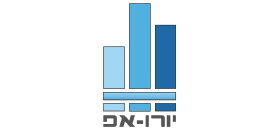 Euro-Up Ltd.
Real Estate Initation, Urban Renewal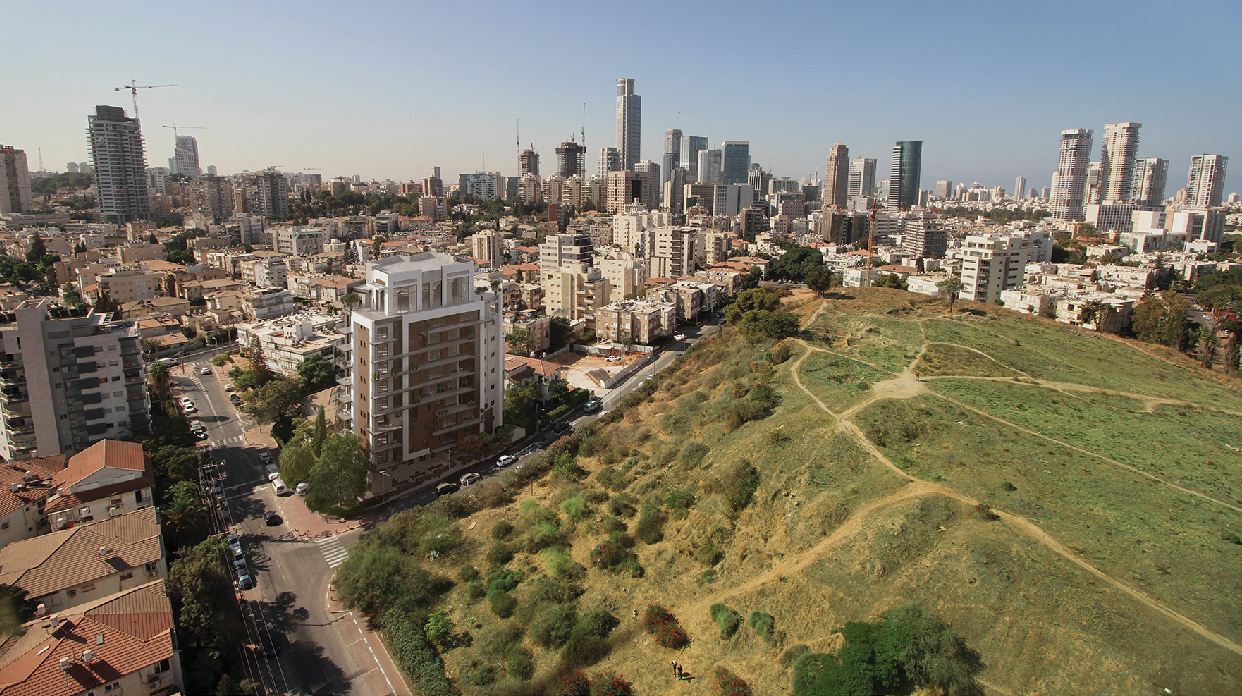 Company's Profile
| | |
| --- | --- |
| Established: | 2008 |
| Line of Business: | Real Estate Initation, Urban Renewal |
| Address: | 7 Menachem Begin Rd., Gibor Sport House, Ramat Gan |
| Phone: | 972-3-5755941 |
| Fax: | 972-3-9594724 |

Company Executives
Or Shaked

CEO and Owner

Euro-Up Ltd.

Ohad Danuss

Advisory and Appraisal Facilitation

Euro-Up Ltd.

About Euro-Up Ltd.
Euro-Up Ltd. is a real estate initiation company which is active in the urban renewal field and is considered to be one of its pioneers. This private company was founded in 2008 by Or Shaked and from its establishment it cooperated with IBECO Investment Group, which is active in real estate, industry and capital markets.
The company builds only urban renewal projects, i.e. Tama 38/1 (seismic retrofitting and expansion), Tama 38/2 (demolition and reconstruction) and Pinui-Binui. The company focuses on Central Israel and most of its projects are executed in the cities of Ramat Gan and Kiryat Ono. This prominent focus on these two cities provides the company with great advantages in the familiarity with the requirements of existing residents and planning commissions, enabling it to considerably shorten residents signing and planning processes.
Or Shaked, CEO and Founder
Or Shaked is a third-generation contractor, who has an academic degree in construction engineering and who has been living and breathing the construction sector since childhood. After graduating from his engineering studies, he was responsible for the execution of several projects in Africa.
Carefully Selecting Each Project
As a boutique urban renewal company, Euro-Up selects each of its projects with great care. Over the past few years, it has been prioritizing Pinui-Binui complexes (with several buildings and an option for improving public spaces). However, the company also executes Tama 38/1 projects when the circumstances are suitable. Upon the selection of project, the residents receive complete and dedicated support from the company's team throughout all of the project's stages: from planning and execution, and up to the delivery of the keys to the apartment owners and the new residents. The company believes that urban renewal transactions are not regular real estate transactions, and therefore provides its customers with a familial and warm attention throughout the full project lifecycle. The company is also unique in its complete availability to the apartment owners, who know that they have someone to turn to at any moment for questions and clarifications on the project's status. The company also aims to be flexible with the requests of each of the existing residents with complete transparency throughout the entire process and equal considerations for everyone.
High-Quality Construction and High Standards
In all of the projects where it participates, Euro-Up takes care to maintain a strict quality standard from the planning stage, through the execution and up to the apartments' delivery and checkup period. The company's projects are supported by first-class advisors, engineers and contractors. The company is widely reputed as a reliable company which meets the schedules, carefully maintains construction quality and provides comprehensive service to its customers. The company complies with strict quality standards. The company's CEO Or Shaked and his executive team pay careful attention for the little details of every project and are involved in every step of the construction. The company believes that quality is the ultimate value and only professional and attentive work in combination with comprehensive knowledge and first-class experts can lead to construction of the highest level.
Understanding the Authorities' Needs
In each of its projects, the company initially reviews which transportation and infrastructures needs it can add in order to promote the project's approval. This can mean the construction of a kindergarten or day care center, or the expansion of roads and adding traffic lanes. This proper approach which offers to fulfill and takes into account the needs of the authorities and area's residents serves as a significant advantage for the company and shortens proceedings.
Private Boutique Company
Urban Renewal projects originate with apartment owner who own the properties. Individuals carry out such transactions only once or twice in their life, therefore trust, reliability, professionalism and the availability of the company's owners to the residents have a major impact on the projects' success.
Prominent Projects
Tama 38
Stern, Kiryat Ono: A unique Tama 38/1 project which included three townhouses with 72 old apartments. The first building was completed and populated in 2016, and the second was populated in October 2019. The third building is pending permits and marketing. In total, to date 48 apartments were strengthened and expanded by about 45 sq.m. each, and 36 new apartments were built.
34 Yoav, Ramat Gan: Tama 38/2 project where Euro-Up demolished 12 apartments, and 35 new apartments were built in their place. The project is populated.
3 Arnon, Ramat Gan: A Tama 38/2 project. The company would demolish 16 old apartments on an area of 1.7 dunams, and will rebuild 58 new apartments. Pending execution.
23 Lev HaZahav, Ramat Gan: A Tama 38/2 project, pending permit. 6 exiting apartments would be demolished, 18 new apartments rebuilt.
Pinui-Binui
HaHashmonaim corner of Boaz, Ramat Gan: A Rezoning plan was approved, in the framework of which three lots with 42 existing apartments would be merged, the old apartments would be demolished and an upscale tower with 107 apartments and commerce areas would be built.
Be'er Ora, Rosh Pina, Ramat Gan: A project where 5 lots with 88 existing apartments were merged. The old apartments would be demolished and luxury buildings with 264 new apartments would be built.
Shalem, Ramat Gan: 30 existing apartments will be evicted and a luxury building with 105 apartments with commercial and office spaces will be built.
The Company's Vision
The company aims to continue to be a leading family-owned added-value boutique company in its field, with constant renewal, creativity, reliability and integrity to all of apartment owners, customer and suppliers.

Photo Gallery