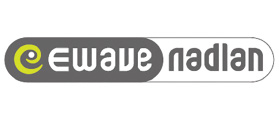 Ewave Nadlan
Development and Management of Real Estate Projects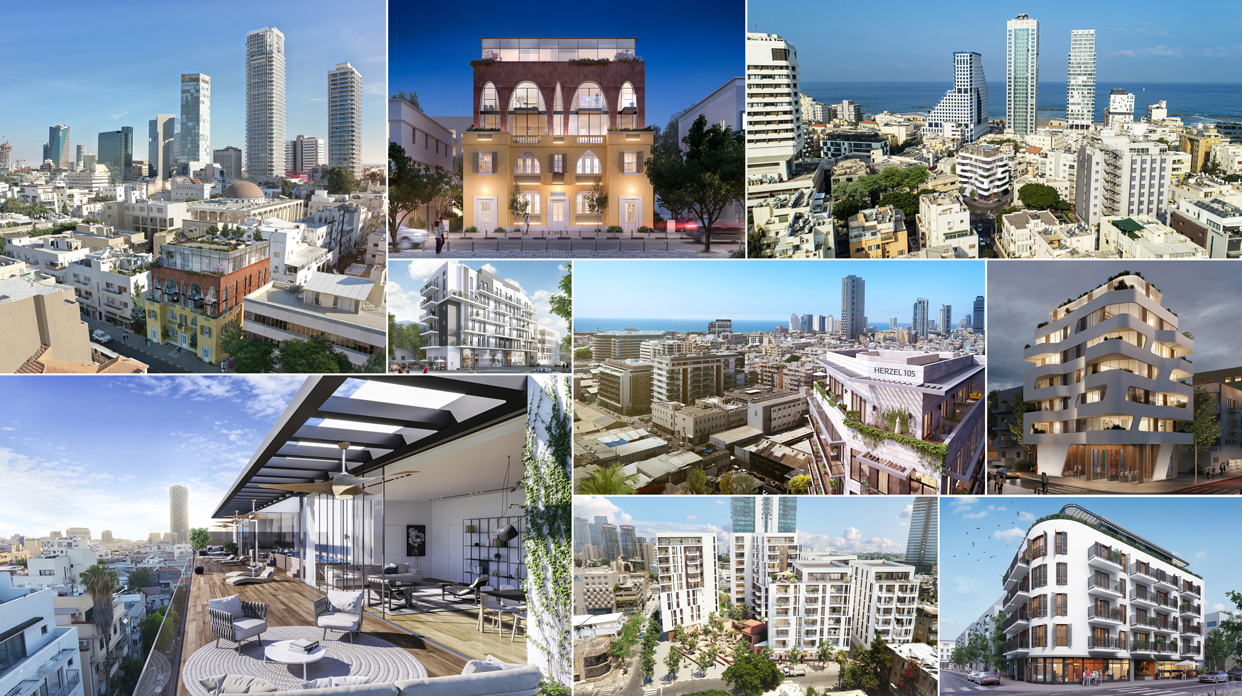 Company's Profile
| | |
| --- | --- |
| Established: | 2008 |
| Line of Business: | Development and Management of Real Estate Projects |
| Address: | Ayeka By Ewave Nadlan Complex |
| Phone: | *8804 +972-9-9511234 |

Company Executives

About Ewave Nadlan
Ewave Nadlan is a leading real estate group specializing in the development and management of residential projects across Israel. The group was founded in 2008 and it developed and managed real estate projects amounting to hundreds of apartments annually. Since its establishment, Ewave Nadlan managed projects in major cities and in high-demand locations such as Tel-Aviv-Yafo, Be'er Sheba, Ramat Gan, Ra'anana, Herzliya, Petach Tikva, Ashkelon, Yokne'am, Haifa and Harish – with a total monetary value of more than NIS 5 billion. In addition, Ewave Nadlan has extensive experience in facilitating and managing expansions in Moshavim and Kibbutzim.
High-Tech in the Service of Real Estate
Ewave Nadlan serves as the real estate arm of Ewave Group, which is active in fields of technology, healthcare and real estate, and employs around 1,000 employees in Israel and globally. The company was founded with the aim of implementing high-tech values – innovation, advanced methods and cutting-edge technologies to the construction and real estste industries. In addition, as part of a large and diversified business group, Ewave Nadlan has a solid financial back that guarantees a fast, complete and successful execution of its projects.
One Stop Shop
Ewave Nadlan's activity is based on two major pillars: expertise in locating properties with high ROI potential and prioritizing the clients. The company operates dedicated teams that scan Israel in search of real estate pearls with maximal returns potential. Concurrently, the company puts the clients at the top of its priorities, treats them as full partners, and provides them with end-to-end service –from the location of the property, through marketing, planning and construction and up to completion and delivery of the property. The combination between these two strategic values differentiates the company and has been responsible for building its strong reputation over the years. Two other values that guide the company's operations are: The first is top focus on people, from which we derived a self-imposed requirement to always go the extra mile towards the client; as well as fairness and integrity towards all of our stakeholders: clients, employees, and suppliers. The second is - "The Honey Pot Philosophy", a positive worldview, which is applied for solving every problem without fearing any difficulties.
Uncompromising Construction Quality
The company highly emphasizes the uncompromising construction quality, strict compliance with schedules and attractive pricing. The company's human capital consists of first-class professionals, including: planners, architects, lawyers, financial advisors, execution contractors and subcontractors. In addition, the company uses an independent supervision entity for controlling the quality and execution of the construction works, and financial control which are responsible for budgeting the projects and balancing the budget.
Executive Team
Rafi Gabay, Ewave Group's Chairman: businessman and entrepreneur, Gabay founded Ewave Group, one of Israel's leading technology groups, in 1999 and currently serves as chairman and partner of Ewave Nadlan. Under his leadership, Ewave acquired companies that complement its areas of operations and invested in various ventures in the fields of IT, startups, social media, healthcare and real estate. He holds a B.A., Law and Business Administration (cum laude).
Ofir Dvir, Chairman, Ewave Nadlan: Dvir arrives from the legal profession after serving as a real estate lawyer for 17 years. He founded the company with his partners, and has been responsible for the construction of its high-quality human capital and the establishing of its sales, marketing and business development organizations. By education he holds an LL.B.
Asaf Kahaner, CEO, Ewave Nadlan: Kahaner is entrusted with outlining the company's strategy and vision, expanding its operations and achieving its business and professional goals. Over the past decade he has been involved in the success of dozens of residential projects across Israel. Kahaner has a technological approach which integrates groundbreaking innovation into the real estate industry. He has a B.A., Business Administration.
Adv. Roy Katz, VP, Engineering and Operations: Katz leads Ewave Nadlan's Engineering and Project Management Division, which is responsible for the ongoing management of the real estate projects until properties are delivered to the company's clients. Katz has extensive knowledge in architectural preservation and fundraising and to date he has led and managed real estate projects with a total value of more than NIS 1B. He has more than 10 years of experience in development and execution companies. He is a lawyer with an LL.B. and a B.A., Economics.
Yair Zohar, VP, Business Development: Zohar leads the company's Business Development Division, which includes a professional team of appraisers, architects, legal professionals and field workers. The Division's role is to locate current and future real estate opportunities for the company's investors, in high-demand areas. He has a B.A., Business Administration.
Focus on Tel Aviv
The company has been focusing on operations in Tel Aviv's high-demand real estate area. Ewave Nadlan was one of the first and main companies to operate in South Tel Aviv, and executed dozens of projects in this area with a total scope of 1,000 apartments, becoming one of the leaders of the area's transformation into one of the most sought-after real estate locations in Israel for both Israeli and foreign investors. In the past few years, the company has expanded its reach towards the city center, Tel Aviv's beating heart. Throughout the years the company specialized in operating in the area of the city of Tel Aviv, including locating projects, promoting planning proceedings, marketing and executing projects – up to the delivery of the properties to its clients. The company is active in Tel Aviv in a variety of models – including initiation, purchasing groups, and urban renewal (Tama and Pinui-Binui). The company's projects can be found across the entire city, including in the neighborhoods of Lev Ha'Ir, Nahalat Binyamin, Noga Complex, Florentine, Neve Sha'anan, Shuk Ha'Aliya, Shapira and Yafo.
Notable Projects
22 Montefiore St., Nahalat Binyamin, Tel Aviv:22 apartments; 7 Idelson St., Lev Tel Aviv:22 apartments; 20 Nitzana St., Noga Complex, Tel Aviv:28 apartments; 105 Herzl St., Florentine, Tel Aviv:56 apartments; 65-57 Yedidya Frenkel St., Florentine, Tel Aviv:52 apartments; 16-18 Ein HaKore St., Neve Sha'anan, Tel Aviv:48 apartments; 17 HaKongres St., Neve Sha'anan, Tel Aviv:36 apartments; 20-22 HaKongres St., Neve Sha'anan, Tel Aviv:35 apartments; 53 HaGdud Ha'Ivri St., Neve Sha'anan, Tel Aviv:19 apartments; 57 HaGdud Ha'Ivri St., Neve Sha'anan, Tel Aviv:24 apartments; 1 Meron St., Neve Sha'anan, Tel Aviv:19 apartments; 2-4 Meron St., Neve Sha'anan, Tel Aviv:34 apartments; 16 Yesod Ha'Ma'ala St., Neve Sha'anan, Tel Aviv:19 apartments; 46 Neve Sha'anan St., Neve Sha'anan, Tel Aviv:15 apartments; 117 Shlomo Road, Ha'Aliya Complex, Tel Aviv:43 apartments; 20 Misalant St., Shapira, Tel Aviv:22 apartments; 11 Vakhtangov St., Lev Yafo, Tel Aviv:38 apartments; 136 Herzl St., Shenkar, Ramat Gan:58 apartments; 1-2 Sol St., Neve Zemer, Ra'anana:48 apartments; Harish Max, Harish:168 apartments; Oxford Tower, Beersheba:180 apartments.

Facebook Updates

Facts & Numbers