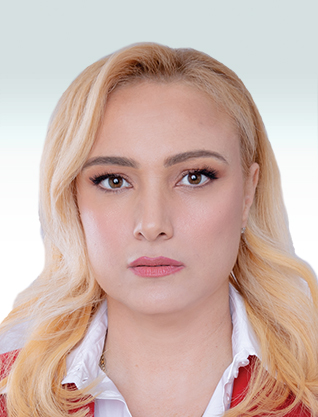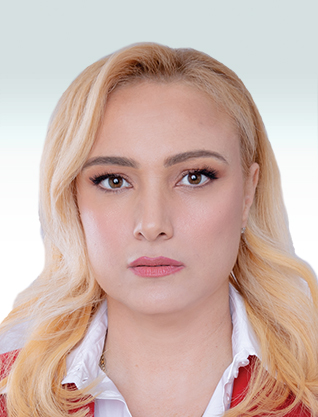 Eymi Bechor-Bouni
Owner
| | |
| --- | --- |
| Year of Birth: | 1974 |
| Email: | [email protected] |
| Fields: | Eymi Bechor-Bouni Law Firm specializes in all aspects of family law: Including Divorce, Wills and Estates, Dividing Property Food and Housing Suits for Wives and Children, Custody, Child Abduction abroad and changing address within Israel, Rabbinical Courts, Managing Mediation and negotiations for Divorce Agreements Outside of the Courts, Common Law, Civil Marriage, Protection Orders Preventing Family Violence and preventing threatening harassment, Custodianship Procedures for children, adults under protection, Family Gifts. Building Strategies for Liquidation of Family Assets, Management of Dispute Resolution Proceedings in accordance With The Procedural Facilitation of Family. |
| Position: | Owner |
| Seniority in position: | Since 2000. |
| Education: | Adv. Eymi Bechor-Bouni has LL.B. Law (1998) from the Herzliya Interdisciplinary Center, and has been a Member of the Israel Bar Association since 2000. Adv. Eymi Bechor-Bouni is also studying for her LL.M. and studied for a B.A. Philosophy and Literature, Tel Aviv University. |
What are the firm's strongest attributes?
Considerable knowledge, and 19 years of experience in the field of Family and Estate Law. Furthermore, the firm is able to provide comprehensive service to each client, building a personally tailored strategy, together with a holistic view of the individual's legal situation. The firm's clients enjoy full accessibility and uncompromising, all-inclusive legal services, which include building a strategy, ongoing counseling throughout the process and empowering the client – in order to ensure the best possible results. The firm's guiding principle is excellent human relations, according its clients close and supportive counsel, a sympathetic ear, patience and an immediate solution to their problems. The firm's attorneys are known for their close, loyal and committed approach to their clients. An open-door policy makes clients feel that the attorneys are accessible at all hours of the day throughout the legal process. Thanks to their vast experience handling conflicts of this sort, the firm's attorneys excel in inter-personal skills and in providing advice on every aspect of the crisis that the client is experiencing during a divorce. This conduct is a source of great pride.
What are the firm's main challenges in upcoming years?
A new law went into effect in July 2016 (a three-year temporary order) that completely changed the face of Family Law in Israel – the "obligatory mediation law." The principal challenge of the next few years is to handle cases while abiding to the new legal regulations and decrees, and to chart new strategies that suit these regulatory and legal changes. On a daily basis, we will need to provide solutions within this changing arena and to ensure that these changes work to the full advantage of our clients, successfully resolving their personal crises in the best possible manner.
What do you recommend to a lawyer who is now starting his career?
Always seek the good of the client before any other considerations. Take advantage of the power we were given as attorneys to do good and promote peace. Always remember that we have the power – especially in the field of Family Law – to build or destroy families, and therefore it's crucial not to be hasty or arrogant. It's your duty toward the client to consult with experts who are more experienced than you are.
What is it important to remember in difficult times?
"Beginnings are always the end of a passing period" (in the words of the musician Tzuf Philosof). Although the wheels of justice turn slowly, through hard work, patience and the correct legal counsel, efforts will bear fruit and the truth will come to light