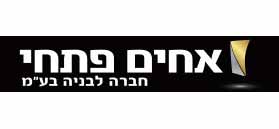 Fathi Brothers Building Company Ltd.
Real-estate initiation and construction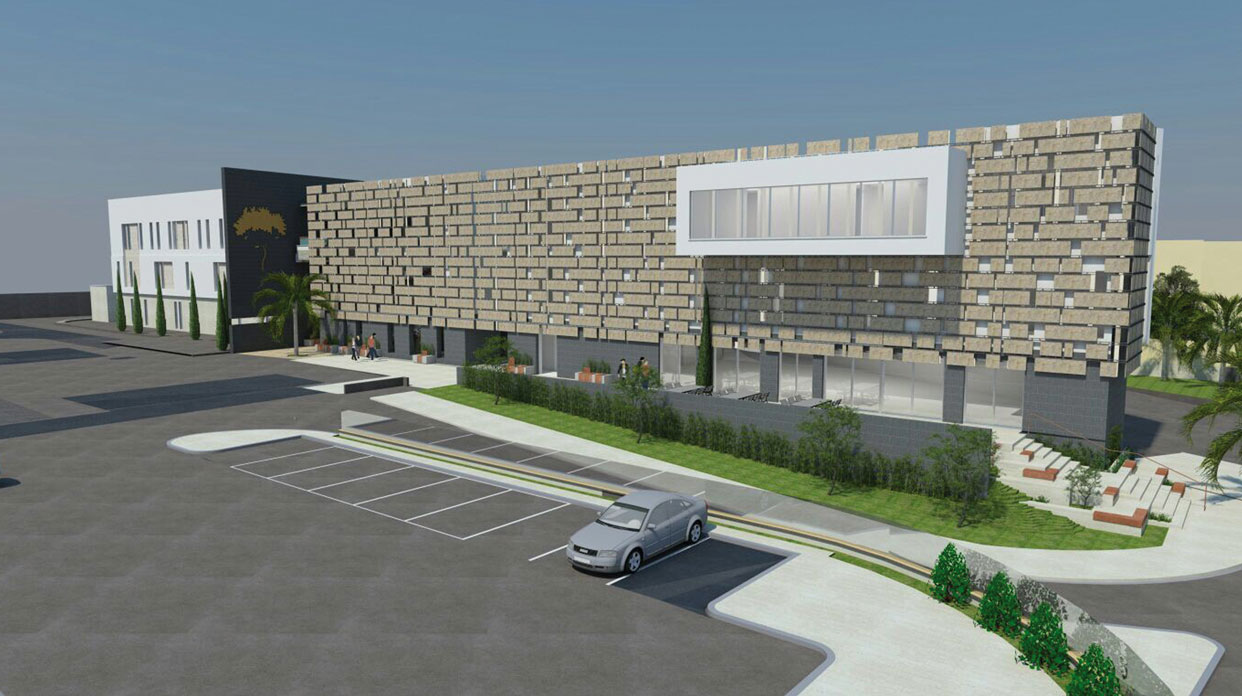 Company's Profile
| | |
| --- | --- |
| Established: | 1990 |
| Line of Business: | Real-estate initiation and construction |
| Address: | Al-Karem (Al-Shagor) building, fourth floor, Um El Fahem |
| Phone: | 972-4-6316726 |
| Fax: | 972-4-6316727 |

Company Executives
Fathi Fawzi

CEO

Fathi Brothers Building Company Ltd.

Badia Fawzi

VP

Fathi Brothers Building Company Ltd.

Muhammad Aref

CFO

Fathi Brothers Building Company Ltd.

Muhammad Fathi

Manager of the Initiation Division

Fathi Brothers Building Company Ltd.

Ibrahim Fawzi

COO

Fathi Brothers Building Company Ltd.
Leading Executives
Adv. Mahajanah Nazar Internal General Counsel
Ajabria Omar Chief Engineer

About Fathi Brothers Building Company Ltd.
The Fathi Brothers Group was founded in 1990 by Mr. Mahhamid Fathi who serves as the CEO and owner of the company, and is shared company of brothers who have extensive know-how and experience in the field of construction and development works, which has a longstanding reputation as a reliable and professional company that delivers high-quality results, which are expressed in numerous successful residential properties in Israel, and is one of Israel's leading execution and initiation companies for residential apartments towers and public construction.
The company handles its main areas of operation through dedicated divisions with an emphasis of a multi-organization and managerial operating concept, in order to achieve continuous and consistent execution and management of its projects and reach the best results and achievements.
The group maintains and complies with the strictest standards and has the highest contractor classification - C 5 Unlimited - and is a recognized contractor for government and public works in the institutional and public sectors including residential construction
The Group Manages Several Divisions
The Initiation and Investments Division
The division handles the full initiation chain, from property location, zoning, purchasing, development, including all of the planning, permits and marketing and selling and processes, until the apartment is delivered to the customer. Prominent Construction Initiation Projects: Fantasy, Yoqunem: 46 villas; Fantasy, Harish Park: 8 residential towers with 147 apartments; Nature in Srigim: 46 apartments in Srigim.
The Execution Division
The group is one of the industry-leaders, and executed numerous extensive projects in its years of operation, that created further fertile cooperations with the entrepreneurs, all with careful attention to the customer's satisfaction, while the company sees its works as its showcase and takes pride in its projects. The company has always been maintaining an appropriate work level and the highest and strictest standards of quality, in addition to strict compliance with schedules, discipline and attention to the opinions and inputs of the engineers and architects of the project's planners and initiators. The company employs about 150 employees who conduct all sorts of works for the company, including engineers with longstanding experience in supervision and execution of construction works. In addition, the company also utilizes subcontractors in the execution of the works, and it supervises the works and their compliance with the requirements. The execution company specializes in two types of construction: "Residential Construction": construction of residential towers, high-density construction, villas, and cottages. "Public Institutional Construction": execution of construction works in municipal buildings, warehouses and offices for companies, schools, kindergartens, culture and sports centers, large sports venues and courts, gyms, guest houses, and old-age homes, and the pinnacle - stadiums.
Prominent Completed Projects: Siena Park, Hadera - 4 towers with 152 apartments; The Expansion of Kibbutz HaOgen - 62 housing units and villas; Office Buildings and Commercial Center, Um El Fahem - 7,000 Sq. M.; Nes Ziona Auditorium; Sport Venue in Kibbutz HaZorea; Sport Venue in Manashe; Fire Station in Hadera; Frishman Brothers Ltd. building - 2,500 Sq. M.; Paul Kor School in Petach TIkva - 3,000 Sq. M.; Agamim School Netanya - 3,000 Sq. M.; The Religious School Pelech - ZIchron Ya'akov; 5 schools in Harish - 15,000 Sq. M., The Nazareth Municipality Building, Development works in Srigim, Migdalim, Harish - Stage B, Hadar Ulpana in Petah Tikva, Science School in Nes Ziona, Halat School in Netanya, Rimonim and Ben Gurion schools in Afula, Bereshit School in Binyamina, Hannah Senesh school in Or Akiva, Dora Arts Campus in Netanya.
Projects under Construction: Schools for the Economic Company of Lod, Sport Venue - Kfar Yasif, Sports Venue - Shibli, middle school in Tamra, schools and daycare facilities in Rosh HaAyin, kindergartens and schools in Harish, high school in Taybeh, Auditorium in Ma'ayan Shachar, Gvanim school in Afula, stage B, schools, kindergartens and sports venue in Modi'in, Davidi sports venue in Netanya, Chabad School Upper Nazareth, an 18 housing units project in Glil Yam, and schools in Bnei Bran, Jaljulia and Shlomi, Bereshit school in Binyamina second stage, D1 school in Lod, HaAmakim Mizra school, Kabul daycare center, Dalyat El-Carmel elementary school.
The Yielding Properties Division
The company holds yielding properties for rent, lands for future investments, A 10,000 Sq. M. commercial building, a 1,000 Sq. M. commercial building in Harish, land for a 3,000 Sq. M. commercial building in Harish, investments in real estate companies, a gas station, the company has 10-yr rent agreements for the entire area with companies such as Dor Alon, The Me'uhedet HMO, The Iron Water Corporation, Lawyers, private physicians and dentists, engineers, pharmacies, a health spa, medical centers, and other leading companies.
Values, Vision and Financial Stability
Owing to rational and wise planning and management, which are based on a long-term perspective, the Fathi Brothers Group benefits from a good reputation and a stable and continuous growth trend with constant profitability in each of its areas of operation. The company meticulously conducts monthly and final analyses for its projects with comparisons to other projects and cost-benefit and feasibility tests. The company has been employing a CFO for 12 years, and it is his responsibility to manage the contractual agreements, banking support, budget control with strict cash flow management and approvals of invoices for various entities and undelayed payment on time. The group's financial strength is indicated in its strong and positive equity, which enable it to conduct various entrepreneurial activities in the various real estate segments, including funding project under construction and purchasing a land bank for future use. The company's values and stable and strong capital base provide it with the confidence to create cooperations, including a good bargaining power.
The group holds land reserves amounting to 40 dunams in Hadera and Kadima for future residential construction.

Facebook Updates

Photo Gallery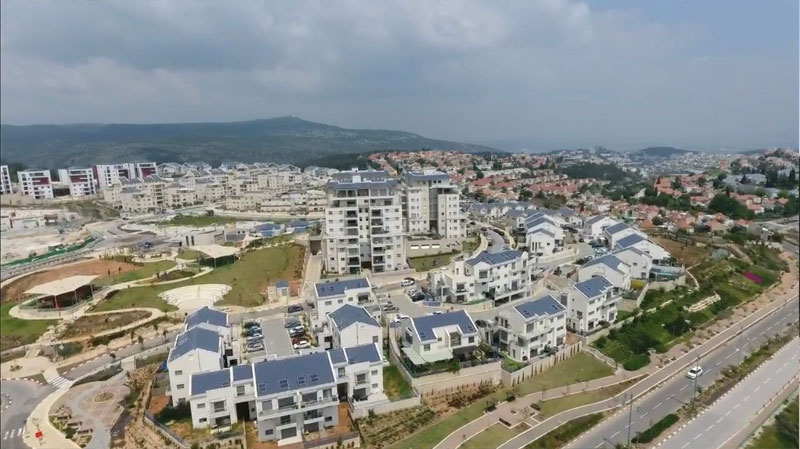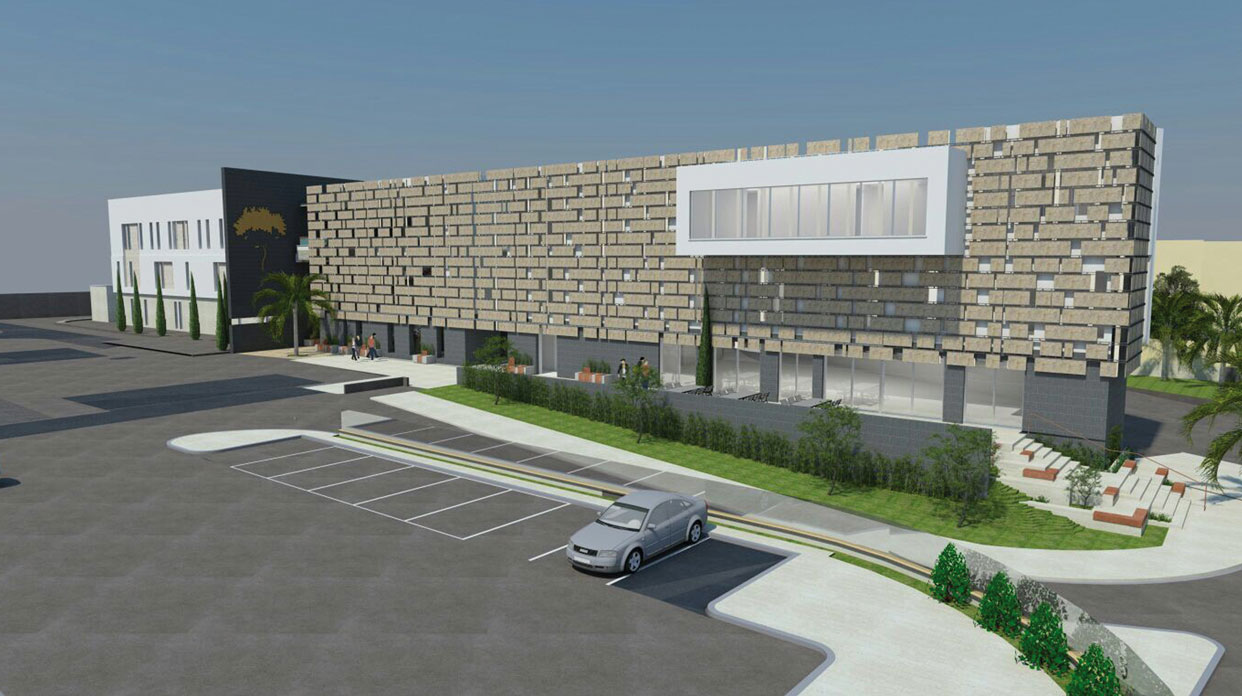 The Nazareth municipality
PIC