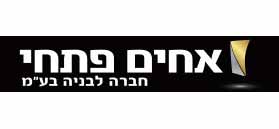 Fathi Brothers Building Company Ltd.
Development, Real-estate and Construction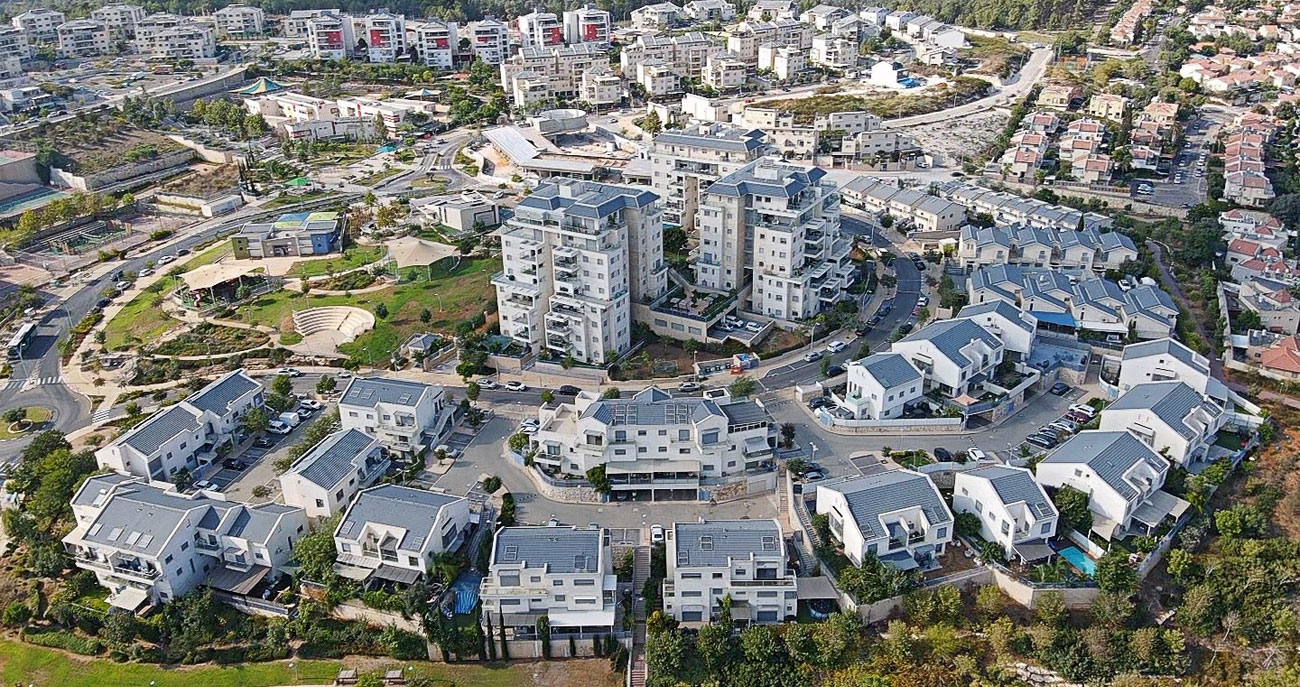 Company's Profile
| | |
| --- | --- |
| Established: | 1990 |
| Line of Business: | Development, Real-estate and Construction |
| Address: | Al-Karem (Al-Shagor) building, fourth floor, Um El Fahem |
| Phone: | 972-4-6316726 |
| Fax: | 972-4-6316727 |

Company Executives
Fathi Fawzi

CEO

Fathi Brothers Building Company Ltd.

Badia Fawzi

VP

Fathi Brothers Building Company Ltd.

Alla Ibrahim

CFO

Fathi Brothers Building Company Ltd.

Adv. Nizar Mahajna

Legal Counsel

Fathi Brothers Building Company Ltd.

Muhammad Fathi

Manager of the HR & Development Division

Fathi Brothers Building Company Ltd.

Ibrahim Fawzi

COO

Fathi Brothers Building Company Ltd.
Leading Executives
Alla Abu Rabia Engineer
Ahmad Fathi Engineer
Muhamad Taufik Accounts Manager

About Fathi Brothers Building Company Ltd.
The Fathi Brothers Group was founded in 1990 by Mr. Mahamid Fathi who serves as the owner and CEO of the company, and is a jointly-owned company of brothers who have vast knowledge and experience in construction and development works, with a longstanding reputation that is based on reliability, professionalism and quality which are expressed in numerous real estate success in the Israeli residential market, and is one of the leading companies in the field of construction of residential towers and public construction. The company is active in a variety of segments through specialized divisions with an emphasis on a multi-organizational and managerial operating concept, in order to achieve consistency in the management and execution processes of the projects and achieve the best results. The group meticulously complies with the strictest standards and has a C5 (unlimited) contractor classification and operates as a recognized and unlimited contractor for government and public works in the institutional and public sectors, including residential construction.
The Company Manages Several Divisions
The Development and Investments Division
This division handles the entire chain of development, from the location of properties, targeting, acquisition, redevelopment through all of the planning and permits proceedings, marketing and sales and up to the delivery of the apartments to the clients.
Selected Construction Initiation Projects:
Fantasy, Yokne'am: 46 villas; Fantasy, Harish: eight residential towers with 147 apartments; Teva, Srigim: 46 housing units; HaGalil Neighborhood, Nazareth: 98 apartments.
The Construction Execution Division
Fathi Brothers Construction Co. Ltd., one of the leading contracting companies in the industry, has executed numerous large-scale projects during its many years of operations, and built fertile cooperations with the development companies, all with attention to the customer satisfaction and the quality of the works, which the company treats as if they were its display window and calling card, as expressed in the construction of successful and impressive projects. The company has always maintained a proper level of work and one of the highest and strictest quality levels, in addition to strict compliance with the schedules, discipline and attention to the project's engineers and architects.
The company employs about 150 workers who carry out works of all types for the company, the company employs engineers with longstanding experience in supervising and executing construction works. The company also executes works through subcontractors and it supervises the execution of the works and their compliance with the requirements.
The Execution Company Specializes in Construction of Two Types
Residential Construction: construction of towers, high-density construction, villas and townhouses.
Institutional Public Construction: execution of construction works for local authorities, companies offices and warehouses, schools, kindergartens, community centers, sports halls and facilities, gyms, hospitality facilities, old-age homes, and auditoriums.
Selected Projects
Glil Yam – 18 apartments; Park Seine, Hadera – 4 towers with 152 apartments; expansion of Kibbutz HaOgen – 62 villas; Um El Fahem – an office buildings and a commercial center – 7,000 sq.m.; Nes Ziona – auditorium; Sport halls in Kibbutz HaZore'ah and Menashe; Hadera – fire stations; Frishman Brothers – a 2,500 sq.m. building; Petach Tikva – Paul Kor school, 3,000 sq.m.; Netanya – Agamim School, 3,000 sq.m.; Zichron Yaakov – Religious School Pelech; Harish – 5 schools, 15,000 sq.m.; Nazareth – the municipal hall; Srigim – development works; Harish – residential tower, phas B; Petach Tikva – Ulpana Hadar School; Nes Ziona – Madaim School; Netanya – Hellet School; Afula – the Rimonim and Ben Gurion schools; Binyamina – Bereshit school; Or Akiva – Hanna Senesh School; Netanya – Campus Dora School, Kfar Yasif – Sport Hall; Lod – schools; Rosh HaAyin – schools and day care center; Ma'ayan Shahar – auditorium; Netanya – Davidi Sport Hall.
Projects Under Construction
Hadera – Mehil School; Givat Olga – Hofim School; Yafia – council building; Ra'anana – Meitarim School and gifted school; Ramla – education complex; Pardes Hanna – 51 apartments; Netanya – Agam School; Shivli – sport hall; Harish – schools and kindergartens; Modi'in – school, sport hall and kindergartens; Shlomi – school; Tamra – Pisga School; Dalyat El Carmel – El Sabil School; Ramla – a school in the western neighborhood; Kaabia – sport hall; Kasra Samia – sport hall; Rishon LeZion – elementary school Chabbad for girls; Bet Yitzhak – school; HaGalil, Nazareth – self-initiated project with 98 apartments (in planning); Zichron Yaakov – self initiated project with 10 apartments (in planning).
The Yielding Properties Division: the group holds yielding properties for rental, lands for future investment, a 10,000 sq.m. commercial building in Um El Fahem, a 1,000 sq.m. commercial building in Harish, lands for a 3,000 sq.m. commercial building in Harish, investments in real estate companies, a gas station, 10 dunams in the Um El Fahem industrial zone for commerce and industry purposes - The company has 10-year lease agreements for the entire property with companies such as Dor Alon, Me'uhedet HMO, the Mei Iron Water Corporation, lawyers, physicians and dentists, engineers, pharmacies, massage parlors, healthcare facilities and other leading companies.
The Association ElKatab for Education and Culture:
The company's CEO, Fathi, established an NPO in 2001, under the name ElKatab for Education and Culture, which has been operating officially since 2011, and provides scholarships amounting to NIS 850,000 annually for academic students and donates to schools, education centers and sport teams.
Vision, Values and Financial Strength
Owing to smart management and planning on the basis of a long-term perspective, the group has been benefiting from an excellent reputation and a consistent and stable growth trend. The company has a business strategy that relies on moderate and continuous growth while maintaining constant profitability in each one of its segment. The company conducts a monthly analysis for each of its projects with a comparison to other projects and reviewing the profitability, costs and feasibility.
The group's financial stability indicates its strength and its positive equity, and enables it to execute diverse real estate development projects across various segments including financing construction projects and acquiring land reserves for future construction. The company's values and its base of solid and stable equity provides it with assurance in creating cooperations, including a strong bargaining position. The group has a reserve of lands in Hadera and Kadima, with about 40 dunams for the future construction of about 600 apartments.

Facebook Updates

Photo Gallery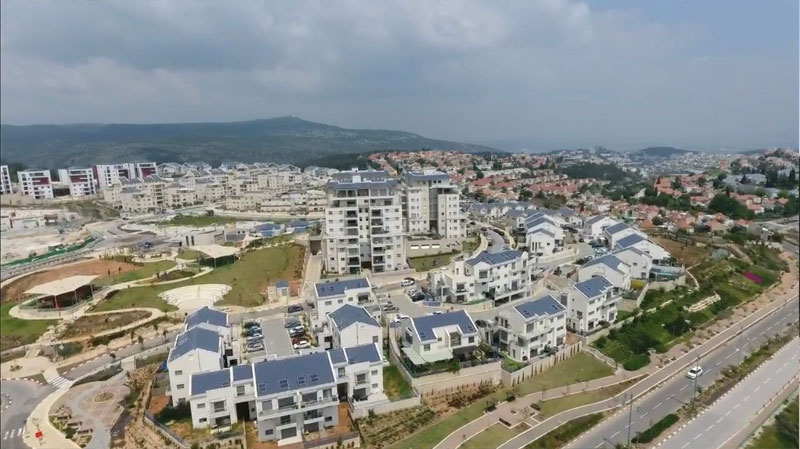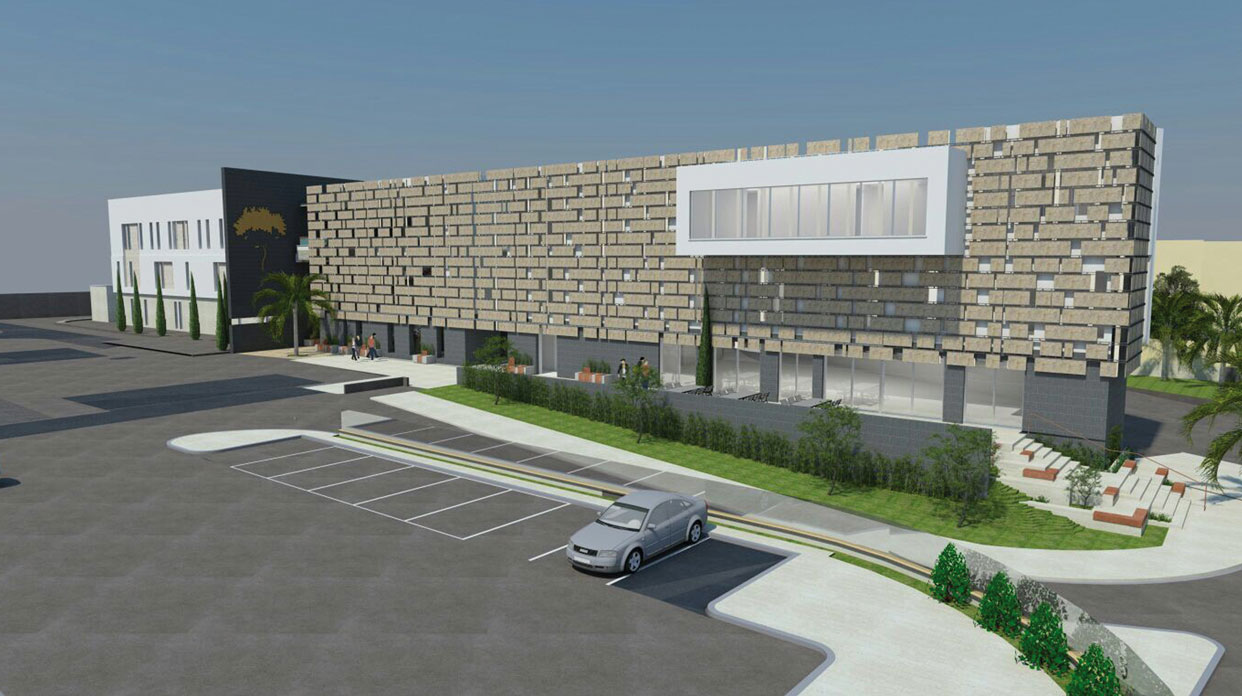 The Nazareth municipality
PIC

Company Rankings