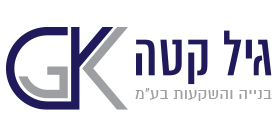 Gil Kata, Construction and Investments Ltd.
Development and Construction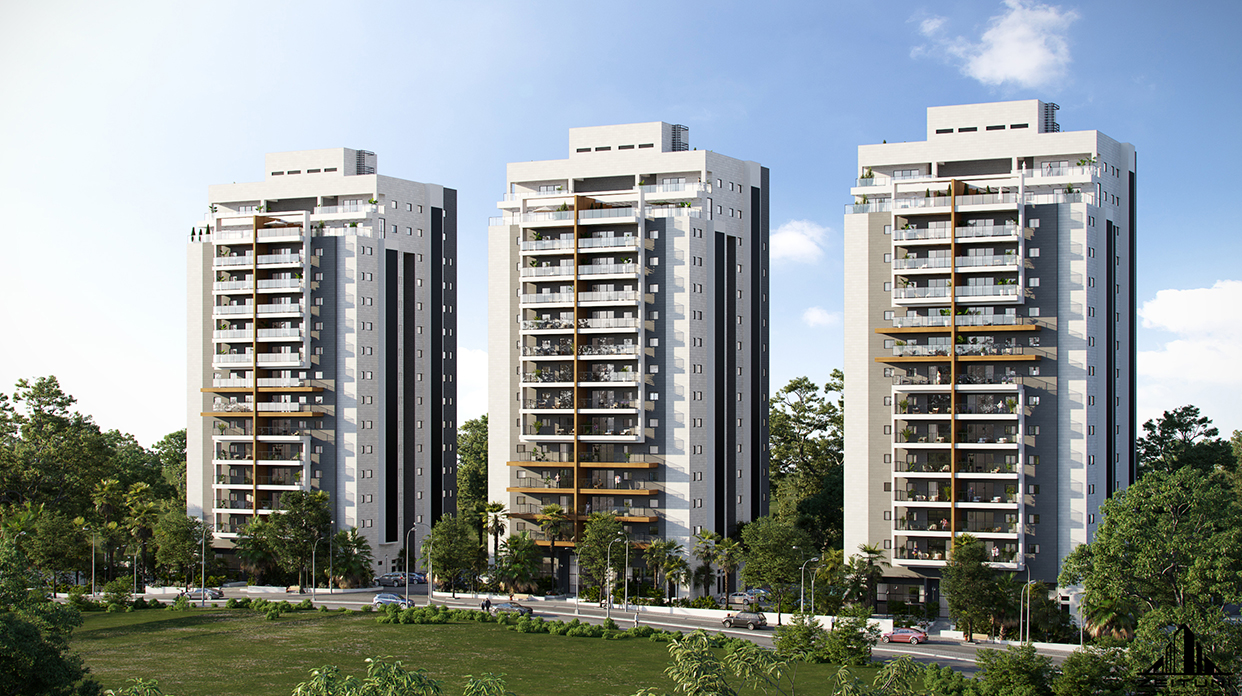 Company's Profile
| | |
| --- | --- |
| Established: | 2004 |
| Line of Business: | Development and Construction |
| Address: | 21 Yehuda Leib Pinsker St., Petach Tikva |
| Phone: | *9816 |

Company Executives
Leading Executives
Gil Kata CEO
Oz Kata
Or Kata

About Gil Kata, Construction and Investments Ltd.
Gil Kata, Construction and Investments Ltd., which specializes in development and construction, was founded in 2004 by Mr. Gil Kata (under the name N. Avital). The company is owned by a family that specializes in real estate operations. The company grew after Gil's children, who maintain academic degrees in structural engineering and industrial engineering, joined the family-owned company, which currently employs about 40 employees, and continues to evolve. The company's impressive achievements led it into the Real Estate Ranking of Dun's 100.
Gil Kata, who directs the company's professions excellence out of an honest desire to develop it, strictly maintains time management, calculated budgets, uncompromising quality and personal service for the buyers. The company's professionalism has led it to numerous achievements, including its inclusion in the list of 100 leading companies in the Dun's 100 ranking.
The company's excellent reputation results from its proven experience with the delivery of hundreds of apartments in various key areas.
Financial Strength and Close Attention
The company provides personal and close attention to each and every buyer as a guideline for the apartment buying process and the devoted residents service, even a decade after the delivery, since each and every buyer joins the family.
The company's financial strength serves as the basis for its customers' peace of mind. The company owns two entire new buildings on Pinsker St. at the heart of Petach Tikva, which are rented out on a long-term basis in accordance with the Ministry of Economics' program. The company's young and skilled team, which cooperates with its second-generation owners, leads its dynamic evolution, as its making its leap step into building approximately 220 apartments simultaneously in several different projects, the most significant of which is "Neve Gan North", in which three towers of 14 stories each will be constructed, totaling in 156 residential units.
Currently, the company builds only in Petach Tikva, but it intends to build projects also in other cities, while maintaining the high standards and personal attention for which it is renowned.
Areas of Operation
The company builds residential projects of varying sizes, whether a single building or 156 apartments neighborhoods, develops and executes new construction projects in land acquisition or asset-swap transactions, and urban renewal projects (Tama 38 and Pinui Binui). The company also has significantly long-term rentals operations, mainly in its rentals buildings on Pinsker St., a street which is very dear to the company and also hosts its headquarters.
The rental buildings include the buildings on 15-17 Pinsker, where all 28 apartments have been occupied since 2017, and the building on Pinsker 13, where all 15 apartments are expected to be occupied by the end of 2020. This series will include a 50 residential-unit project located at 23-25 Pinsker St., which is currently in an approval request stage in the local committee.
Prominent Projects
The company's flagship project, the "Neve Gan North" Project, with 156 apartments in the Neve Gan Neighborhood, has a scale of similar projects from top companies, and serves as a significant leap step for the company. Other major projects that were executed by the company in the fertile year of 2020 are: 26 HaAhim Becher St. – 38 apartments; 24 HaBaal Shem Tov – 34 apartments; 66 Tzahal – 38 apartments; and 13 Pinsker – which joins the company's rental buildings.
The "Beit Ofek" Project on 24 HaBaal Shem Tov St.
A 6-story building where 34 apartments would be built, in a location where the construction momentum leads to the perfect combination between a vibrant community and the urban texture of a new neighborhood. This street is very sought after, because of its leisure centers and sports facilities, and its access to roads 6 and 471.
The 66 Tzahal St. Project
A building near the Kfar Ganim neighborhood in a serene area, benefiting from an optimal location near schools, green parks, a shopping mall, shopping centers and entertainment and leisure centers. 38 apartments would be built in this 9-story building, with a mix of 4 and 5 room apartments and garden apartments.
26 HaAchim Becher St.
This new street, which has a view of "Em HaMoshavot", is part of general plan on several dunams on the triangle Gissin/HaAchim Becher/Natan Rapaport, that would include a public park, conservation of the historical railway station, a culture hall, a sport center, the planned "Gissin Center" and Rom Center. This is the third building that the company builds in this evolving triangle, with more to come.
The 25 Baradan Project
A large-scale urban renewal project in Petach Tikva's peaceful center, where the residents were evicted for the construction's duration and a 60-apartmetns building. The project gained a lot of success as it kicked off urban renewal in this area. This quality project is an oasis at the city's longstanding center and attracted up-movers and young couples who like the urban essence with an emphasis on high quality in modern buildings.
Environmental Protection
The builds in an environmentally-friendly way, uses green and recycled materials, non-polluting and advanced water heating systems, light shades for maintaining the urban heat island and lightings that prevent light pollution. As a company that creates urban landscape, Gil Kata, Construction and Investments maintains environmental values and green construction in all its activities.

Photo Gallery