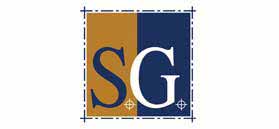 Gilboa Consulting Engineers
Designing Sanitary Plumbing Systems, Fire Extinguishing, Air-Conditioning and Ventilation Systems

Company's Profile
| | |
| --- | --- |
| Established: | 1969 |
| Line of Business: | Designing Sanitary Plumbing Systems, Fire Extinguishing, Air-Conditioning and Ventilation Systems |
| Address: | 3 Maskit St., P.O.B 12586, Herzliya Pituach, 4673303 |
| Phone: | 972-9-9504021 |
| Fax: | 972-9-9585601 |

Company Executives
Erez Gilboa

CEO & Owner

Gilboa Consulting Engineers

View Profile

Erez Gilboa

Yaniv Borenshtain

AC Dept. Manager

Gilboa Consulting Engineers

View Profile

Yaniv Borenshtain

Rosie Shapiro

SA Dept. Manager

Gilboa Consulting Engineers

Zelik Olshvang

Sanitary & Fire Extinguishing Chief Engineer

Gilboa Consulting Engineers

Jennifer Olevsky

BIM Dept. Manager and Systems Coordination

Gilboa Consulting Engineers

Adi Yamin

Finance Manager

Gilboa Consulting Engineers

About Gilboa Consulting Engineers
Gilboa Consulting Engineers is one of Israel's largest and leading civil and mechanical engineering companies providing civil and mechanical engineering and superposition planning and consulting services. The company was established in 1969 by Eng. Shlomo Gilboa and over the years has successfully designed hundreds of complex and well-known projects in Israel and abroad. The company provides a comprehensive framework of solutions from initial planning, submission of plans and specifications, formulating the bill of quantities, overall supervisory services, and final hand-over. Gilboa Consulting Engineers' high growth rate and its market stability, plus the fact that it combines young and creative minds alongside more experienced ones, places it at the forefront of engineering operations in Israel. The company's exceptional standards of service guide its employees to maintain transparency and client involvement at all project stages, while being personally available. Gilboa Consulting Engineers follows the world's latest engineering trends to increase efficiency and lower costs. Together, this explains why Gilboa is chosen again and again by Israel's largest and leading developers as their preferred and exclusive source for mechanical system design.
About the Company
The company is located in Herzliya Pituach and managed by Eng. Erez Gilboa who has a B.Sc. in Mechanical Engineering, an M.Sc. in Fluid Flow and Energy (Mechanical Engineering) plus an M.A. in Economics and Management from the Technion in Haifa. He served in the IDF becoming a battalion commander with a rank of Lieutenant Colonel. Erez is a member of the American Society of Heating, Refrigerating, and Air-Conditioning (ASHRAE) as well as the US National Fire Protection Association (NFPA). The Air Conditioning department is headed by Yaniv Burnstein (B.Sc. in Mechanical Engineering from Beersheba's Ben Gurion University) and Yossi Swartzon (B.Sc. in Mechanical Engineering from the California Institute of Technology). The Plumbing department is headed by Rosie Shapiro (M.Sc. in International Relations from UMass Boston), Zelik Olshvang (M.Sc. from Lithuania Polytechnic, Alex Kor (M.Sc. from Tashkent University) and Sergey Frishkin (M.Sc. from Novosibirsk University in the former USSR). The BIM Dept. is headed by Jennifer Olevsky, a graduate of BIM (Building Information Modeling) management studies, a systems coordinator, and an interior designer with a B.A. in Economics and Management from Ben Gurion University and an M.A. in law from Bar-Ilan University. The firm employs more than 50 qualified consulting engineers all of whom graduated with honors from leading universities and have immense experience and extensive knowledge in a wide range of engineering fields. The firm operates according to the ISO 9001 standard.
Areas of Expertise
Plumbing-Design of Sanitary and Fire Protection Systems – Design of water, sewage and drainage systems, conventional and automatic fire extinguishing sprinkler systems, industrial plumbing systems, water, sewage and draining infrastructures, pumping stations, and water treatment systems, sewage treatment, purification, and wastewater recycling systems.
HVAC-Design of Air Conditioning and Ventilation systems – design of cooling, heating and ventilation systems, compression of escape spaces, compressed air, medical gasses, basement smoke extraction systems, kitchen air and odor extraction, treatment of poisonous gasses and central heating systems.
System Coordination/Superposition – Coordination between project disciplines, identifying conflicts between the various systems and elements of the structure's frame, proposing possible alternatives to be used by contractors and supervisors.
Model Management (BIM) – Managing BIM processes and associated technologies, defining and monitoring project standards both through office systems and as part of model management in external projects which we follow closely with the project manager and consultants.
Outstanding Achievements
• Microsoft, Herzliya Pituach – for the developers: Gav Yam and Amot Investments. A commerce and offices tower. Planning: Ron Arad Architects and Yashar Architects.
• ToHa, Tel Aviv – for Gav Yam and Amot Investments. Office and Commercial Tower. Design: Ron Arad Architects and Yashar Architects.
• Apple House, Herzliya Pituach – for Gav Yam. Hi-tech center, concentrating all company and its subsidiary activities, considered to be the world's largest development center outside of the US. Planning and construction of offices and laboratories. Planning: Yashar Architects. Interior Design: Greenhouse Architects.
• B.S.R Sarona, Tel Aviv – Commercial, office and residential towers. Design: Moshe Zur Architects.
• Azrieli Center, Holon – For the Azrieli Group. Office and commercial towers. Design: Moshe Zur Architects.
• HaYetzira Towers, Tel Aviv – for Sufrin Pandom Development Ltd. and Gindi Friedman. Commerce, office and residential towers. Design: Yasky, Mor, Sivan Architects.
• Israel Railway Tunnel "Capital Fast Track" – Partner in the characterization and planning of engineering systems for the 22 Km. long tunnel, connecting Mevo Horon to the Jerusalem International Convention Center.
• Kibbutzim College – Partner in the engineering characterization and planning for "green" construction of teaching buildings, interactive halls, gyms, libraries, green environment practice areas and more. Design: Kimmel Eshkolot Architects and Palmony Architects.
• "Shikun and Binui" offices located at Airport City near Ben-Gurion International Airport. The building was given a GOLD ranking by the international "LEED" standard.
• Summayl Area – A number of towers and commercial areas for the Hagag Group and Africa Israel. Design: Moshe Zur Architects. Yashir Architects.
• Sharona Area – Planning for the Templar's complex renewal project. For this project, the company specialized in integrating engineering processes with great care and sensitivity required by the reconstruction and preservation work being carried out. Design: Bar Orian Architects
• Residential Towers – Kibbutz Seminar, Residential area, (450 residential units); UP-TOWN TOWER, Bat Yam (160 residential units); Asuta Village, Tel Aviv (131 residential units); Gymnasia Tower Tel Aviv, (108 residential units) and more.
• Hotels – Vista Hotel, Sea of Galilee; The New Harrods, Herzliya Marina; Publica, Herzliya; Accor, Tel Aviv; HaBima, boutique hotels in Nachalat Binyamina, Neve Tzedek, Brenner and more.
The company is now in planning stages for Wix's new headquarters in Tel Aviv, Glilot Junc.
You may also like
Law

Article For Yom Hashoa

The 24th April is a memorial Shoa day in Israel. The shoa day is marked to remember the loss of many millions of lives during the Shoa. In addition it is important to add and remember the cultural victims of the Shoa, the people who lost looted art works and other properties.

Article For Yom Hashoa

Law

LEGAL AND ETHICAL RAMIFICATIONS OF COVID–19 IN ISRAEL

LEGAL AND ETHICAL RAMIFICATIONS OF COVID–19 IN ISRAEL

Law

An open letter to the Israeli judiciary in the time of coronavirus

Dealing with the epidemic using customary rules will lead to a major economic collapse. Forget what you may have known – this is unprecedented

An open letter to the Israeli judiciary in the time of coronavirus