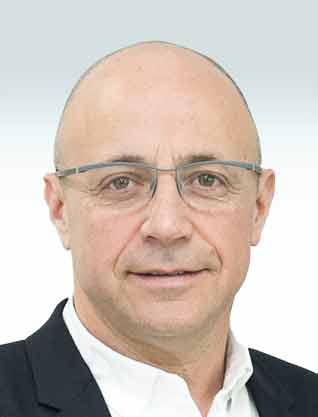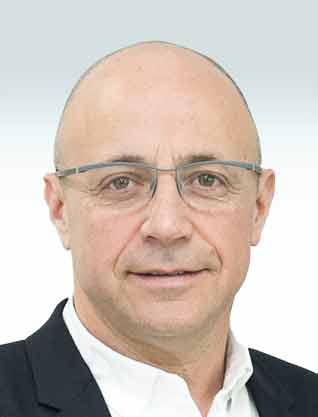 Gissin Guy
Founding and Managing Partner
| | |
| --- | --- |
| Year of Birth: | 1961 |
| Email: | guy@gissinlaw.co.il |
| Position: | Founding and Managing Partner |
| Past positions: | Partner, Joseph Salzman Law Firm (until March 1994). |
| Seniority in position: | 25 years |
| Public positions: | Chairman of the General Assembly of the Center for Academic Studies in Or Yehuda. |
| Education: | LL.B. Tel Aviv University. |
| Community Activity: | Pro-bono support in the struggle of the Forum for Holocaust survivors to immediately realize and distribute assets of "The Company for the Location and Return of Holocaust Survivors' Assets." Voluntary Director and Legal Counsel for "Young Entrepreneurs (Israel)" – Activities that in essence are education for entrepreneurship for youth in schools covering about 3,000 youth each year; Chairman, General Assembly of the Center for Academic Studies in Or Yehuda. |
What is the most significant action that you have recently led?
Acting for IDB Development bondholders during the recovery settlement on behalf of creditors for the largest corporation in the economy. This process together with similar struggles against companies and other controlling owners over recent years has led to a change in the basic concept of Israel's capital market, setting new norms for institutional activism and leading a range of precedent-setting legal decisions that have significantly expanded the means available to the public to protect their savings, and in effect the rules of corporate governance are becoming like those in the rest of the world.
What are the firm's most significant strengths in your eyes?
Legal creativity; economic and legal understanding of business processes generally and the Israeli capital market in particular; availability, personal and impartial attention.
What recent measures have been implemented that you believe will strengthen the firm?
Significantly expanding the firm's insolvency department; setting up an economic department alongside the firm for professional support – accounting, investigations, and economic for procedures and clients; expanding acting for foreign and domestic investors in merger and acquisition deals including as part of distress opportunities.
What advice would you offer a young lawyer who is starting out?
To maintain self-criticism, modesty and thoroughness. Not to be tempted to become involved in areas in which you do not have the expertise, even if they seem promising. Not to let passion for your work get in the way of the most important thing – family.
What is important to remember in difficult times?
It is your responsibility as a professional and as a person to maintain all of your principles no matter what, and to provide for your family as they depend on you.