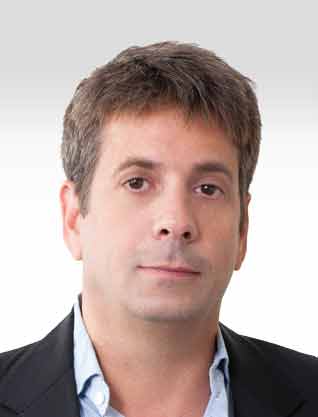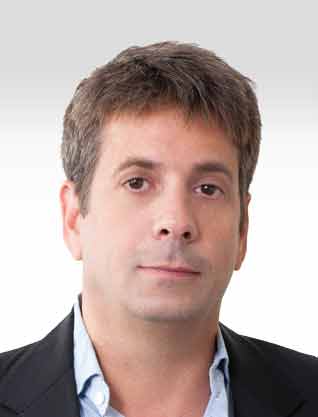 Guy Farbman
Adv. and Notary Partner & Founder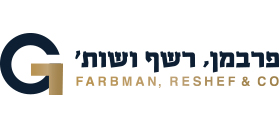 | | |
| --- | --- |
| Year of Birth: | 1972 |
| Email: | [email protected] |
| Fields: | Real Estate; Urban Renewal; Civil-Commercial Law |
| Position: | Adv. and Notary Partner & Founder |
| Additional Positions: | Founder & Owner Guy Farbman Law Office |
| Past positions: | Founder & Owner Guy Farbman Law Office |
| Seniority in position: | 15 Years |
| Public positions: | Chairman of the urban Renewal Committee, Tel Aviv Central District |
| Education: | LL.B. Law, Faculty of Law, Netanya Academic College; MBA Business Administration, Edinburgh University, Scotland; Notary, Ministry of Justice |
| Member in: | Member of Maccabi Ramat Chen Basketball Organization |
| Community Activity: | Member of the Flying Tigers Organization which Assists Veterans of the Golani Reconnaissance Unit by Financing Academic Studies |
| Languages: | Hebrew, English |
| Military Rank: | Staff Sergeant, Combat Soldier Golan Reconnaissance Unit |
What is the most significant action that you have recently led?
Over the past year, I have succeeded in identifying that in a large-scale project that the firm is supporting there are unexploited building rights and I succeeded in leading measures make it possible to transfer those rights with the authority of the local council. The significance is that the developer, which is planning the project worth X revenue has found itself with huge value added from over 200 housing units addition construction and all of it as part of a clear and build project authorized by the local council.
What are the firm's significant strengths in your eyes?
Professionalism, integrity, service-orientation, and reliability.
What are the main measures recently undertaken that will lead to strengthening of the company in the coming years?
Many measures that the company is currently implementing are from seeds that were sown and will strengthen the firm in terms of large-scale projects and all because the firm has distinguished itself and is defined as a leader in the real estate and urban renewal sectors.
What are the main challenges facing the company in the coming years?
One of the main challenges is to maintain stability, service-orientation, professionalism, growth, enlarging the pool of clients, and keeping employees.
What advice would you offer a young lawyer who is starting out?
Setting targets and be ready for those rainy days of which there will be many.
What is important to remember even in difficult times?
Better days will surely come.