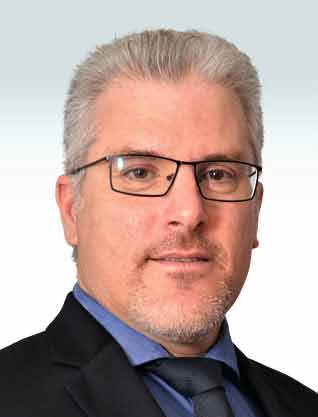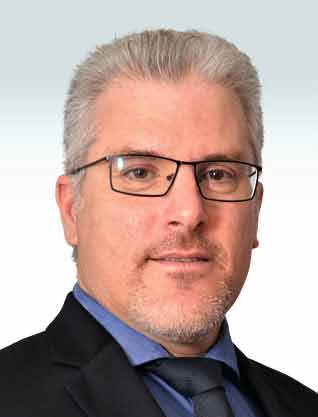 Sharon Adler
Founding Partner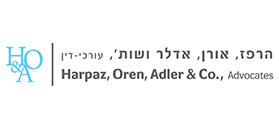 | | |
| --- | --- |
| Year of Birth: | 1970 |
| Email: | [email protected] |
| Linkedin: | Click to View |
| Fields: | Specializes in project finance and has extensive experience and knowledge in legal support for mega-projects and in particular Public-private Partnerships, in every related aspect from tender and concession, through the construction and up to operation and maintenance. In addition, he represents in complex disputes and arbitrations on construction and projects. Lectures on project finance |
| Position: | Founding Partner |
| Seniority in position: | 2 years |
| Public positions: | Former member of the Central Management Committee and The National Council of the Israeli Bar Association, and member of the Jerusalem District Management Committee for several terms. In addition, I served as a member in various committees and as the Israeli Bar Association's representative in statutory committees |
| Education: | LL.B., The Hebrew University of Jerusalem (1992-1996); LL.M., Commercial Law, The Hebrew University of Jerusalem (1996-1998) |
| Languages: | English, Hebrew |
What recent key move did you lead?
I have been facilitating some of the largest, most important and most complex projects that have been constructed in Israel in the past two decades by Israeli and international entities, such as the Jerusalem Light Rail, The Electrification of Israel Railways Project, The Cross-Israel Highway, The Ashalim Power Plant, the Carmel Tunnels, roads, power plants, desalination facilities, foreign aid projects etc.
What are the firm's strongest attributes?
Our firm is one of the leading firms in Israel in the field of construction, infrastructures and projects. Our team of attorneys in this practice area has unmatched experience. With an overlook over all of the firm's practice areas, we focus on our core specializations. As a former partner of one of Israel's largest law firms, I believe that the model of a specializing firm enables us to provide the clients with personally-tailored solutions, and extraordinary quality and value.
Which of the firm's recent key moves will lead to it becoming stronger over the next few years?
An uncompromising investment in high-quality human resources. Over the past two years, we hired first-class lawyers in their respective fields. Simultaneously, we hired high-quality interns and we have a tradition of keeping the excelling interns as lawyers in the firm after they complete their internship.
What are the main challenges facing the firm in the next few years?
The infrastructure realm is constantly evolving. I believe one of the main challenges facing its practitioners is related to the ever-increasing penetration of technology into the infrastructure realm. This raises fascinating issues, for example in the cyber field. Another example is the autonomous vehicle and the revolution it would bring. An additional challenge is related to construction law. This field, which combines legal issues with engineering and economic issues, is evolving very rapidly in countries such as GB and the US. Infrastructure practitioners must continue to learn and rejuvenate and our firm, which is at the cutting edge of this field, must face these challenges.
What would you recommend an up and coming executive?
Pick the right team, and lead it through setting a personal example and guidance and enable it to express its abilities.
What should one remember during hardships?
"I get by with a little help from my friends", The Beatles.