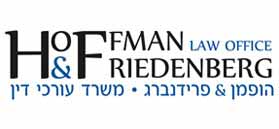 Hoffman & Friedenberg, Law Office and Notary
Family law, wills and inheritance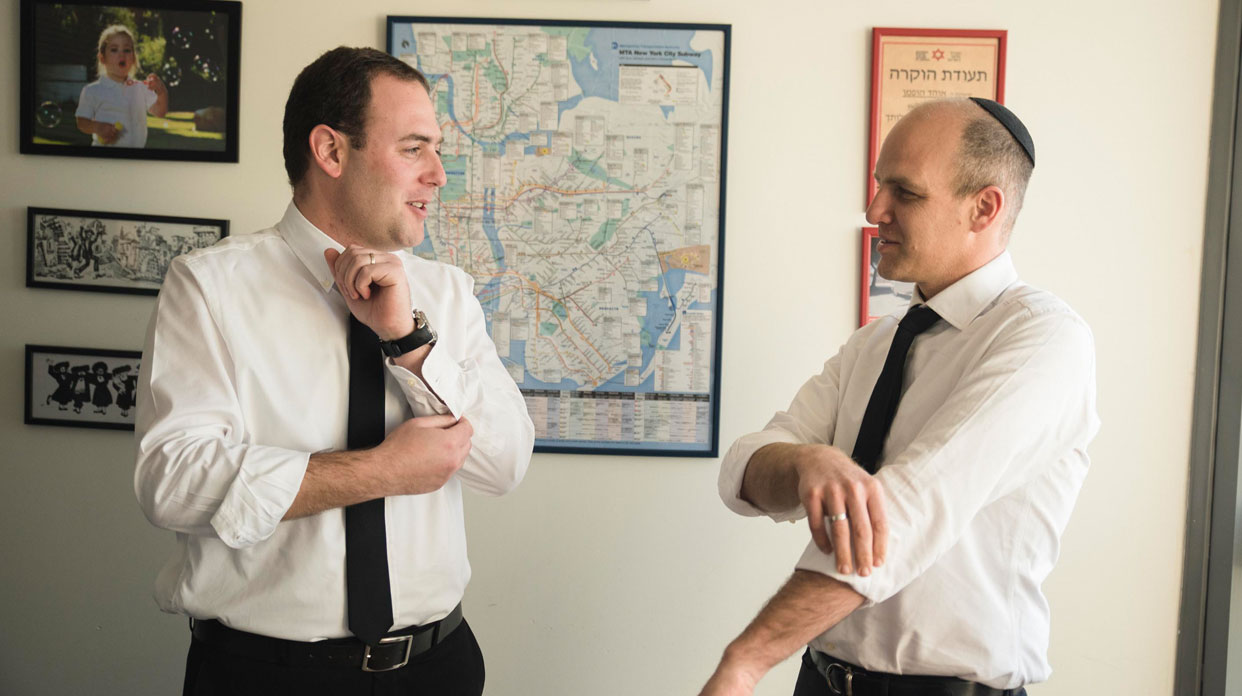 Company's Profile
Established:
2016
Line of Business:
Family law, wills and inheritance
Address:
1 Ben-Gurion Rd., BSR Tower 2,
Bnei Brak, 5120149
Phone:
972-3-6576666
Fax:
972-3-6576644

Company Executives
Adv. Daniel Friedenberg

Founding Partner

Hoffman & Friedenberg, Law Office and Notary

View Profile

Daniel Friedenberg

Adv. Ohad Hoffman

Founding Partner

Hoffman & Friedenberg, Law Office and Notary

View Profile

Ohad Hoffman

About Hoffman & Friedenberg, Law Office and Notary
Hoffman & Friedenberg, Law Office and Notary is a boutique law firm that specializes in the various aspects of family and inheritance laws, and serves as a representative for private capital investments in Israel and abroad. The firm was founded by Advocates Ohad Hoffman and Daniel Friedenberg in 2015 and has been ranked in D&Bs rankings of leading law offices in their respective fields since then.
Each Client is a World unto Itself
The firm's clients benefit from professional service which is provided personally by both of the founding partners, with an emphasis on maximal availability. The firm's prominent advantages – top-tier personal service, reliability and an excellent reputation – strengthen its standing as a reliable, reputed and practical firm, both in the courts and among its clientele. The firm provides legal services in Hebrew, English and French, and also handles extensive international operations and the representation of foreign residents and citizens.
Reliability, Availability, and Personal Service
The firm provides its clients with a comprehensive, up-to-date, thorough responses as well as first-class legal services with constant personal attention, tailored to each client's specific needs and goals. The firm believes in resolving disputes peacefully, and makes every effort to guide its clients to goals quickly and efficiently, all with a particular emphasis on personal service and an unmediated relationship with founding partners who personally handle every case.
Practice areas
The firm practices family and inheritance laws and also facilitate private capital investments. In its family law practice, the firm handles, inter alia, pre-nuptial agreements, divorce agreements, marital harmony, authority disputes, custody of minors, visiting arrangements, division of property, alimony, child support, common-law marriage, guardianships, child abduction (Hague Convention), domestic violence, protective and restraining orders, endangered minors, mediations, appeals, and more. In its inheritance and wills practice, the firm handles, inter alia, wills preparation and drafting, inheritance planning, wills probate orders, disputes, estate management, objection applications to the Inheritance Registrar and representation in inheritance proceedings in the courts. In its capital investments practice the firm, inter alia, accompanies investors, represents capital owners and VCs, handles M&As, capital investments in Israel and abroad, real-estate development and more.
The Founding Partners
Adv. Daniel Friedenberg
Has an LL.B. (with merit) from Bar-Ilan University. Member of the Israeli Bar and certified as a mediator by its National Mediation Institute. He participates in family and inheritance trainings and studies of the Tel Aviv University and the Legal Training Institute. Has vast experience in the management of complex family law cases, and over his years of practice, gained expertise in the management of family disputes in Israel and abroad, with dedication, sensitivity and professionalism. He devotes himself for each client and the benefit of the client and the involved minors as an ultimate value at all times. He served as a fighter and as a commander in the IDF's Paratroopers Division, and currently serves in the reserves as a commander in a fighting unit.
Adv. and Notary Ohad Hoffman
Adv. and Notary Ohad Hoffman is a member of the Israeli Bar and certified as a mediator by its National Mediation Institute. He participates in family and inheritance trainings and studies of the Bar-Ilan University and the Legal Training Institute. He is a member of the Family Forum, the Inheritance Law Committee and the Rabbinical and Family Courts Committee of the Bar. He handles complex family and inheritance affairs, including cases with international reach. He believes in a dedicated and professional service, tailored in full cooperation with the client, while exhausting parallel channels for peaceful resolutions. Adv. Hoffman has vast experience in crisis and emergency management from his roles as a paramedic and an officer in Magen David Adom since 1998, and currently serves as the chairman of the organizations' Discipline Committee.
The Only Family and Inheritances Law Firm Offering Personal Handling by Two Partners
Hoffman & Friedenberg, Law Office is in fact the only family and inheritance firm where the clients' cases are handled simultaneously by the two founding partners, personally, from start to finish. The firm sees each client as a whole world, and takes care to provide optimal treatment without deference, with special attention for maintaining full confidentiality. The firm believes that family disputes, which are very emotionally-intensive by nature, shouldn't be considered to be the end of a scene, but rather a new beginning.
The Professional Vision
The professional vision which underlies all of the firm's operations believes in providing personal and professional service which is customized for each case's specific needs, as defined in cooperation with the clients, throughout the entire period of required treatment.

Photo Gallery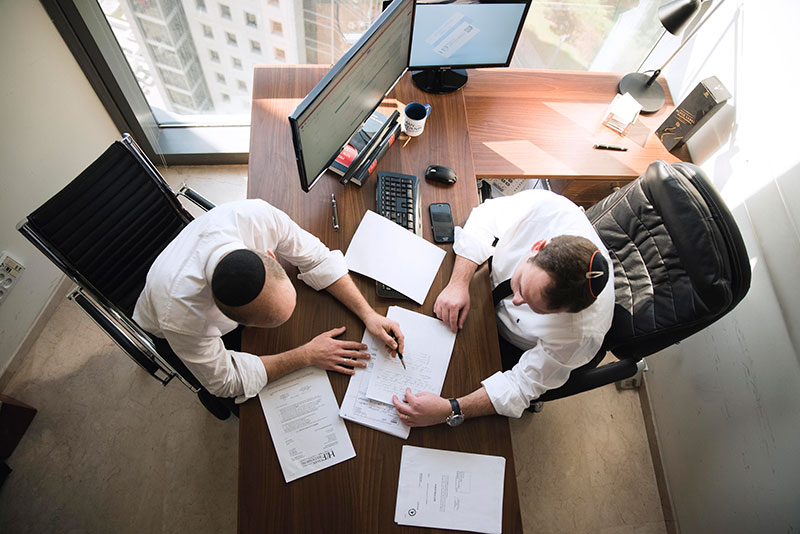 Hoffman&Friedenberg, Law Office | תמונת שותפים
PR Photo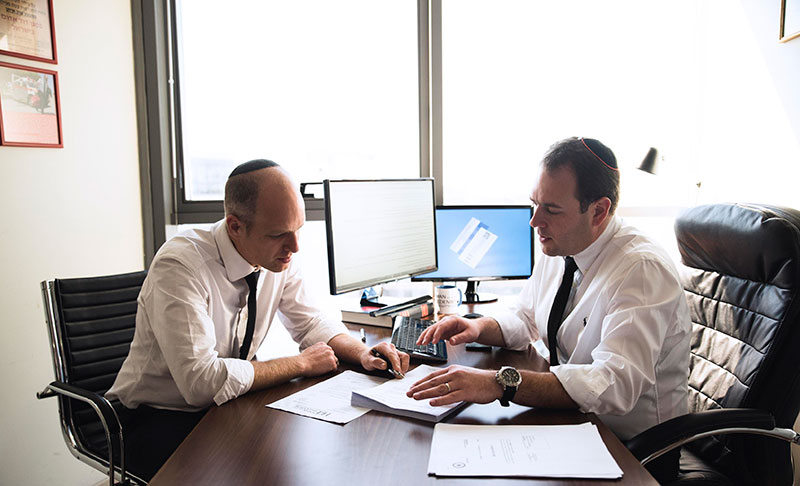 Hoffman&Friedenberg, Law Office | תמונת שותפים
PR Photo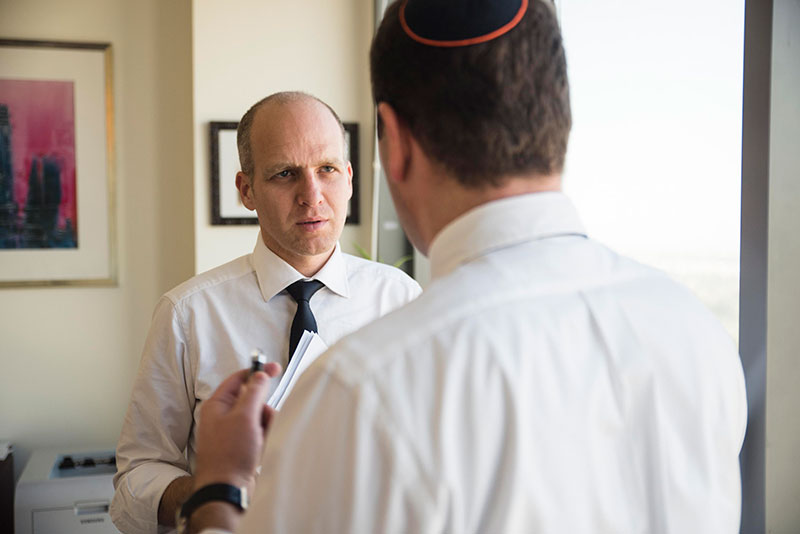 Hoffman&Friedenberg, Law Office | תמונת שותפים
PR Photo

Company Rankings