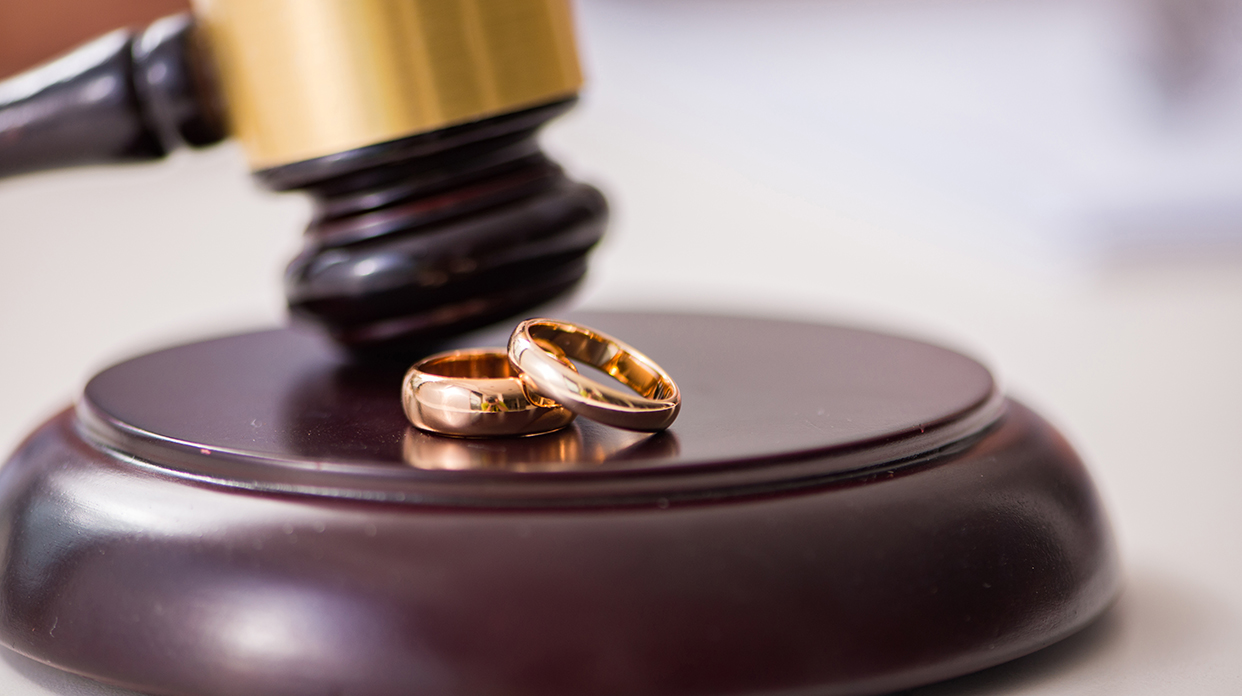 Company's Profile
| | |
| --- | --- |
| Established: | 2012 |
| Line of Business: | Family and Inheritance Law |
| Address: | 7 Medada, B.S.R. 4th Tower, Bnei Brak |
| Phone: | 972-52-7772352 |
| Fax: | 972-3-9742255 |

Company Executives
Adv. Ilanit Haas-Arad

Founder and Owner

Ilanit Haas-Arad, Law Firm

View Profile

Ilanit Haas-Arad

About Ilanit Haas-Arad, Law Firm
Adv. Ilanit Haas-Arad's firm is a boutique law firm that practices family and inheritance law, including divorce agreements, custody claims, alimony, child support, Ktuba, inheritance, paternity proofs, wills and objections thereof, guardianship, common law marriage, same-sex families, marital harmony, division of properties, receiverships, real estate, joint parenting agreements, heir agreements and more.
The firm has been operating for about 8 years during which it successfully positioned itself as a unique and leading firm owing to its proven successes in settling complex-to-very-complex divorces in courts or mediations professionally, quickly, efficiently and fairly, with optimal results for its clients. The firm's clientele includes professionals and senior executives, businesspersons and celebrities.
The firm's successful mediations, which are conducted willingly by both parties under the leadership of Adv. and Mediator Ilanit Haas-Arad through a professional and structured mediation proceeding, are some of the best out-of-court mediations in divorce disputes, and end in signing a comprehensive divorce agreement.
The Firm's Vision
To maintain its successes as the leading family law and mediations firm and continue and serve is clients loyally, professionally and fairly, with the aim of settling every family dispute in a friendly and respectful manner and preventing unnecessary proceedings and deplorable behaviors such as parental alienation.
The firm is expanding its operations while aiming to maintain its intimate, personal and warm boutique format, while utilizing first-tier legal and litigation capabilities.
Fairness and Expertise
The firm's activities are based on two major values – professionalism and fairness, whereas Adv. Haas-Arad personally accompanies every client while studying the finest details of the dispute, in order to view the case from the broadest perspective, prior to calculating her steps and formulating a strategy, while reviewing alternative and solutions for every possible scenario, all in cooperation with the client and complete transparency with the aim of leading to the optimal legal results and achievements for them.
Adv. Haas-Arad provides each of her cases with her full attention and takes care to provide a professional and comprehensive solution with a holistic macro-perspective and identification of the interests that matter for the client.
Holistic Approach – Legal and Personal Support
From its very definition as a boutique firm, Adv. Haas-Arad counsels and represents the clients and personally accompanies them throughout the entire legal proceeding, with high availability and a well-developed and containing service-orientation.
Adv. Haas-Arad has extensive experience in appearances before the Rabbinical courts and the family courts and appeal tribunals. Her litigatory experience and capabilities give her the edge for reaching desirable outcomes for her clients.
She aspires to provide all of her clients with comprehensive counsel which includes, beyond the legal aspects, aspects concerning the day after, economic planning for post-divorce conduct, support from external professionals as required, mapping needs and interests and prioritizing, personal empowerment in crisis, etc.
Leading Firm in Mediations
Adv. Haas-Arad works with great sensitivity in all of her cases, especially in light of her personal familiarity with the delicate and complex situation of the family breakup, with the children in the midst. In light the unique personal capabilities she acquired in senior managerial and executive roles in the past, she succeeds in bringing both parties, through a few meetings, to locate the impasse of the dispute and the interests of both parties, and simplify the dispute through successful and sustainable mediation agreements. These mediation achievements positioned her over the years as one of Israel's best mediating attorneys who receives, inter alia, particularly complex family disputes, where no middle-ground was found, from other family law firms, and she succeeds in reaching the desired breakthrough in them. In addition, owing to her executive experience in her former career, she is renowned as a lawyer who represents senior executives and businessperson, CEOs and VPs, with clients of a high socio-economic level.
External Counsel to Law Firms
The firm has a battery of first-tier experts in its disposal, including private investigators, economic investigators, psychologists, family and couple therapists and evaluators, appraisers, realtors etc.
The firm has experience also in cases with international legal aspects, such as cases of Jewish people residing abroad or overseas assets in divorce and inheritance disputes.
Adv. Ilanit Haas-Arad, Founder and Owner
Adv. Ilanit Haas-Arad has an LL.B. from the Ono Academic College and an M.A., Dispute Settlement from Bar Ilan University.
She arrived to the legal profession from the communication field, where she served in senior executive roles for several years, and acquired a comprehensive toolbox and skills which she applies to the legal profession – the ability to conduct complex and sensitive negotiations, excellent interpersonal communication, service-orientation, persuasion, a macro-perspective, an understanding of needs and interests, identification of business/economic opportunities with planning and execution at the highest level.
She aspired to be a lawyer since childhood out of the desire to be the voice of those who were wronged, but she outlined her legal career as a family lawyer only after her own personal divorce experience, which clarified that the understanding that this is her vocation. She interned in a renowned family law firm prior to opening her own firm. She regularly participates in family and inheritance law training and remains abreast of new rulings and trends in the firm's practice areas.
Social Involvement
Adv. Haas-Arad contributes from her legal and managerial capabilities for the benefit of those who are unable to afford them.
In this framework, and beyond her regular practice, she serves as the general counsel of a non-profit that aims to instill proper financial habits in families and set them on-course for making a sustainable and honorable living.
She conducts her volunteering work with great sensitivity, an understanding of the financial macro-perspective and containment and listening abilities for families in complex economic situations.

Company Rankings