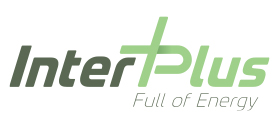 Inter Industries Plus Ltd.
Initiating and Implementing Large and Complex Projects in Energy, Electricity, Air-Conditioning & Plumbing, Civil Engineering, Manufacturing High and Low Voltage Electricity Boards, Importing & Marketing Electricity and Lighting Equipment

Company's Profile
| | |
| --- | --- |
| Established: | 1973 |
| Line of Business: | Initiating and Implementing Large and Complex Projects in Energy, Electricity, Air-Conditioning & Plumbing, Civil Engineering, Manufacturing High and Low Voltage Electricity Boards, Importing & Marketing Electricity and Lighting Equipment |
| Address: | Ziporit Ind. Zone, P.O.B. 609, Nazareth Illit 17000 |
| Phone: | 972-4-6414555 |
| Fax: | 972-4-6414300 |

Company Executives
Arie Korotkin

Chairman

Inter Industries Plus Ltd.

Jerry Schenirer

CEO

Inter Industries Plus Ltd.
Leading Executives
Aviad Shay CFO
Hanan Tennenbaum CEO Inter-Electric Installations
Nati Bilbao CEO Inter Electro-Mechanical Systems

About Inter Industries Plus Ltd.
Inter Industries and its subsidiaries specialize in providing professional service in all fields related to energy, electricity and electro-mechanics in Israel. Inter, which is traded on the Tel Aviv Stock Exchange, employs approximately 310 people and has an annual revenue of around NIS 340 million.
Inter operates according to a variety of business models, including as main contractor, subcontractor, EPC contractor and turnkey for projects involving all aspects of energy, electricity and electro-mechanical needs in Israel. Among other specialties, the company builds PV fields, small and medium gas-fired power plants and high-voltage electric substations.
The company builds and maintains charging stations for vehicles and provides a variety of solutions for storing energy. It also provides operating and maintenance services for all the projects it builds, and runs a network of technicians available 24/7 and professional support through service centers.
The company serves hundreds of clients throughout Israel in parallel. It holds a variety of contracting classifications, the most prominent of which are A5 for electricity work, C4 for construction work, and B4 for air-conditioning work. Inter Industries is a leader in its field, and its list of active clients is consistently growing, as is most of its business indices. The company scrupulously abides by the highest standards of business ethics, quality and reliability and believes in placing the client at the center.
Inter Electric Installations (1983) Inc.
The company is active in the fields of energy and infrastructure, and is one of the oldest and most experienced companies in Israel. Inter Electric supplies a varied mix of products for electrical infrastructure, project installation, routine maintenance services and first-rate professional consulting for entrepreneurs. Inter Electric specializes in medium- and large-scale projects. It carries out high-tension electrical work, high- and low-voltage work, command and control systems, equipment, interior and exterior lighting, production and installation of high-voltage panels, and low-voltage panels as per the IEC 61439 standard. Inter Electric imports, installs and markets high-voltage panels of up to 36 KV. The company holds ISO 1001 (2015 edition) and ISO 18001 certifications and operates according to Israeli regulations. It is certified by General Electric to install and provide service for GIS and AIS high-tension switchgear systems, and is registered in the Contractors Registry under the A-5 (unlimited) classification. Inter Electric clients include institutions, local authorities, large industrial companies and kibbutzim as well as clients from the military, agricultural and industrial sectors. These include: the Hadera Desalination Plant, Strauss Industries, Tnuva dairies, Elbit Systems, the Israel Electric Corporation, Rafael and the Ministry of Defense. The company is also active abroad, mainly in Africa.
Inter Electro-Mechanical Systems Ltd. - Provides comprehensive services in this field, including electricity, air-conditioning, plumbing and fire extinguishing jobs. These fields are integrated in order to provide comprehensive solution to the client. The company carries out projects involving hi-rise buildings, public buildings, shopping malls and hotels. The company has a team of highly experienced managers and workers, including senior engineers, project managers, work managers, technicians and other workers, all of whom have many years of experience with large-scale projects. The professional and experienced workforce has honed its skills over the years in carrying out numerous integrated projects, which were successfully completed to the clients' complete satisfaction. All of the Systems projects are supported by an operational and service that continues to accompany the clients for years after the project is completed.
Inter E - Provide Energy services for small gas-fired power plants, in partnership with the Elyashiv family. The company offers complete EPC and O&M services to small power plants fired by gas, including planning and engineering, acquisitions, construction, service and maintenance. Services include a variety of disciplines: gas engines, CCHP, CHP and energy storage. The company works with a range of engine and equipment suppliers and is able to serve many clients simultaneously.
Steinitz Lirad Lighting Engineering Ltd. - Provides a full range of lighting solutions for complex projects; and imports, manufactures and distributes indoor and outdoor lighting fixture. Represents leading companies from all over the world, such as Thorn, Hubbel, LED Linear, Fagerhult, Aldabra, Unilamp and others. The company has an Engineering and Consulting Department. Projects include: the Sarona complex, the Tel Aviv boardwalk, Hadassah Hospital, Ichilov Hospital, Ikea stores and others. The company operates a logistics center and a factory for producing and assembling lighting fixtures in the Ziporit Industrial Zone.
Ambel Electrical Engineering Ltd. - Company that imports and markets conduits and ladders for cables, protection against lightning and overvoltage, office conduits and fire-proof materials, as well as supplying and installing Graziadio bus bars. Ambel is the exclusive representative of the German company OBO-Bettermann.
Inter Enerlec Ltd. - Provides 24/7 maintenance services and work in the field of high-voltage and high-tension, service for transformers, including high-voltage and high-tension transformers, high-tension starter panels and high-tension wires. Service includes periodic maintenance, fixing problems, replacing defective equipment, protection relay calibration, repairing underground and above-ground lines, and providing lab reports on electromagnetic radiation. The company owns sophisticated equipment: a machine for purifying and handling transformer oil, testing and calibration devices for protection relays, and a mobile laboratory for testing equipment and infrastructure on-site. Service includes AIS and GIS high-tension plants.
Inter Germany - The company, based in Berlin, has been operating for the last several months and specializes in planning, procurement, construction operations and maintenance (O&M, EPC) for energy management and optimization of energy consumption for buildings, complexes and neighborhoods. Among other services: construction of PV roofs, gas engines, boilers, vehicle charging stations, energy storage using batteries and micro turbines.
Inter Industries - Sample Projects
Inter carries out complex, large-scope projects such as: a waste purification plant in southern Israel, the Off Oz meat plant, Soreq power plant, a large electro-mechanical project in a building intended for government use, and the Hadera Paper power plant, including a GIS high-voltage plant.
Community and the Environment
Inter Industries sees itself as an integral part of its environment and the community in which it operates. The company is one of the largest employers in Nazareth and understands the importance of contributing to the community. Consequently, it contributes to the community in various ways; among others, it supports Akim in Upper Nazareth.

Photo Gallery

pic | Inter Industries, Inter-Electric Installations (1983) Ltd.
pr photo

Company Rankings