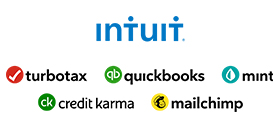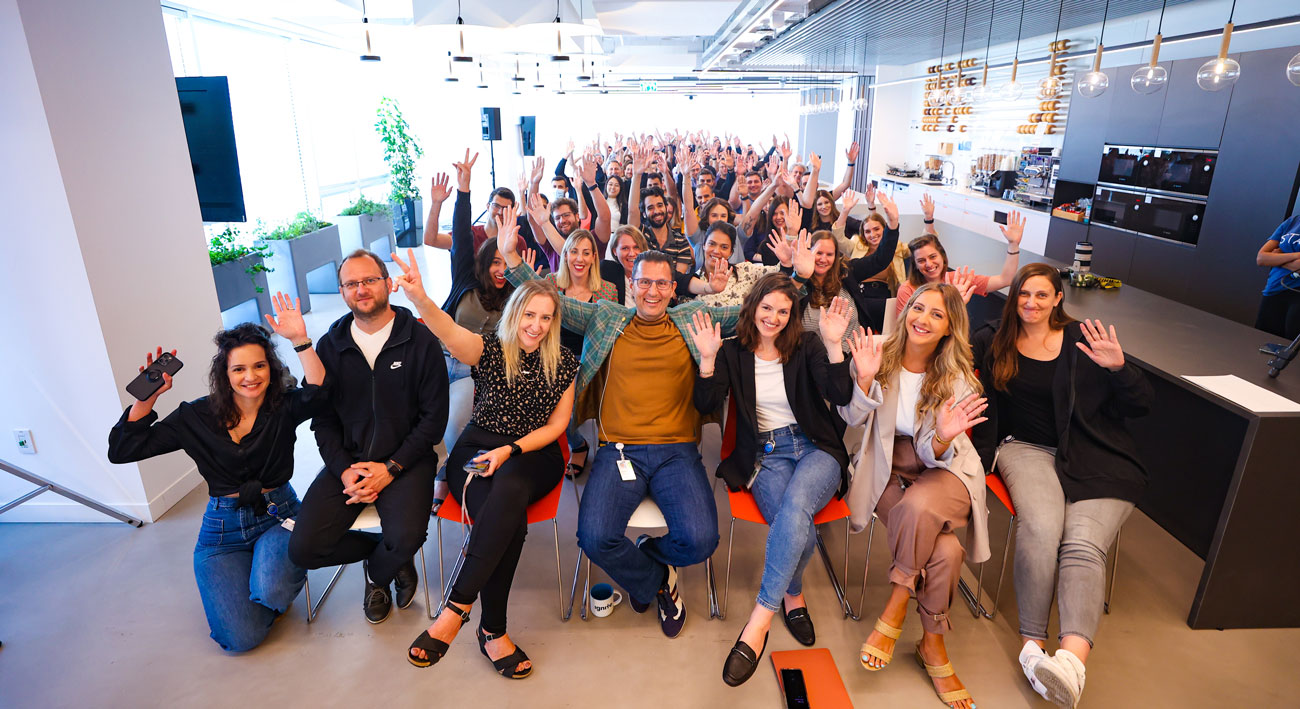 Company's Profile
| | |
| --- | --- |
| Established: | 1983 |
| Line of Business: | Fintech |
| Address: | HaPsagot 7, Building B, Petach Tikva |
| Phone: | 972-3-7722300 |

Company Executives
Management
Scott Cook Founder & Chairman of the Executive Committee
Sasan Goodarzi CEO

About Intuit
Intuit is a global technology platform that helps our customers and communities overcome their most important financial challenges. We never stop working to find new, innovative ways to make that possible. Intuit's journey began in 1983 when our founder Scott Cook sat at his kitchen table and watched his wife as she balanced their checkbook and thought there must be a better way. Today, Intuit serves approximately 100 million customers in 180 countries and currently employs over 15,000 employees in 9 countries with annual revenues of more than $9 billion. Intuit Israel began its journey in 2014 with the acquisition of two local startups, Check and Porticor. In 2016, the local site was officially declared as Intuit's second development center outside of the US. Intuit's latest acquisition in Israel includes the Imvision startup, which was finalized in December 2021. Today, the site has over 300 employees (and is still growing!), is based in Petach Tikva, and focuses on Trust, Data, and Deep Insight.
Intuit Israel benefits from the resources and culture that make Intuit regularly recognized as one of the best places to work at locations around the globe.
Technology that Makes a Difference
Since its early days, Intuit has improved the financial lives of millions of customers around the world, while placing the utmost importance on the protection of its customers' personal information. Serving millions of customers worldwide with TurboTax, QuickBooks, Mint, Credit Karma and Mailchimp, we believe that everyone should have the opportunity to prosper and we work tirelessly to find new, innovative ways to deliver on this belief.
Employees Come First
At Intuit, our greatest strength is our people. Employees are listed first among our True North stakeholders by design. As a result, Intuit places a strong emphasis on employees' development and growth, and provides them with an assortment of opportunities for enrichment and learning. Additionally, the company implements policies that encourage life-work balance, and invests a great deal in the welfare of its employees.
Ongoing Development
Intuit has an extensive arsenal of programs that work to bring the engineering culture to life across all of Intuit. Programs include: Engineering Days - A week-long internal event that encourages engineers to stop working on their daily tasks and to focus on developing solutions they are passionate about. Engineering Days are held simultaneously at every Intuit site in order to create one tech community that learns and codes across boundaries. Tech Con - A full day of lectures and workshops held by internal and external speakers that provide engineers with insight into new technologies and tools. Intuit also encourages employees to become experts in their field by enabling them to serve as mentors/speakers in different venues and to contribute from their own experience. The company works with the employees in preparation for these events and assists them in their personal branding process, in marketing support, and in honing their public speaking skills. One such example of a thriving program: Intuit joined forces with the Women in Data Science (WiDS) initiative on several levels and in several Geos. In Israel, for the third year in a row, Intuit Israel is a partner to the WiDS initiative, which aims to inspire and educate data scientists worldwide, regardless of gender, and to support women in the field. Intuit works with the selected speakers on preparing them for the event, ensuring their personal and professional success.
It's All About Wellbeing
Intuit offers an array of health and wellness programs, life and disability protection plans, paid vacation days, meal benefits, education programs and much more. And then there are the benefits you wouldn't expect. Like private medical insurance for your whole family, and our Second Opinion Services program – expert advice from specialists on a medical condition. Reimbursements for adoption-related expenses. Support for stress or family issues. An unparalleled bonus plan and Employee Stock Purchase Plan (ESPP). And flexible working hours. All within an open, supportive culture that recognizes great performance.
Workplace of the Future
When the pandemic hit, we acted quickly to support employees as they adjusted to this new normal. Helping employees succeed as they worked from their new makeshift workspaces was important. Beyond providing remote technology, we expanded wellness benefits to better support employees' needs. We also equipped our leaders to help their teams and evolve how they lead. And, of course, we listened to our employees and adjusted our approach as time went on. Now, our hybrid way of working balances flexibility and productivity with the connectedness and innovation created through collaboration and in-person interactions so critical to our culture. Our teams are empowered to determine the hybrid work approach that best enables them to deliver for our customers.
Diversity & Inclusion
At Intuit, we celebrate diversity, and encourage all employees to bring their whole self to work every day. In addition to having a Chief Diversity and Inclusion Officer, a role which exists in very few companies. We have set up in Israel three vibrant employee resource groups of employee communities - the Arab Regional group, Pride, the Women's group, all led by our employees and sponsored by leaders in the company, with an aim to strengthen our culture of diversity and inclusion. Our employees are responsible for establishing and enlisting other employees in order to promote a social agenda, such as pride, equality in the workplace, and religious tolerance - Christians, Jews, Muslims, Druzes - all working side by side.
Integrity Without Compromise
Intuit believes in integrity without compromise as a supreme value and applies it daily - with customers, suppliers and employees. This is reflected in the trust the company acquires for each of its employees. For example, all employees have a corporate credit card, employees are not required to clock in via an attendance clock and are not required to report sick days.
A Kind Work Environment
At Intuit, all employees are encouraged to complete journey lines showcasing their background, both personal and professional. This glimpse into their past allows employees to see where their colleagues come from, to better understand each other and to find ways to work together. From our Chairman and our CEO to new employees, all are encouraged to share their story.
We Care and Give Back
Another program Intuit is really proud of is the way employees are involved in giving back to the community. Once a year the company holds a volunteering day. Additionally, Intuit Israel holds team volunteering activities, bake sales, a Purim volunteering event and purchases yearly calendars for all employees from "Yeladim" nonprofit org.
Additionally, Intuit matches up to 21,200 NIS in donations for each full-time employee, every year. With a huge list of vetted nonprofits, eligible employees can support their favorite charities through monetary gifts, and the program will provide a 1-to-1 match. Also, Intuit gives 32 hours (4 days) off to employees for community service. Employees can choose projects that interest them and volunteer their time on their own, or they can become involved with one of the many projects brought to the site by the "We Care and Give Back" committee.
Great Place to Work
Intuit is routinely featured on Fortune 100 Best Companies to Work, Glassdoor's Best Place to Work, People Magazine Companies That Care, and Forbes America's Best Employers for Diversity. In 2021, Intuit was named one of the top 10 companies in Israeli tech for parents, as well as diversity and inclusion.

Facebook Updates

Photo Gallery