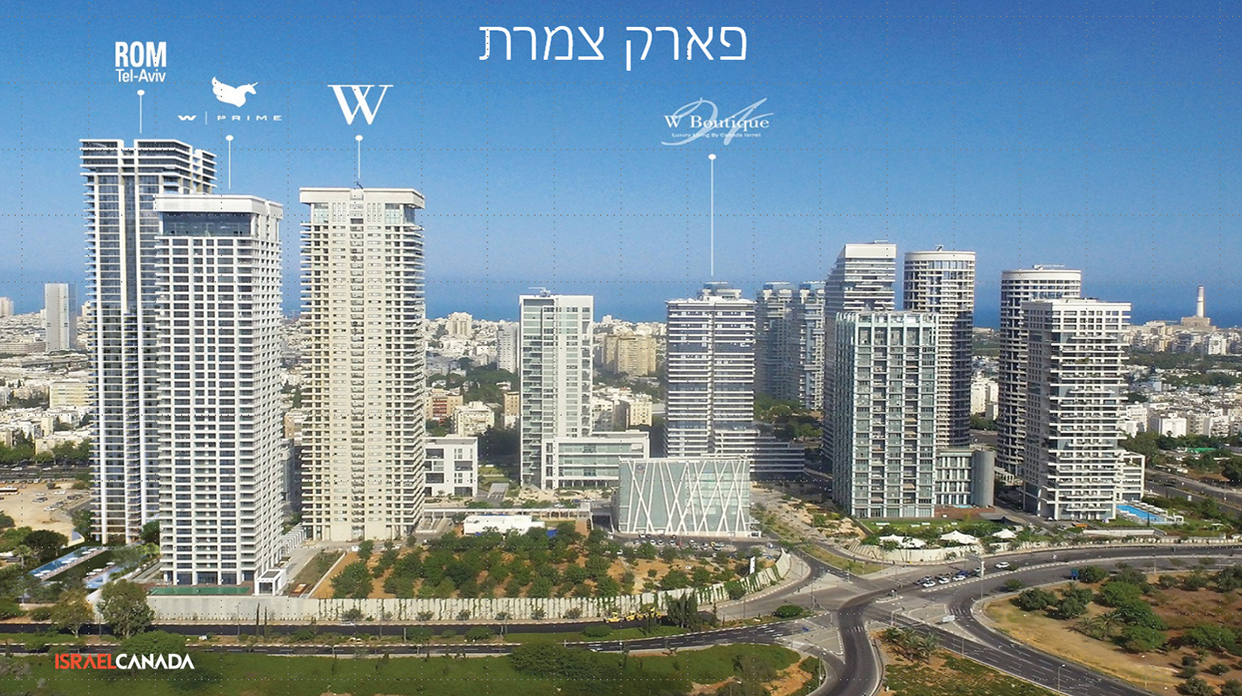 Company's Profile
| | |
| --- | --- |
| Established: | 2006 |
| Line of Business: | Real Estate |
| Address: | 2 Hamanofim St., Herzliya Pituach |
| Phone: | 972-9-9710900 |
| Fax: | 972-9-9518005 |

Company Executives
Asaf Tuchmair

Chairman of the Board & Owner

Israel Canada Ltd.

View Profile

Asaf Tuchmair

Barak Rosen

CEO & Owner

Israel Canada Ltd.

About Israel Canada Ltd.
Israel Canada (T.R) Ltd., of the Canada Israel Group, operates mainly in Israel and holds real estate properties in Russia, among others. The company has diverse operating arms which include development and construction of residential projects in Israel, initiation and management of acquisition groups, real estate in Israel, yielding properties and hotels.
Development and Construction in Israel
Projects under Construction
One, 13 Ehad Ha'Am, TA - a 6-storey luxury buildings with a mix of 2-,3- and 4-room apartments, penthouses and garden apartments.
ICR (formerly Minrav Projects) - The company and HaAchim Nakache completed the acquisition of Minrav Projects (now named ICR), a company that executes and initiates projects in an annual project scope of about 3,400 apartments nationwide.
Shaari Tzedek - The company won Israel Land Authority's tender to acquire a 17-dunam property on which the Shaarei Tzedek hospital for preservation stands. The company is initiating a betterment plan for a residence, commerce, office and hotel complex.
72-74 HaRakevet St., TA - the company is designing a mixed-use complex combining residential, commercial and hotels area, covering 41,000 sq.m.
Completed Projects
Midtown Live, 144 Menachem Begin, TA - a luxurious 50-floors residential tower with 330 apartments.
Live, 16 HaRakevet St., TA - a unique 5-storey complex with 74 duplexes, garden apartments and penthouses which were built in Bauhaus building that was marked for architectural conservation
Elifelet, 26 Elifelet - a 13-storey residential complex with 103 2- and 3-room apartments and double-height ceilinged duplexes.
Acquisition Groups
Projects under Construction
Da Vinci Residential, Kaplan-Da Vinci St., TA - two 44-floors residential towers with 412 apartments, mini-penthouses and penthouses. The towers were designed by Arch. Avner Yashar. Between the towers a floating pool is designed as part of an upscale and cultivated fitness, spa and leisure complex.
Rom, 10 Nissim Aloni, TA - a 50-storey tower with 227 apartments with 3,4,5 or 6 rooms each, and also duplexes and penthouses.
Completed Projects
Gymnasium Tower, 6 Ben Shprot, Tel Aviv - a unique 29-storey luxury tower with 108 beautiful urban villas and upscale penthouses.
W Boutique, 7 Nissim Aloni, Tel Aviv - a 29-storey tower with a diverse mix of 123 spacious apartments, a lavish spec and attentive internal design.
W Prime, 4 Nissim Aloni, Tel Aviv - a 46-storey tower, with a variety of 164 apartments with 3,4 or 5 rooms each, and also duplexes and penthouses.
17 Rothschild, TA - an 18-storey urban residential tower with 64 luxurious lofts, spacious residential apartments, a spa and a gym.
Real Estate in Israel
Lapid Project, TA: a land covering about 7.5 dunams, in collaboration with the Hotels Company. The Lapid project is located near the Historical Railway Station and the beach. This mix-use project would mark the tremendous transformation of the city's hottest area.
Elco Complex, Ramat HaSharon - A 65-dunam land division, located at the east part of the city, near Morahsa junction. The company is initiating a betterment and designation change procedure in order to render the complex one of mixed-uses, which will include a residential neighborhood along with commerce and employment areas.
Uptown, Pi Glilot - A land covering about 35-dunams that is a part of Glilot quarter city plan and includes thousands of residential units and hundreds of thousands of meters of employment and commerce.
Kachol, Atlit - The company would build the Kachol (blue) neighborhood on of Atlit's spectacular beach fronts, with 147 units including garden and roof apartments and detached houses.
Turquoise, Ramat Aviv West - on a prime real estate location, a unique 104 apartments' project is designed with swimming pools, landscape trails and a green environment, which the company is building on one of TA's beach line last land reserves.
Sunset, North TA - a designated 2 part plot, with approved plans (no. 3700), a prime location near the Tel Aviv Beach and located with close proximity to main traffic routes.
Additional Projects: Business Village, Netanya; HaZuk Beach, Tel Aviv; Shvil HaTapuzim, Hod HaSharon; Kadima-Tzuran.
Yielding Properties
Microsoft House, Herzliya Pituach - a completed campus that was built on an area of about 40,000 sq.m., and includes office complexes of varying sizes, including Microsoft Israel R&D centers.
Midtown Shop, 144 Menachem Begin, TA - A shopping, entertainment and leisure center and part of the Midtown complex that the company built in Tel Aviv.
Live, TA - 4 commercial that would be built in the young residential complex Live in HaRakevet St., TA. The storefronts face the main street, and benefit from green open spaces and upbeat pedestrian traffic.
Midtown Work, 144 Menachem Begin, TA - A skyscraper rising to 197 meters with 50 storeys. This project is part of the Midtown Residential Project.
Da Vinci Offices, Kaplan corner of Da Vinci, TA - A boutique project that benefits from every advantage its area has to offer. One of the project's greatest advantages is its location: On major transport routes and rail stations, near business and commerce centers including the Sarona and Azrieli centers, a walking distance from the buzzing avenues of Dizengoff and Rothschild. The tower was planned by the Arch. Avner Yashar, has 8 stories that offer a wide variety of workspaces and offices. At the building's center is a central patio that draws workers seeking a break, a meeting, a moment of peace.
Sea View, 2 HaMenofim St., Herzliya Pituach - two 8-storey boutique office buildings. The complex's area is about 16,000 sq.m.
Sea View 2, HaHoshlim St., Herzliya Pituach - a unique 8-storey office building that immediately continues Sea View's boutique buildings.
Lamed Program, 3 Dov Hausner St., TA - The company would build a modern and luxurious office complexes in this sought-after Tel Aviv neighborhood.
Additional Projects: Additional land in Herzliya Pituach, Canada Israel House in Ramat Gan, Leumi Bank House (central branch).
Hotels
Selected Projects: Play Hotel, Midtown; Galei Kinneret, Tiberius; Solei, Eilat; Lake House, Tiberius.
Israel Canada – A Project in Russia
The company has a project in St. Petersburg. A 2400 dunam complex which was acquired with Electra. The companies work with a local contractor who is constructing this 25,000 residential units project.

Photo Gallery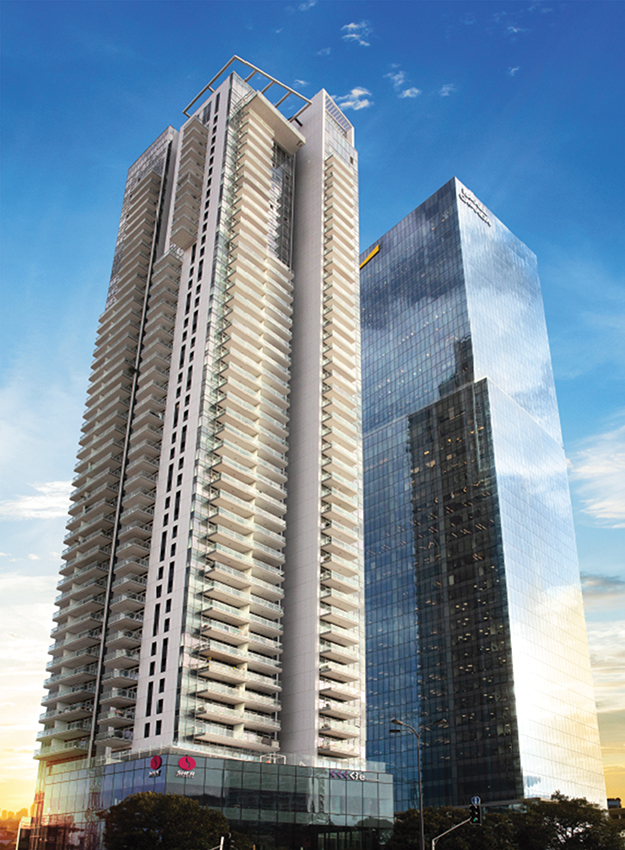 Midtown, Tel Aviv
pr photo
Sea Tower, Microsoft House
PR Photo