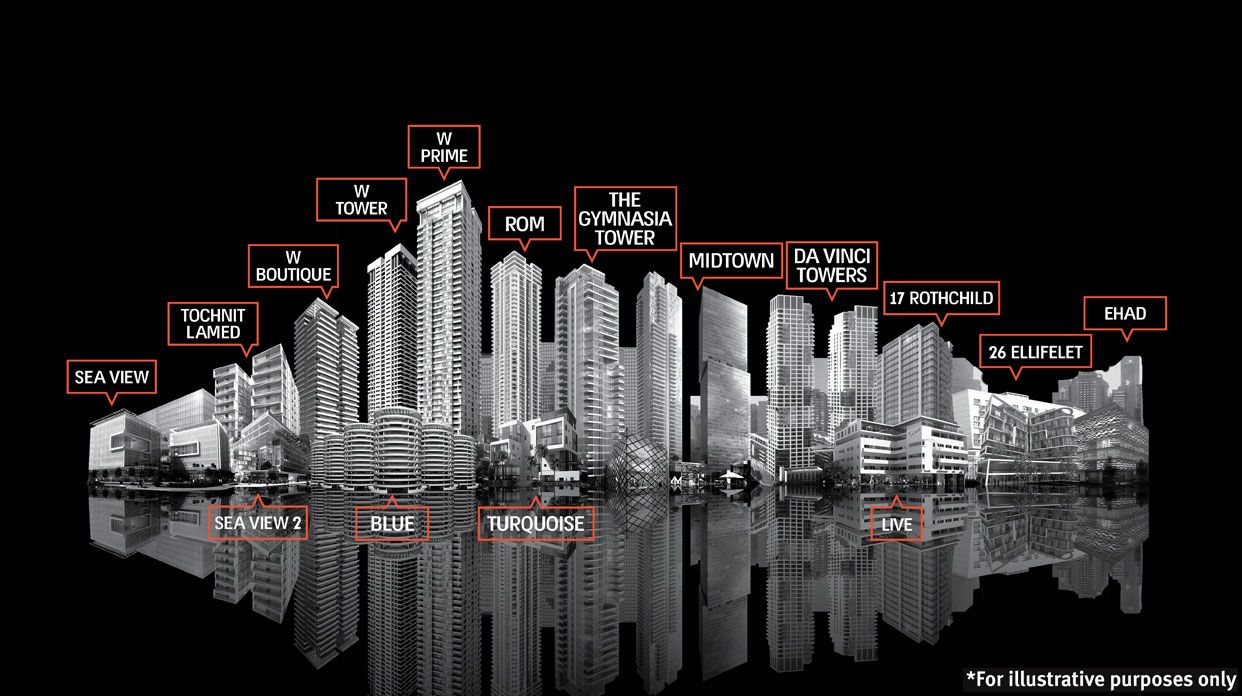 Company's Profile
| | |
| --- | --- |
| Established: | 2006 |
| Line of Business: | Real Estate |
| Address: | 2 Hamanofim St., Herzliya Pituach |
| Phone: | 972-9-9710900 |
| Fax: | 972-9-9518005 |

Company Executives
Asaf Tuchmair

Chairman of the Board

Israel Canada Ltd.

View Profile

Asaf Tuchmair

Ofer Feldman

Joint CEO

Israel Canada Ltd.

View Profile

Ofer Feldman

Barak Rosen

CEO & Owner

Israel Canada Ltd.
Additional Position Holders
Ofer Feldman V.P. Marketing

About Israel Canada Ltd.
Israel Canada (T.R) Ltd., is part of the Canada Israel Group, operates in Israel and Europe, holding real estate assets in Russia, Poland, London, New York, and Israel. Canada Israel Group, a leading real estate enterprise, is engaged in locating, developing and improving assets.
Israel Canada's Activities in Israel
Da Vinci Project – An impressive project including two 42 stories high buildings and a boutique offices tower. The project is in Tel Aviv's business and culture centers.
W Boutique in Park Tzameret – Includes 123 luxury apartments in a 29-floor tower.
W Prime in Park Tzameret – Includes 164 luxury apartments in a 44-floor tower.
Rom Tower in Park Tzameret – The latest and most prestigious tower, seals the Tzameret Park with a 50-story tower and 220 Apartments.
Gimnasia Tower in Tel Aviv – Around Remez St. between Shfrut and Northern Tel Aviv – the project includes 108 luxury apartments in a 29-floor tower.
17 Rothschild Project Tel Aviv – Includes about 15,000 sq.m. in an exclusive 18-floor high-rise.
LIVE TLV – A preservation building Including 74 apartments.
Elifelet Project – 108 unique apartments in a high-quality residential complex located near the Neve Tzedek neighborhood in Tel Aviv.
SEA VIEW – An office building totaling 16,000 sq.m in the industrial area of Herzliya.
SEA VIEW 2 – An office building totaling 17,000 sq.m in the industrial area of Herzliya.
Midtown Project – A project that would change the Tel-Aviv skyline and will become a landmark northern business center in the city (NW), totaling some 130,000 sq.m. The project includes an office building, residences, and a commercial shopping village.
Turquoise Project – Western Ramat Aviv, just a touch away from the sea, Israel-Canada will establish an exclusive and luxurious residential complex, on land reserves of rare beauty.
New Ramat Hasharon – Israel-Canada is excited to take part in shaping the future of Ramat Hasharon. On recently acquired 65 dunams of land, new Ramat Hasharon will arise with a unique, embracing and hugging neighborhood.
Zamarot Hod HaSharon – The company purchased a land of about 100 sq.m. The project will include several residential buildings and public areas.
Hod Hasharon West – Israel Canada continues to believe in Hod Hasharon, the most desirable city in the Sharon region and has purchased 117 sq.m. of land in the western part of the city. In one of the most sought-after areas in the Gush Dan area, the city will be built with saturated construction in the future, which will continue the tremendous development trend in the city.
Uptown Pi Glilot Complex – The company recently acquired a land in the highly demanded Pi Glilot Tel Aviv area and is scheduled to establish one of the most ambitious projects. A unique and exclusice project because of its location, accessibility and its proximity to the ocean, this area is one of the country's most beautiful and impressive places.
The Blue Beach Project – On the shores of Herzliya, on a beautiful coastal strip, the group is establishing a prestigious and unique project that will enable its residents to fulfill their dream of living by the sea. It offers an attractive and unique opportunity to invest in the most sought after location in Israel, near the exclusive Blue complex - Israel Canada's flagship project.
Ahad project – in the heart of Tel Aviv, Israel Canada is building one - a 6-story boutique building with a diverse mix of apartments, created by the architect Pitsu Kedem. Particularly prominent is the exceptional coating technique, which is characterized by dynamic spaces that give the building a second "living" skin and creates a perfect separation between the rhythm of the city and quiet and tranquility.
SUNSET Project – Israel Canada continues to design the coastline of Tel Aviv and in the future to establish the SUNSET Project. A new project that has a unique location near the northern coast of the city and a short distance from all the main access roads of the Gush Dan area.
Blue Project – On the shores of Atlit and of the opposite side of a charming bay, the group builds 'Blue' - a prestigious, exceptional, and high-quality residential neighborhood inspired by its unique location which includes 147 villas and apartments of a high standard. A combination of modern and new construction to preserve the values of the landscape and the heritage, while constantly cultivating them.

Photo Gallery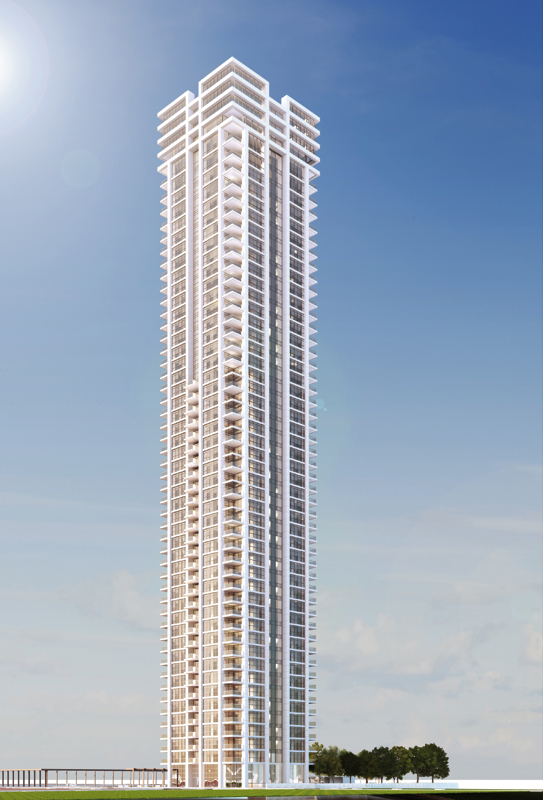 Rom Tower, Park Tzameret, Tel-Aviv | For illustrative purposes only
pr photo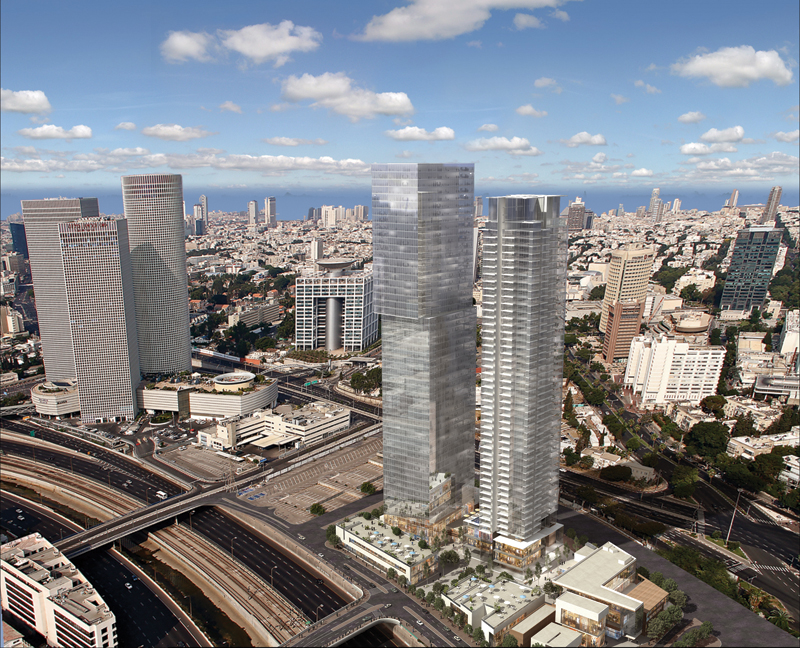 Midtown Project, Central Tel-Aviv | For illustrative purposes only
pr photo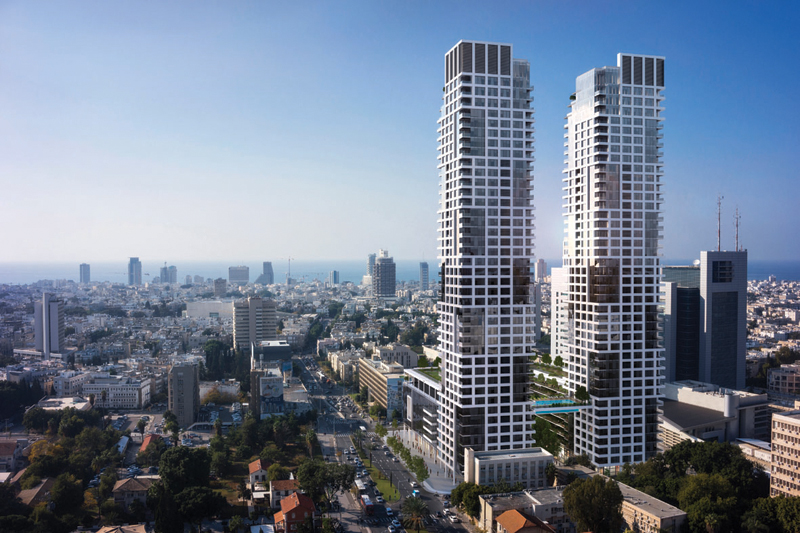 Da Vinci Project, Central Tel-Aviv | For illustrative purposes only
pr photo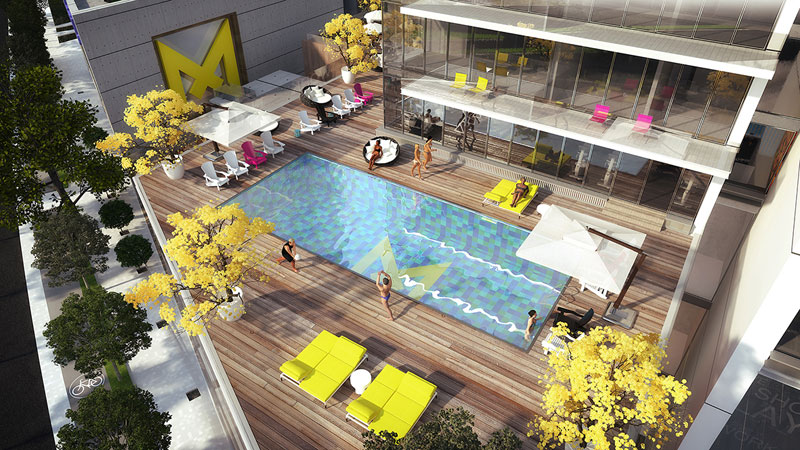 Midtown, Tel-Aviv | For illustrative purposes only
PR Photo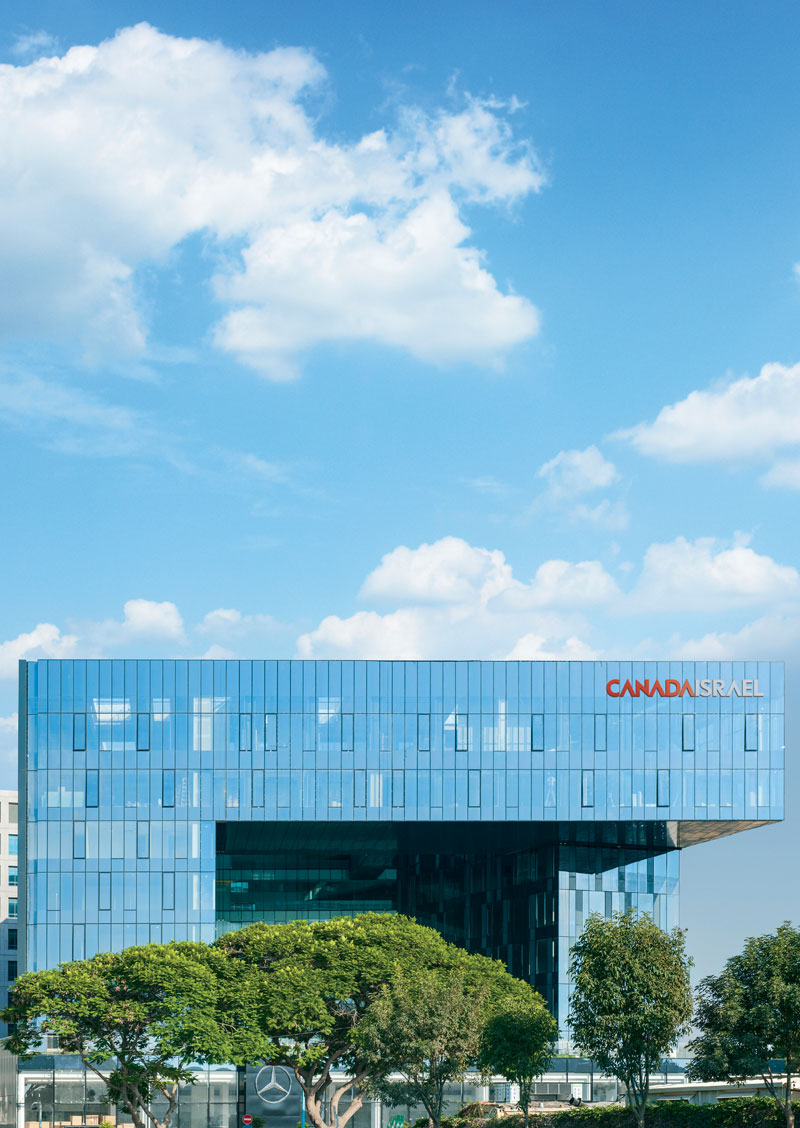 Sea View2, Herzliya Pituach | For illustrative purposes only
PR Photo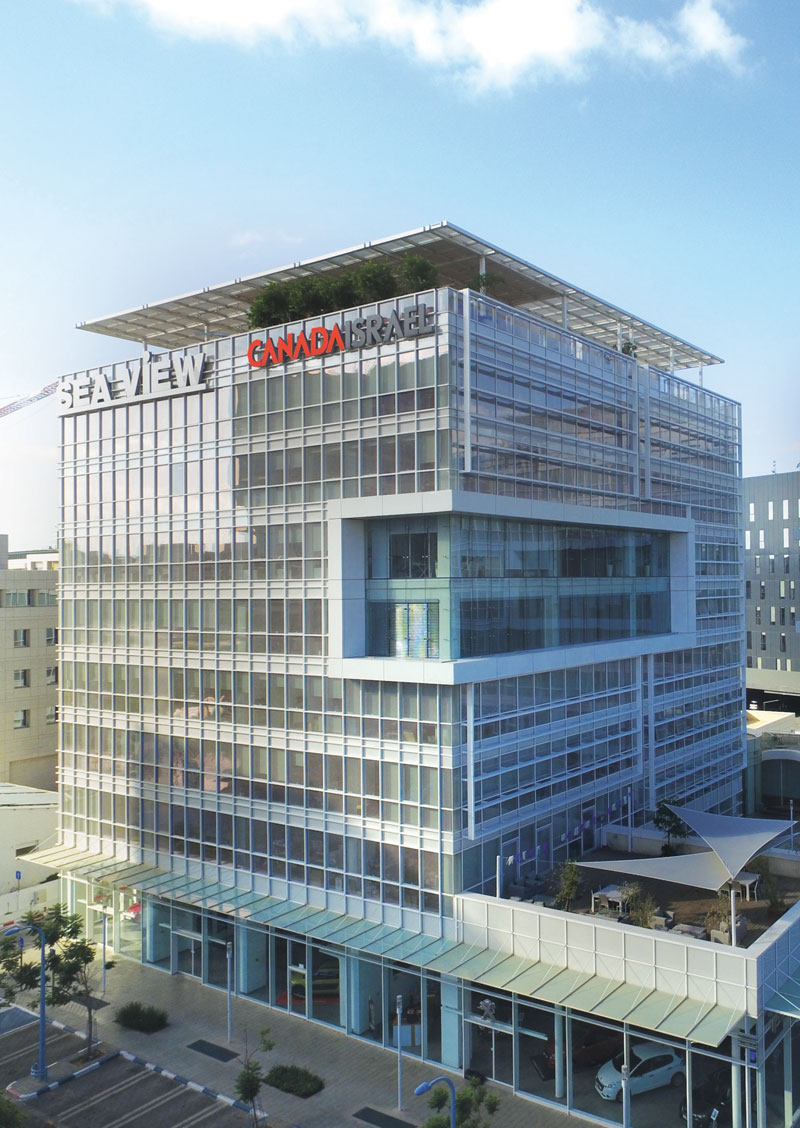 Sea View, Herzliya Pituach | For illustrative purposes only
PR Photo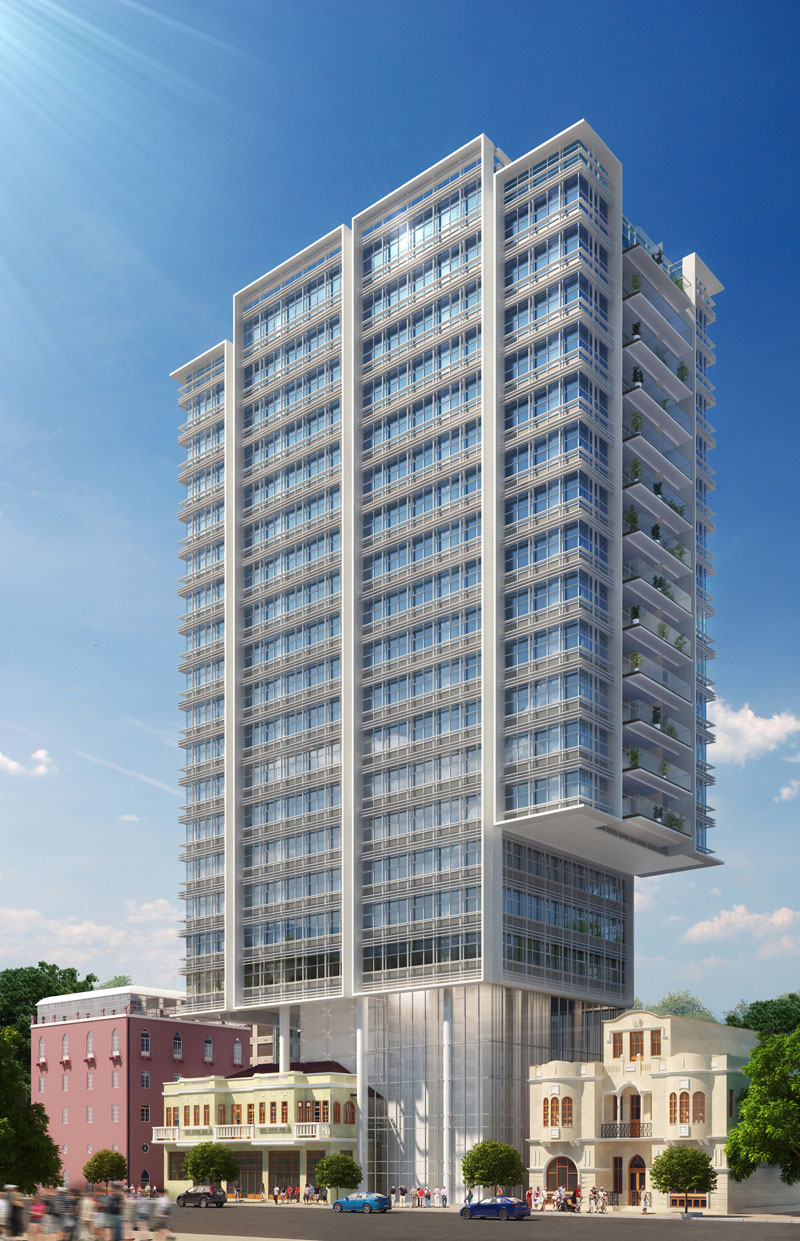 17 Rothschild St., Tel Aviv | For illustrative purposes only
PR Photo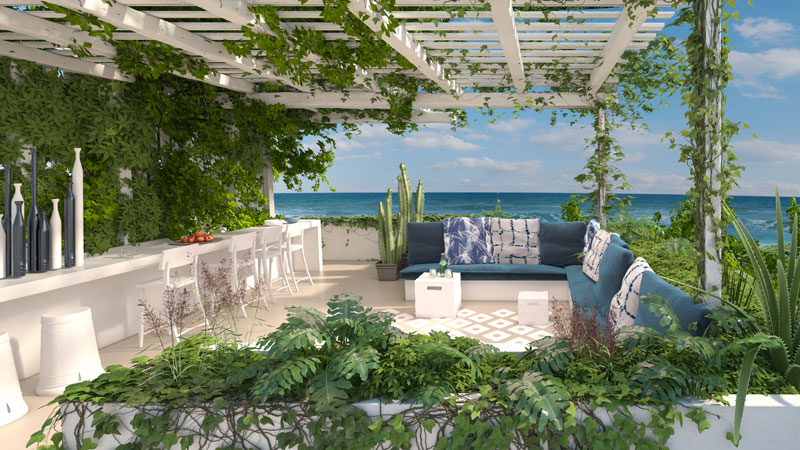 Blue, Atlit Beach | For illustrative purposes only
PR Photo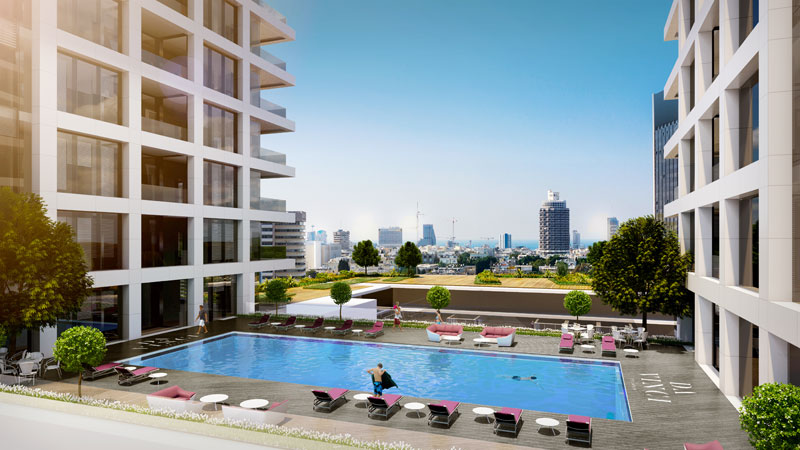 Da Vinci Towers, Tel Aviv | For illustrative purposes only
PR Photo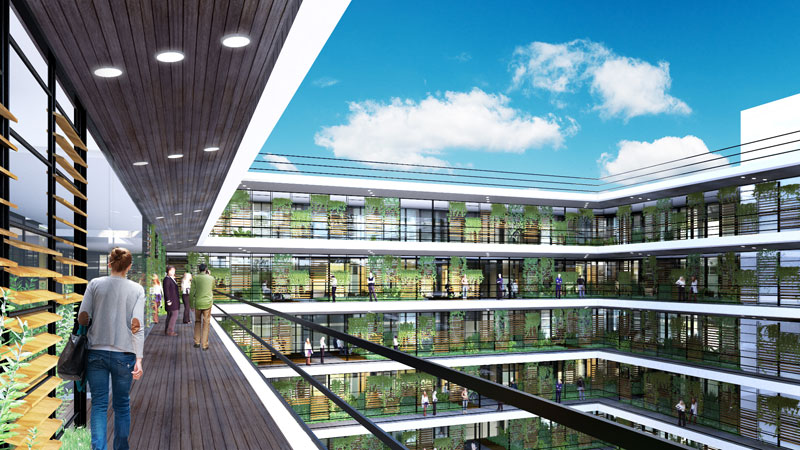 Da Vinci Offices, Tel Aviv | For illustrative purposes only
PR Photo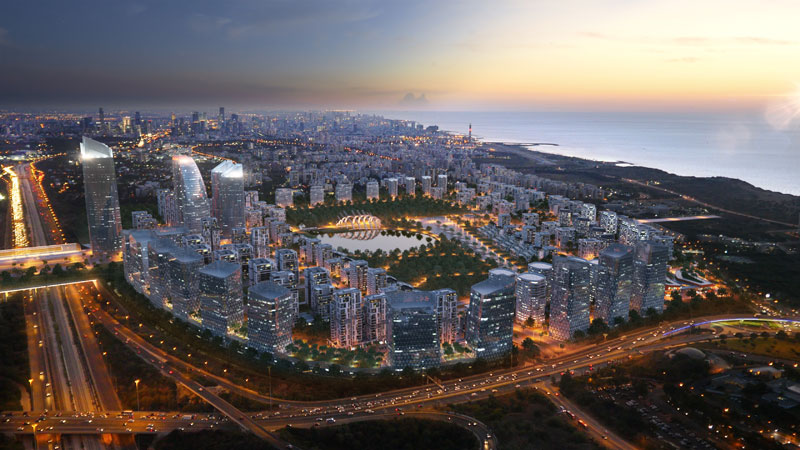 Uptown, Glilot | For illustrative purposes only
PR Photo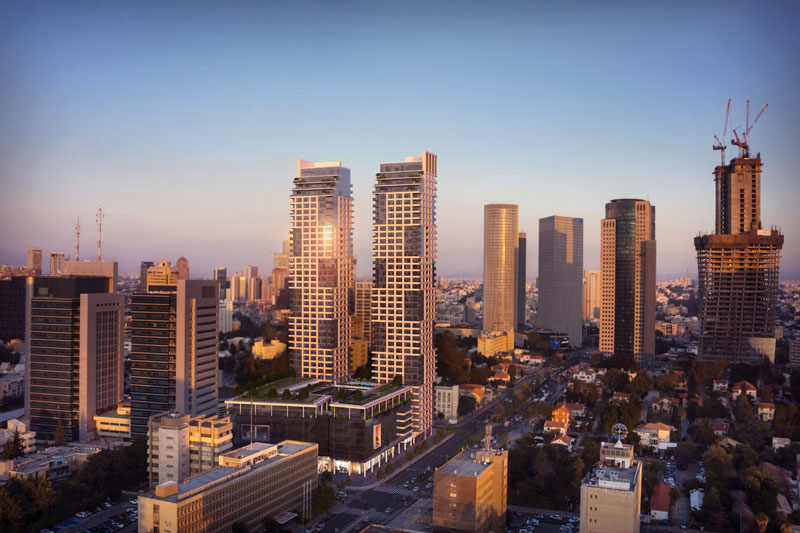 Da Vinci Towers, Tel Aviv | For illustrative purposes only
PR Photo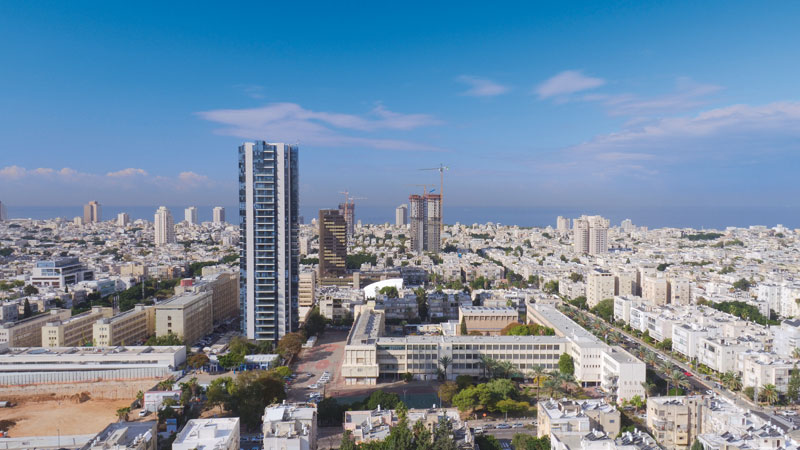 The Gymnasia Tower | For illustrative purposes only
PR Photo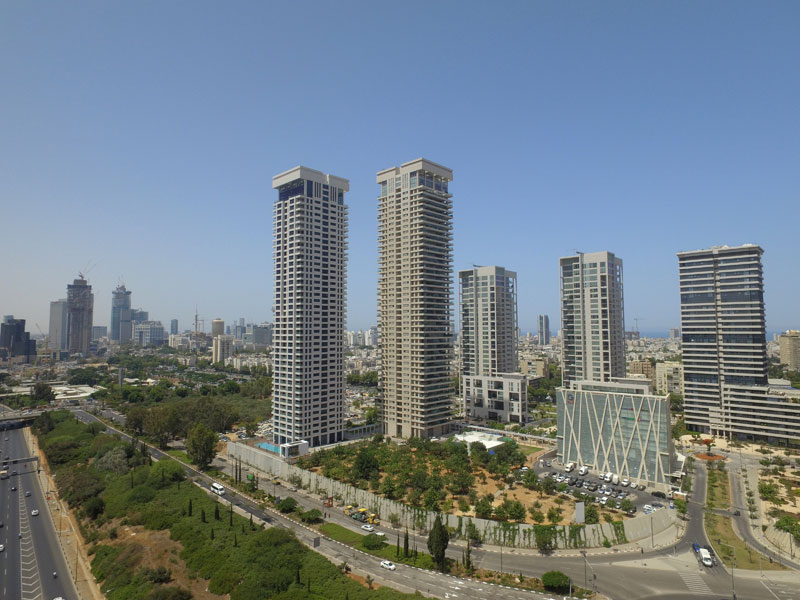 W Towers, Tel Aviv | For illustrative purposes only
PR Photo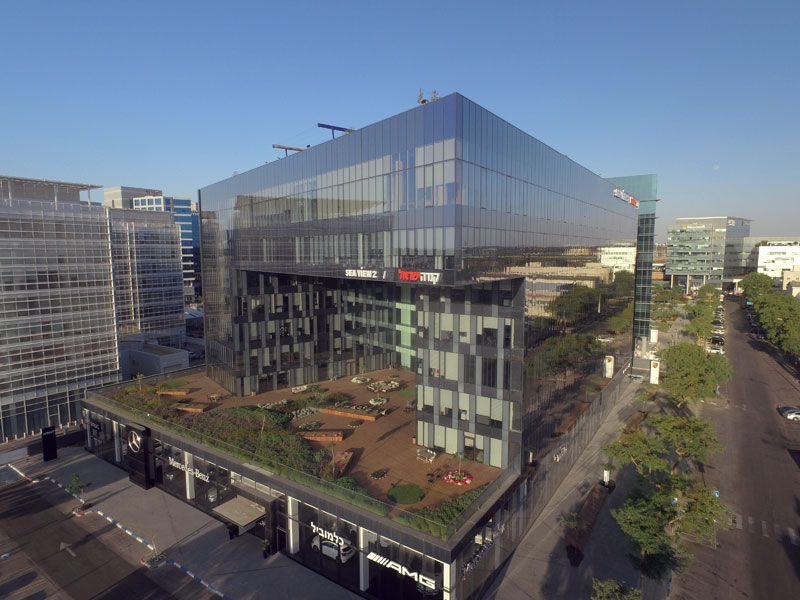 Sea View2, Herzliya Pituach | For illustrative purposes only
PR Photo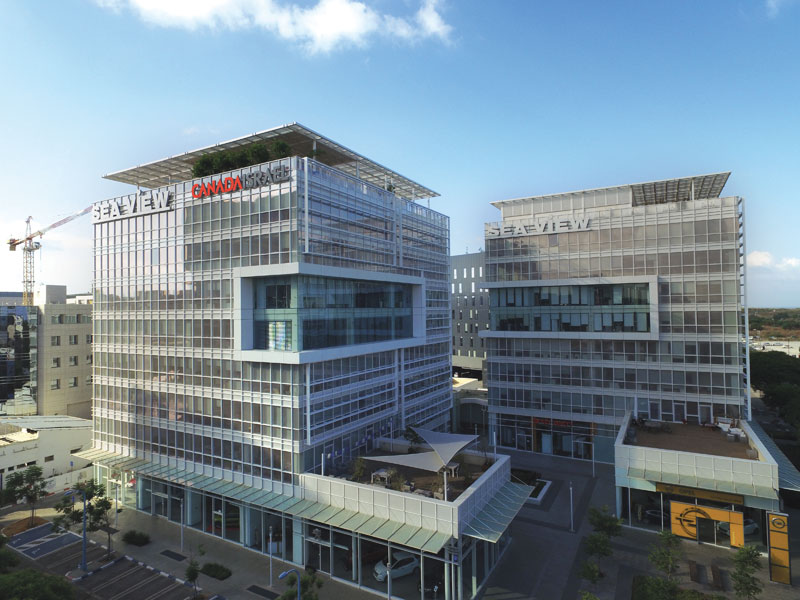 Sea View, Herzliya Pituach | For illustrative purposes only
PR Photo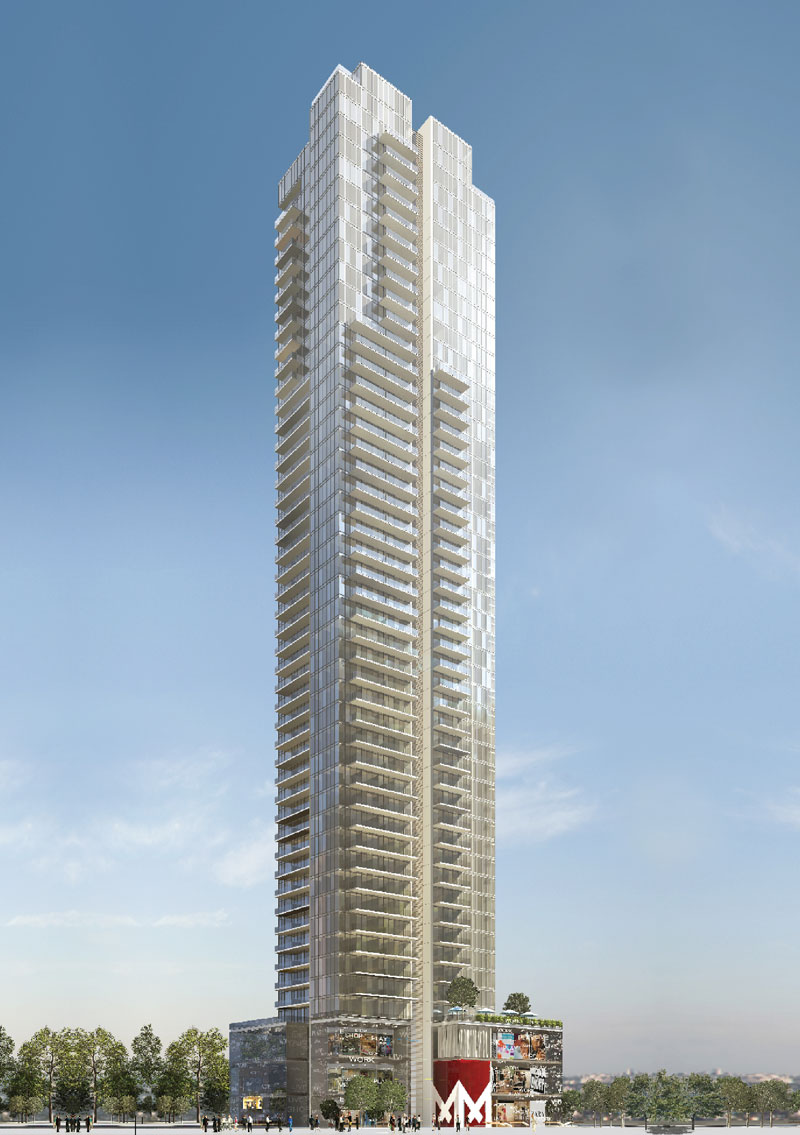 Midtown, Tel-Aviv | For illustrative purposes only
PR Photo
Midtown, Tel-Aviv | For illustrative purposes only
PR Photo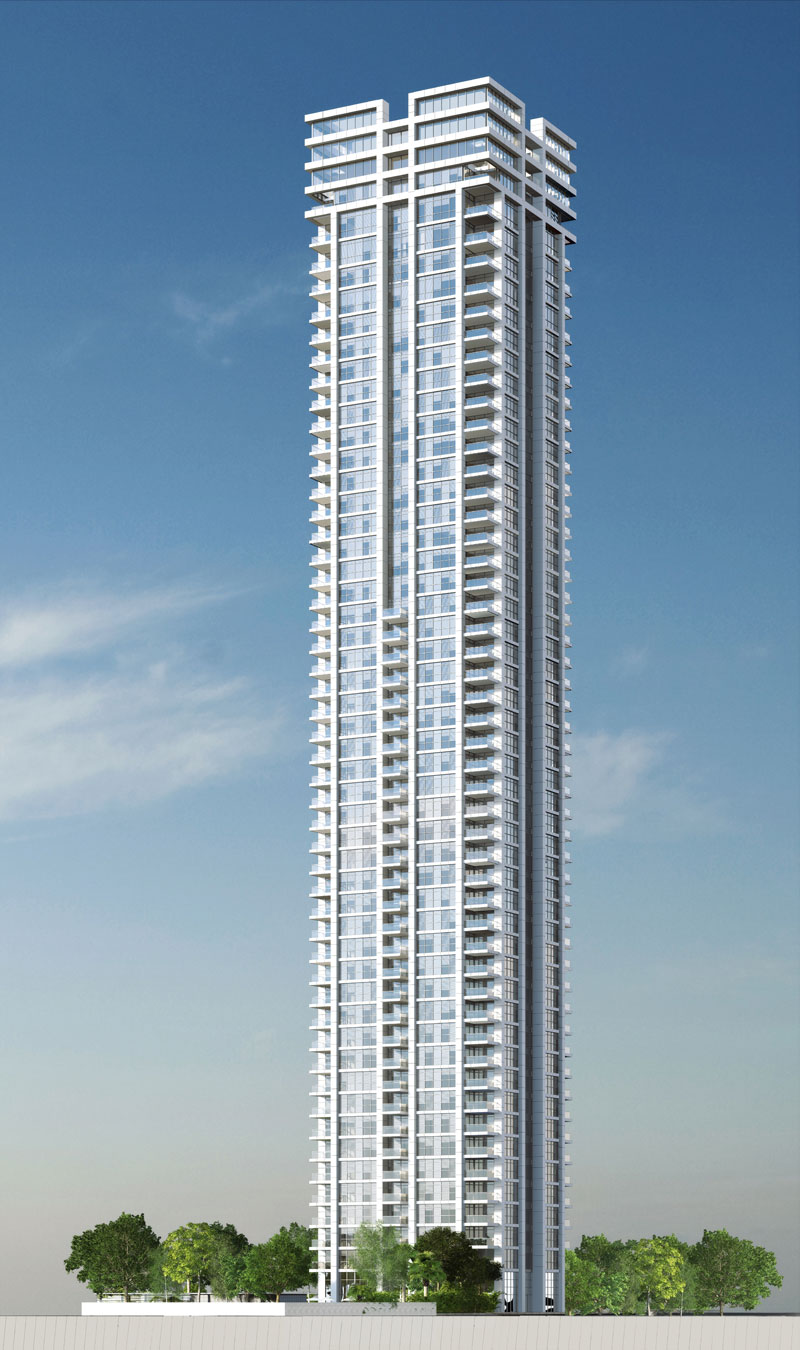 Rom, Tel Aviv | For illustrative purposes only
PR Photo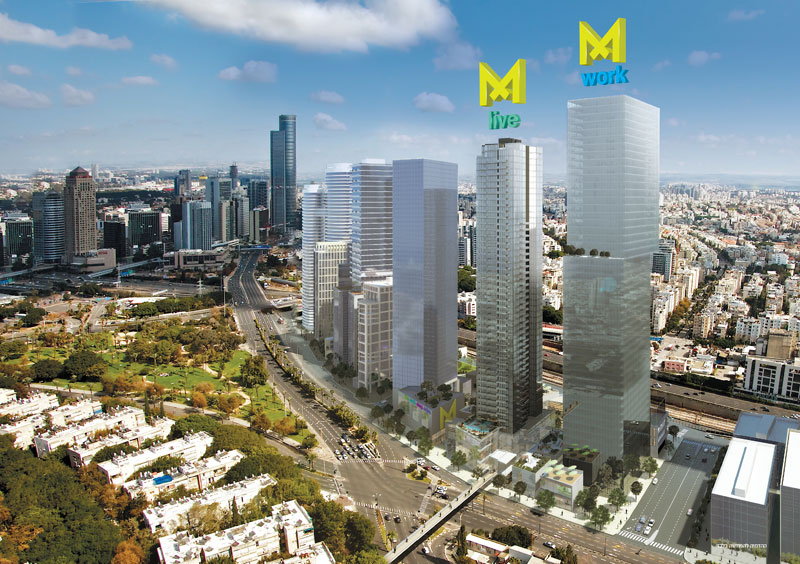 Midtown, Tel-Aviv | For illustrative purposes only
PR Photo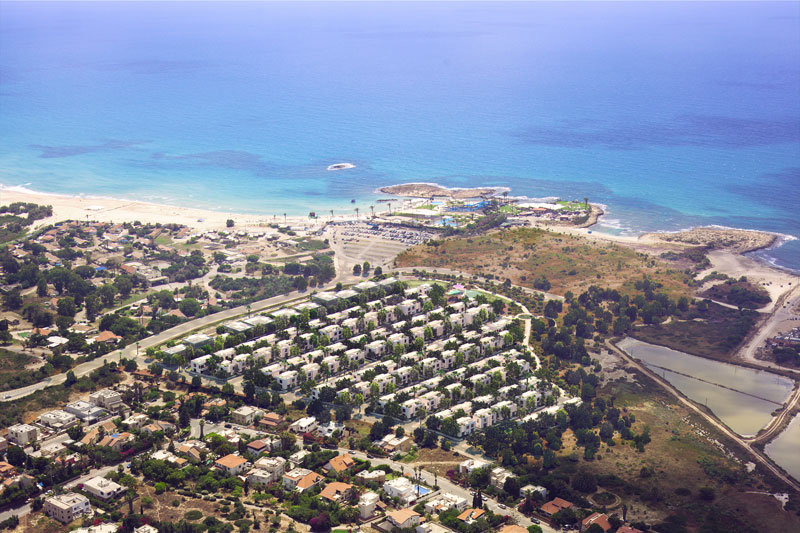 Blue, Atlit Beach | For illustrative purposes only
PR Photo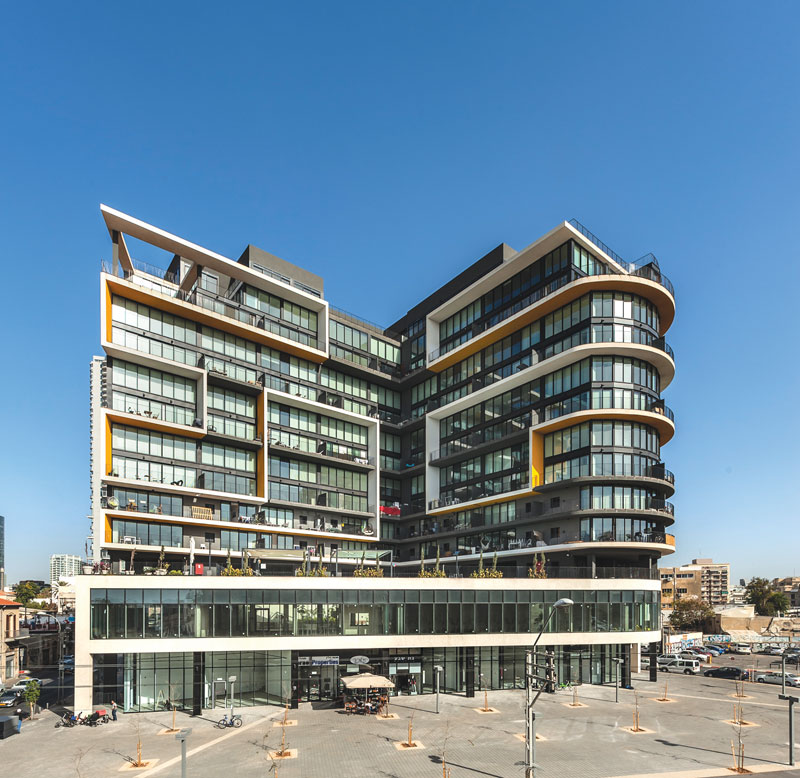 26 Ellifelet St., Tel Aviv | For illustrative purposes only
PR Photo