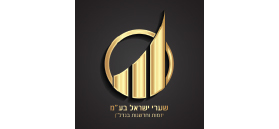 Israel Gates Development Ltd.
Real estate development, urban renewal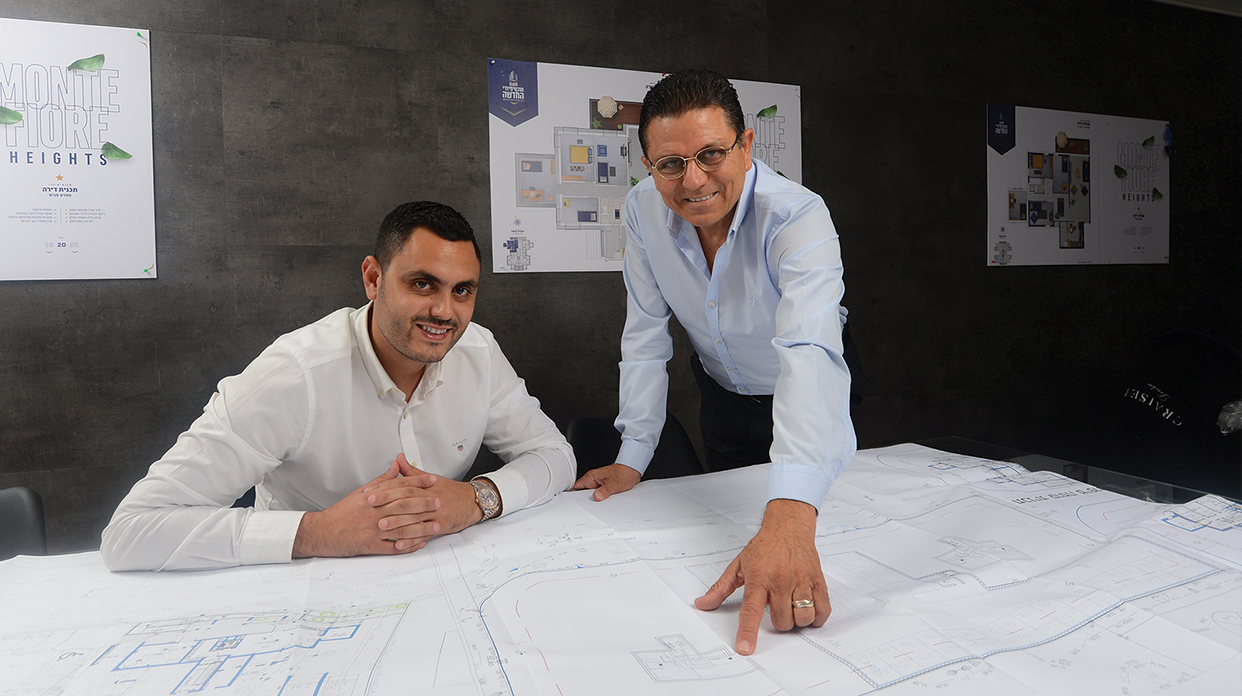 Company's Profile
| | |
| --- | --- |
| Established: | 2007 |
| Line of Business: | Real estate development, urban renewal |
| Address: | 70 HaPalmah St., Ashqelon |
| Phone: | 972-5-25000680 |

Company Executives
Yossi Meloul

Owner & CEO

Israel Gates Development Ltd.

Ron Meloul

Advocate

Israel Gates Development Ltd.

Shoshi Nirel

Real Estate Entrepreneur (of properties in Israel and abroad)

Israel Gates Development Ltd.

View Profile

Shoshi Nirel

About Israel Gates Development Ltd.
Israel Gates is a leading real estate development company that specializes in developing projects nationwide. The company has 40 years of cumulative experience and thousands of residential units currently in planning throughout Israel. The company facilitates projects in every aspect of urban renewal – NOP 38/1, NOP 38/2 and evacuation and construction. The company's projects include comprehensive renewal of buildings and the upgrading of public space and common facilities, all according to the highest levels of planning and construction.
Executive Management
The company is led by its founder & CEO, Yossi Meloul, a developer with dozens of years of experience in real estate development and construction. Yossi's sons work alongside him. Adv. Ron Meloul functions as his right hand. Ron has an LL.B. and an MBA and has been working at the company for the past 12 years, outlining operations from a legal and economic point of view. Tamir Meloul, who holds an LL.B. from Tel Aviv University, enthusiastically joined the activity recently. The combination of Yossi's extensive experience and his sons' multidisciplinary educational background is the secret to the company's power, leading to the many achievements it has been recording for years.
Long-term Experience with Constructing Public Structures and Thousands of Residences
The company relies on the decades of experience of its founder and manager, Yossi Meloul, in real estate development and construction. Yossi leads the company to numerous achievements by materializing significant largescale projects, and formerly served in various administrative positions. Furthermore, Yossi constructed approximately 1,500 residential units in Ashqelon, Gan Yavneh and Qiryat Gat, including schools, Kiden gardens, sports halls and hotels. Yossi has extensive experience, knowledge and understanding of planning and construction laws, and of tenant needs - both existing and new tenants alike.
In-depth Knowledge and Understanding in Construction and Planning Laws
Yossi's experience with construction and planning laws allow the company to identify and locate complexes with the best urban renewal potential. Once a suitable complex is identified, the company joins the project's tenants and facilitates the project for them. The project's development is done according to the highest standards while using the company's vast knowledge and exhausting the maximum rights of the complex's tenants. Throughout the process, the company does not charge a single dime from tenants and bears, at its expense, the significant expenses involved in facilitating the project and executing it to the benefit of all parties.
Innovation, Quality and Social Responsibility
The company believes that urban renewal projects are not ordinary real estate projects, but rather projects of an economic-social nature that improve the quality of life of populations that are unable to do so alone. As part of this belief, the company heavily emphasizes customer service with a true and sincere perspective by which complex tenants are full partners in the process. Given this approach, contact with tenants in the renewing neighborhoods proves itself and turns in practice into a friendly, social relationship that leads the various populations to benefit from a significant improvement in their quality of life. Tenants are provided with assistance and consultation in every aspect and the company gets to execute successful projects that generate significant profits to all parties involved. The company believes that these projects are a great opportunity for investors from around the world to invest according to the values they believe in, while creating significant value for themselves, the state and its citizens who benefit from new structures protected from earthquakes and missiles. In view of the above, the company has representatives in several countries around the world, as well as the firm's international accounting firm, which provides the service to the company's investors worldwide.
Selected Projects
Israel Gates oversees dozens of projects in various stages of development nationwide.
As a leading company in its field, the company works in full cooperation with the leading companies in Israel. Israel Gates organically promotes projects with various authorities, thus creating a healthy, high-quality environment for the tenants of the project, who enjoy a high-quality product that improves their lives and wellbeing. Among the company's selected projects, the company is facilitating a demolition and construction NOP 38/2 project in Bat Yam, NOP 38/1 projects to reinforce and renew hundreds of residential units in Ashqelon among other projects that combine evacuation and construction, NOP 38/1 and evacuation and construction in Ashqelon and Qiryat Gat, amounting to thousands of residential units.
Furthermore, the company's managers and owners have partnerships with several construction companies that hold the highest contractor classification, allowing the company to construct its own projects while providing the various project tenants with ideal solutions.
Development of the Company and Vision for the Future
2020-2021 led the company to groundbreaking development, as it based its position in the Israeli urban renewal market, received regulatory approvals for leading projects, acquired new projects and created cooperation with the leading companies in Israel's real estate field. The company's vision, to lead Israel's urban renewal market, has practically been realized, as the company presented significant growth and blessed financial strength. In the coming years, the company intends to increase its strength in Israel's urban renewal market with thousands of residential units, financial strength and a meticulous business model which provides it with significant advantage vis-à-vis its competition.

Photo Gallery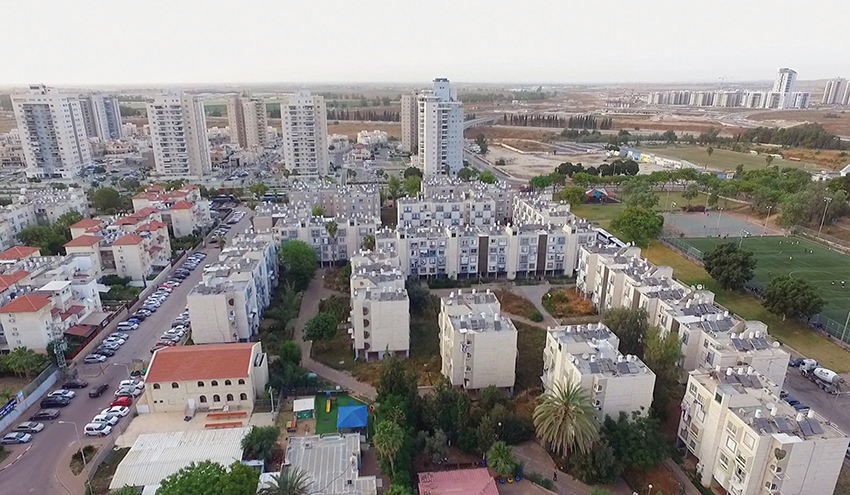 Before - Kiryat Gat
PR Photo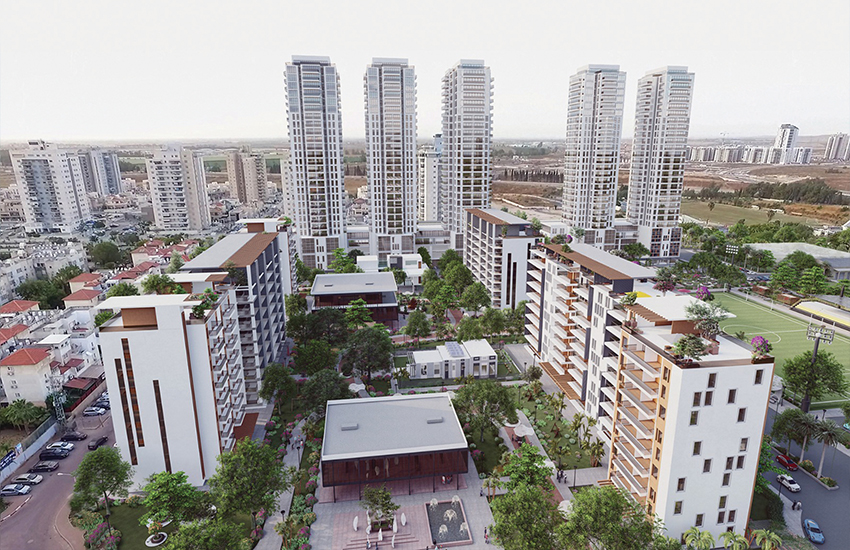 After - Kiryat Gat (Illustration)
PR Photo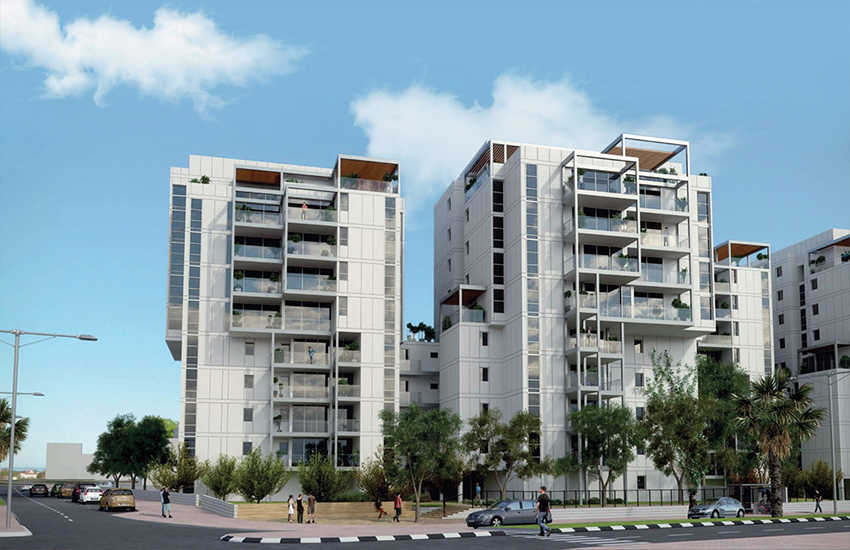 After - 1-7 Shapira St., Ashkelon (Illustration)
PR Photo

Before - 1-7 Shapira St., Ashkelon
PR Photo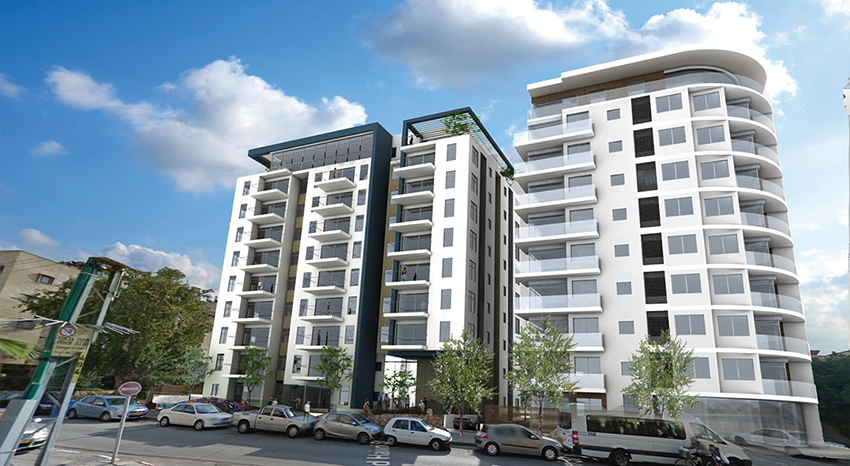 After - HaGdud HaIvry St., Bat Yam (Illustration)
PR Photo
Before - HaGdud HaIvry St., Bat Yam
PR Photo