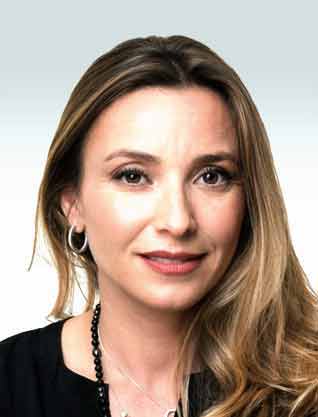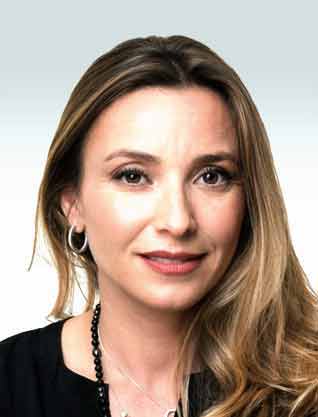 Keren Cohen Blacharski
Founder and Owner
| | |
| --- | --- |
| Year of Birth: | 1977 |
| Email: | keren@kcb.co.il |
| Linkedin: | Click to View |
| Facebook: | Click to View |
| Fields: | Real-estate and urban renewal |
| Position: | Founder and Owner |
| Seniority in position: | 2010 |
| Education: | LL.B. and B.A., Business Administration, from the Interdisciplinary Center in Herzliya. |
Heads the firm and has extensive experience in handling and leading urban renewal, Tama 38 (seismic retrofitting), Tama 38 (demolition), Pinui-Binui and Ibui-Binui transactions, for apartment owners and entrepreneurs who operate in this field.
She is one of Israel's urban renewal pioneers, and has vast experience and unique knowledge in handling projects in this field, from the stage of formulating the idea and creating the necessary common agreement basis between the apartment owners, while providing solutions for individual needs, through the project's feasibility check in the planning authorities and the ongoing support throughout the entire project's lifecycle up to the delivery of the new apartments to their owners. In addition, Keren is experienced in supporting numerous initiators from this field, and managing legal proceedings against "objector residents".
Handling numerous real-estate transactions, including complex sale and purchase transactions; In handling high-density and low density housing projects; In legal handling of yielding properties and real-estate management; in the provision of legal counsel concerning contracts with advisors, contractors and infrastructures; and in ongoing legal support of all stages of real-estate projects.
She regularly lectures in the Israeli Bar Association, the Israeli Construction Center, The Sha'arei Mishpat College, the Fishman Real-estate Center, and in front of bank managements, and she lectures and serves and chairman of urban renewal in the real-estate convention of the Israeli Construction Center.
What recent key move did you lead?
Contracting with large and well-known developers with proven financial strength.
What are the firm's strongest attributes?
As a boutique firm, we are able to provide our clients with an envelope of legal services throughout all of the real-estate transaction's stages, and support them from the transaction initial checks and risk analysis stage up to its completion, from all of the legal aspects.
What should one remember during hardships?
That the whole is greater than the sum of its parts, i.e., even when you are accompanying a project that seems very challenging, both from the residents side and from the entrepreneur side, all of the variables must be taken into account and an attempt to join forces must be made in order to fully reap the project's potential for the benefit of all of the involved parties.