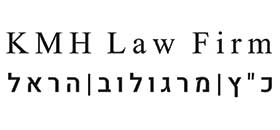 Katz, Margolov, Harel, Law Firm
Criminal law, Military Law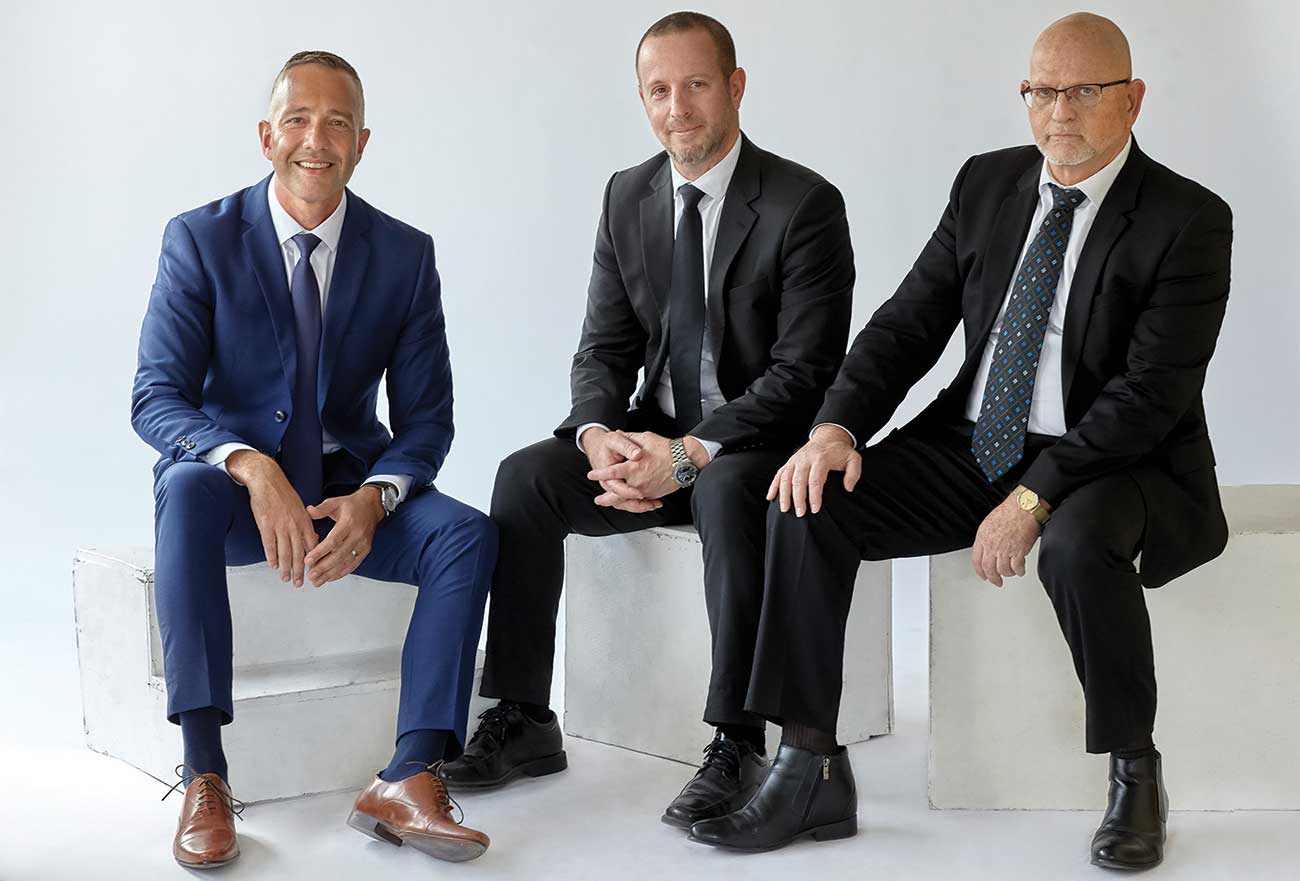 Company's Profile
Established:
2019
Line of Business:
Criminal law, Military Law
Address:
7 Mezada St., 4 B.S.R Tower, Bnei Brak
Adv. Ilan Katz 054-6312410
Adv. Kobi Margolov 054-6565653
Adv. Alon Harel 052-9245483
Phone:
972-3-6839111
Fax:
972-3-9437655

Company Executives
Ilan Ktaz

Partner

Katz, Margolov, Harel, Law Firm

Koby Margolov

Partner

Katz, Margolov, Harel, Law Firm

Alon Harel

Partner

Katz, Margolov, Harel, Law Firm

About Katz, Margolov, Harel, Law Firm
Katz, Margolov, Harel, Law Firm (KMH) is an elite firm in the criminal law, white collar, military and military administrative law practice areas. The firm was founded in 2019 by Adv. Ilan Katz (Colonel (res.)) – former Deputy Military Advocate General, Adv. Kobi Margolov (Major (res.)) – former Deputy Commander of the Investigating Military Police and Adv. Alon Harel (Major (res.)) – former Deputy and Acting Military Advocate of the GOC Southern District. The firm integrates the partners' decades of accumulated experience in criminal and military law and it provides a complete umbrella for any person who is subjected to administrative or criminal proceedings in the military and civil spheres.
Handling Each Case Exclusively
The firm champions the uncompromising fight in each and every case, as if it was the only case the firm accompanies, in order to reach the best results. The firm is completely transparent with its clients and decides which legal path to take in cooperation with them, in accordance with the result they prefer. The firm is constantly growing and currently includes an associate and an intern in addition to its partners. All of the firm's lawyers regularly appear before all of the judiciaries, both military and civil.
Representation in Classified Defense Affairs
The pinnacle of the firm's operations is in the representation of suspects and defendants in highly-secretive defense affairs, and its three partners are amongst the few lawyers who have the highest security clearance and our allowed to handle such cases, the vast majority of which are classified. As a strategic decision, the firm doesn't represent defendants in crimes against the state.
Out-of-the-Box Thinking
The three partners benefit from broad legal knowledge and vast experience in the public service. Adv. Ilan Katz served in senior roles in the public service, including judicial roles, Adv. Kobi Margolov has a background in interrogations and Adv. Alon Harel has combat experience.
This triple synergy provides the firm with creativity and out-of-the-box thinking in each of the cases it handles, with creative solutions that optimize the results for the clients.
Partners
Adv. Ilan Katz, Partner - Adv. Katz in an expert on international, criminal and military law. Over the years, he accumulated vast in-depth experience in these legal fields as legal counselor, prosecutor and defense attorney, and since 2007 he has been practicing as a private criminal and military law attorney. He was admitted to the bar in 1986 and served in senior roles in the IDF and the Military Advocate General Headquarters, with his last role being Deputy Advocate General and he continues his reserves service. He is also the (co)-Chairperson of the IBA's Military and Defense Committee, and former CEO of the IBA and General Counsel of The National Insurance Institute and Presiding Judge of the IBA and Military Judge. Over the years, he represented defendants in numerous notable cases such as the defendants in the "Child Procedure" in Operation Cast Lead, the Marmara Affair and the soldier Elior Azaria. He also handles, in cooperation with his other partners, many criminal cases including white collar cases in the Israel Road Company Affair, The Ministry of Housing and cases under gag orders due to sensitive materials.
Adv. Alon Harel, Partner - Adv. Harel is a jurist with 15 years of experience in managing severe criminal cases in guns and drugs offenses, serious sex offenses, violence, defense, fraud and breach of trust offenses, lethal road accidents and more. Former content expert in Military Advocate General unit on the topic of refugees and practiced humanitarian international law. Over the years, he participated in numerous administrative reviews (shortening military arrests, applying contingent arrangement in military criminal cases and more) which transformed the military law enforcement system. Following many years as a prosecutor and as a defense attorney, he is an expert in negotiating in complex and serious cases, in analyzing interrogation materials and in court argumentation.
Adv. Kobi Margolov - Adv. Margolov was admitted to the bar in 2000 and has been specializing ever since, for 20 years, in criminal law. He represented in serious and complex criminal cases with extensive public interest. During his years as a criminal defense attorney, he got to know most of the judges and practitioners, both prosecutors and defense attorneys, in all of the courts across Israel, and this familiarity carries a lot of weight for the benefit of defendants he represents. Adv. Margolov has the ability to provide an attentive ear and emotional support for his clients in their difficult moments, to strengthen them before pending events and warn them of expected obstacles. Before opening his private practice, he served as a senior defense attorney in the public defense of Tel Aviv and Central District, and he is also a certified mediator.
Notable Cases
Weapon Theft: The firm represents a soldier who is suspected of stealing a weapon and selling it to criminals, while conspiring to steal another weapon.
Negligent Homicide: The firm represents an officer in an elite unit who is accused of negligent homicide in the Hilazon Stream Affair where a fighter from the Paratrooper Brigade was killed.
A Pilot who accused of drug offenses: The firm represents a former IAF pilot who was suspected of drug cultivation and trafficking and was arrested for this for a long time. The firm managed to turn the case from criminal to disciplinary, which means that there would no implications in his life as a civilian.
Sexual Harassment: The firm represented numerous defendants of sexual harassment offenses in the IDF and in many cases managed to change the classification of the offense from criminal to disciplinary and to protect the retirees social and pension rights.
Corruption in a Defense Institute: The firm represents a businessperson who is suspected of bribery, money laundering of tens of millions of Shekels and more in a classified defense-related affair. The case is managed in Unit 442 and the Economic Unit of the State Attorney.
Corruption in Government Agencies and Ministries: Representation of a defendant of corruption in the Israel Roads Company, Representation of a defendant who is accused of receiving millions of Shekels as bribery in the Ministry of Housing.

Company Rankings