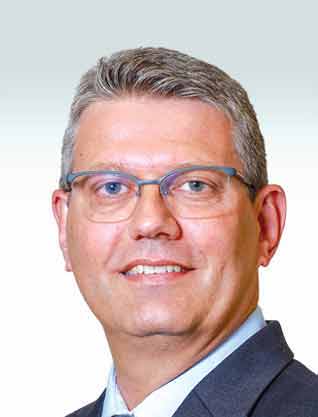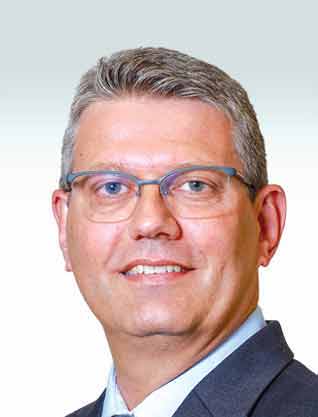 Avi Grudberg
Managing Partner and Head of the firm's Real Estate Division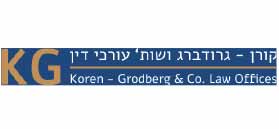 | | |
| --- | --- |
| Year of Birth: | 1967 |
| Email: | [email protected] |
| Position: | Managing Partner and Head of the firm's Real Estate Division |
| Past positions: | Partner |
| Seniority in position: | 26 years as a lawyer. |
| Education: | LL.M., Tel Aviv University (1998); LL.B. (with honors), Tel Aviv University (1993). |
| Member in: | Israeli Bar Association (since 1993). |
| Community Activity: | Legal support for the "Hiburim" voluntary association that provides academic scholarships for Israelis who immigrated from Ethiopia, legal support for the "Golani" Association, pro bono cases. |
| Languages: | Hebrew, English. |
What recent key move did you lead?
Strengthening the firm in its core practice areas and development of new practice areas.
What are the firm's strongest attributes?
Uncompromising professionalism with a broad business perspective and personal service from experienced partners from a deep familiarity with the clients' business and needs, which enables the tailoring of an optimal outline for each transaction, as is right for the client, as well as active and creative involvement throughout all of the stages of legal service provision.
Which of the firm's recent key moves will lead to it becoming stronger over the next few years?
The development of new practice areas of the firm, such as cyber and urban renewal, strengthening our relationships with existing clients and acquiring new ones, the promotion of firm's lawyers to new partners and professional enhancement of the team in order to provide professional, available and effective service.
What are the main challenges facing firm in the next few years?
To preserve and expand the number of clients and emphasize the firm's uniqueness in a dynamically changing environment, which is expressed, inter alia, in more and more mergers between law firms. To maintain the firm's uniqueness in the provision of a personal service and deep familiars with clients' needs, as they may be from time to time, and the provision of a customized creative solution for these needs on the one hand and with a long-term future perspective on the other hand.
What would you recommend an up and coming executive?
Get a clear understanding of the firm's needs, advantage and limitations, and plan its activities accordingly to develop the business considering this understanding, without "shortcuts" and with a forward-facing view. This is the key for handling market changes, preventing failures in advance, and preventing the need for retroactive "fire extinguishment" methods. I recommend each manager to always think about the next transaction and how the firm's strengths may be utilized for clients' needs.
What should one remember during hardships?
The provision of professional legal service is a significant and valuable service for the clients, which can often determine whether a business would succeed or fail. Professionalism and loyalty to your clients, also during hardships, might turn out to be a valuable investment in the future.