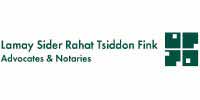 Lamay Sider Rahat Tsiddon Fink
Communications, Media and Technology; The Rural Sector & Cooperative Associations; M&A Transactions; and Litigation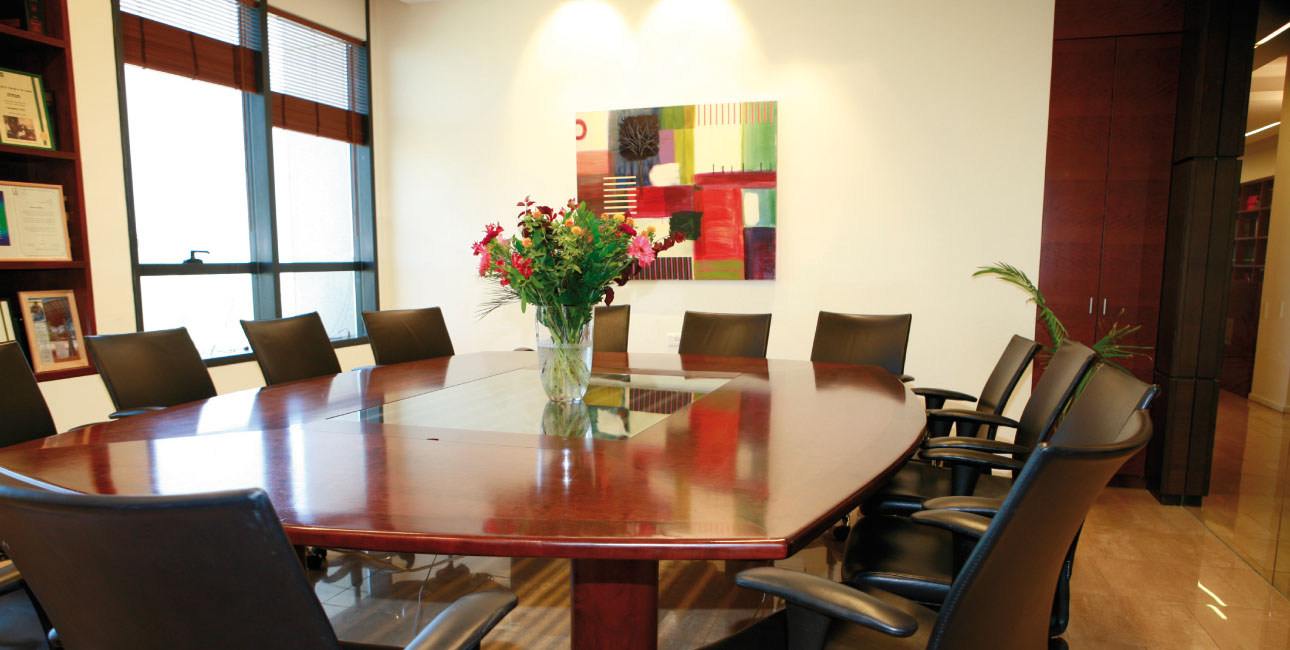 Company's Profile
| | |
| --- | --- |
| Established: | 1986 |
| Line of Business: | Communications, Media and Technology; The Rural Sector & Cooperative Associations; M&A Transactions; and Litigation |
| Address: | 53 Hashalom Road (Vered Tower), Givatayim 5345433 |
| Phone: | 972-3-5733000 |
| Fax: | 972-3-5734000 |

Company Executives
Arie Lamay

Founding Partner

Lamay Sider Rahat Tsiddon Fink

Liad Sider

Founding Partner

Lamay Sider Rahat Tsiddon Fink

Ori Rahat

Founding Partner

Lamay Sider Rahat Tsiddon Fink

Ram Tsiddon

Founding Partner

Lamay Sider Rahat Tsiddon Fink

Itzhak Fink

Founding Partner

Lamay Sider Rahat Tsiddon Fink

Erez Aviv

Partner

Lamay Sider Rahat Tsiddon Fink

Sagi Unger

Partner

Lamay Sider Rahat Tsiddon Fink

Uri Bar-Kama

Partner

Lamay Sider Rahat Tsiddon Fink

About Lamay Sider Rahat Tsiddon Fink
Lamay Sider Rahat Tsiddon Fink, Advocates and Notaries, provides quality prominent legal services rendering its clients with creative comprehensive solutions. The firm maintains rich experience, skills and expertise in the fields of Commercial, Business and Corporate Law, communications & media, M&A, industry, technology, investments, real estate and the rural sector. In the litigation field, the firm was chosen by the Israeli Ministry of Justice to be part of a limited, high-quality group of law firms providing legal services to the State of Israel and representing it in a variety of legal proceedings.
Since its establishment in 1986, Lamay Sider Rahat Tsiddon Fink (formerly Avital, Dromi & Co.) maintains the highest professional standards, alongside personal services for its clients. The firm ensures maximum availability and prompt response, combined with first-class results for our clients.
Areas of Expertise
The firm's leading areas of expertise include Communications & Media, The Rural Sector (Kibbutzim and Cooperative Associations), Commercial and Business Law, Corporate Law, Commercial Transactions, M&A, Technology oriented projects, Litigation, International Activities, Banking, Finance, Intellectual Property, Land and Real Estate, Planning and Construction, Administrative and Constitutional Law and Labor Law.
Communications & Media: The firm's practice in the telecommunications and media sector, led by Adv. Ori Rahat, is regarded as one of the leading practices in Israel. The proficiency and skillfulness of the firm and its reputation in this field have been recognized both nationally and internationally, and the firm is continuously ranked by international reviews amongst the leading practices in Israel.
Since its establishment, the firm has been deeply and intensively involved and influential in shaping the legislation, regulation and policies which govern the communications field. The firm maintains vast experience in working alongside the regulatory authorities, especially the Ministry of Communications and its various departments, the Ministry of Treasury, the Israeli Council for Cable TV and Satellite Broadcasting, as well as other governmental and public authorities.
The team is highly experienced in all relevant regulatory matters pertaining to the variety of aspects of Communications Law, rendering excellent, first-hand familiarity with comparative international Communications Law - in the EC, USA and other foreign markets.
The Rural Sector (Kibbutzim, Moshavim and Cooperative Associations): One of the firm's unique areas of expertise is advising the rural settlement sector (Kibbutzim and cooperative Moshavim), led by Adv. Liad Sider and Adv. Ram Tsiddon. With over 20 years of incomparable experience, the firm is regarded one of the leading practices in Israel in this field.
The firm was a pioneer in providing comprehensive legal services in this field, and over many years, acquired vast experience and remarkable expertise in all aspects relating to the laws of cooperative associations in general and the laws relating to the rural settlement sector in particular.
The firm is involved in establishing cooperative associations, drawing up their articles of association, closely accompanying their activities and providing them with ongoing counsel on a wide range of commercial, corporate and administrative matters, including structural changes in the Kibbutz, representation of the kibbutzim-owned factories in a wide variety of domestic and cross-border commercial transactions and in various financial arrangements, including representation of major Kibbutz corporations regarding regular guidance and transactions, investment, financing, etc.
Technology and Cross-Border Transactions: Adv. Arie Lamay leads the firm's technology practice, both in Israel as well as transactions alongside international companies. The firm has accumulated rich experience in providing comprehensive legal services encompassing the various legal aspects in this field.
The firm maintains a remarkable portfolio and expertise in representing both small and large scale companies in a wide range of complex, cross-border transactions involving a variety of technology-related issues, including research and development (R&D), software licensing agreements, distribution and marketing of software and applications, purchase, supply, installation and deployment of IT and other technological systems, maintenance and support, escrow arrangements, trademark licensing and intellectual property assignments, financing or M&A transaction.
M&A: The firm specializes in mergers, investments and acquisitions transactions in the variety of its fields of expertise (specifically in the fields of technology, communications, media, hi-tech, industry, agriculture and cooperative associations), starting from the due diligence process, structuring the transaction, drafting of all transaction document, leading the negotiations, obtaining all required governmental and regulatory approvals and handling all transaction's closing aspects, while combining and leveraging the deep familiarity and professional knowledge the firm has acquired over the years. In addition, the firm also provides legal services with respect to related issues, such as anti-trust, labor law, intellectual property, etc.
Litigation: Litigation is one of the firm's primary fields, led by Adv. Itzhak Fink. The firm's attorneys provide meticulous outstanding litigation services, which have been rewarded by a list of significant achievements in all areas of litigation and before all legal instances, including the Supreme Court as an Appellate Court and residing as the High Court of Justice. The firm handles a variety of commercial, civil and administrative claims, arbitration proceedings, mediation, class actions, etc. all while insisting on meticulous professional representation. Among others, the firm has been providing legal services in the litigation field to several Government Ministries in Israel for over a decade.

Photo Gallery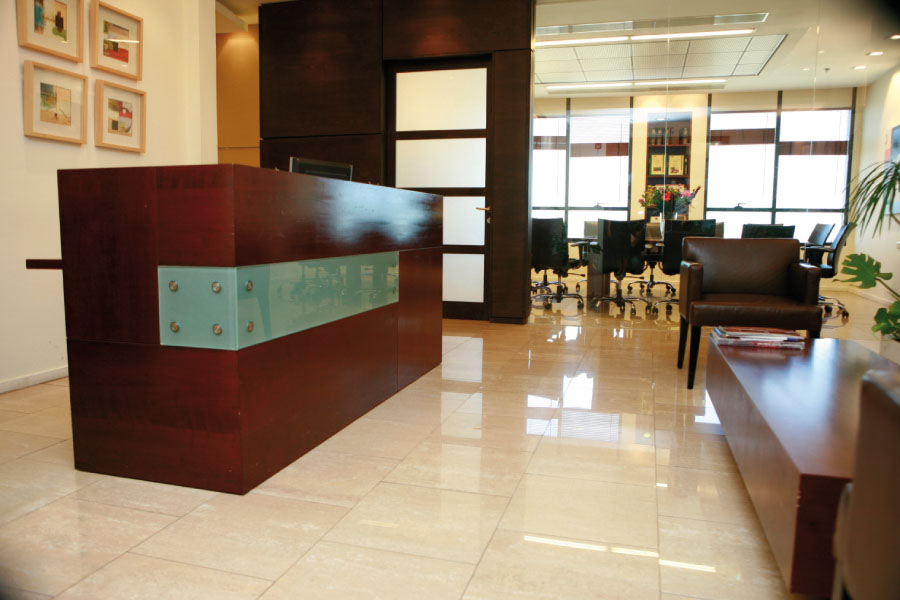 Lamay Sider Rahat Tsiddon Fink