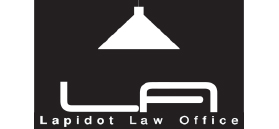 Lapidot Law Office
Local municipalities and government offices, planning and zoning, urban renewal, litigation, civil and administrative department, tenders, labor laws and municipal taxation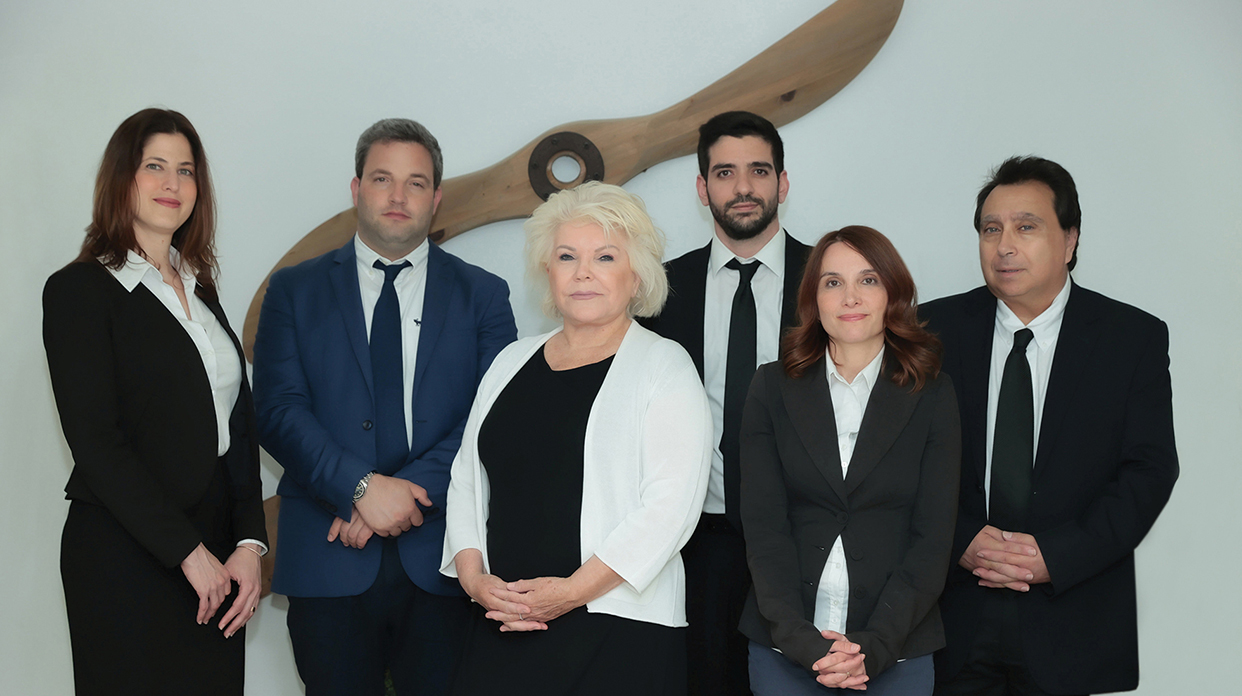 Company's Profile
Established:
2011
Line of Business:
Local municipalities and government offices, planning and zoning, urban renewal, litigation, civil and administrative department, tenders, labor laws and municipal taxation
Address:
Ramat Gan Office: 2 Ben Gurion Rd.
Nazareth Office: 50 Albishara St.
Phone:
972-3-5033005
Fax:
972-3-5033553

Company Executives
Adv. Rina Lapidot

Founder and Owner

Lapidot Law Office

View Profile

Rina Lapidot

Rachel Yankovich Roe

Adv.

Lapidot Law Office

Yossi Amsalem

Adv.

Lapidot Law Office

Orit Bargil Perets

Adv.

Lapidot Law Office

Israel Alter

Adv.

Lapidot Law Office

Roy Kashani

Adv.

Lapidot Law Office

About Lapidot Law Office
Lapidot Law Office is a leading boutique firm which provides first-class legal services to local authorities, government ministries and private entities, in practice areas that include planning and zoning, real estate, urban renewal, litigation, civil and administrative law, public tenders law, labor law in the public, local government, and private segments, torts and municipal taxation, and legislation consulting.
The firm, which is constantly growing, includes 8 lawyers in two branches, located in Tel Aviv and Nazareth.
The firm provides a comprehensive services, including administrative matters; public tenders; labor law (employee rights, personal, executive and collective contracts, trust positions, contractor workers' rights, the Work Constitution, the public service procedures); planning and zoning (betterment charges, representation in permits and betterment appeals, appropriations, depreciation claims); real estate law; urban renewal; municipal corporations; city unions – regional corporations; agreements and contracts; municipal taxation; education and welfare; business licensing; environmental protection; the Freedom of Information Law; Monetary lawsuits; tort claims (property and bodily harm), class actions; administrative petitions, and in many other areas.
The firm's familiarity with the local and public government field assists it in leading and representing the local authorities in thousands of lawsuits, which are filed against them, while the firm's familiarity with the local authorities' responsibilities and conduct assists in achieving its goals and protecting the interests of the local authority and public finances.
Adv. Rina Lapidot, The Firm's Founder
Adv. Lapidot, who has an LL.M. from Bar Ilan University, specializes in mediations and dispute resolution in the community, public and business segments, and has more than 30 years of experience in the public service and local government field, including accompanying local authorities in every aspect of their operations, counseling public and elected officials, accompanying economic companies, municipal corporations and cooperatives. Her practical experience as the CEO of a local authority and her years of work as an independent lawyer and as a legal counselor provide her with a unique perspective, that generates significant advantages for her clients.
Adv. Lapidot has unique expertise in the field of public tenders, local authorities, municipal corporations, litigations and execution – managing merged cases, including administrative and legal collection. Adv. Lapidot serves as an external legal counselor of two local authorities and of a regional planning and zoning committee – "The Baron's Settlements". The firm's team counsels legal departments of local authorities which employ in-house legal counselors, leads civil and administrative litigations and represents in complex high-profile cases before courts of all levels, including the administrative courts, the Supreme Court and Bagatz, in administrative petitions, and it represents a regional planning and zoning committee, which includes 5 local authorities. The firm's unique perspective, which stems from the deep familiarity of Adv. Lapidot with the economic and strategic aspects of local authorities, enables it to find creative solutions for a wide range of issues that burden local authorities. The synergy between the firm's different departments leads to the optimal results for which it is recognized. The firm has an administrative law department, a real estate law department, a planning and zoning department, an urban renewal department, a litigation department, a labor law department, a tort (local authorities) department, a city tax and charges department, and a department that counsels in legal/economic matters, public tenders and the establishment of municipal corporations, cooperatives and associations.
The firm's clientele includes numerous local authorities, including the municipalities of Jerusalem, Beer Sheva, Bat Yam, Arabe, Lod, Kfar Yona, and Nazareth, the Mate Yehuda Regional Council, the local councils of Dalyat El Carmel, Jat and Be'er Ya'akov, The Galil VaAmakim local councils cluster, the Ayalon City Union, the Kiryat Gat Municipality, the "Baron's Settlements" regional planning and zoning committee and numerous other authorities. The firm also provides legal counsel and assistance to companies and clients from the private sector, for example, large security companies on matters of public tenders, including representing them in administrative petitions. The firm's vast experience in drafting all of the public tenders in every local authority level creates unique experience when representing bidding entities in public tender and appeals thereof. The firm also represents Netivei Ayalon in body and property tort claims both as a plaintiff and as a defendant, and private clients in civil lawsuits and labor law matters. The firm provides services to government firms such as the Ministry of Culture and Sports and the Diving Authority.
Unique Experience that Creates a Comprehensive Legal, Managerial and Strategic Perspective
The firm's uniqueness stems from its comprehensive legal, managerial and strategic view. Adv. Lapidot's in-depth familiarity with the conduct of a local authority, including its budget management and organizational structure greatly contributes to the legal counsel from the managerial aspect.
Another material advantage of the firm stems from its experience in establishing corporations such as regional clusters, which provide regional services to several local authorities who cooperate in this corporation. The firm was part of the founding team which accompanied the Ministry of Finance and Ministry of Interior and was entrusted with drafting all of the agreements, the procedures and the regulations that serve as the ground for establishing regional clusters. The familiarity of the firm with local authorities enabled it to assist the ministries in creating this infrastructure and achieving a solution of joint service that streamlines and improves the service to the residents.
Personal Service with Full Availability
Adv. Lapidot's practical experience both in management and in the legal profession provides a perfect envelope to its clients, who benefit from her close involvement in every case, with full availability and a personal relationship. The combination of comprehensive legal services and a boutique firm that offers a personal connection, creates the added value from which the clients benefit. The firm is at the forefront of Israel's law firms, and it provides first-class legal services, with attention to rigorousness, professional excellence and thoroughness.
Integrity, Good Governance and Experience
The firm's team boasts creative thinking, interdisciplinary understanding and excellence. The firm has a reputation of integrity, honesty and maintaining good governance. Adv. Lapidot fights corruption and inappropriate governance practices, day and night. The professionalism, the law, the regulations and the good government practices that dictate the local authorities' conduct are prioritized in the counsel and the support to local authorities, at all costs.

Photo Gallery