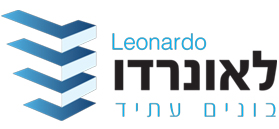 Leonardo – Building a Future
Initiation, Construction, Urban Renewal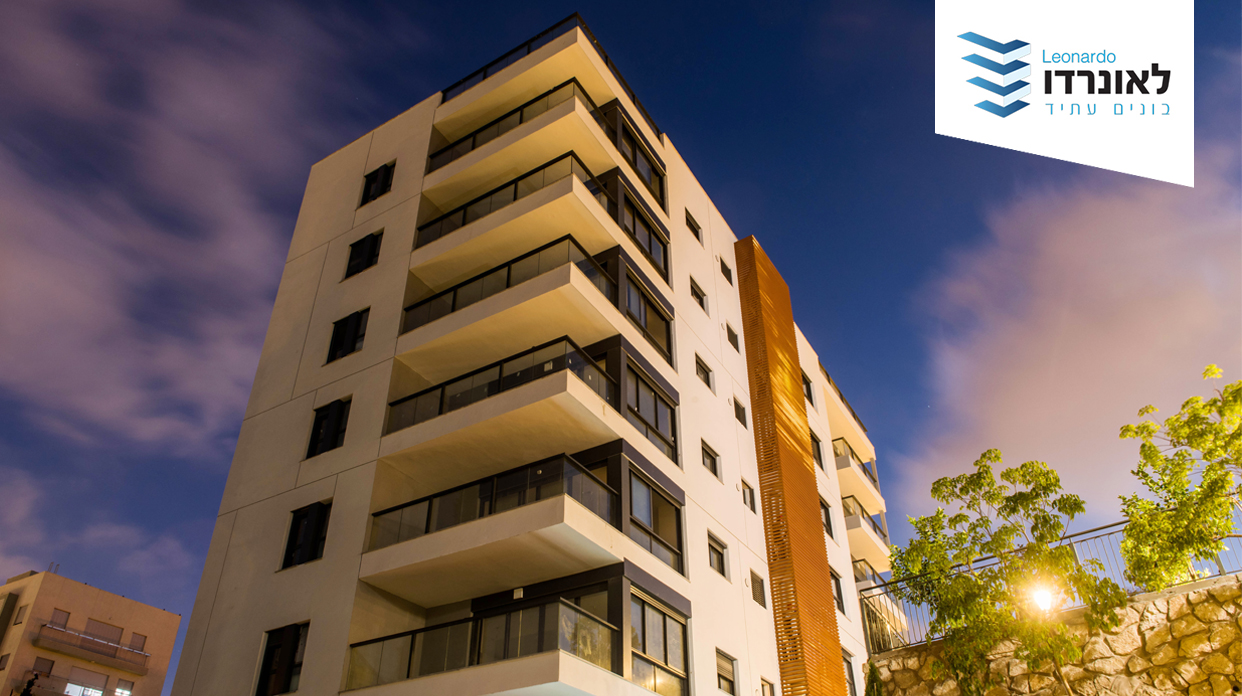 Company's Profile
| | |
| --- | --- |
| Established: | 2006 |
| Line of Business: | Initiation, Construction, Urban Renewal |
| Address: | 8th HaSadna St., Ra'anana |
| Phone: | 972-77-5306100 |
| Fax: | 972-77-5306101 |

Company Executives
Sahaf Cohen

Co-CEO

Leonardo – Building a Future

Yair Mark

Co-CEO

Leonardo – Building a Future

Zeev Mark

Chairman

Leonardo – Building a Future

Moshe (Shika) Cohen

CFO

Leonardo – Building a Future

About Leonardo – Building a Future
Our passion for making structural designs come to life on pages is intergenerational - the nexus where academic education meets impressive architectural construction. Leonardo tenants are provided with assistance and personal service throughout all stages. Our human resources, combined with extensive experience and professional knowledge, enable us to lead the urban renewal sector in Israel.
Is this a Leonardo construction?
Ever seen construction in a crowded street of a busy city and wondered, how is this possible? You must have seen a Leonardo construction. We are proud to stand behind hundreds of impressive and meticulous projects of private, public, commercial and urban renewal construction.
Since 2006, we've been enthusiastic about every construction or renewal of an Israeli home. Our privilege to build spectacular homes also requires us to work according to strict standards. We keep our workers safe anywhere and anytime, and also ensure exceptional construction quality by choosing the most professional contractors.
Dreaming and building Big
Currently, Leonardo constructs large scale projects with hundreds of units being planned and constructed, as a developer and a conract constructor for known and prominent developers, such as Africa Israel, Ashdar, Metropolis Reinforcement & Construction. Our team includes engineers, project managers and foremen who are professional and reputable due to their extensive work in the Israeli construction industry. The financial scope of operations is currently ILS 100 million.
Leonardo on the Map
You can find luxurious Leonardo projects almost anywhere nationwide, but the most innovative and unique construction can mostly be seen in the dense city centers: Tel Aviv, Giv'atayim, Kefar Sava, Herzliya, Ra'anana, and Ramat Gan, where real estate development work is not simple and requires use of technological tools, vast knowledge and experience. Urban renewal is a blessing and one must understand how to execute it without disturbing nearby residents. Our projects are constructed and managed without damages, nuisances or noise by using advanced and smart construction methods.
Carefully Selecting our Projects
Due to our prior succefull projects, we are able to choose the most complex and challenging projects in Israel – ones that will allow actual renewal that will improve the entire city and allow for a modern, pleasant and advanced residential experience.
Whether it is an exclusive Leonardo project or a partnership with various companies – the professionalism and attention to detail are obvious in every step of the way, using construction materials of the highest quality.
Some of our top projects:
4 Geva St., Giv'atayim - construction of a 7-story building with 43 residential units.
42 Rambam St., Ra'anana - construction of an 8-story building with 43 residential units.
24 Etzion St., Ramat Gan - construction of an 9-story building with 30 residential units.
17 Moriah St., Ramat Gan - construction of an 8-story building with 25 residential units.
7 Klauzner St., Ra'anana – demolition of a building with 9 residential units and construction of a new 7-story building with 23 apartments.
35 Igal Alon St., Herzliya - construction of a building with 22 residential units.
31 Gordon St., Giv'atayim - construction of an 8-story building with 22 residential units.
155 Weitzman St., Kefar Sava - construction of an 8-story building with 18 residential units.
5 HaShoshanim St., Herzliya - construction of a building with 15 residential units.
7 KKL St., Giv'atayim - construction of an 8-story building with 8 residential units.
The Leonardo Team
Like any other intergenerational business - the principles, passions and professionalism lead our day-today work. We are driven by our love of construction and believe that we have the opportunity to renew cities and generate real change. Engineer Zeev Mark is the chairman; Sahaf Cohen - Co-CEO; Engineer Yair Mark - Co-CEO and CPA Moshe (Shayke) Cohen - CFO.
Building a Future with You
we deliver 200+ residential units annually, and have developed expertise in assisting tenants along the way. Our experience in personal, warm, dedicated and professional treatment is our trademark. Leonardo pride itself in offering The best client experience, including a tenant changes service division, personalized architect assistance, maintenance division for repairing defects and an apartment delivery division. The complete tenant assistance package enables tenants be come and worry-free through out the process.

Facebook Updates

Photo Gallery
24 Etzion St., Ramat Gan
pr photo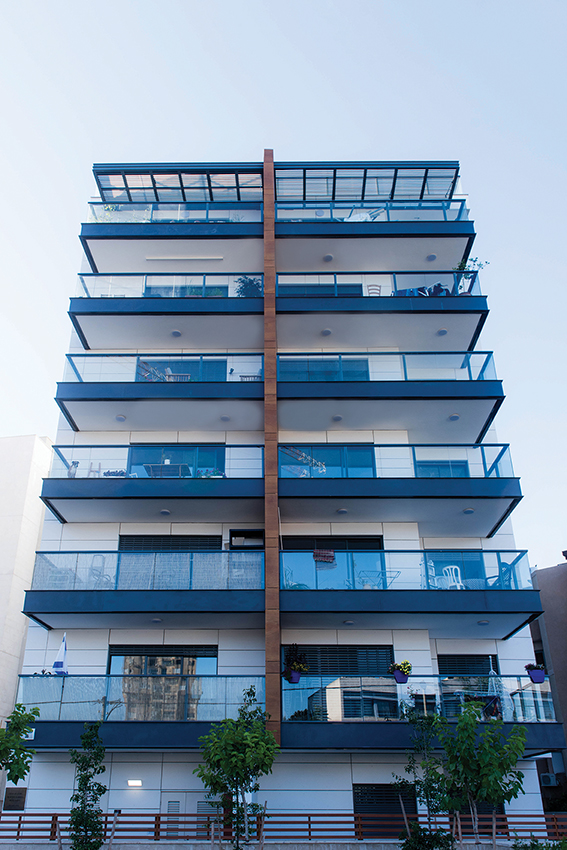 6 HaEshel St., Ramat Gan
pr photo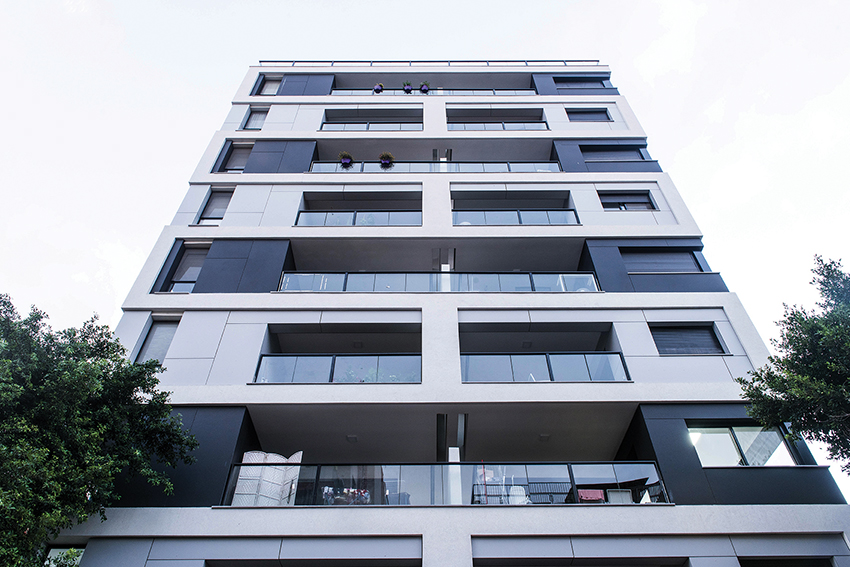 Ha'Eshel 6, Ramat Gan
pr photo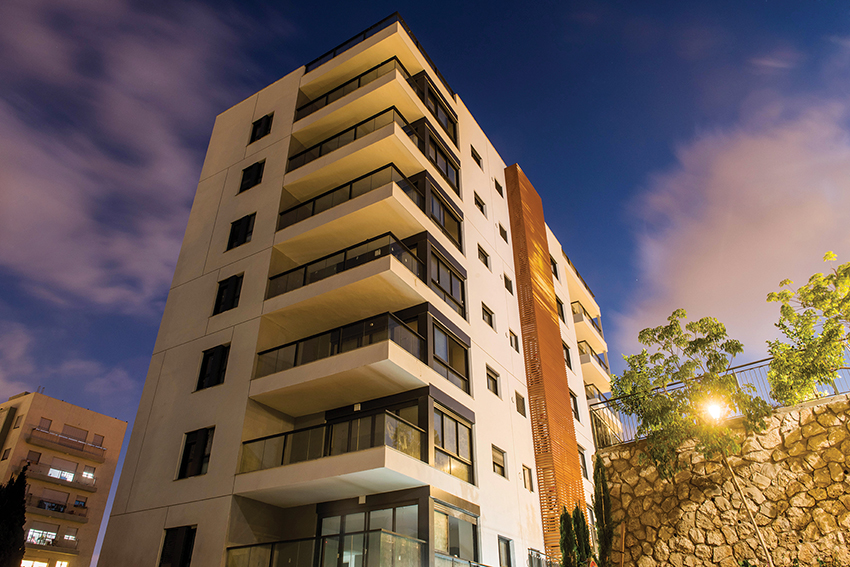 Moriya 17, Ramat Gan
pr photo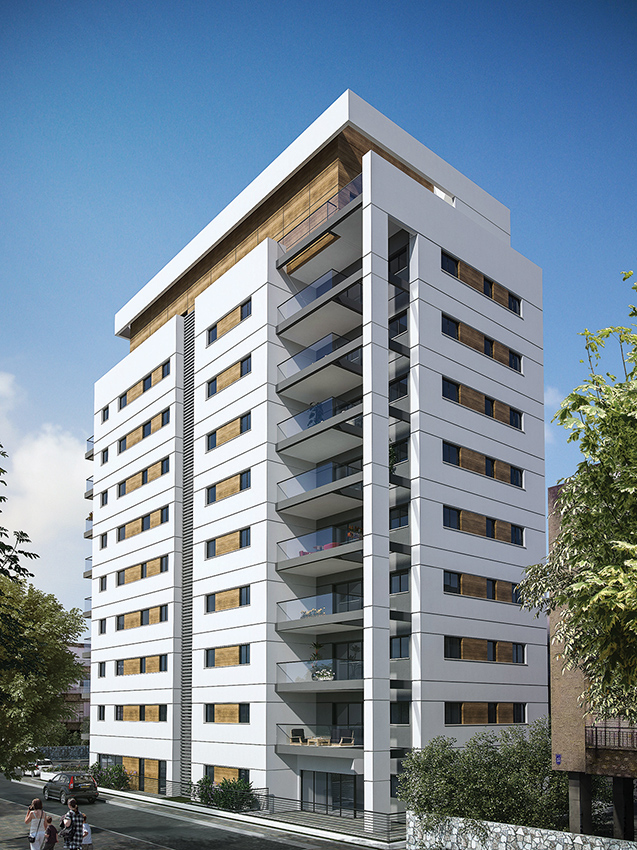 16 Hatzur St., Ramat Gan
pr photo

Company Rankings