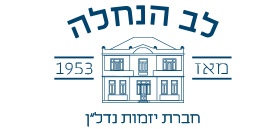 Lev HaNahala Properties Ltd.
Initiation and Construction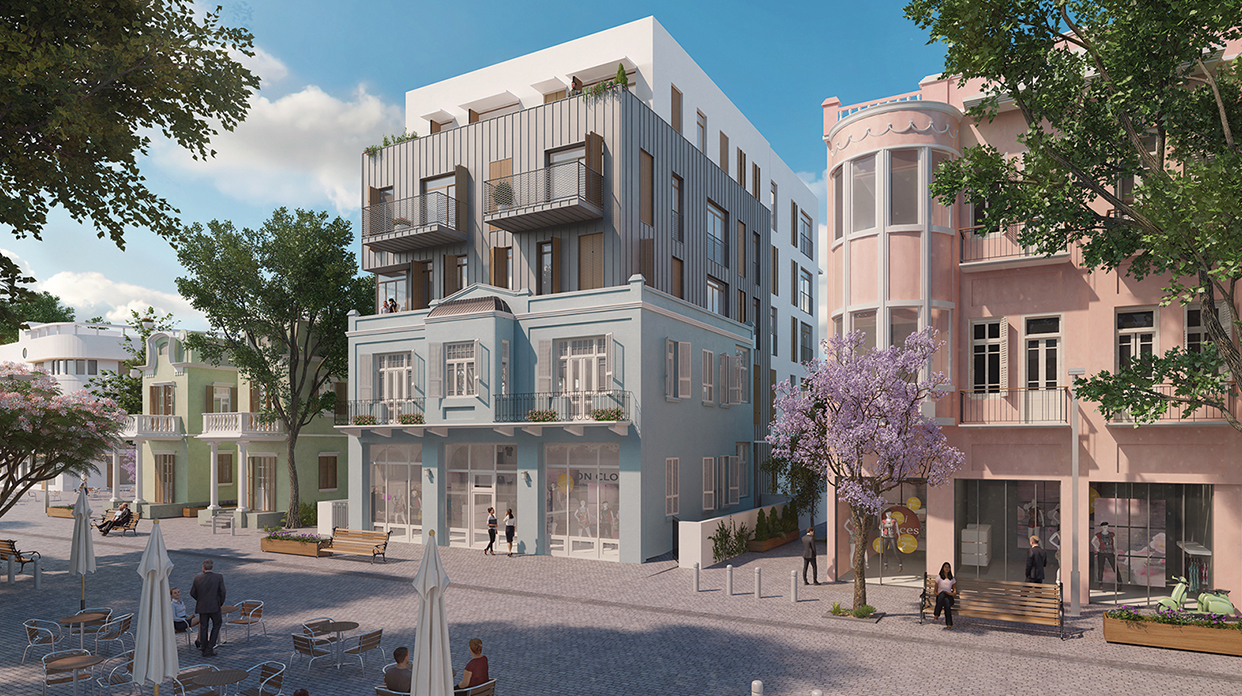 Company's Profile
| | |
| --- | --- |
| Established: | 1953 |
| Line of Business: | Initiation and Construction |
| Address: | 9 Ahad Ha'Am St., Shalom Tower 14th floor, POB 29579, Tel Aviv 6525101 |
| Phone: | 972-3-5192424 |
| Fax: | 972-3-5105510 |

Company Executives
Leading Executives
Eytan Lev Owner and CEO
Shaul Lev Owner
Alon Blonder, CPA Comptroller

About Lev HaNahala Properties Ltd.
Lev HaNahala Ltd. has been a leading initiation, construction and real-estate project financing in Israel for 65 years. The company benefits from longstanding reputation, and is renowned for its professional excellence, reliability and financial strength and resilience, while meticulously maintaining first-class standards of construction, design and finishing.
First-Class Quality
Lev HaNahala's professional, skilled and experienced team strictly and uncompromisingly complies with the schedules from the beginning of construction to its conclusion, and guarantees that its customers would receive a project of the best possible quality.
Lev HaNahala cooperates with Israel's leading professionals, including architects and internal designers, in order to provide its satisfied customers with a meticulously-built product of the highest quality, with maximal attention for each and every detail. The new apartments that the company builds are luxury apartments which are equipped and designed with care and uncompromising quality.
More Than 6 Decades of Professional Excellence in a Family-Owned Company
In the 1950's, Yaakov Lev founded "Yaakov Lev & Sons Ltd.", which specialized in residential construction in Ramat Gan and in the construction of office buildings in Tel Aviv, including the Chamber of Commerce House.
In 1984, Eytan Lev joined the family company. Afterwards, the company was active for many years in financing project contractors.
Currently, Lev HaNahala is focusing on the construction of luxury apartments at the heart of Tel Aviv, with an emphasis on small apartments with high design standards, some of which in architectural conservation buildings.
In 2013, Lev HaNahala started specializing in initiation, inter alia, while acquiring 6 Nahalat Binyamin St. for construction purposes.
In 2015, the company acquired the property on 7 Nahalat Binyamin St., in 2016 it acquired the property on 22 Montefiore St in Tel Aviv.
The 6 Nahalat Binyamin Project
One of Lev HaNahala's prominent projects is the 6 Nahalat Binyamin Project.
This project is a new initiation project which is bank-financed with full guarantees, and offers its residents the perfect combination between the advantages of a new, convenient and well-equipped apartment, at the heart of Tel Aviv, and the special historical atmosphere which characterizes both this street and the neighborhood.
The residential building, which is being built from its foundations, is characterized by a rare synergy between modern planning and buildings with the latest and best technologies, materials and finishing, and the historic location of White Tel Aviv, which was declared as an UNESCO world heritage site in 2003.
The project would include 21 chic and convenient urban apartments, with 2, 3 or 4 rooms each, on areas of 50-100 sq.m. each. In addition, two upscale penthouses would be built on the roof, one of which would also include a private swimming pool. The project's architectural planning was prepared by the renown and award-winning architect Elisha Rubin, who graduated from the Architecture and Town Planning faculty of the Technion, and was responsible for the planning of leading residential complexes in Israel and globally. The highly esteemed architect and designer Irma Ornstein, who specializes in upscale residential projects, is entrusted with the project's internal architecture. The apartments' internal design was entrusted to "The Designers" Lital and Lucy, who specialize in designing detailed luxury apartments, with attention to the finest details.
The Nahalat Binyamin Pedestrian Zone, which is home to a spectacular variety of eclectic architectural pearls, is Tel Aviv's only car-free major street. This, in combination with the excellenct location at the heart of the city, the proximity to the beach and the pedestrian zone's bohemian atmosphere, turn it into a preferable residential location and a desirable investment area, similar to the processes in all of the world's large city centers.
The pedestrian zone is located near the junction of the central streets Alenbi, Sheinkin and King George. The renewing pedestrian zone, which is a mecca for design, history and architecture enthusiasts, is currently becoming one of the city's most in-demand residential complexes. The nearby bubbly and colorful Carmel Market, which recently celebrated 90 years, is currently experiencing a development, restoration and renewal momentum.
The "7 Nahalat Binyamin Project" which was entrusted to the architect Yaniv Fardo, will include 23 apartments.
The "22 Montefiore Project" which was entrusted to the architect Yaniv Fardo, will include 23 apartments.
The "Old Hillel Project" which was entrusted to the architect Yaniv Fardo, will include 23 apartments, 5 stores and a parking lot.

Photo Gallery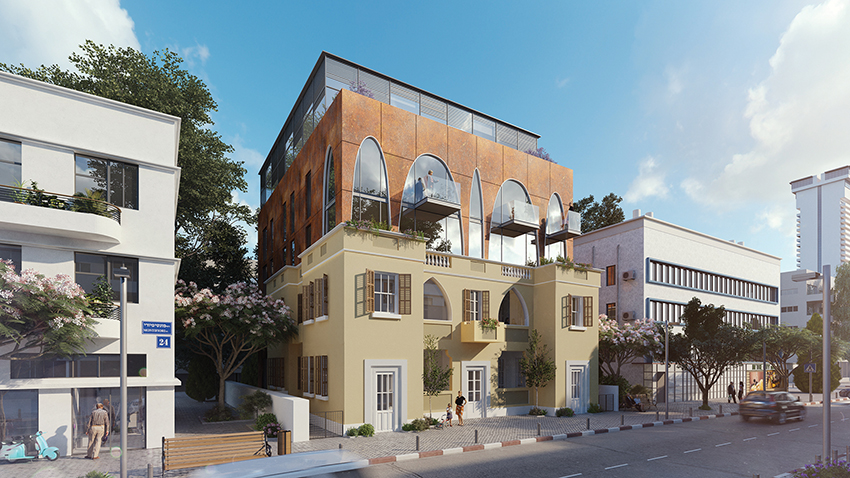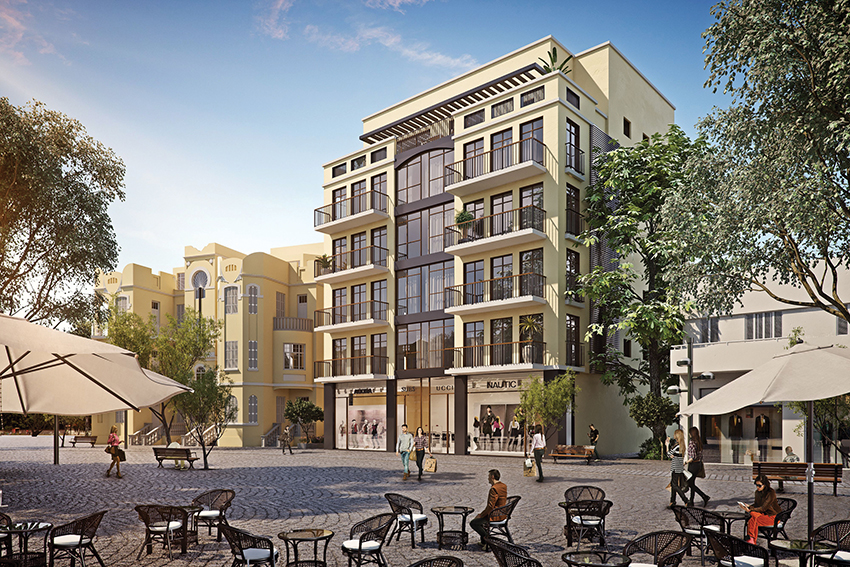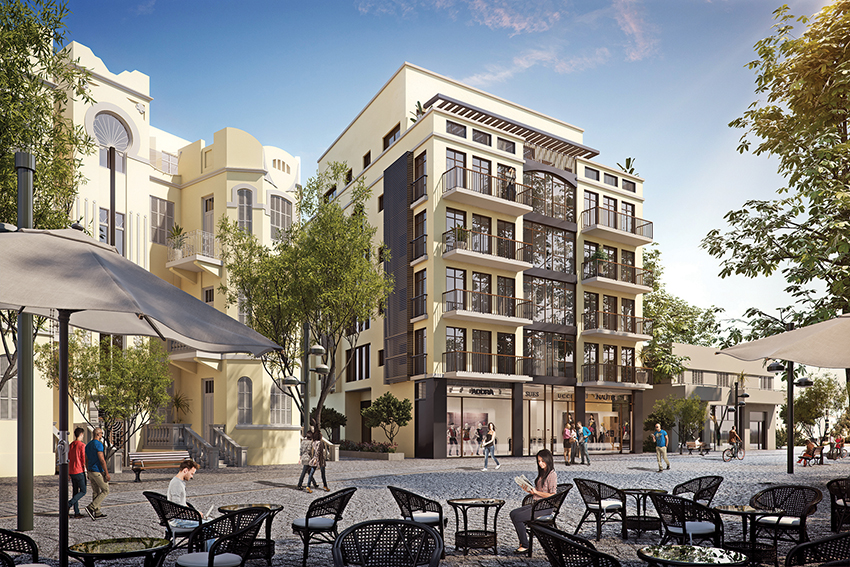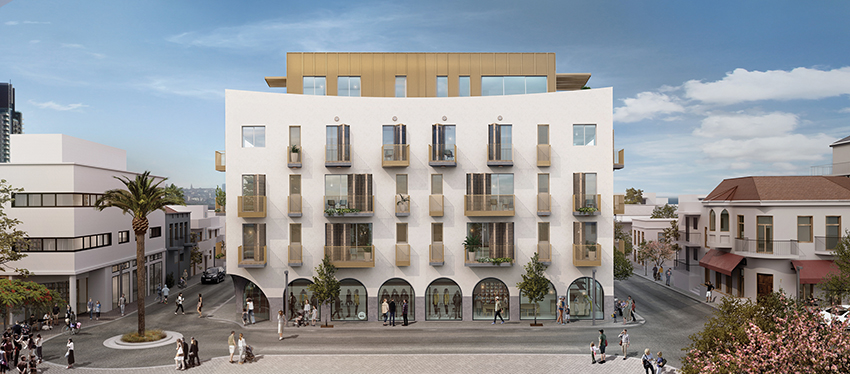 Old Hillel Project
PR Photo