Company's Profile

Facts & Numbers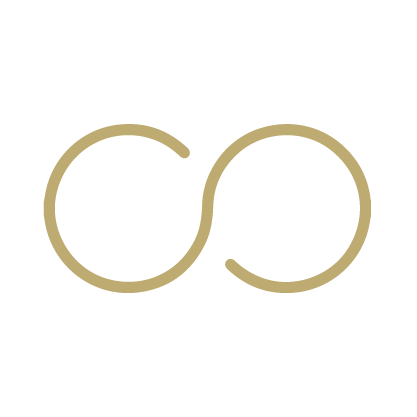 Diverse practice areas
Areas




Company Executives
Dr. Lipa Meir

Founding Partner and Chairman of the Firm

Lipa Meir & Co.

View Profile

Lipa Meir

Zuriel Lavie

Senior Partner

Lipa Meir & Co.

Alon Pomeranc

Managing Partner & Head of Litigation Department

Lipa Meir & Co.

View Profile

Alon Pomeranc

Uzi Mor

Head of Corporate & Commercial Department

Lipa Meir & Co.

View Profile

Uzi Mor

Gary Copelovitz

Head of International Department

Lipa Meir & Co.

Gad Azor

Partner

Lipa Meir & Co.

Erez Dar-Lulu

Partner

Lipa Meir & Co.

Yariv Shalom

Head of Real Estate & Finance Department

Lipa Meir & Co.

Shabtai Michaeli

Head of Labor Department

Lipa Meir & Co.

David Weinstein

Partner

Lipa Meir & Co.

Roy Aiz

Partner

Lipa Meir & Co.

Michal Schwartz

Partner

Lipa Meir & Co.

Shirley Ifrach-Azor

Partner

Lipa Meir & Co.

Dr. Ziv Preis

Co-Head of International Department M&As, Banking and Finance

Lipa Meir & Co.

Ronen Baharav

Co-Head of International Department M&As, Banking and Finance

Lipa Meir & Co.
Addional Partners
Arthur Moher
Dr. Tzipi Iser Itsiq
Gali Opinsky
Danit Rimon
Dr. Yariv Ilan
Admit Cohen-Weinshtok
Meir Elbaum
Tali Lev
Sylvia Gal-Yahav
Asaf Iluz
Shay Tamar
Dr. Guy Carmi
Yossi Mandelbaum
Shimrit Carmy Naamat
Omer Meiri
Karnit Akrish
Yaara Fruend
Isaac Anidjar
Dor Avinery


Of Counsel
Dr. Yehuda Ben Meir
Dr. Irit Mevorach.

About Lipa Meir & Co.
Lipa Meir & Co. specializes in all aspects of commercial-civil law and is consistently ranked by the Israeli and international ranking guides as a leader in Israel in over 20 categories. We provide a comprehensive package of legal services, with emphasis on personal service, as befits a boutique firm, as well as uncompromising creativity and professionalism tailored to the unique needs of each client. As a "one stop shop", we offer our clients an entire spectrum of legal services under a single roof and at the highest quality.
Spanning a wide range of sectors, our diverse roster includes corporations; the largest institutions and organizations in Israel, including banks, insurance companies, financial companies, capital and investment funds; large government and public offices such as the Ministry of Defense, Ministry of Finance and others; multinational corporations; public companies; health corporations; municipalities and local authorities; cooperatives and companies from the kibbutzim sector; real estate companies; communication and technology companies; start-ups; private entrepreneurs and investors, and more. An outstanding reputation in our fields of expertise, we have earned the recognition of IFLR 1000, WTR, Chambers & Partners, Legal 500, BDI and Dun's 100.
Principal Areas of Expertise
Commercial Law: With vast experience in commercial and corporate law, we handle a wide range of transactions, regularly advising Israeli and multinational corporations alike in all types of transactions, including mergers and acquisitions, joint-ventures, etc.
Litigation and Dispute Resolution: We represent clients in all civil and commercial cases, involving class actions, derivative actions, administrative claims, securities, real estate, banking and finance, insurance, tenders, technology and Internet, IP, antitrust law, environmental, libel, privacy, and more. We are also regularly appointed as arbitrators and mediators to resolve a range of disputes.
Real Estate: We advise on all aspects of real estate, including purchase, sale and rental transactions, development and construction projects, urban renewal projects, handling objections in planning committees, etc.
Banking and Finance: We represent banks, financial institutions, lenders, creditors and borrowers in complex financial transactions (including syndication) and financing large-scale projects, as well as in relation to regulatory issues, loan securities and true sale opinions, a particular niche of the firm.
International: The firm counsels on a wide range of multinational transactions, including mergers and acquisitions, and ongoing legal and strategic counsel to multinational corporations (public and private companies) operating in a range of markets in Israel and Israeli companies with worldwide operations.
High-Tech and Intellectual Property: We accompany all types of high-tech companies on their journey from foundation, through all commercialization and culminating in "Exit". This encompasses, among others, the raising of capital and debt; mergers and acquisitions; and prosecution of intellectual property rights.
Labor Law: We represent employers and organizations in relation to both private and collective labor law, advising on all matters related to implementing workplace regulations and organizational processes. We draft collective agreements and conduct negotiations with labor unions, advise on matters of employee rights in cases of bankruptcy, and act for clients in all courts of law (civil and criminal) and in front of the various authorities.
Collectives and Agriculture: With a longstanding and unique expertise in the matters affecting rural settlements, agriculture and cooperatives, we are a go-to firm for collectives and kibbutzim, regional associations, national networks, and others regarding organizational, management-related and business matters.
Creditor Arrangements, Bankruptcy and Insolvency: We are recognized as a leader in advising companies in distress and those facing receiverships, liquidations, stay-of-proceedings, debt restructuring and refinancing, as well as reorganizations and litigation connected with bankruptcy.
Health and Life Sciences Law: We act for health funds, hospitals, supplementary health programs, medical device companies, pharmaceutical companies, professional health and medical organizations. We are involved in drafting and shaping of new laws vis-a-vis the Ministry of Health, etc.
Environment, Cleantech and Clean Energy: A leader in promoting clean energy and environmental technology initiatives, we advise on environmental regulations, legal and administrative proceedings, and handle the environmental aspects of deals involving exposure to environmental hazards.
Tenders: With experience in drafting tenders and procurement processes for public and municipal entities, we also counsel the government and corporations required to conduct tenders and conversely, counsel entities that take part in tenders.
Energy, Infrastructure and Project Financing: We are involved in a wide range of infrastructure and energy projects, including desalination plants and power stations based on gas, wind, solar energy, electricity and more. We are also renowned for our creativity in financing projects, through BOT, BOO and PPP.
IP: We offer a full range of legal services to assist our clients with commercializing their intellectual property, be it copyrights, trademarks or patents. The range of services additionally includes all aspects of intellectual property litigation.
Antitrust: We advise on the enforcement of Israeli antitrust laws, including approving restrictive arrangements, approvals of mergers and the implementation of internal enforcement plans.
Partners
Dr. Lipa Meir, Zuriel Lavie, Alon Pomeranc, Uzi Mor, Gary Copelovitz, Erez Dar Lulu, Yariv Shalom, Ronen Baharav, Dr. Ziv Preis, Eitan Shmueli, Amir Zolty, Shabtai Michaeli, Gad Azor, David Weinstein, Roy Aiz, Michal Schwartz, Shirley Ifrach-Azor. Arthur Moher, Dr. Tzipi Iser Itsiq, Gali Opinsky, Danit Rimon, Dr. Yariv Ilan, Admit Cohen-Weinshtok, Meir Elbaum, Tali Lev, Sylvia Gal-Yahav, Asaf Iluz, Shay Tamar, Dr. Guy Carmi, Yossi Mandelbaum, Shimrit Carmy Naamat, Omer Meiri, Karnit Akrish, Yaara Freund, Isaac Anidjar, Dor Avinery, Gregory Irgo, Ayelet Ram, Reut Beitz.
External Counsel
Eyal Khayat Dr. Yehuda Ben Meir, Dr. Irit Mevorach.

Facebook Updates

Company Rankings

Articles about Lipa Meir & Co.