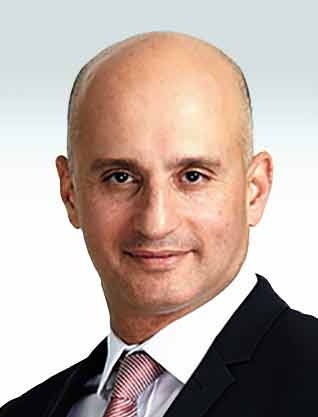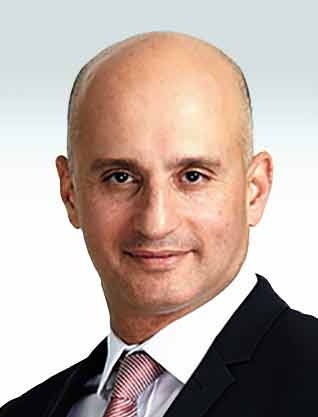 Alon Pomeranc
Managing Partner & Head of Litigation Department
| | |
| --- | --- |
| Year of Birth: | 1967 |
| Email: | [email protected] |
| Fields: | Dispute settlement and civil-commercial litigation including lawsuits and proceedings concerning companies, contracts, class actions, derivative actions, banking, insurance, securities, lands; crisis management; transactions; investments; real-estate. |
| Position: | Managing Partner & Head of Litigation Department |
| Public positions: | Commissioner of the Rothschild Fund; Board of Directors member of the Caesarea Development Company; External Board of Directors member of Ayalim Investment Portfolios Management (of the Infinity-Ayalim Group); Lectures in the Sapir College. |
| Education: | LL.B. and LL.M. (with distinction), Tel Aviv University; Executive M.B.A., Kellogg-Recanati (Northwestern University and Tel Aviv University). |
What recent key move did you lead?
Developing and promoting the firm's litigation department, that handles numerous lawsuits and disputes amounting to NIS hundreds of millions. Developing and promoting department and niches in the firm on the basis of trend and client needs analysis.
What are the firm's strongest attributes?
The human capital; our organizational DNA that is expressed in excellence and professionalism alongside with compassion and modesty; The combination of legal proficiency with business understanding and commitment to the client and its needs.
Which of the firm's recent key moves will lead to it becoming stronger over the next few years?Creating extraordinary professionalism and service patterns; constructing the infrastructure for development and growth in various areas as soon as 2018.
What are the main challenges facing firm in the next few years?
Adapting to an evolving reality and dynamic client needs. A competitive environment.
What would you recommend an up and coming executive?
Remember where you came from and where you're going. Maintain integrity and fairness with employees, clients and opponents. Manage your time closely and wisely. Pay attention to the small details but always see the big picture and focus on what matters most, and not on minutiae.
What should one remember during hardships?
That we are all tested in difficult times; that in these times there are always opportunities to locate and take advantage of; and that what doesn't kill you – makes you stronger.