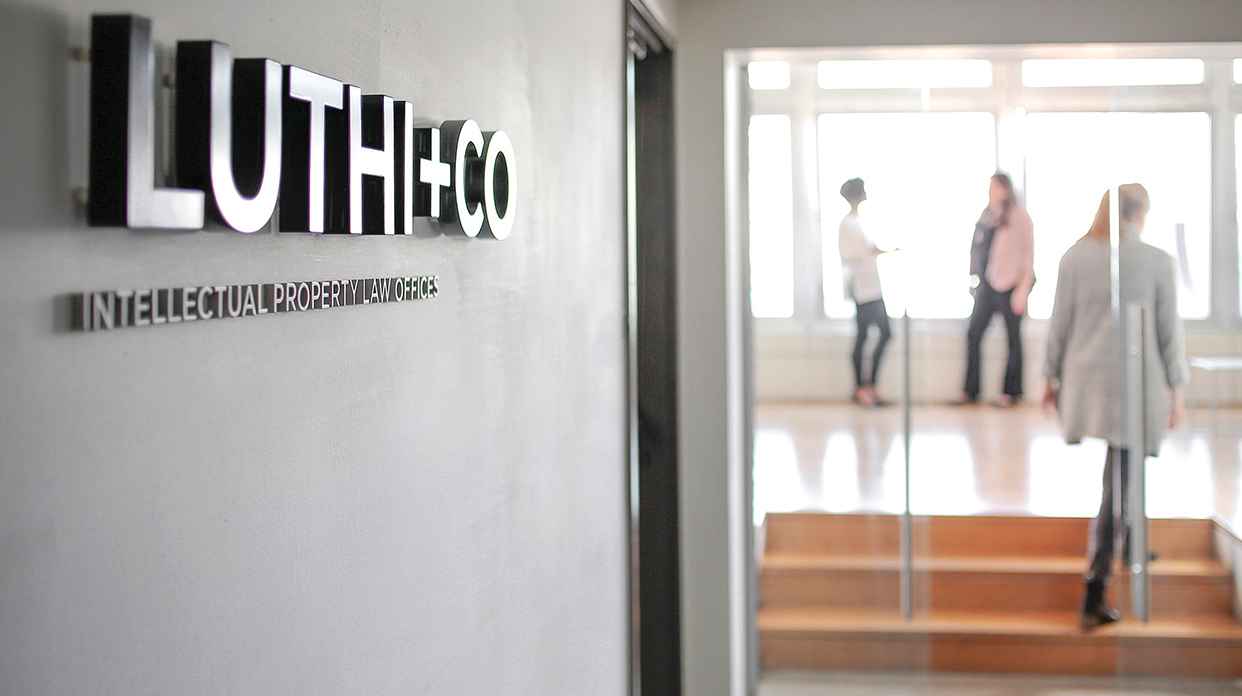 Company's Profile
| | |
| --- | --- |
| Established: | 1986 |
| Line of Business: | Intellectual Property, Litigation |
| Address: | 35 Shaul HaMelech Blvd., America House, Tel Aviv-Jaffa |
| Phone: | 972-3-6952268 |
| Fax: | 972-3-6951120 |

Company Executives
Adv. Richard Luthi

Partner

Luthi and Co

View Profile

Richard Luthi

Adv. Daniel Lerner

Partner

Luthi and Co

View Profile

Daniel Lerner

Adv. Martin Binnes

Partner

Luthi and Co

Adv. Rotem Cohen

Luthi and Co

Adv. Eliran Hadad

Luthi and Co

View Profile

Eliran Hadad
Additional Associates
Adv. Avihay Gilboa
Adv. Motar Peled
Adv. Lin Safadi

About Luthi and Co
Luthi+Co., of the Luthi+Webb Group, is one of Israel's top intellectual property (IP) law firms. The firm, founded in 1986 by Adv. Richard Luthi, specializes in complex IP litigation: patents, trademarks, passing off, industrial design rights, copyrights, trade secrets, etc. The firm is instrumental in helping clients protect their most important assets, such as groundbreaking technologies, novel drugs, international brands, art, designs, and inventions. The firm is consistently ranked in the top tier of Israel and international IP law firm rankings such as Chambers, Legal 500, D&B, and IP-Stars.
Domination in the Israeli Market
The firm's expertise encompasses litigation of all types of Intellectual Property rights, and it is particularly renowned for its patent litigation expertise. As a leading IP firm, Luthi+Co. has been involved in many of Israel's most significant IP cases, patent cases in particular, and it plays an important role in advancing precedent and legislation in the field. The firm is headed by Adv. Richard Luthi, who is considered by many to be Israel's leading patent litigator. In addition to litigation, the firm also handles the registration of trademarks, designs, and plant breeders' rights; provides legal opinions concerning the validity and infringement of IP rights; drafts licensing and joint venture agreements; conducts due diligence and IP rights valuations; manages regulatory proceedings for pharmaceuticals, and much more.
International Reputation
Luthi+Co. is one of the most well-known firms in Israel and it often represents Government entities and leading Israeli companies from every sector of the economy, including the defense industry, high-tech and startups, consumer products, retail, agriculture, and more. The firm's dominance in the Israeli market has built its widespread international reputation. As a result, the firm represents numerous multinational corporations in their Israeli operations, particularly in the pharmaceuticals and high-tech industries.
In addition to the litigation services that the firm provides before the Israeli courts and tribunals, it is often hired to manage litigation and develop strategies for multinational and Israeli entities in other countries.
Establishment of the Luthi+Webb Group
In 2018, a joint venture was formed between Luthi+Co. and the patent attorneys firm of Webb&Co., headed by Dr. Cynthia Webb, who for many years, specializing in patent prosecution. The new Luthi+Webb Group enables its clients to have "one-stop-shop" access to the full range of IP-related services, from patent filing to patent protection or enforcement. The merger turned Luthi+Webb into one of Israel's largest IP groups.
The Firm's Team
Adv. Richard Luthi, Managing Partner, and Founder – Adv. Luthi was born in Switzerland, earned an LL.B. (with honors) from Southampton University in England, and won the Winston Churchill Award for his academic achievements. Over the past 35 years, Adv. Luthi has managed countless IP cases in Israel and abroad and has played a pivotal role in advancing rulings and legislation in this field in Israel. He served as an Adjunct Professor at the University of Haifa, where he taught Patent Law (2010-2012), and at the Hebrew University of Jerusalem, where he taught Advanced Patent Law and Litigation Management (2016-2020). Together with Adv. Christopher Bryce, his longtime partner, wrote the chapter "Protection of Inventions in Medicinal Chemistry" in the renowned book "The Practice of Medicinal Chemistry" which was published in the summer of 2015 and received much praise from both scientists and lawyers.
Adv. Daniel Lerner, Partner – Adv. Lerner holds academic degrees in Law and Physics, and his work as an IP lawyer enabled him to combine his passions for both science and law. Adv. Lerner joined the firm in 1995 and became a partner 17 years ago. His practice covers every aspect of IP law, with a particular emphasis on patent litigation in the fields of pharmaceuticals, high-tech, and defense-related inventions. He serves as the leading attorney in numerous cases, for both local and foreign clients.
Adv. Martin Binnes, Partner – In addition to his legal degrees, Adv. Binnes holds a B. Pharm. degree from Bradford University and a Clinical Pharmacology certificate from Tel Aviv University. Adv. Binnes worked for more than two decades in the pharmaceutical industry, mainly in development and regulatory roles. His expertise enables him to dive in and analyze each case, with an emphasis on complex pharmaceutical cases, and reach a level of understanding and analysis of the case's scientific and technological aspects, of which very few lawyers in Israel are capable.
Adv. Rotem Cohen, Senior Associate – Adv. Cohen is one of the firm's longtime members. She holds an MBA in addition to her law degree and participates in the management of complex patent cases. Adv. Cohen counsels a wide variety of clients, with a focus on high-tech companies, regarding the full spectrum of IP issues, with a particular specialization in service inventions and employer-employee IP disputes.
Adv. Eliran Hadad, Senior Associate – Adv. holds an LL.B. from the University of Haifa and is a member of the Bar in both Israel and the U.S. (California). He specializes in complex IP cases and takes part in managing complex patent cases, as well as counseling a wide variety of clients on various IP matters, with a particular specialization on brand protection, trademark registration, and enforcement of rights. As a member of the California State Bar, he is also able to counsel the firm's clients on U.S. law matters and prosecute trademark registration before the USPTO.
Adv. Avihay Giloba, Associate – Adv. Gilboa holds both an LL.B. (cum laude) and an LL.M.
Adv. Motar Peled, Associate – In addition to his legal degrees, Adv. Peled holds a B. Pharm. Degree, as well as an LL.M. with a specialization in Intellectual Property and Pharmaceuticals from the Hebrew University in Jerusalem.
Adv. Lin Safadi, Associate – Adv. Safadi holds an LL.B. and a B.Sc. Med from the Hebrew University in Jerusalem.
Interns and Administrators
In addition to our attornys, the firm's team is also comprised of interns and administrative staff, all of whom play prominent roles in the firm's operations. The firm believes that each team member is very important, and strives to create a unique familial atmosphere, unlike most Israeli firms. For interns, Luthi is a school for learning IP law, and it is the first step in the career of many outstanding students interested in specializing in IP law and joining a leading firm.
For more information about internships please visit the dedicated website for interns at www.luthi-interns.co.il or scan the QR code:

Company Rankings