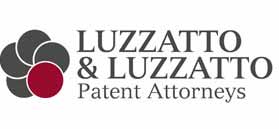 Luzzatto & Luzzatto Patent Attorneys
Intellectual Property Services including Patents, Trademarks and Designs, Litigation

Company's Profile
Established:
1869
Line of Business:
Intellectual Property Services including Patents, Trademarks and Designs, Litigation
Address:
Tel-Aviv Office: 4 Berkowitz St. Museum Tower, 22nd Floor Tel-Aviv 6423806
Omer Office: Omer Industrial Park,
9 HaGat St., Omer 8496500
Phone:
972-73-2262626
Fax:
972-73-2262627

Company Executives
Ph.D. Kfir Luzzatto

Managing Partner

Luzzatto & Luzzatto Patent Attorneys

View Profile

Kfir Luzzatto

Ph.D. Esther Luzzatto

Managing Partner

Luzzatto & Luzzatto Patent Attorneys

View Profile

Esther Luzzatto

Lilach Luzzatto-Shukrun

Partner

Luzzatto & Luzzatto Patent Attorneys

View Profile

Lilach Luzzatto-Shukrun
Additional Partners
Haim Chechik
Prof. Emanuel Manzurola
Thomas Guttmann Ph.D.
Adina Cohen Ph.D.
Boaz Kroytoro

About Luzzatto & Luzzatto Patent Attorneys
Luzzatto & Luzzatto Patent Attorneys is one of the leading patent law firms in Israel and part of The Luzzatto Group. The firm combines uncompromising innovation with a 150 years old tradition, passed on from father to son and daughter for five generations - from Italy to Israel.
L&L combines a unique family tradition with professional expertise in a broad range of sectors at the forefront of breakthrough technologies in life sciences, communications, Internet, high-tech, agrotechnology, nanotechnology, electronics, cybersecurity, food-tech, and more.
L&L provides a wide range of intellectual property (IP) services to clients in Israel's government, public, and business sectors, as well as to foreign multinational corporations and leading companies.
The Luzzatto Group, to which the firm belongs, also provides peripheral services to all group's clients, such as leveraging technologies, commercializing patents and assisting inventors and entrepreneurs in accessing international markets. L&L's extensive network of contacts with colleagues abroad serves the firm's global reach, enabling it to operate globally, both legally and commercially.
Expertise, Generations of Experience, and Service
The combination of expertise, know-how, and generations of experience and service, alongside a deep social involvement in the local community, provide the foundation for the firm's continued growth. L&L blends an in-depth and multi-disciplinary knowledge of scientific and technical developments in Israel and abroad, with exacting standards of service focused on providing clients with added value, drawing on the firm's vast experience in a broad variety of fields and industries. The firm continues to rise to the challenges of today's innovative landscape without forgetting its past. A family tradition based on the values of excellence and professionalism feeds the growth of today's modern, dynamic work environment.
A 150-Year-Old Professional Family History
L&L's presence in IP goes back to 1869 when Riccardo Luzzatto founded The Luzzatto Law Firm in Milan, Italy, specializing in a new and exciting facet of law: intellectual and industrial property.
Dr. Kfir Luzzatto, President of the Luzzatto Group - Kfir is a senior Israeli Patent Attorney and a member of various international intellectual property associations, guest lecturer at academic institutions, author of numerous books and articles in the field of intellectual property, and widely regarded as one of Israel's most esteemed patent attorneys.
Esther (Eti) Luzzatto, Managing Partner - Esther holds a Ph.D. in chemistry. She is responsible for the ongoing management of the firm and spearheads the firm's social activity. Esther is active in several public institutions and involved in multiple social initiatives that support the development of the Negev.
Lilach Luzzatto-Shukron, Partner - Lilach is a partner at L&L, and a fifth-generation in the group. Lilach works in the field of mechanical engineering and helps clients navigate complex engineering projects.
Clients
L&L provides services to a variety of Israeli and international clients, including multinational companies, the world's largest pharma companies, industrial enterprises, including the Israeli defense industry, kibbutz industry, small and medium-sized companies, entrepreneurs, designers, start-ups, technological incubators, academic researchers and academia commercialization companies.
Service Areas
Patents: L&L handles patent registration in Israel and abroad. The firm's services include patentability analyses, patent searches, drafting patent applications, and patent examinations in Israel and foreign offices.
Trademarks: The dynamic L&L trademark department provides advice on obtaining and preserving rights in Israel and abroad. In an increasingly competitive landscape, which sees many new products and companies enter the Israeli market, the firm is regularly involved in cases that impact the commercial future of valuable products.
Designs: L&L's design department handles the comprehensive protection of industrial designs. The firm's team of experienced attorneys draws on its vast experience handling design registration and creating an intellectual property strategy to protect designs in diverse fields, both for private designers and companies. The firm's team regularly keeps up to date on changes in the field and was also the first firm in Israel to submit an application under the Hague Agreement, which Israel joined in the past year.
IP Litigation: L&L is also active in litigation proceedings before the Israeli Registrar of Patents and the Israeli courts concerning patents, trademarks, and designs, both in Israel and abroad. When desirable, the firm's team works together with the Luzzatto Law Firms of the Luzzatto Group. The extensive technical and scientific knowledge of the professional team of the firm is one that enables the management of complex technology-oriented litigation cases.
Other services: L&L engages in all aspects of intellectual property, including due diligence, freedom to operate analyses, opinions, licensing and commercialization of intellectual property rights, and instructing overseas associate - all done with a forward-looking intellectual property strategy from day one.
Specializations
Luzzatto & Luzzatto specialize in all fields of technology, including high-tech, heavy industry, life sciences, and medicine (biotechnology, pharmaceutical chemistry, molecular biology, medical equipment and products), electronics and software, telecommunications, IT, environment, agrotech, energy, food-tech, and cyber. The firm serves some of the world's largest pharmaceutical and biopharma corporations and has acquired vast experience working at the heart of the Start-Up Nation in a wide variety of high-tech fields.
Social Responsibility
Social involvement is one of the main pillars of the firm's and The Luzzatto Group's activity, and its social commitment is reflected in the establishment of its head office in the Omer Technological Park (alongside the Tel Aviv office), out of a Zionist vision that attributes strategic importance to the development of the Negev. The firm is involved in dozens of community and social projects in education, sports, science, and culture, as well as initiatives for the economically disadvantaged, empowerment of women, support for children and youth, sports teams, and more.

Photo Gallery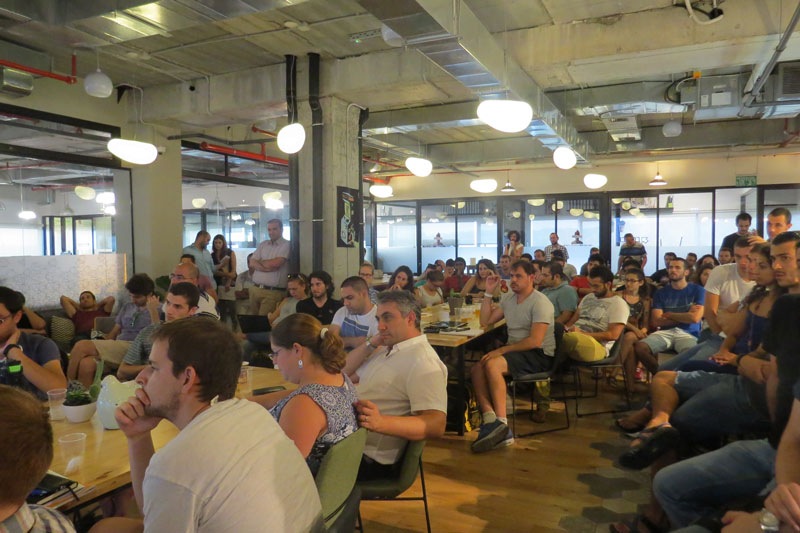 Luzzatto & Luzzatto Patent Attorneys | PIC 1
PR Photo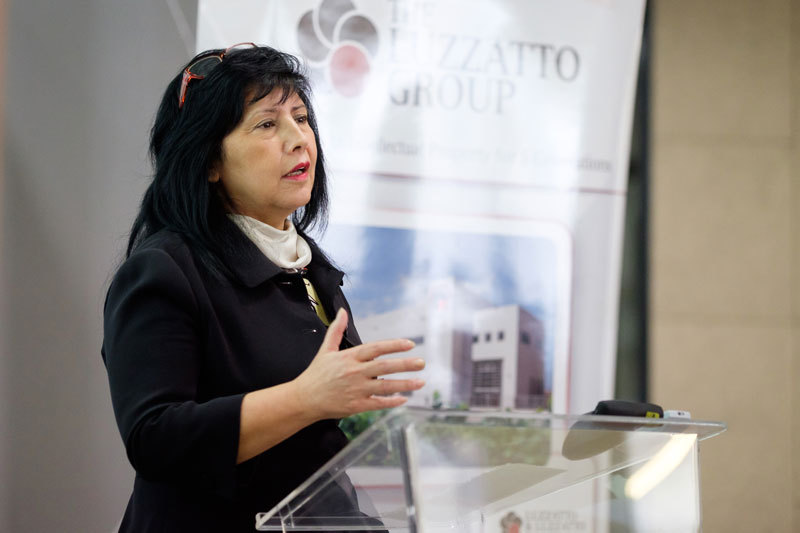 Luzzatto & Luzzatto Patent Attorneys | PIC 2
PR Photo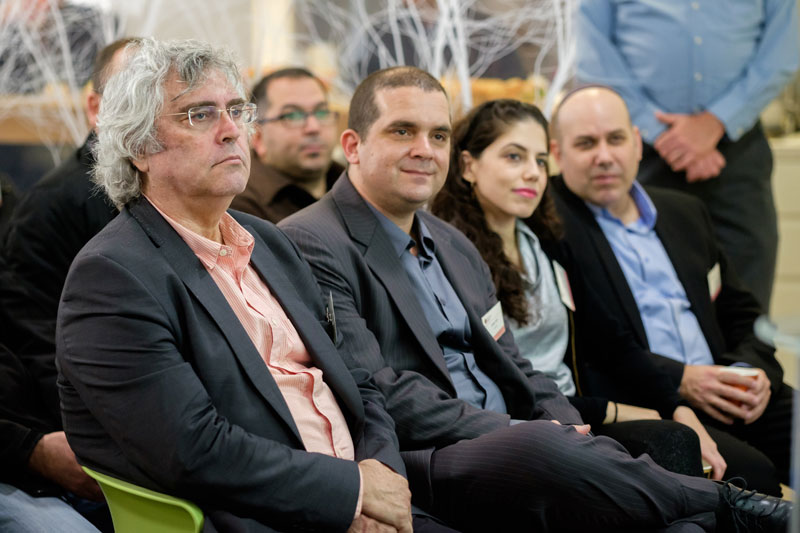 Luzzatto & Luzzatto Patent Attorneys | PIC 3
PR Photo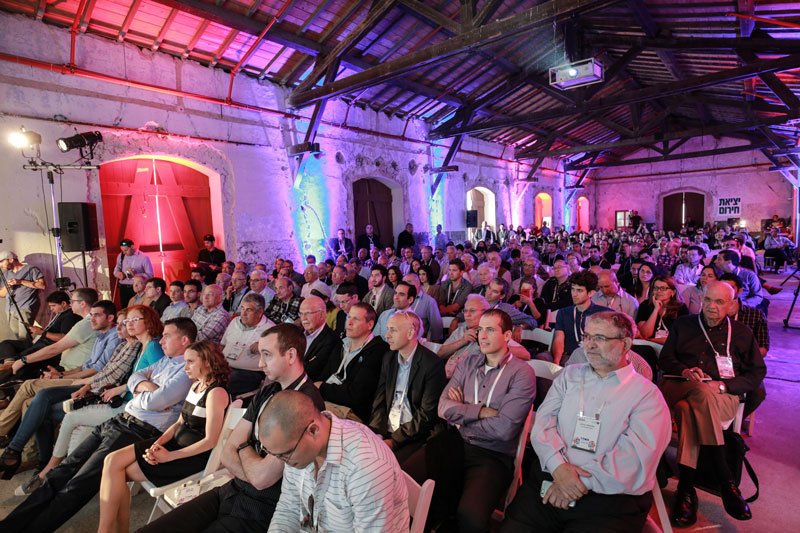 Luzzatto & Luzzatto Patent Attorneys | PIC 4
PR Photo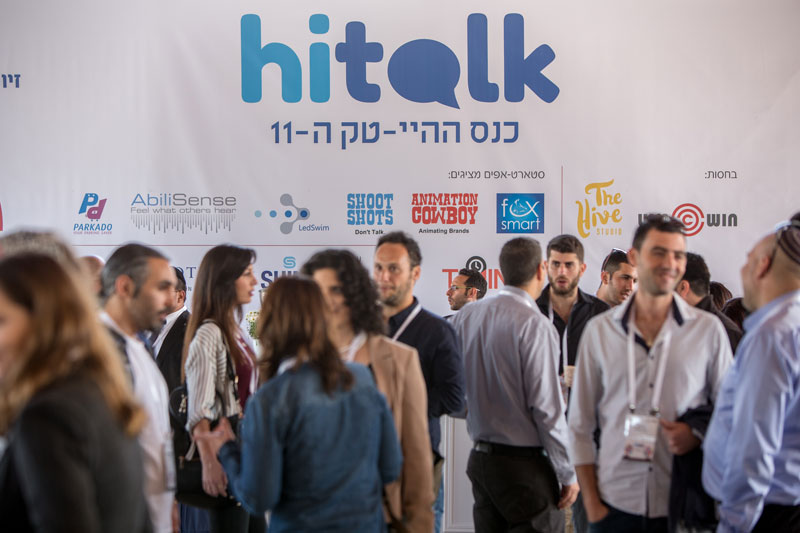 Luzzatto & Luzzatto Patent Attorneys | PIC 5
PR Photo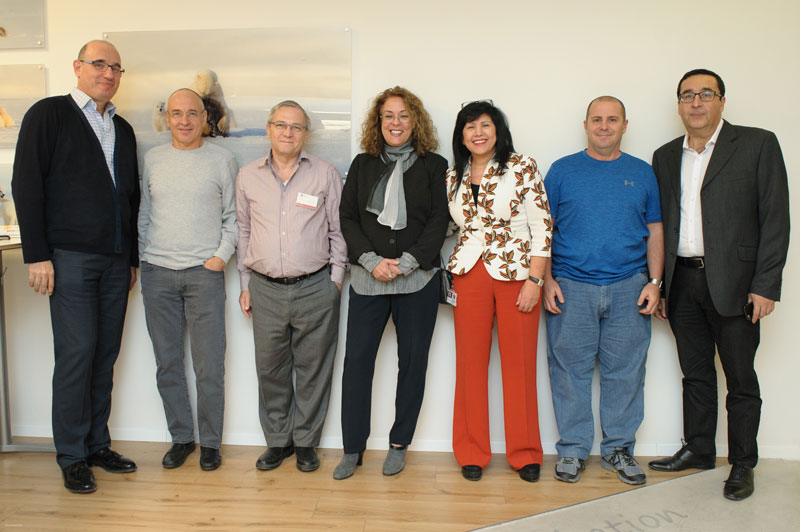 Luzzatto & Luzzatto Patent Attorneys | PIC 6
PR Photo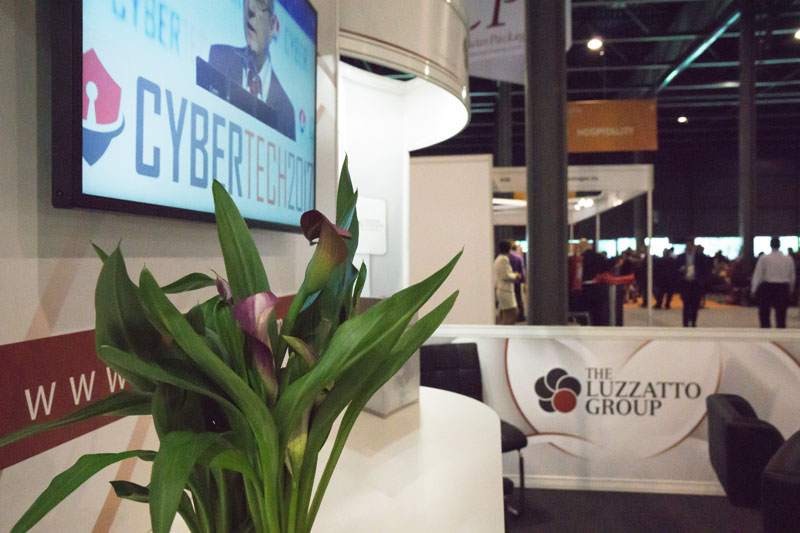 Luzzatto & Luzzatto Patent Attorneys | PIC 7
PR Photo
Luzzatto & Luzzatto Patent Attorneys | PIC 8
PR Photo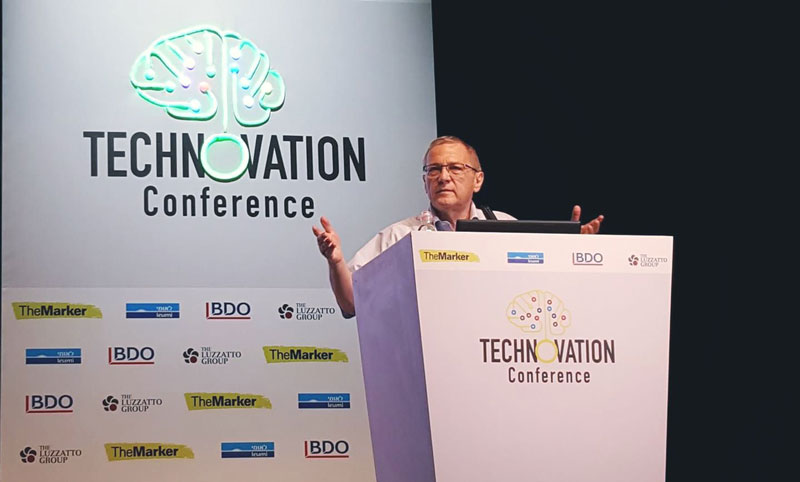 Luzzatto & Luzzatto Patent Attorneys | PIC 9
PR Photo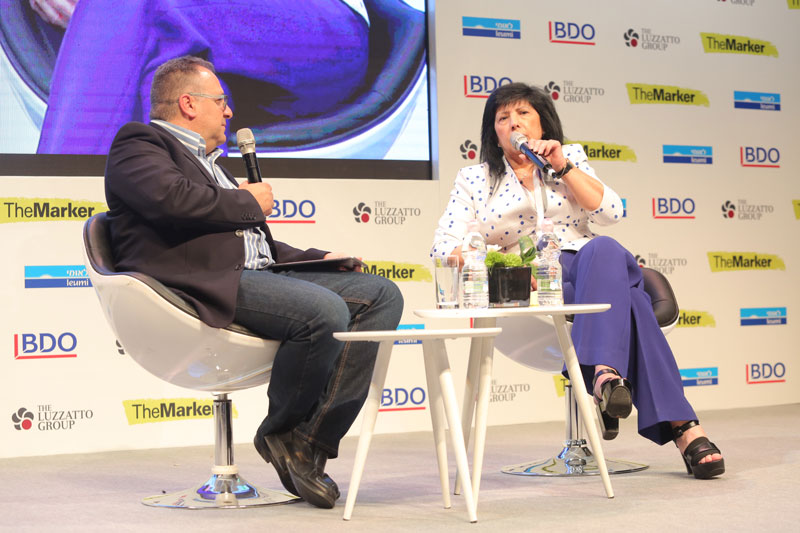 Luzzatto & Luzzatto Patent Attorneys | PIC 10
PR Photo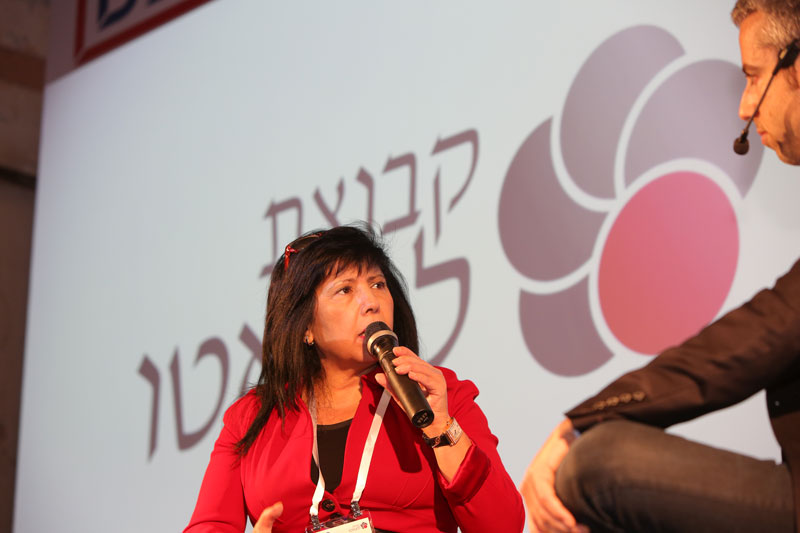 Luzzatto & Luzzatto Patent Attorneys | PIC 11
PR Photo

Publications