Luzzatto Law Firm
Commercial Law, Corporate Law, Civil Law, Litigation, Intellectual Property, High-tech and Technology, Mediation, Communication Law, Internet and Copyright Law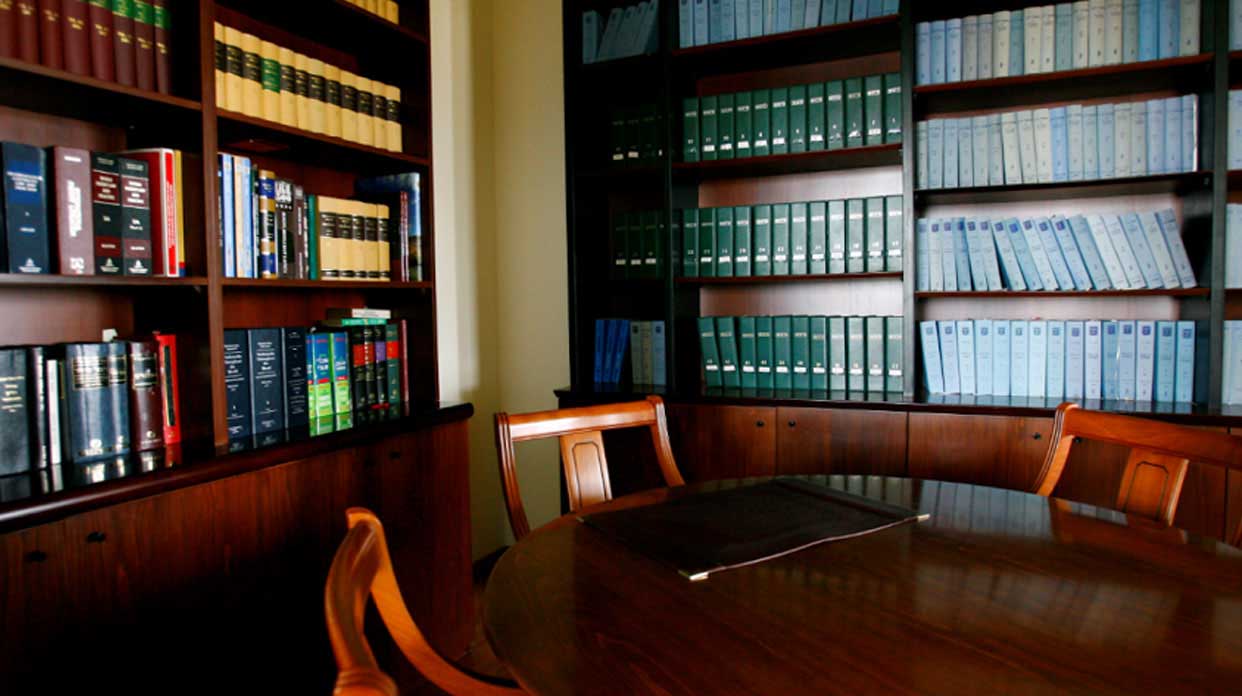 Company's Profile
Line of Business:
Commercial Law, Corporate Law, Civil Law, Litigation, Intellectual Property, High-tech and Technology, Mediation, Communication Law, Internet and Copyright Law
Address:
Tel-Aviv Office: 4 Berkowitz St. Museum Tower, 22nd Floor Tel-Aviv 6423806
Omer Office: 9 HaGat St., Omer industrial Park, Omer 8596500
Phone:
972-3-7281700
Fax:
972-3-7281701

Company Executives
Adv. Michal Luzzatto

Managing Partner

Luzzatto Law Firm

View Profile

Michal Luzzatto

Adv. Oren Mandler

Partner

Luzzatto Law Firm
Lawyers
Amir Palmery
Oren Weiner
Gilad Hadari
Gal Matityahu
Tamar Luzzatto
Moshe Bartal Of Counsel
Ehud Laszlo Of Counsel

About Luzzatto Law Firm
The Luzzatto Law Firm (LLF) draws on a rich family tradition of legal practice. The firm specializes in legal counsel and litigation in all areas of civil and commercial law, with a special expertise in technological ventures as a destination firm for entrepreneurs, app developers, inventors and high-tech professionals. The firm is part of The Luzzatto Group which includes a number of entities engaged in the protection of intellectual property, technological development and the commercialization of inventions and patents. In addition to the natural practice of intellectual property which is part of the firm's professional and family heritage, LLF also practices litigation and commercial law, communications and internet law, and mediation in both business and family disputes.
The firm is proud to count among its client's corporations and companies, start-ups and entrepreneurs, institutions in the public and private sectors, as well as multinational and international corporations.
LLF invests considerable resources in advanced work methods, continuing education and active participation in local and international conferences.
The combination of expertise, knowledge, and a service-oriented approach guide the firm's philosophy and principles and create a strong foundation for LLF's continued growth.
A Family Tradition
Luzzatto & Luzzatto Patent Attorneys, and later, The Luzzatto Group, were built on the foundation of the Luzzatto Law Firm, which was the core of the family firm's activity when the practice began.
The firm opened its doors in 1869 when the Italian-Jewish lawyer, Riccardo Luzzatto, founded a law office in Milan, Italy which specialized in intellectual property.
Areas of Practice
In addition to its natural expertise in intellectual property, high-tech, and technology, the firm provides legal services in the fields of civil and commercial law, in order to provide clients with a one-stop shop service.
Enforcement and Protection of Intellectual Property Rights - LLF provides legal counsel and litigation services in all areas of intellectual property: patents, designs, trademarks, copyright, and breeders' rights, as well as all aspects related to this field such as negotiation, commercial torts law, communications and internet law, commercial agreements, and more. The firm specializes inter alia in the enforcement and protection of intellectual property rights and maintains an ongoing, dynamic relationship with its customers, including handling the notice and takedown procedures for online infringements, seizing infringing products in cooperation with Customs and various government authorities, and in cooperation with private investigators.
High-Tech and Technology - The firm provides ongoing consulting services to technology and high-tech companies, including due diligence reviews during acquisitions of Israeli high-tech companies by foreign or domestic entities.
Litigation - The firm represents a wide range of clients in complex and varied legal proceedings, as well as in matters in which cross-border litigation arises. In addition, it has extensive experience in managing complex disputes outside the court, such as arbitration proceedings.
Commercial Law - The firm handles all aspects of commercial law, assisting clients in commercial contracts, including founding agreements, confidentiality agreements, non-competition agreements, distribution agreements, franchise agreements, production agreements, agency agreements, technology transfer agreements, marketing and sales promotion agreements, security agreements, commercialization and research and development agreements.
Corporate Law - The firm advises on a wide range of transactions, including mergers and acquisitions, joint ventures, venture capital and corporate governance.
Copyright and Application Protection - The firm assists developers from the very earliest stage of development (and some will say the most important) - the idea phase when it is truly important to familiarize the developer with the available avenues of protection. In addition, LLF's lawyers provide advice in the field of internet and copyright law and specialize in agreements and essential legal documents such as confidentiality agreements tailored to the customer's needs, service agreements (e.g., between an entrepreneur and a website or app development company), and more. They also work to build a strategy to protect the developer's tangible and intellectual property through copyright, trademarks and domain names, and to resolve disputes in these areas.
Breeders' Rights - The firm's lawyers represent companies in the field of development and cultivation of new plant varieties, with regard to the protection and commercialization of breeders' rights in Israel, as well as the drafting of license agreements for the production and marketing of agricultural products protected by breeders' rights.
Mediation Moves to the Forefront
The mediation process is gaining momentum in Israel. In recent years, the courts have been channeling a growing number of litigants into voluntary mediation proceedings, in which the parties to the conflict negotiate, of their own free will, with the assistance of a professional mediator, with the aim of resolving the conflict, while taking into account the needs and interests of all parties. Some of the advantages of mediation are the marked savings in legal costs as well as the discrete nature of the process; furthermore, the agreements that result from the process are legally binding. Today, couples in divorce proceedings are referred to compulsory mediation as part of the process.
At LLF, we provide professional mediation services to resolve both business and personal disputes.
Social Responsibility
The firm attributes great importance to the principle of social responsibility and acts on various levels to implement it through volunteer activity in the community and "pro bono" work.