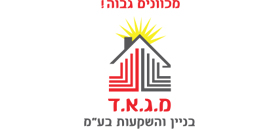 M.G.A.D Construction and Investments Ltd.
Project construction, management and development

Company's Profile
| | |
| --- | --- |
| Established: | 1980 |
| Line of Business: | Project construction, management and development |
| Address: | 36 Haifa Street, Kfar Bara |
| Phone: | 972-3-9383529 |
| Fax: | 972-3-9387658 |

Company Executives
Rashed Aasi

CEO and Owner

M.G.A.D Construction and Investments Ltd.

Morad Aasi

CEO and Owner

M.G.A.D Construction and Investments Ltd.

Hayat Aasi

CFO

M.G.A.D Construction and Investments Ltd.

Micha Schwartz

VP Engineering

M.G.A.D Construction and Investments Ltd.

About M.G.A.D Construction and Investments Ltd.
M.G.A.D Construction and Investments Ltd. is a construction company that has been operating in the field of construction and development in the past 40 years. The company has the highest contractor classification – C5 – and in its many years of operation executed a large variety of projects, starting from small projects and finishing work and ending with luxury residential towers. M.G.A.D is a subsidiary of the Rashmad Group, which also includes M.G.A.D Construction and Investments Ltd. – a company that executes large projects, towers and public buildings; M.G.A.D Management and Investment Ltd. – a company that executes smaller projects and TAMA 38 projects developed by the company; as well as Orek Top Ltd. which deals with construction development throughout Israel.
The Company's Owners
Rashed Aasi – Rashed started out as a tiling, finishing and construction contractor, and over the years managed teams of professional workers on various complex projects. Over time, and following on-site and managerial positions, he advanced to the position of chief contractor and executed critical work in this field. Since the company's establishment, Rashed conducts extensive activities in the public sector and is involved with and contributes to the community.
Morad Aasi – Morad has been active in the construction industry since the age of 18. He is a finishing and framework contractor with vast experience in managing teams on many different projects. In addition, Morad is a graduate of comprehensive professional courses in engineering and business administration, a combination that boosts his both his managerial and his practical capabilities. Morad is personally committed and donates to sports causes, including support to soccer teams.
Notable Projects
Projects that were executed and concluded: The Minrav Tower Holon project – 111 residential units; Mishkanot Nehalim Petach Tikva project, by MASHAV Ltd. – 116 residential units; Holon Smart Towers project by developer Yuval Levi – 41 residential units; Art Tower Holon project, by Aura and Lewinstein – 124 residential units; Habait Basharon Kfar Yona project by the Yitzhaki Group – 114 residential units; Sheinkin Tel Aviv project – 12 residential units; and more.
Projects in execution: Aura 300 Holon project – 50 residential units; Icon Tower Kiryat Ono project by Oren Hasela – 91 residential units; Smart Tower Ramat Gan by the Cnaan Group – 168 residential units; Aura Prime project – 92 residential units; Burak Winer Beer Yaacov project – 70 residential units; Yahud Hanging Gardens project by Aura – 300 residential units; Brandeis Raanana project by developer Rotem Shani – 144 residential units; and more.
Urban Renewal
Along with its primary activity as an executing company, the company includes an urban renewal branch that specializes in the execution of TAMA projects, from the stage of planning the project, leading the legal process among the tenants, managing the statutory area up to receiving the permit, through to the project's execution and delivery. The company executed a project on Haneviim Street in Bat Yam and started a project on Tel Chai Street in Rishon Lezion. The company has several projects in advanced stages.
Getting Down to the Smallest Detail
M.G.A.D is a small family-owned business, managed according to the most professional values of quality, with personal involvement down to the smallest detail, in each and every project. The owners and VPs do not manage the company "from the top", but are present and manage the work on the ground, in each and every stage. This personal involvement means that they consider themselves committed to and responsible for the highest level of execution and finishing, the structure's quality and the safety of the building, workers and residents. The Aasi brothers accumulated over time great reputation, and the company's customers now include Israel's largest construction and development companies. "We know that the key is quality, and that only professional work and use of extensive knowledge and experienced professionals – will lead to the highest possible finishing level."
Unique Manpower
M.G.A.D has a significant advantage in the industry, especially on all matters relating to manpower: The company holds exclusive manpower activities in the construction industry, and as part of this directly manages approximately 200 professional workers that specialize in the fields of framework and finishing work.
Basic Values
The company's work and management teams include men and women, Jews and Arabs, who work together side by side in complete harmony. The company believes that this human fabric is one of the company's strengths, and intends to continue promoting it. The company considers human dignity a basic value in its activities, and its managers believe that an apartment is not merely a dream come true to the tenant buying it, but also an achievement for the developer building it, and source of livelihood to the worker building it.
Vision for the Future
M.G.A.D made it its goal to lead and promote the world of high-quality, professional construction in Israel. The slogan "Aiming High" applies to all aspects of the company. Morad and Rashed made their way to the company's management from the foundations, and they possess a thorough understanding of all construction fields – "We made our way to the company's management from the ground, we grew from the foundations, built with our own hands, learned on our feet, and never for one minute made any compromises on learning or looked for any shortcuts."
Managers
Hayat Aasi, CFO – A tax consultant with more than 22 years of experience in the fields of finance and consultation.
Micha Schwartz, VP Engineering – Building engineer, graduate of the Technion with 15 years of experience in managing and developing large projects throughout Israel.

Photo Gallery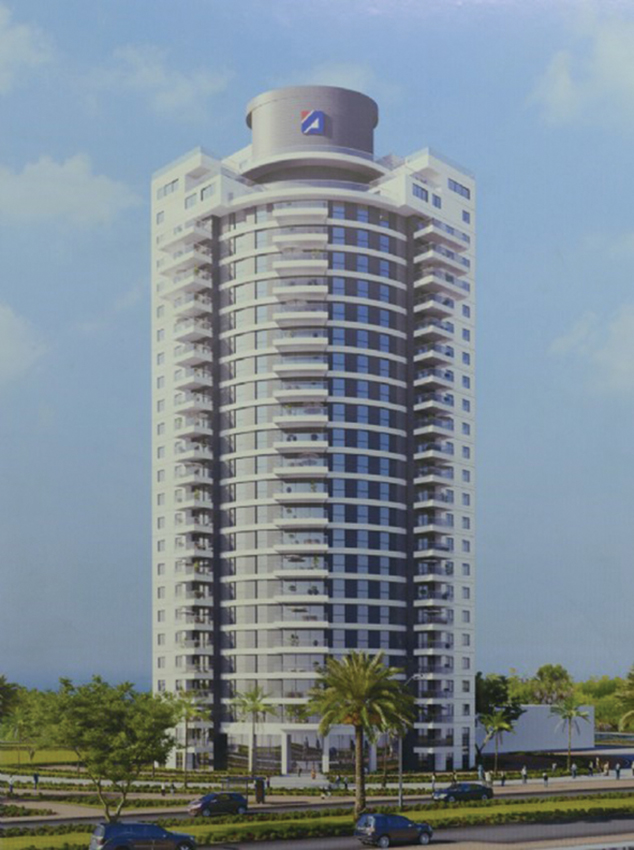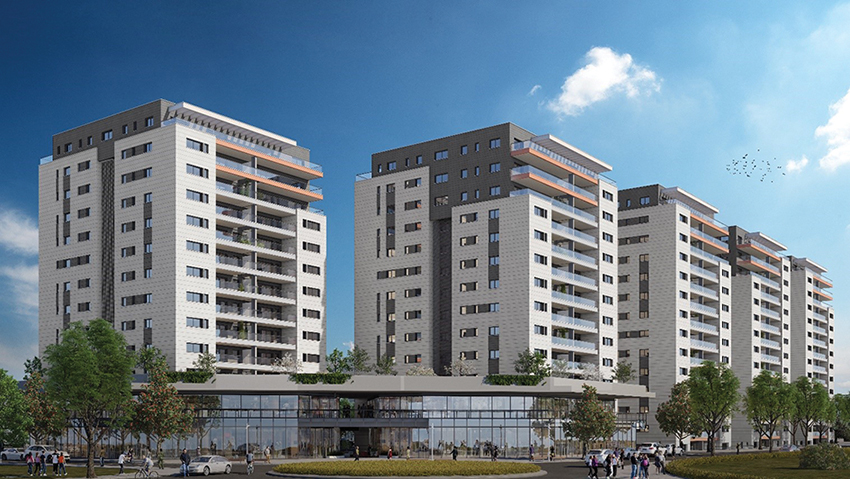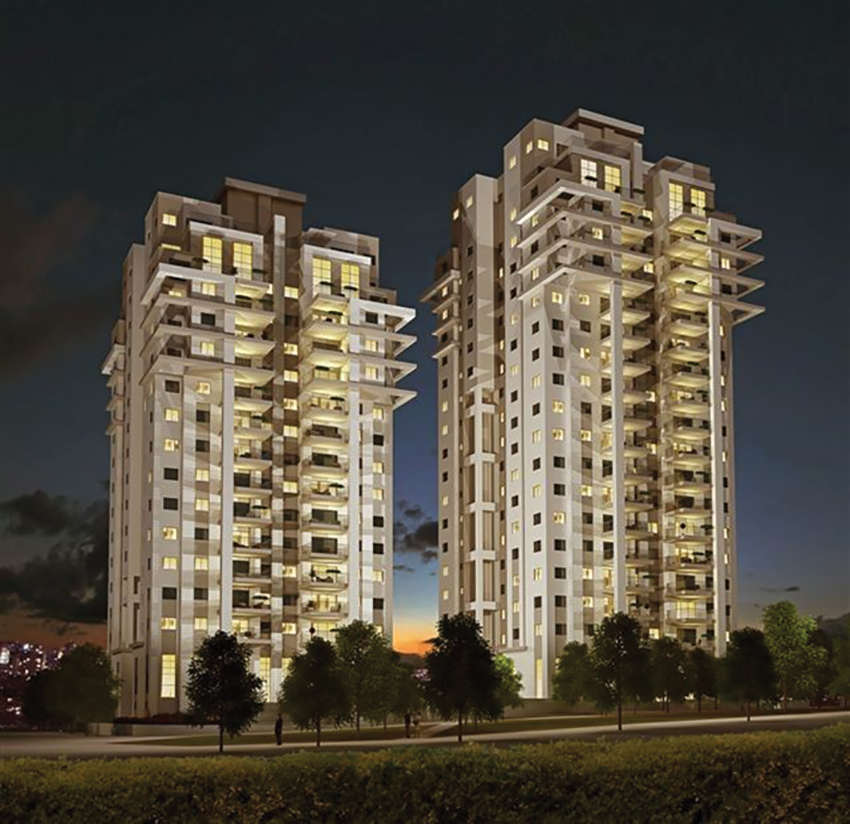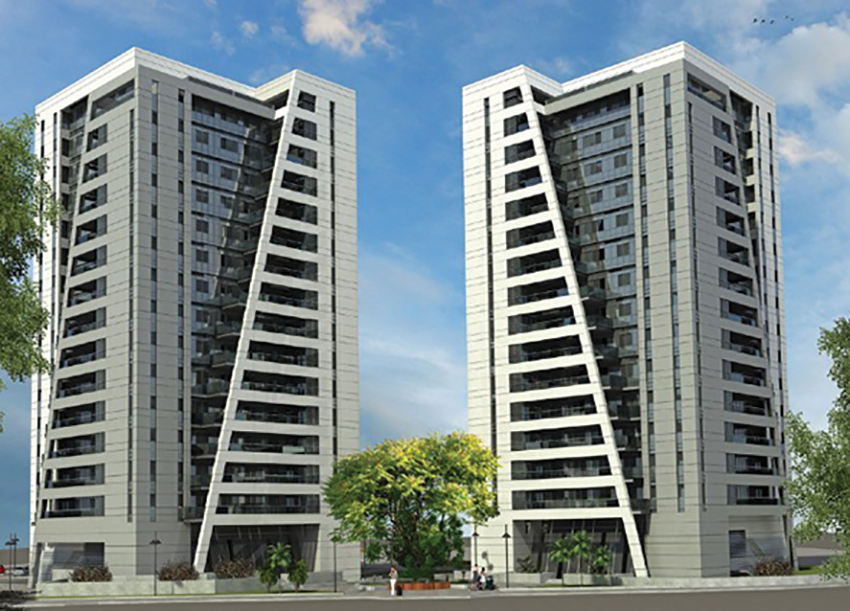 Company Rankings