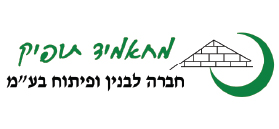 Mahameed Tawfik Ltd.
Construction and Initiation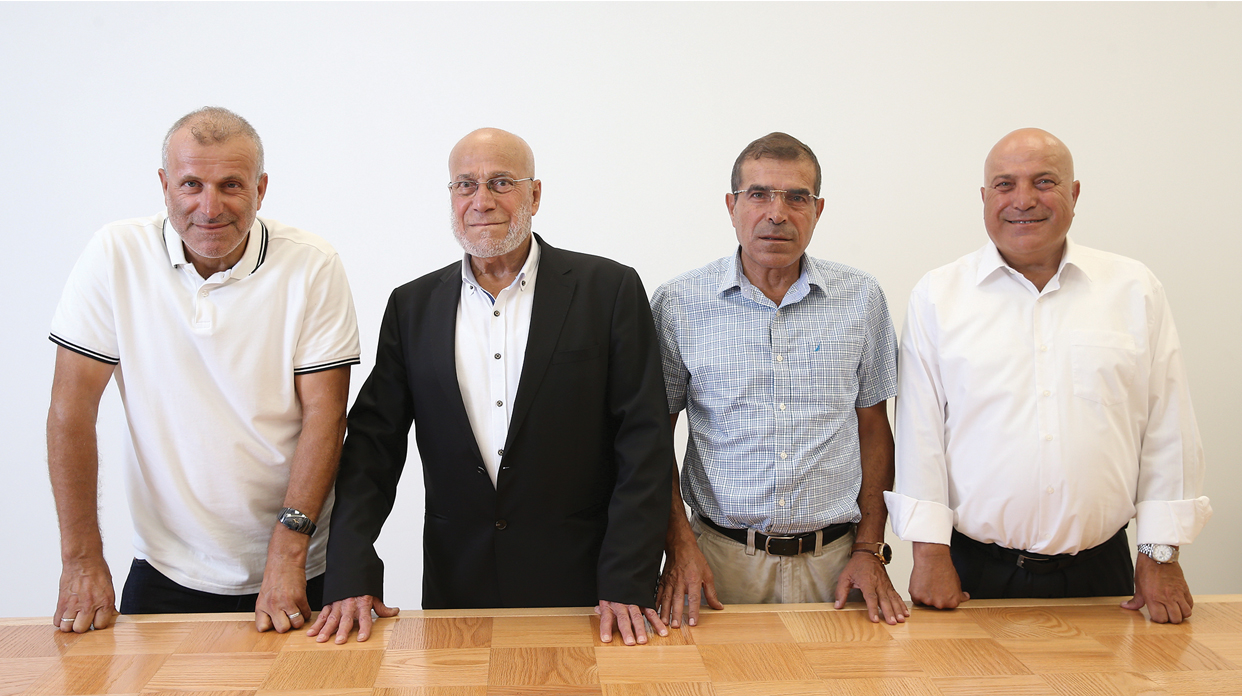 Company's Profile
| | |
| --- | --- |
| Established: | 1984 |
| Line of Business: | Construction and Initiation |
| Address: | P.O. Box 4384 Um al Fahem |
| Phone: | 972-04-6115300 |
| Fax: | 972-4-6115311 |

Company Executives
Tawfik Mahameed

President

Mahameed Tawfik Ltd.

Mahmud Mahameed

CEO

Mahameed Tawfik Ltd.

Ahmed Mahameed

Chairman of the Board

Mahameed Tawfik Ltd.

Muhamad Mahameed

Comptroller

Mahameed Tawfik Ltd.
Leading Executives
Ibrahim Mahameed VP
Hassan Mahameed VP

About Mahameed Tawfik Ltd.
Mahameed Tawfik Ltd. is a longstanding and leading construction company, with 35 years of experience in construction, which is entrusted with numerous projects throughout Israel. The company was founded in 1984 by Mr. Mahameed Tawfik, and has been active for many years in a broad spectrum of large-scale construction projects, including campuses, railway stations and entire localities.
35 Years of Experience and Professional Excellence
Mahameed Tawfik Ltd. specializes in public construction, education quarters, schools and sport facilities, university campuses, colleges, railway stations, high-density construction, detached houses and high-rise buildings, in projects in the north, the center and the south of Israel. The company's extensive experience includes the construction of entire localities including housing, public institutes, auxiliary buildings and more. The company is currently working in almost 40 active projects throughout Israel.
The Best Experts, Suppliers and Project Managers
Mahameed Tawfik Ltd. employs leading experts in their respective fields, including engineers, project managers, work managers and workers. The company employs registered contractors and business-owners with state-approved certifications, and takes care to work with the best suppliers, who have standard marks for leading product quality, both in the Israeli and in the international markets. In addition, the company employs projects managers from every area of specialization including civil engineering, electricity, sanitation and air-conditioning, among others. The company owns a wide variety of heavy duty vehicles, including excavators, mini-excavator and cranes, and more.
Quality Control and High Standards
In light of its meticulous attention to construction quality and organized execution processes, the company established its Quality Control and Assurance Wing, in order to continue and comply with the high standards for which it its renown and from which its customers have been benefiting for many years. The company also strictly maintains the work safety rules through a company of professional safety supervisors, while utilizing unique models that it created and daily monitoring of the compliance with the safety instructions.
Areas of Specialization
Construction of Railway Stations
The Company has longstanding experience in the planning, construction and development of railway stations throughout Israel. After it won public tenders of Israel Railways, the company executed the projects devotedly, reliably and professionally, to its customer's satisfaction.
Schools
The company has extensive experience with the unique requirements that are involved with in-school construction, and in-depth familiarity with the various laws and reforms concerning schools, classrooms, sports halls and fields and school lobbies, with an emphasis on accessibility for those with special needs.
Construction and Development of Colleges
The company has longstanding familiarity with the unique construction requirements of buildings inside colleges, and their classrooms, sports facilities and lobbies, and the issue of accessibility for those with special needs.
Construction of Culture and Community Centers
The company has vast experience in building culture centers for numerous customers, including municipalities and cooperatives.
Building Sports Facilities
The Company has experience in building sports facilities that meet the requirements of all of its customers, including cooperatives, associations, schools, kindergartens, colleges and municipalities, and others.
High-Density Construction
The company specializes in high-density construction, which requires state-of-the-art acoustics in order to combine privacy with good-neighborliness throughout an entire lifetime.
Selected Projects
The company specializes in building projects from a broad spectrum of segments. Among others, such projects include the Europe Tower, Yokneam's Sports Hall and library, Afula Railway Station, Academic Center Rupin, Al-Qasemi College in Baqa-al-Gharbiyye, The Shoham School, Railway projects in Ofakim and Naharia, schools in Netanya, the Gezer Regional Council and Baqa-al-Gharbiyye, Projects in the Kibbutzim Na'an, HaMa'apil and Regavim, and construction projects in Harish, Kiryat Gat and Jerusalem.
The Company's Executive Team
Tawfik Mahameed – President
The Company's founder, Mahameed Tawfik, founded it in 1984. After serving as a bookkeeper and tax consultant, he started working as a construction worker. Afterwards he served a construction manager in a Kibbutz and as a regional coordinator in the General Construction Department of several Kibbutzim. Afterwards he became a sub-contractor, and as he accumulated professional experience in this field he founded the Company in 1984.
Ahmed Mahameed – Chairman of the Board
Ahmed, who has an M.A., Project Management, started his professional career as a regular worker in the company, while studying engineering and economics in Haifa University. After his graduation, he was appointed as Chief Supervisor of Suppliers and Sub-Contractors. Nowadays he serves as Chairman of the Board and is responsible for the active sites during projects execution.
Mahmud Mahameed – CEO
Mahmud started his career as a formworker and bricklayer, while studying engineering in the university. Nowadays he is in responsible for all of the company's insurances and tenders.
Hassan Mahameed – VP
Started his career as a min-excavator operator, while simultaneously studying work management and engineering. Afterwards, he was appointed to be the company's Infrastructures Managers. After completing his QA degree, he was appointed also to Chief Quality Officer.
Ibrahim Mahameed – VP
Ibrahim started as a worker in the company while studying accounting and economics. He is currently responsible for the company's accounts and finance management. In addition, he is responsible for the relationships with banks, authorities and government entities.
Muhamad Mahameed – Comptroller