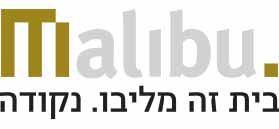 Malibu Group Initiation & Construction
Initiation and execution of complex construction projects

Company's Profile
| | |
| --- | --- |
| Established: | 1999 |
| Line of Business: | Initiation and execution of complex construction projects |
| Address: | 155 Bialik St., Beit Hakeren, Ramat Gan 5252346 |
| Phone: | 972-3-7556666 |
| Fax: | 972-3-6129969 |

Company Executives
Amir Ya'acobi

shareholder

Malibu Group Initiation & Construction

Hanan Asiag

shareholder

Malibu Group Initiation & Construction

Yaron Haim

CEO

Malibu Group Initiation & Construction
Leading Executives
Tzahi Cohen CFO
Shay Danon V.P. Legal

About Malibu Group Initiation & Construction
Malibu Group, one of the leading entrepreneurship and construction groups in Israel, specializes in residential projects initiation and constructing and executing projects in all fields of the civil engineering industry. In addition to residential construction, the company also constructs public buildings and logistics structures.
The group's holding structure includes Ortam Sahar Engineering Ltd., Malibu Construction Ltd., Ortam Sahar Infrastructures and Construction Ltd. and Ortam Malibu Development and Residence Ltd.
Among Malibu Group's most prominent clients are the largest establishments in Israel, such as The Ministry of Health, Neve Gad, Israel Railways, Israel Airways, Bar Ilan University, Tel Aviv Convention center, Beser 3 and 4 tower representatives, Clalit Health Services, Gav Yam, Assuta, Oranim (a project on the Tel-Aviv promenade Sea 1) and various acquisition groups.
Fields of activity
Engineering related contracting activity
Malibu Group is a Group of leading contracting companies that specialize in executing and planning unique projects, with a special architectonic structure, both in purpose and in complexity. The Group executed and planned outstanding projects in Israel, among which are hospitals, universities, hi tech and office buildings, train stations, hotels, theaters, courts, museums, electric company facilities, laboratory buildings and clean rooms, preservation and reservation buildings, building intended for the Airport authority, and many more.
Malibu Group has vast experience and maintains high standards of excellence and work ethics regarding management and execution. The company follows timetables and emphasizes construction quality, while assisting to ensure the entrepreneur/client's budget. The company has unlimited classification.
Malibu Construction company is one of the most prominent residential construction companies in Israel, regarding in both high rise towers (over 20 floors) as well as cottage neighborhoods and high density construction. The company employs teams who are highly experienced in residential construction, who constructed thousands of residential units, while maintaining personal relationships with the project residents and providing efficient high quality responses, during the warranty period.
In addition, the company specializes in heavy engineering infrastructure construction, such as bridges, tunnels in various methods, railroad and road infrastructure, reinforcement work, anchoring and shoring, plants of complex systems and more. Malibu construction has unlimited classification in various fields.
Residential Entrepreneurship
Since 2013 Malibu Group has started working in the execution integrated entrepreneurship field, to leverage its experience and capabilities regarding management and execution contracting and to increase its involvement in residential real estate entrepreneurship, integrated with self-execution, while focusing on demand areas in the periphery, in Resident Pricing projects, Target Prices and acquisition groups.
The company executes entrepreneurship projects for Malibu Group itself, and builds all of the projects that the group builds within the transformation to execution integrated entrepreneurship, specializing in initiating projects, especially resident pricing projects (Ashqelon). The company's focuses on high demand for affordable apartments in projects located in the periphery, and in self-construction in resident pricing projects – low land pricing with high yield.
The company has the vast knowledge, expertise and experience, which are required in order to maintain its high standards and exceptional quality of work, for which Malibu is renowned.
Among the entrepreneurship projects executed are Green line project in Yokneam, Malibu in Ariel (Ariel A and Ariel B), Family in Harish, Pastoral in Harish B, Hashmura Psagot Afek in Rosh HaAyin, and Kurdani in Kiryat Motzkin, Villar Tirat HaCarmel and more, with a total of over eleven hundred units.

Photo Gallery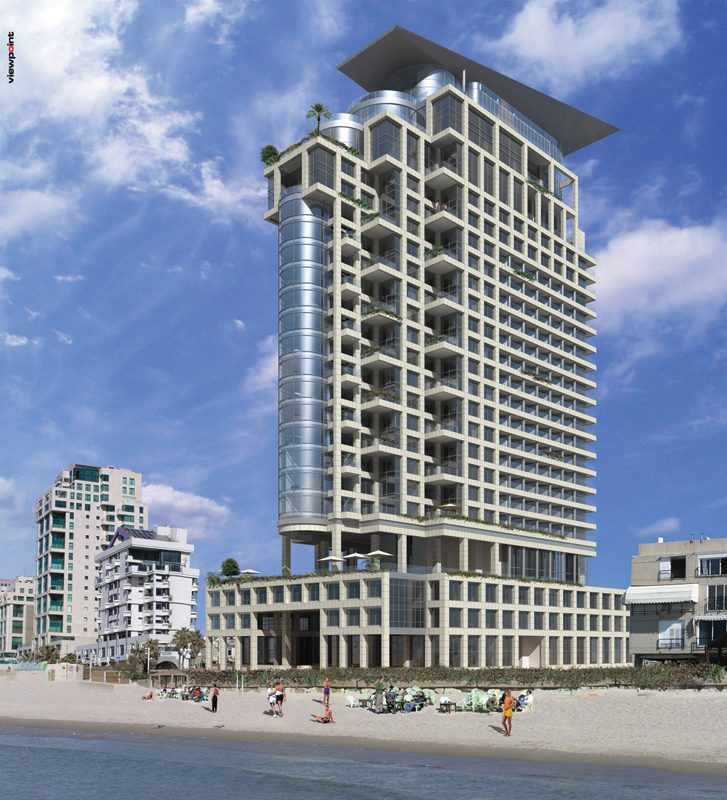 SEA 1 Royal Beach Hotel, Tel Aviv
pr photo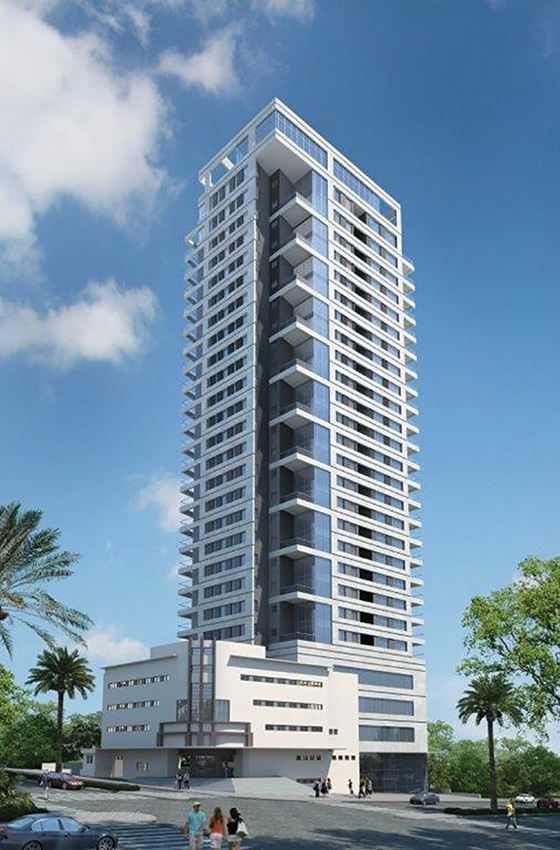 Rama Projects, Ramat Gan
pr photo
You may also like
DUN'S 100

Construction & Real Estate Sector

In 2015-2016, several regulatory steps were taken by the government and the banks in order to affect the industry's supply and demand. For example, demand-curtailing steps were taken aimed both at young couples (an increase of the mortgages interest rates by the banks) and at investors (governmental increase of investment apartments purchasing tax and taxation of third apartments). From the supply aspect – the "Mehir La'Mishtaken" (government price-capped) program was expanded, and the marketing of tens of thousands of reduced-price apartments for eligible candidates has begun.

Construction & Real Estate Sector