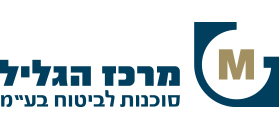 Merkaz HaGalil Insurance Agency
Finance and Insurance Solutions

Company's Profile
| | |
| --- | --- |
| Established: | 1978 |
| Line of Business: | Finance and Insurance Solutions |
| Address: | Wafa Center, 3rd floor, 7 Tawfik Ziad St., Nazareth |
| Phone: | 972-4-6085600 |
| Fax: | 972-4-6561537 |

Company Executives
Saleh Aalem

Chairman and Owner

Merkaz HaGalil Insurance Agency

Moataz Aalem

CEO

Merkaz HaGalil Insurance Agency

About Merkaz HaGalil Insurance Agency
Merkaz HaGalil Insurance Agency Ltd. is one of the longest-standing and largest insurance agencies in the Arab sector. The agency provides insurance and finance solutions for a variety of clients, from private clients to businesses and companies' owners – while taking into account the dynamism which characterizes the modern life style, with the aim of keeping its clients up-to-date and covered in the face of changing realities.
The agency was established in 1978 and it manages insurance businesses amounting to more than NIS 120 million (as of 2019) with an overall customer base of about 15,000 clients from all across the Arab sector in Israel, from Majd Al Shams to Rahat.
More Than 40 Years of Reputation
Merkaz HaGalil Insurance Agency has been offering its nationwide clients professional, reliable and focused service alongside with personal and familial attention for many years. The company has eight branches across Israel – Nazareth, Kfar Manda, Misgav Industrial Park, Sakhnin, Arabe, Kabul, Haifa and Upper Nazareth (Nof HaGalil), and has a broad team of more than 60 licensed, skilled and particularly service-oriented insurance agents, all of whom have an insurance agent license from the Ministry of Finance.
The agency is renowned for its longstanding reputation of quality and reliability, as well indicated by the high share of longstanding clients who accompany it for dozens of years. The company provides comprehensive insurance solutions, inter alia, to the municipalities of Nazareth, Rahat and Sakhnin, the Sakhnin National College, transportation companies and bus and transit companies.
Areas of Expertise
Merkaz HaGalil Insurance Agency specializes and leads in the business and contractor insurance fields, truck insurances and bus insurances. The company also specializes in pension insurance, life insurance and health insurance.
The agency also offers its clients with unique insurances such as urban renewal insurance – insurance for Tama 38 contractors, liability insurance for construction contractors – comprehensive solutions for construction companies and comprehensive policies for heavy equipment.
Excellence as a Way of Life
The company emphasizes its customer service, and its numerous clients receive a human, caring and fast response for any request or demand. The company backs its clients from end to end and delivers fast payments to them in accordance with the terms of any policy it issued.
Merkaz HaGalil Insurance Agency Ltd. has a successful and efficient cooperation with every major insurer in Israel, and it markets policies of Clal, Harel, Ayalon, Migdal, Menorah, Shlomo and Shirbit, among others, and is also included in the leading agencies clubs of many of these companies. The agency has a particular specialization in policies by Clal and Ayalon.
The Company's Executive Management
The company was founded in the late 1970s by Saleh Aalem, who was at the time an experienced insurance agent. Over the years, Saleh led and marched forward the company he built with his own hands, while expanding its operations and branches and branding it as one of the largest and best agencies in the Arab sector.
Over the past decade, Saleh's son, Muataz, took the reins of the longstanding company, and as of today both of them have equal control of the company and they serve as co-CEOs. Saleh has a general insurance agent license and a B.A., Insurance and Business Administration, and Muataz also has a general insurance agent license and a B.A., Insurance and Business Administration from the College of Netanya.
Innovation and Advanced Technologies
Merkaz HaGalil is considered to be the most technologically-advanced insurance agency in the Arab sector. The company's clients benefits from a convenient and particularly efficient app which is available for them at all times and the company has a software development division which constantly furthers the development and implementation of additional digital tools to benefit the clients.
The company also partners in several insurance start-ups.
The Company's Clients
The agency handles all aspects of private and business insurance, and its clientele includes municipalities and local councils, water corporations, contractors, transit and tourism companies and transportation companies, alongside private clients and small businesses.
Yielding Properties Investments
Alongside its vast insurance operations, the company operates a real estate arm which locates attractive investments, mainly in the yielding properties segment. As a result of these vast operations, the company currently holds a commerce and office building in Kfar Manda, and offices in Nazareth, Haifa and Tel Aviv.

Photo Gallery