Microsoft Israel R&D center
Software development in the fields of cyber security, artificial intelligence, big data and more

Company's Profile
| | |
| --- | --- |
| Established: | 1991 |
| Line of Business: | Software development in the fields of cyber security, artificial intelligence, big data and more |
| Address: | 3 Alan Turing St., Herzliya | 144 Menachem Begin Rd., Tel Aviv | Matam Haifa, Building no. 25 | 104 Paulus the Sixth St., Nazareth |
| Phone: | 074-711-1000 |

About Microsoft Israel R&D center
Microsoft Israel's Development Center is one of Microsoft's leading research and development centers in the world. Twenty-three product groups operate in the Center, leading the development of a significant share of Microsoft's core products worldwide. These groups are responsible for the global company's most advanced technologies in the fields of cyber, big data and AI. Approximately 1,300 people work at the Development Center at four sites: Herzliya, Tel Aviv, Haifa and Nazareth.
In addition to the R&D activities, the Center's staff is in direct contact with customers all over the world and plays a key role in their business development. Furthermore, the Center hosts international customer conferences and international technology conferences such as the BlueHatIL cyber conference.
In addition, Microsoft Worldwide manages its investment arm (M-12) for all of Europe from the Development Center in Israel, and even established Scale-Up, an accelerator program for start-ups, and the Reactor, which leads their developer and ecosystem connections, as well as organizing tech meetups in Tel Aviv.
What else is important to know?
90% of the groups at the Development Center in Israel were founded as a result of purchasing startups from incubators – either born from ideation in Israel or else following the Israeli group's permission to develop them as a product available to all Microsoft customers. The Development Center in Israel is a strategic center that focuses on innovation that creates an impact and leverages its workers' spirit of entrepreneurship to produce services and platforms based on technological innovation. Microsoft's vision is to "enable every organization and person in the world to obtain more." A good example of this is the development of technologies that empower people with disabilities, a field with which Microsoft is deeply involved. For example, the Xbox Adaptive Controller, which is designed to enable people with disabilities to play with the game console, was designed here in Israel.
In addition, Microsoft runs The Garage at its Development Center: a makerspace open to all company employees, where tech workshops are also held for the general public. The Garage includes innovative equipment such as 3D printers, laser cutters and other technological equipment for creating prototypes for new initiatives or just for the joy of technological creativity. As an innovation lab, The Garage also initiates numerous collaborations in Israel and around the world. An example is the project in partnership with Beilinson Hospital based on VR/AR technology that enables doctors to see 3D images of a liver in real-time during surgery, and helps identify tumors while shortening the operation time.
Work environment
Microsoft's Development Center in Israel is considered one of the best employers in Israel's high-tech industry. We are aware of the fact that our brilliant workers have alternatives, and it is important that they come to work with smiles on their faces every morning and feel that they made the right choice. In addition to all the treats, we place special emphasis on viewing our employees as complete entities, and we provide them with as much support as possible for all aspects of their lives both in and out of work. These include enabling employees to work flexible hours and work from home, a service center for workers that provides all the necessary services, long paid maternity and paternity leave, and paid vacations for those caring for close family members. We do all this because we believe that a supportive environment helps prevent burnout and preserves a healthy work-life balance – which, at the end of the day, makes workers want to take part in the company's success.
Creating an impact
Many companies offer pleasant work environments and good conditions, but our employees also look for added value. They remain because they understand that each of them has an enormous impact within the company, which should not be taken for granted. Each employee can grow in a large range of positions among the 23 product units in the Development Center, and they are invited to navigate the route that suits them best within the company. Furthermore, the Development Center provides them with the best professional tech tools in the market. We are here not only to enable them to do so, but also in order to provide them with the most support, in the manner that is most suitable to them. Each idea has an existential potential: whether it's an idea born in a hackathon that received a budget for development and establishing a group, or whether it's a worker's idea for a completely new initiative.
Our employees can also make an impact within the community at large. Microsoft enables, and even encourages, workers to contribute throughout the year to NGOs or initiatives close to their heart – by giving them a platform for promoting their favorite NGO or by matching funds collected from the whole company for a specific cause.

Facebook Updates

Photo Gallery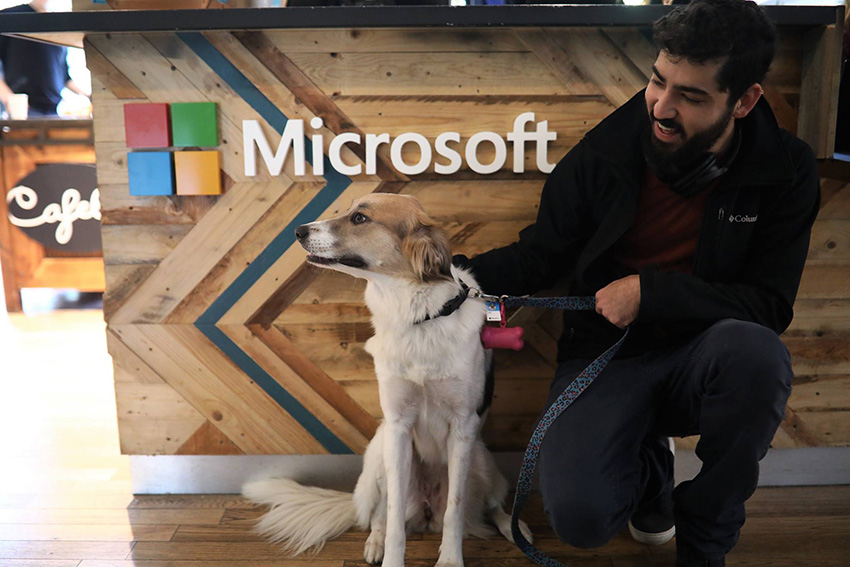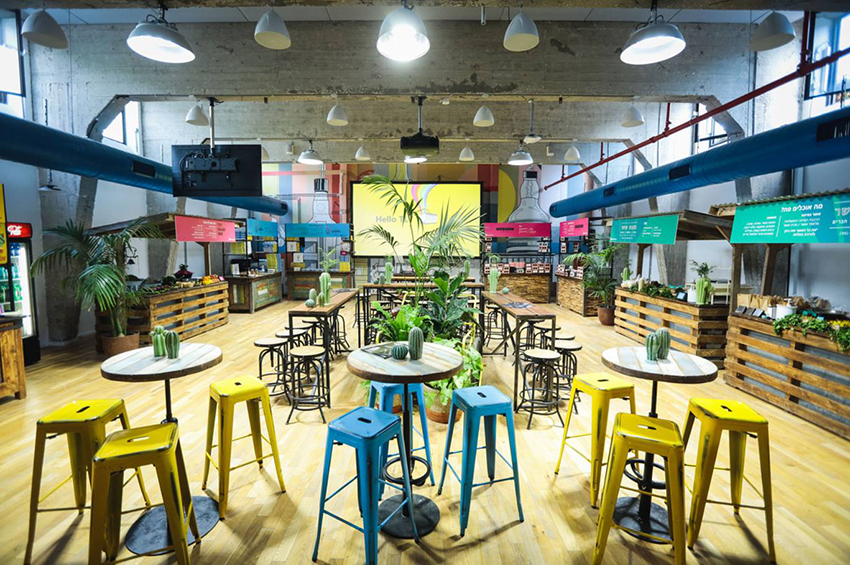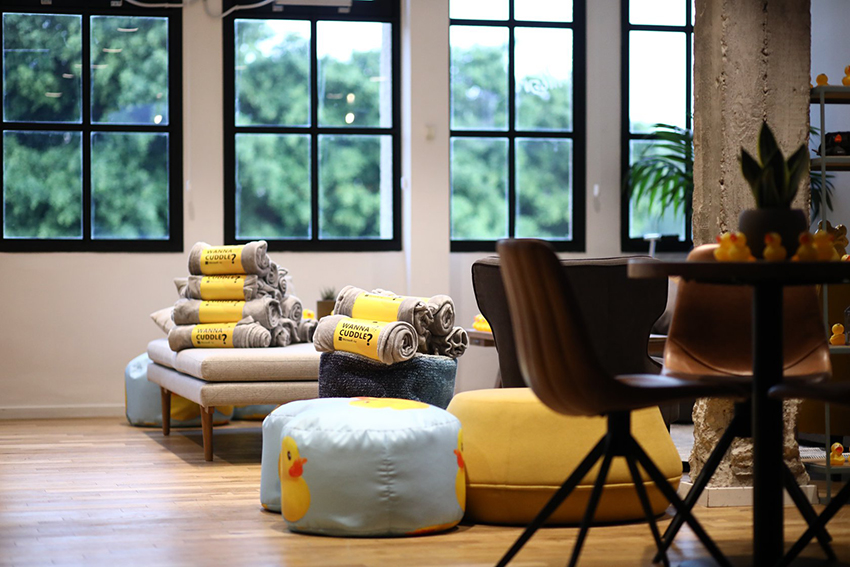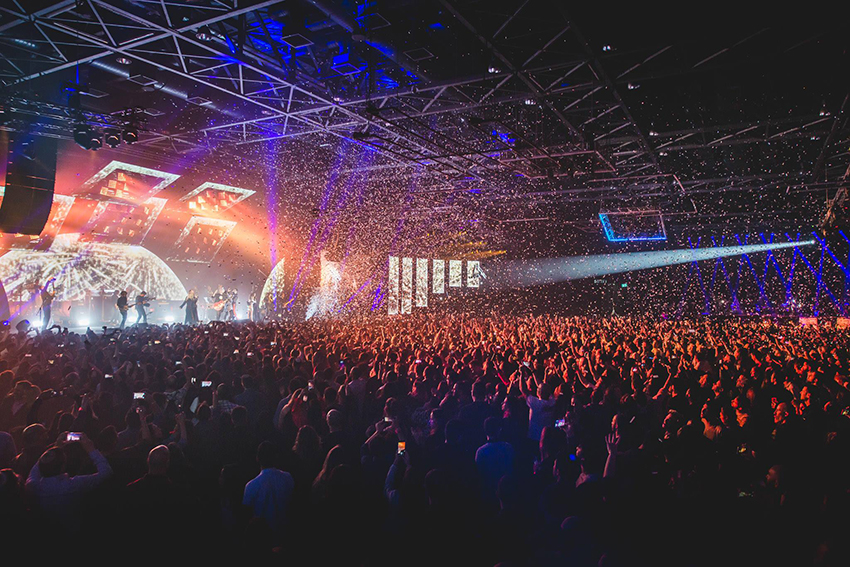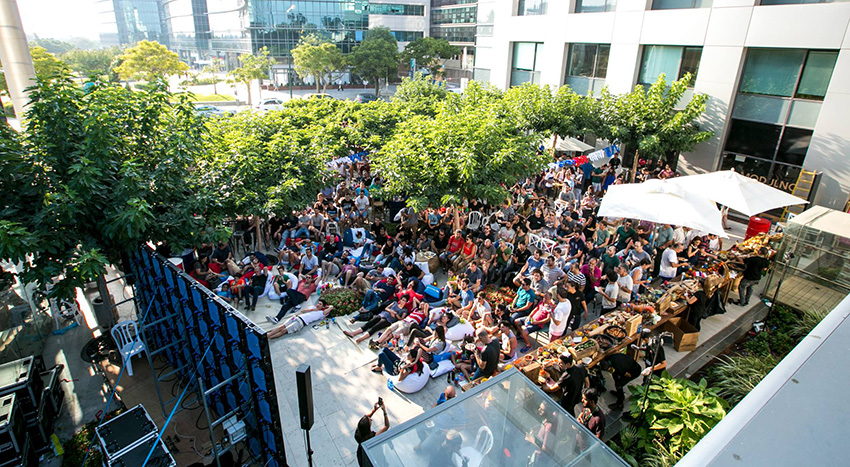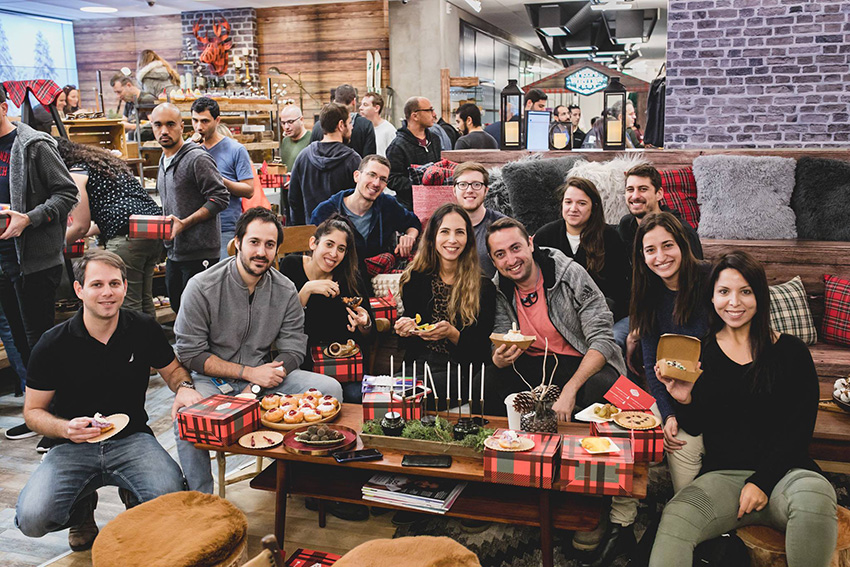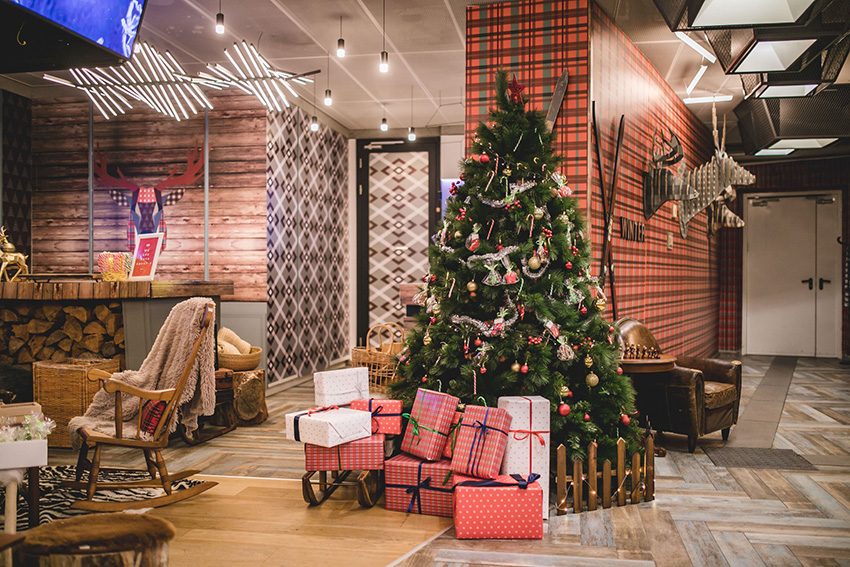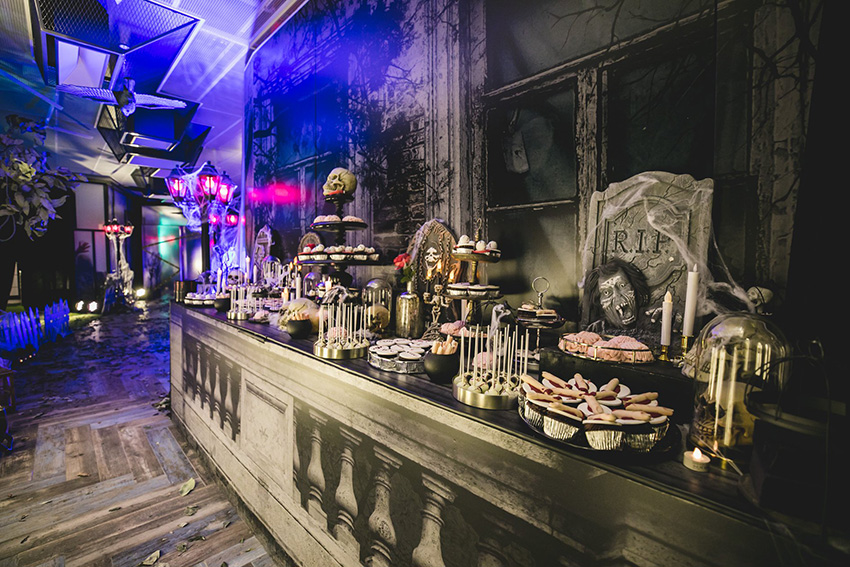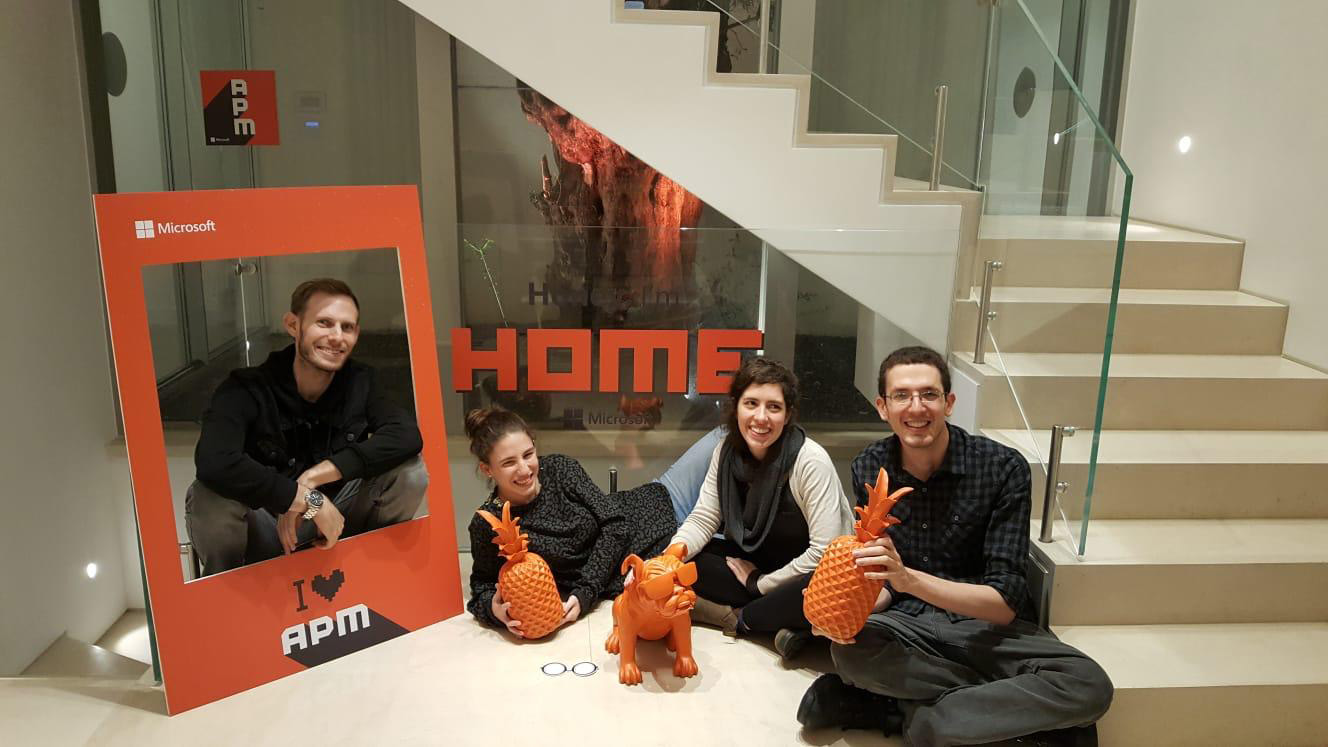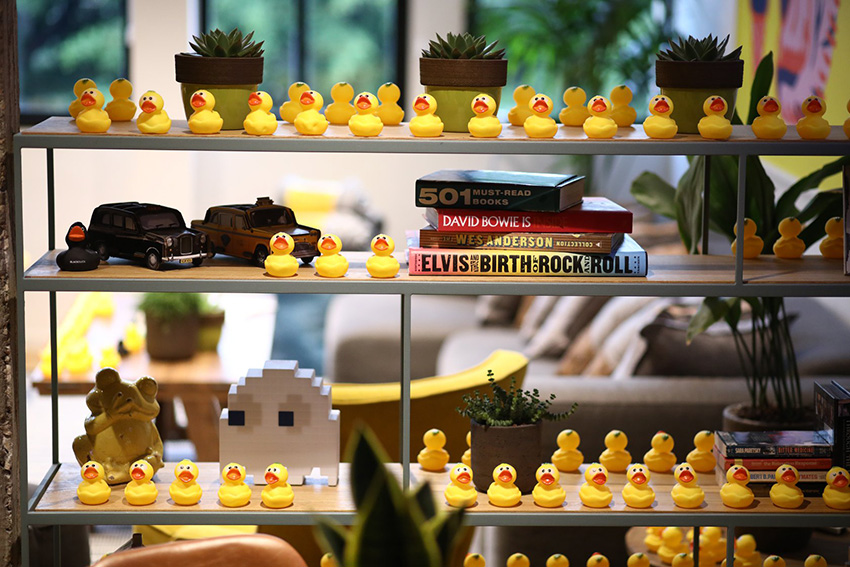 Company Rankings