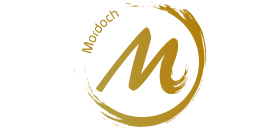 Mordoch Group
Stone Supply & installation Smart Green Cast Block system Hotels real estate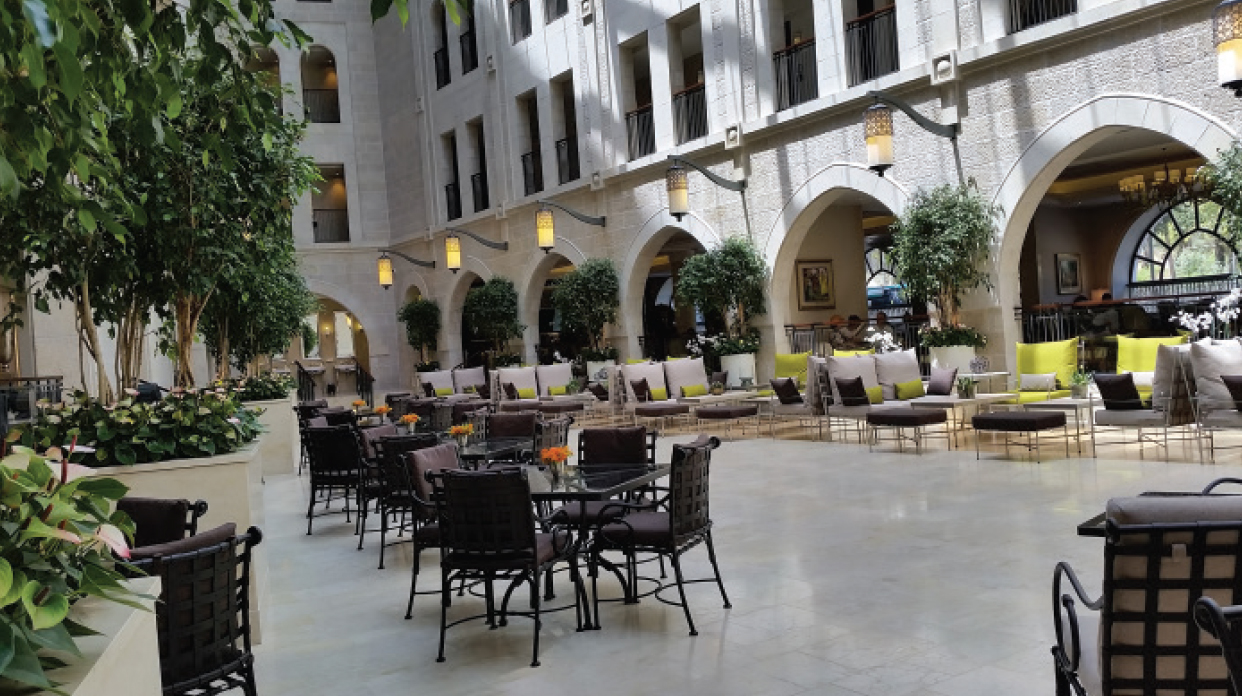 Company's Profile
Line of Business:
Stone Supply & installation Smart Green Cast Block system Hotels real estate
Address:
Har-Tuv "B" Industrial Zone, Granite St., Beit Shemesh 99000
info@mordoch.group
www.greencastblock.com
Phone:
972-2-9922113

Company Executives
Jacob Mordoch

CEO and Owner

Mordoch Group
Senior Management
Lilach Meller Shany, Chief Architect
Igor Vinitsky, Projects Manager
Hassan Zohara, Projects Manager
Miri Eliyahu, CFO

About Mordoch Group
For the past 30 years, the Mordoch Group has been specializing in stonemasonry and finishing works for public buildings. The Group also markets a green alternative to the traditional process used in casting concrete structures of buildings. More recently, it has entered the real-estate field with a focus on the development of hotel properties.
The Group has been involved in several of the largest and most complex stonemasonry projects in Israel and around the world. It has a reputation for knowledge and experience, amassed in the field of building stone. Professionalism and rapid responsiveness are company hallmarks.
The Mordoch Group is comprised of subsidiary companies which include Jerusalem Gardens Mordoch Ltd. and its Green Cast Block division, JERUSALEM Gardens Stone Works Ltd., and T.Y.M. Hotels Ltd. Each year, the Group supplies hundreds of thousands of square meters of high-standard natural stone for public building projects internationally. For construction, and particularly for stonework, the company serves as a one-stop shop offering comprehensive packages starting with the design of stone details, to production, supply and assembly, and extending to project finishing. All stonework and the wide range of facings are carried out by the Group's professional project managers and expert teams. The company can send its professional teams to execute large-scale projects wherever they are located.
Implementing projects with complex specifications is another of the Group's areas of expertise. It works with other factories located in Italy, Spain, Turkey, China, and other countries, and executes its projects through its local representatives. Management and quality control professionals travel from the Group's main office to oversee production and the final product at the factories abroad.
The Group also provides solutions in related areas such as preservation, plastering, sheetrock, landscaping, flooring, ironwork, wood, and more.
The Group's Architectural Department can provide planning services for each project which include: production tickets, work tickets, layout and installation plans for the stone, design of stone details, site-storage planning, and consultation, as needed per project. The company's architects work in conjunction with the project architects so as to achieve maximum efficiency and economy and are there to accompany the project in all aspects related to the stone and its installation. The Group's offices are located adjacent to Jerusalem Gardens Stone Works where special stone projects are carried out and production processes for the stone are completed, and which provides required services and storage for projects. Jerusalem Gardens can credit many international and domestic public structures to its name and as such, has come by its reputation as a leader in its field. A newer company division is Green Cast Block, which supplies innovative forms for casting the concrete structures of buildings. The form is a high quality, economical, insulating and green alternative to the traditional process. A recent project is built using this method is the Kedma Hotel located at Sde Boker in Israel's Negev desert.
The Group has recently entered the area of real estate and hotel properties and to this end, established T.Y.M. Hotels Ltd. to initiate and build unique hotels for the modern age in attractive and interesting lesser known locations. T.Y.M. and partners acquired the Village Hotel in Sde Nehemia located in the Upper Galilee, and in cooperation with additional partners purchased land for a hotel in Sde Boker. On behalf of the partnership, Jerusalem Gardens has built on this plot and is in the final construction stages of the Kedma Hotel. Currently, T.Y.M. is designing and looking into additional hotel and real estate projects in attractive and unique sites around Israel. Having worked for 30 years on hotels in Israel and around the world, the Group has accumulated extensive knowledge and experience in creating hotels and in procurement for hotels and can guide companies through the many areas involved in establishing hotels.
Major Projects
Plaza Hotel, New York
Intercontinental Hotel, Chicago
Conservatorium Hotel, Amsterdam
Hotel Café Royal, London
Waldorf Astoria Hotel, Jerusalem
Jerusalem Light Rail
Jerusalem's David's Village neighborhood and nearby Mamilla Mall
Hadassah Hospital Tower, Jerusalem
Tel Aviv Museum
Safra Synagogue, New York
Annapolis Naval Academy Jewish Chapel
Milwaukee Public Library
Salt Lake City Public Library
Hebrew Union College building, Jerusalem
Jerusalem Municipality building
Public buildings in Europe, the Far East, and many other locations
The Group recently completed several projects and commenced on new ones.
Some recent completions include:
Ha'Uma Railway Station, Jerusalem
Geological Institute, Jerusalem
The Generi Office Building, Jerusalem
State Comptroller's Offices, Jerusalem
Alrov residential neighborhood, Jerusalem
National Campus for the Archaeology of Israel, Jerusalem
Projects in Progress
Hundreds of thousands of square meters of supply and construction including special stone details, the design of stone details and professional oversight:
Schneller – exclusive residential complex, Jerusalem
Schneller Compound – former army base for preservation, Jerusalem
Gur Yeshiva, Jerusalem
Jerusalem Arts Center
Menorah Campus
Azrieli College, Jerusalem
The Theater Residence – boutique hotel and residential complex, Jerusalem.

Photo Gallery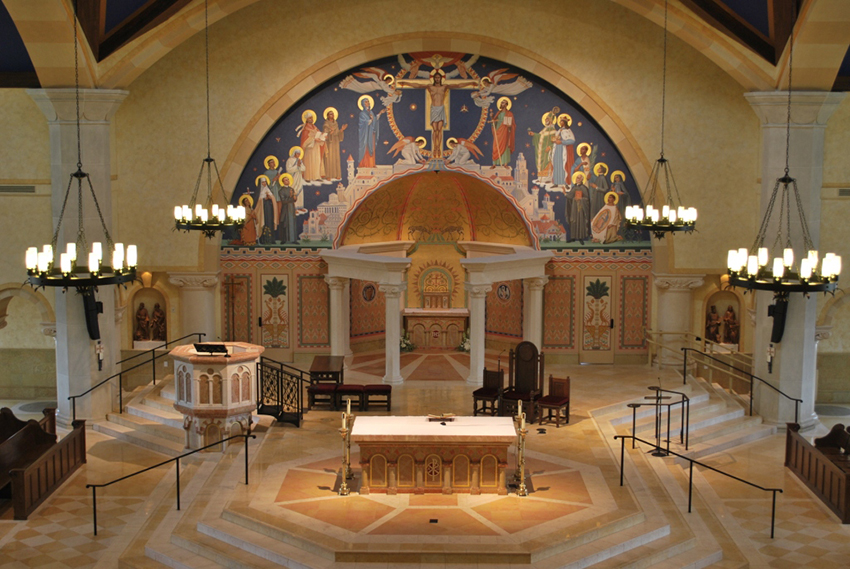 Saint Paul Church, Ohio
pr photo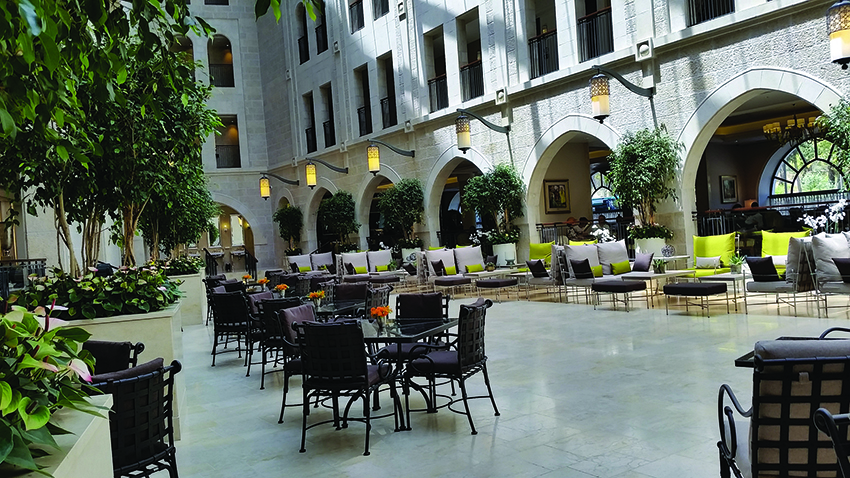 Waldorf Astoria Hotel, Jerusalem
pr photo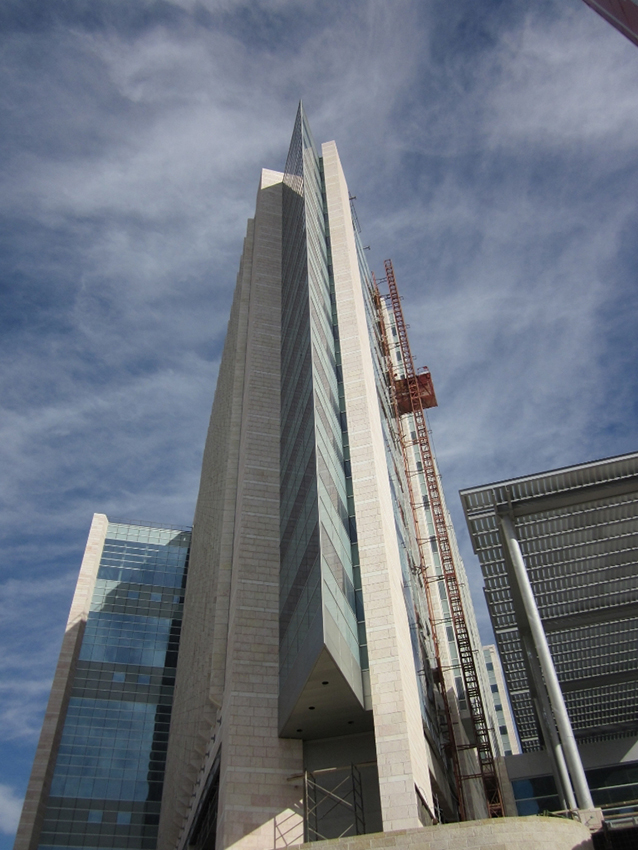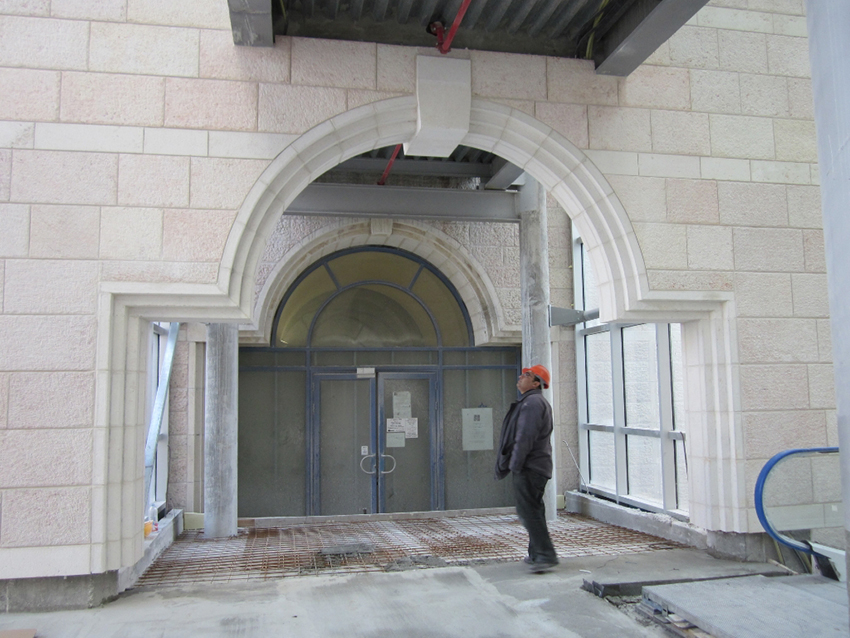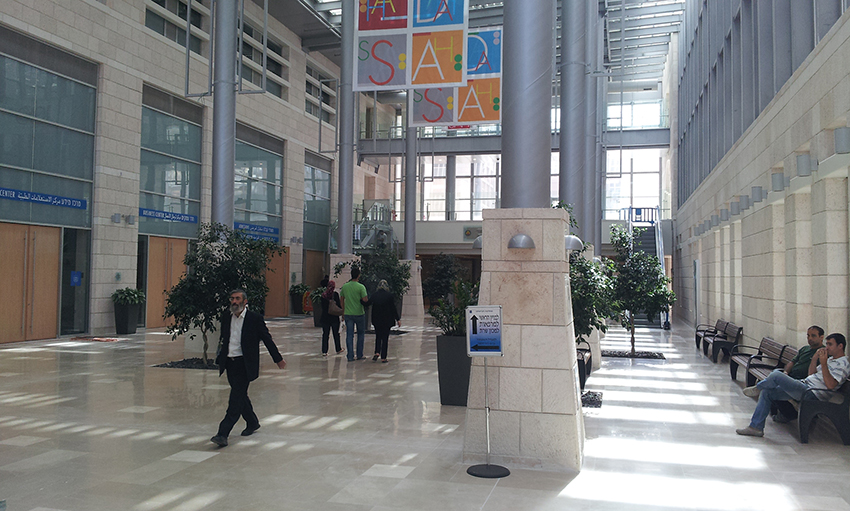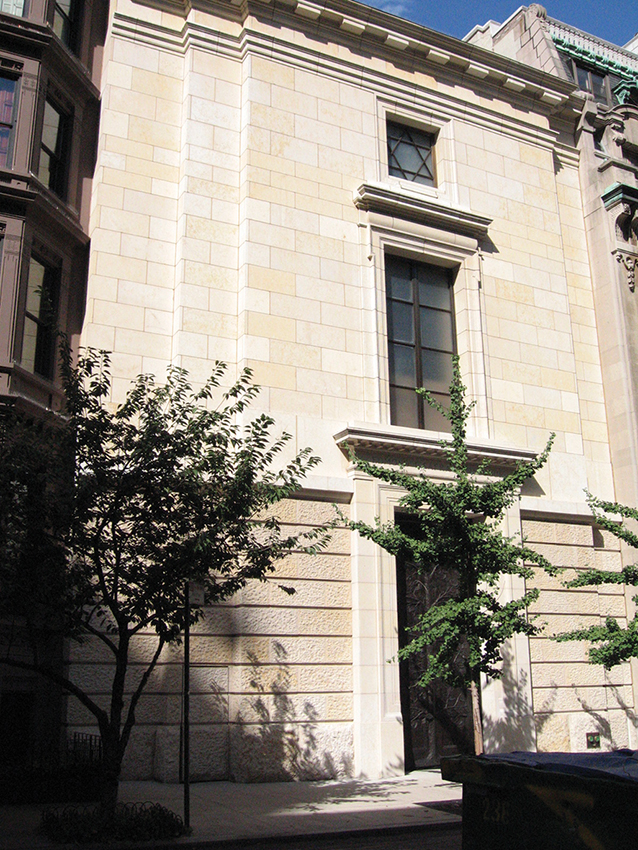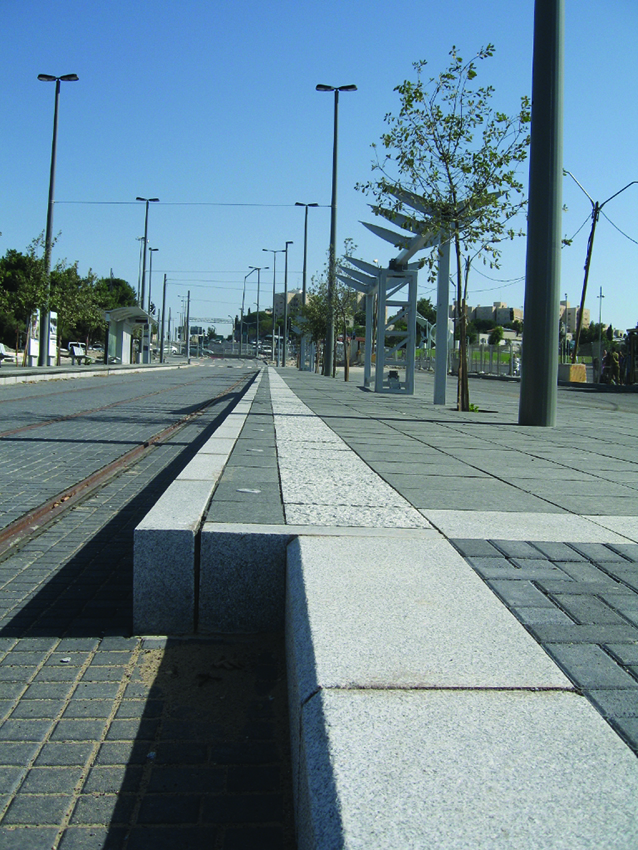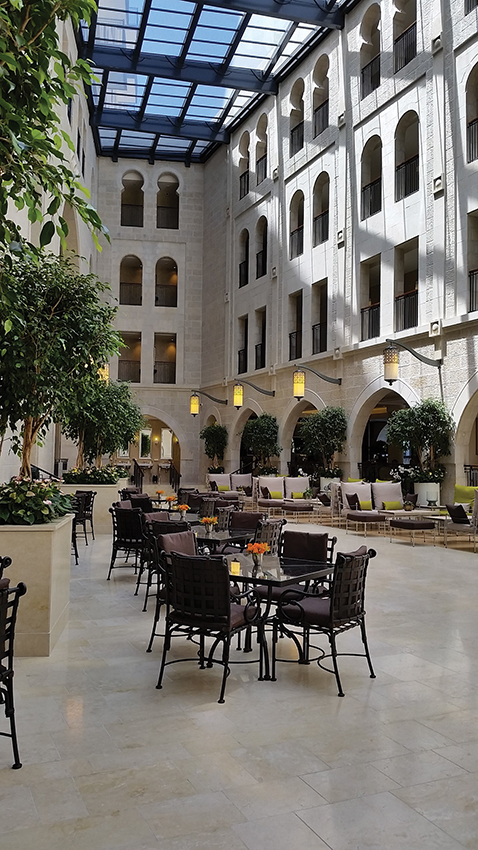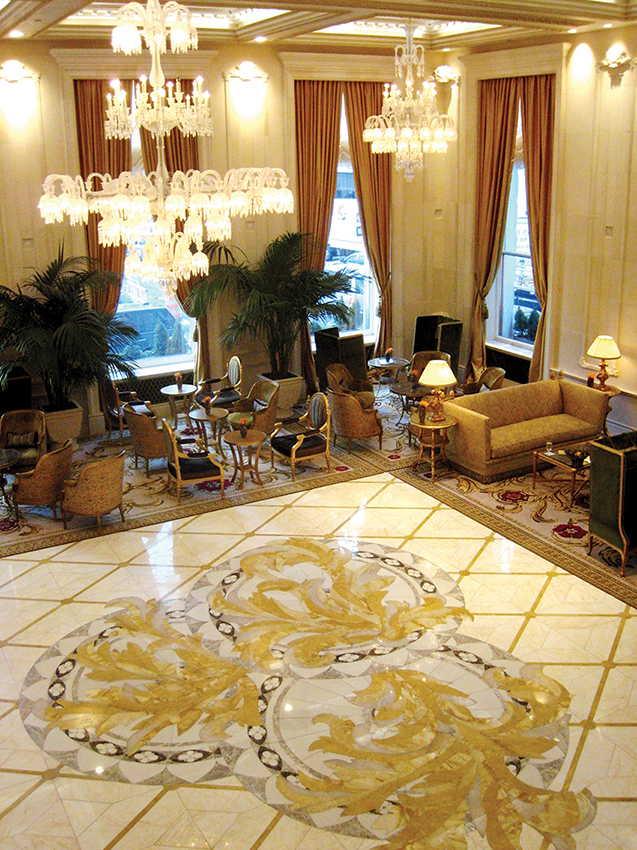 Plaza Hotel, New York
pr photo