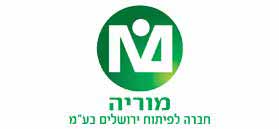 Moriah Jerusalem Development Company Ltd.
Managing, Planning and Implementing Building and Infrastructure Projects for the Development of Jerusalem

Company's Profile
| | |
| --- | --- |
| Established: | 1986 |
| Line of Business: | Managing, Planning and Implementing Building and Infrastructure Projects for the Development of Jerusalem |
| Address: | 2 Safra Sq. P.O.B. 1258 Jerusalem 9414109 |
| Phone: | 972-2-6297616 |
| Fax: | 972-2-6297539 |

Company Executives
Leading Executives
Itamar Ben-Meir, Chief Financial officer
Yoel Even, Chief of Engineering
Eli Shmuelyan, Chief of Business Development

About Moriah Jerusalem Development Company Ltd.
Moriah Jerusalem Development Company Ltd. is the main executing entity of Jerusalem's Municipality and the Ministry of Transport and is one of the leading municipal companies in Israel. Moriah, which is a municipal subsidiary, is responsible for managing and implementing large infrastructure development ventures and for promoting the construction of the city's main public buildings. Moriah also acts as the executing entity of the Israel Land Authority in developing new neighborhoods, and of the Jerusalem Development Authority, and Eden, in promoting projects in urban centers. The company's vision is to be a leading and sustainable agency which promotes the planning and implementation of complex infrastructure projects in Jerusalem. Moriah is an economic company, implementing economic projects for Jerusalem's Municipality in support of residents' welfare. Through these projects, Moriah demonstrates its ability to form profitable business plans and provide external financing as required.
The volume of the company's exceptional operations is expected to cross the NIS 1 billion threshold annually in the coming years, with management of over 300 projects in Jerusalem. Moriah's Chairman is Mayor Nir Barkat and the company is headed by CEO Doron Noiwirt, aided by VP CFO Itamar Ben-Meir CPA, VP Business Development Eli Shmuelyan and VP Engineering Yoel Even.
Moriah's main projects include:
City Entrance Project (Shazar): an exceptionally large project, which includes the development and construction of a new business quarter at the city's entrance, that is expected to become one of Israel's most prominent business quarters in several years with an investment of NIS 1.4 billion, covering 53 acres, an area five times the Azrieli Towers. The new business quarter will add 50,000 new jobs to the capital. In order to promote the overall project, Moriah has set up a new administration – "Shazar administration".
Moriah is also promoting completion of the largest transport project carried out in Jerusalem in recent years – Begin Highway South Extension (Highway 50). A combined project of the Transport Ministry and Jerusalem Municipality, Begin is the city's main highway. It enables drivers to cross the city in a traffic lights free highway, something that has significantly improved traffic flow from north to south and south to north, as well as throughout Jerusalem. The highway is now open from Highway 443 southwards to Malkah and onto Gilo. Upon completion, Begin Highway will connect to the Tunnels Highway (Highway 60). The Begin South project was chosen by the Association of Engineers for Infrastructures Construction as the "Infrastructure Project of Excellence 2015." This project joins several other transport infrastructure development projects implemented in the east of the city.
Moriah also manages large infrastructure work which will be built on the Light Rail's Green and Blue Lines, will open in the coming years, and is also implementing extension of the existing Red Line.
Another domain Moriah is responsible for is the field of Urban Renewal in Jerusalem, which is rapidly gaining ground as a result of Mayor Nir Barkat's policies. In order to promote urban renewal, Moriah set up the Urban Renewal Administration, designated to increase the supply of residential units in Jerusalem, to improve the safety and endurance of buildings, and to provide solutions for young couples, as well as to renew neighborhoods throughout the city.
In addition, Moriah continues to promote the construction of the Israel International Sports Complex in Jerusalem. After completing the construction of the Jerusalem Hapayis Arena and Teddy Stadium's South Stand, which increased the stadium's total capacity to 31,500 seats, Moriah is currently planning an Olympic swimming pool adjacent to the Payis Arena, which will complete the International Sports Complex. Moriah is leading Barkat's plans to build new infrastructures and fill shortages in classrooms and educational buildings. Maya Immanuel Tor, who heads the Educational Buildings Administration, will be responsible from promoting projects to upgrading the city's educational system.
Moriah is also responsible for Solar Energy. The company has so far built 200 installations on top of public buildings to produce renewable and clean energy and in 2016 projects will expand to take advantage of other rooftops, including the rooves of Teddy Stadium and Payis Jerusalem Arena.
Moriah CEO Doron Noiwirt, "With the encouragement and push from Mayor Nir Barkat, the company's chairman, and close work with City CEO Amnon Merhav, Moriah has become the main implementation arm of the Municipality and Transport Ministry by the promotion and implementation of transport infrastructure projects and construction of main public buildings".
Noiwirt added, "The budgets and resources from government ministries and the Jerusalem Municipality provide us with the backing to operate on a large scale and in full energies, hundreds of major important projects for Jerusalem. Moriah sees it as a privilege to work and to promote the development of Jerusalem, across all company sectors. The company, management and employees jointly, consider themselves committed to the promotion of physical and transport infrastructures in Jerusalem for the welfare of all its residents".

Photo Gallery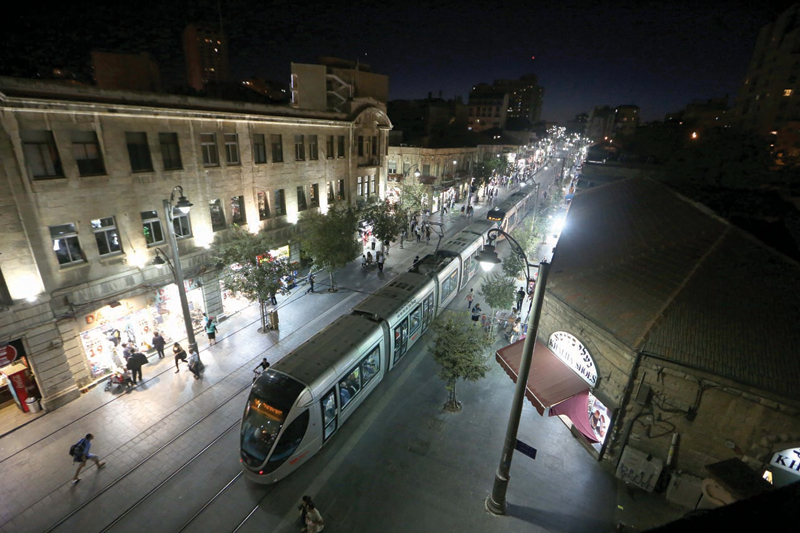 The Jerusalem Light-Rail | Moriah Jerusalem Development Company Ltd.
PR Photo

Ora Road, Massuah | Moriah Jerusalem Development Company Ltd.
PR Photo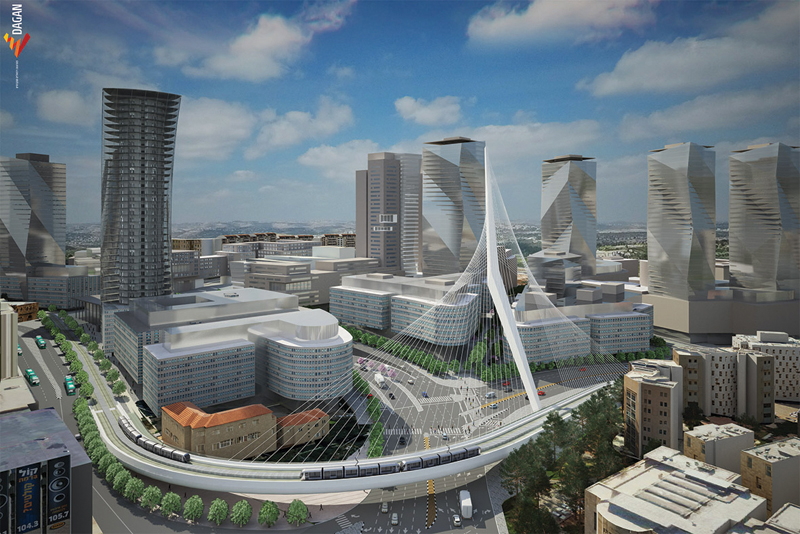 The Entrance to the City, Shazar Project | Moriah Jerusalem Development Company Ltd.
PR Photo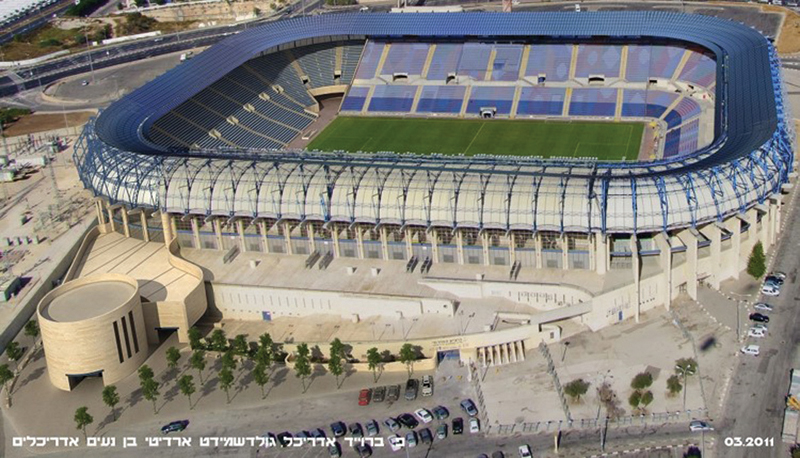 A Solar Roof, Teddy Stadium | Moriah Jerusalem Development Company Ltd.
PR Photo

Company Rankings