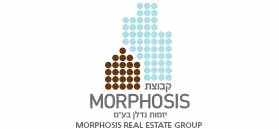 Morphosis Real Estate Group
Residential construction, focusing on urban renewal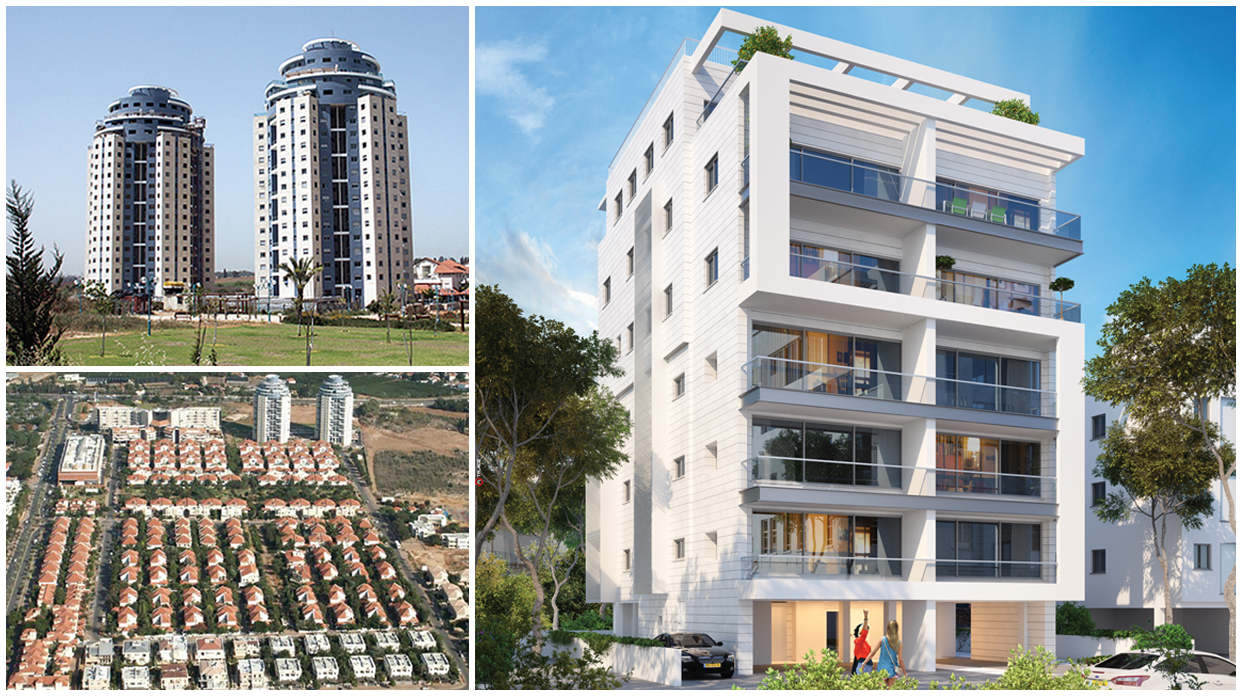 Company's Profile
| | |
| --- | --- |
| Established: | 2011 |
| Line of Business: | Residential construction, focusing on urban renewal |
| Address: | 6 HaMada St., Herzliya Pituach |
| Phone: | 972-9-7710022 |
| Fax: | 972-9-7710044 |

Company Executives
Ruth Tadmor

Owner & Co-CEO

Morphosis Real Estate Group

Gideon Tadmor

Controlling Shareholder

Morphosis Real Estate Group

Shabtay Fishman

Owner & Co-CEO

Morphosis Real Estate Group

View Profile

Shabtay Fishman

About Morphosis Real Estate Group
The Morphosis Group builds residential projects and specializes in urban renewal. The Group was founded by partners Gideon Tadmor, Ruth Tadmor and Shabtay Fishman, all three of them have over 25 years of experience in Israel's real estate sector. For many years, the partners even worked together under the auspices of the publicly-held real estate company Cohen Development. Throughout the years, their joint activities in the real estate world included initiating and managing many projects throughout the country and abroad, including hundreds of housing units and residential neighborhoods, such as Ramot Hasharon in Hod Hasharon.
Morphosis became involved in "Tama 38" and "Pinui Binui" projects in 2012. In 2016, the Group expanded its activities to larger projects in the field of urban renewal and demolishing-and-rebuilding, according to Tama 38 regulations. The Group is active in most of the big cities in Central Israel, including Tel Aviv, Ramat Gan, Givatayim, Bat Yam, Holon, Ra'anana and Hod HaSharon.
Financial Stability and Service as a Superior Value
Morphosis enjoys financial stability and many years of working with the banking system. Thanks to the Group's capital and its relationships with banks, clients are assured the financial support and bank guarantees that are required to ensure the homeowners' rights. Morphosis always places the residents at the front, which is why providing service is a guiding principal, alongside optimal attention to each project. Since the Group views its work as a personal commitment towards the clients, the partners personally meet with the residents.
Partners and Owners
Gideon Tadmor, Controlling Shareholder - previously a shareholder and manager at Cohen Development & Industrial Buildings Ltd., which was traded on the TASE (1986-2011); and served as the CEO of Delek Energy, part of the Delek Group, which is traded on the TASE (2001-2016). In addition, he was CEO and a director of Avner Oil & Gas Ltd., which has been traded on the TASE since 1991; was Chairman of Delek Drilling Ltd., which is traded on the TASE; and was a senior manager of the Delek Group, which is also traded on the TASE. He is the founder and major shareholder of Navitas Petroleum, which is traded on the TASE.
Ruth Tadmor, Owner and Co-CEO - The architect Ruth Tadmor is a graduate of the Technion with a degree in architecture and urban planning (1986). She has extensive experience planning and managing a wide range of projects, including residential buildings, large residential neighborhoods, and public and commercial buildings. she served as an advisor to the Israel Land Administration and the District Committee in the Central District, and managed projects overseas.
Shabtay Fishman, Owner and Co-CEO - Shabtay is a real estate entrepreneur in Israel and abroad. He has three decades of experience in the field of initiating and marketing real estate projects. He served as managing partner at Cohen Pituach Shesh Ltd.
Selected Projects
Ramot HaSharon, Hod HaSharon: 320 Terraced Houses + 164 flat in 2 towers.
Em HaMoshavot Towers, Petach Tikva: Two residential towers with 138 apartments.
Selected Projects - Urban Renewal
Project 100: "100 Meters from Bat Yam's Beach" – 3 Masrik, Bat Yam: The project is located in a quiet one-way street, second line to the sea. 14 flat are under construction in a Tama 38 seismic retrofitting framework.
The SoHoD Project: "Living in Hod HaSharon's Urban Heart" – 19-21-23 HaGe'ula St., Hod HaSharon: 30 new flats are under constructionin in Tama 38 seismic retrofitting framework.
280 Dizengoff St., Tel Aviv – Tama 38, retrofit. Pending permit
10-12 HaShoshanim Blvd., Shikun Vatikim, Ramat Gan – a luxurious project, located in the highly demanded Shikun Vatikim neighborhood. An addition of 8 residential units under Tama 38, retrofit. The luxurious project will entail a lavish architectural design along-side meticulous quality of construction. Pending permit.
4-34 Nahal HaBsor, Tel Aviv: Eviction of 128 apartments and the construction of about 450 apartments.

Facebook Updates

Projects
10-12 HaShoshanim Blvd., Ramat Gan

Ramot Hasharon Towers, Hod Hasharon

Em HaMoshavot Towers, Petach Tikva

19-23 HaGeula St., Hod Hasharon

Ramot Hasharon, Hod Hasharon

280 Dizengoff St., Tel Aviv

SoHoD Project - 23-19 HaGeula St., Hod Hasharon