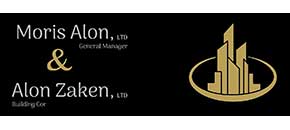 Morris Alon Ltd. & Alon Zaken Ltd.
Initiation and Construction Works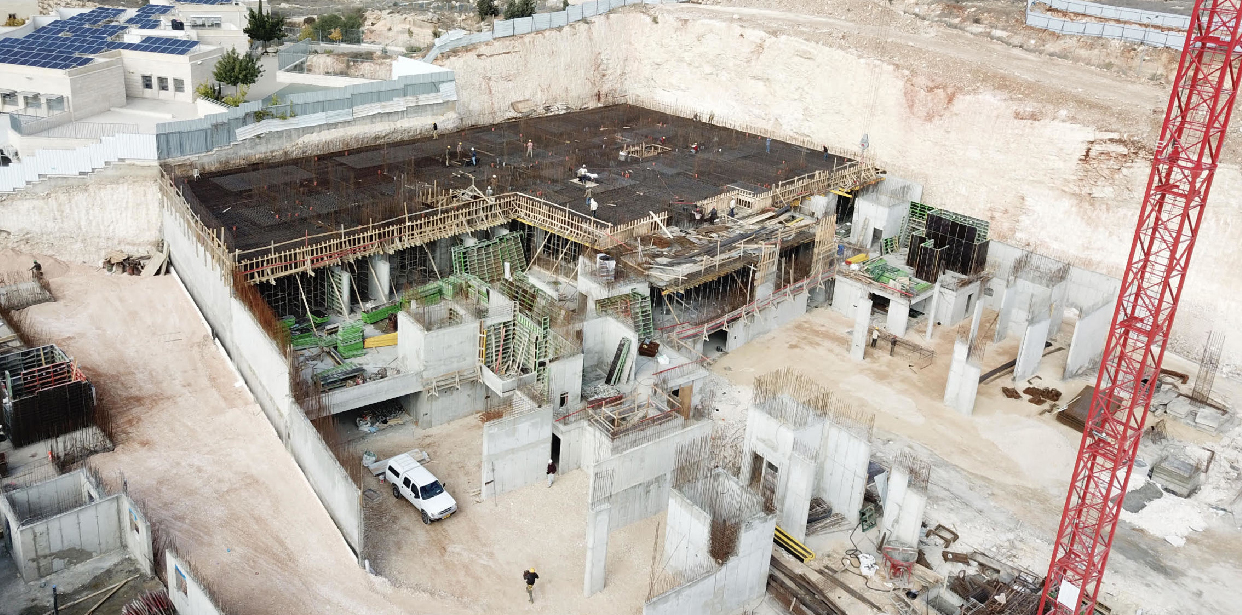 Company's Profile
Established:
1982
Line of Business:
Initiation and Construction Works
Address:
10/2 Yohai Bin Nun,
Ramat Beit HaKerem, Jerusalem
Phone:
972-2-6791964
Fax:
972-6791974

Company Executives

About Morris Alon Ltd. & Alon Zaken Ltd.
Morris Alon Ltd. is a real estate initiation and execution company which was established in 1982 by Morris Alon, an entrepreneur with more than 50 years of cumulative experience in the construction industry.
The company focuses on real estate initiation in Jerusalem and its surroundings and has a contractor classification of C5 (Unlimited). Initially, the company was active in managing projects for Mattathias Lifshitz Ltd., where Morris served as a VP. Later on, the company expanded into the execution segment, and started to build large-scope public projects such as schools, sports halls, academic institutes and old-age homes. Notable among these projects are the Student Center in Hadassah Ein Kerem, the Idan HaZahv old age home in Katamonim, the Art Academy Bezalel, The Neve Amit old age home, an office building of the Israel Road Company Jerusalem District, the Great Beit Midrash of the Baalaz Hassidim and more.
Construction of Hundreds of Residential Apartments Over the Years
A decade after its establishment, Morris Alon entered the residential construction segment, and built, inter alia, 264 apartments in the city of Ashkelon, as a housing company, 135 apartments in the city of Modi'in, 32 apartments in Ramat Beit HaKerem and 36 apartments in Givat Ze'ev. Currently, the company is executing numerous projects in cooperation with Alon Zaken Ltd. (which consists of former employees of Morris Alon).
Unique Expertise in the Preservation of Historic Buildings
The company has extensive cumulative experience in restoring and renovating historically-important sites, such as the renovation of Book and Kippah Hall of the Israel Museum, and the dismantling and façade restoration in Yafo St., Jerusalem for the Light Rail. All of these works were executed as a Primary Execution Contractor.
Alon Zaken Ltd.
Alon Zaken Ltd. was founded in 2012 and consists of former employees and managers of Morris Alon Ltd. The company was founded by Ilan Zaken and Yaron Alon, both seasoned former employees of Morris Alon Ltd.: Ilan worked in the company for 18 years as a senior project manager who was responsible for executing dozens of public institutes and residential apartments in Jerusalem and its surroundings, and Yaron served as a senior work manager of the company while managing numerous complex projects.
The company is considered to be a leader in the Real Estate Execution segment in Jerusalem and its Surroundings. It employs engineers, practical engineers, work managers and about 100 professional construction workers, some of whom have 25 years of experience.
Close Cooperation with Morris Alon Ltd.
Alon Zaken Ltd. specializes in the construction of public buildings, institutes and residential apartments, and since its establishment it executed several projects for Morris Alon Ltd., including: The construction of 7 buildings with 42 apartments in Givat Ze'ev and the construction of 66 apartments (a mix of high-density construction with detached houses) in Zur Hadassah. The company is also building 8 buildings with 48 apartments for the lev HaMatmonim association in Givat Ze'ev and also a residential project in the Sho'afat – Ramot Shlomo Range where 6 buildings with 125 apartments. The company is currently constructing a Beit Midrash in Jerusalem. All of the projects are executed in full cooperation with Morris Alon Ltd.
Executes the Steel Frame Works Alone Without Subcontractors
Alon Zaken executes the buildings' steel frames through its employees under the supervision of its work managers and doesn't outsource these works to subcontractor, as is the norm in the industry. This optimal management method enables the company to control the construction quality in its projects, to the benefit of its customers. In addition, the company has advanced and innovative construction equipment, such as steel frame works equipment of the German company Peri, tower cranes, telescopic loader, generators, heavy equipment and more.
Financial Strength
The company executes all of the projects for which it is responsible on its own through its own equity, and this is the best indication of its financial strength and stability. In addition, it is highly reputed for its payment ethics and therefore numerous contractors work with it for many years, which in turn affects the construction quality and the ability to meet contractual obligations.
A Personal and Devoted Service
The managers of Alon Zaken provide a fast and personal response for the customers to their full satisfaction, and take care to visit the construction sites daily in order to closely monitor and supervise the construction's rate, quality and compliance with the schedules.

Photo Gallery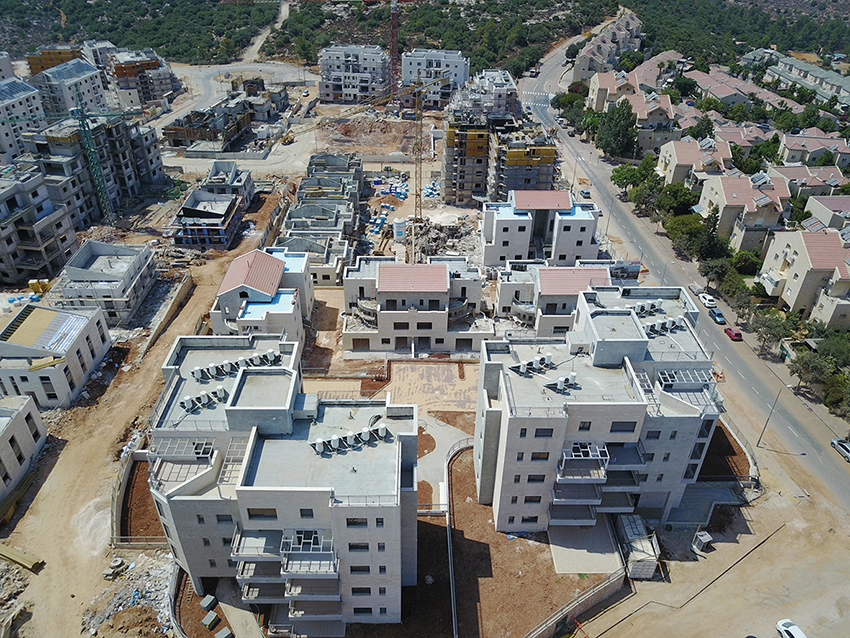 Morris Alon Ltd. & Alon Zaken Ltd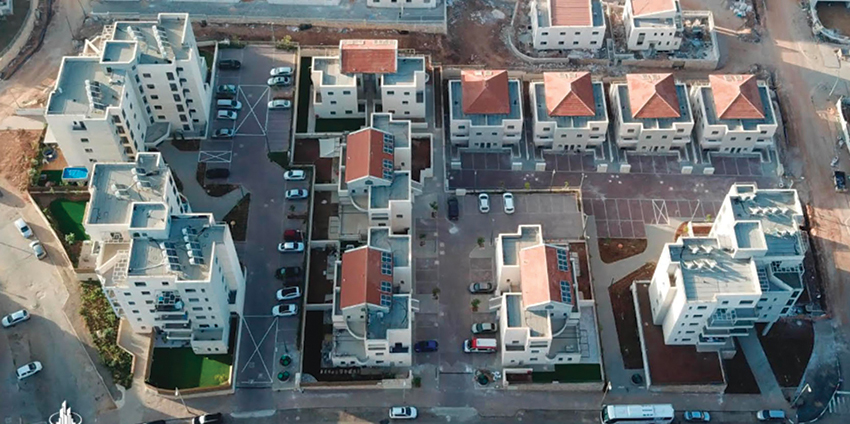 Morris Alon Ltd. & Alon Zaken Ltd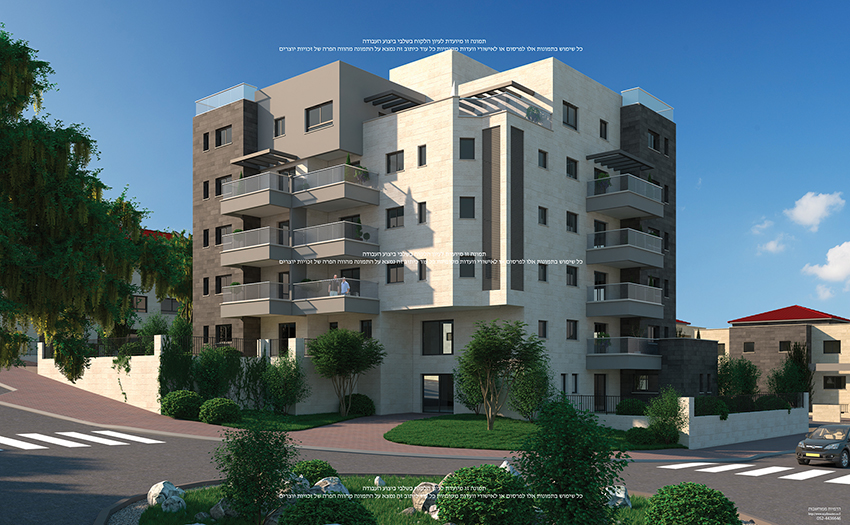 Morris Alon Ltd. & Alon Zaken Ltd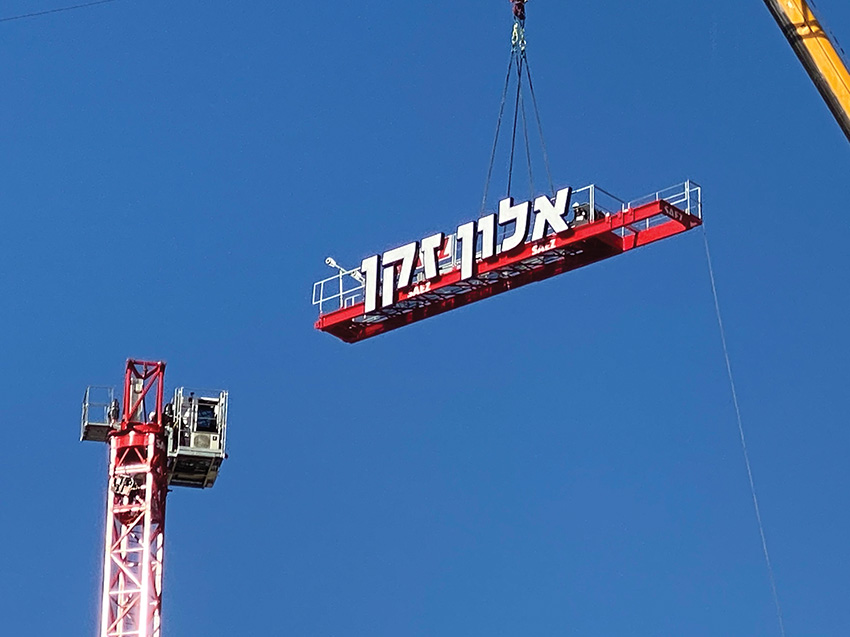 Morris Alon Ltd. & Alon Zaken Ltd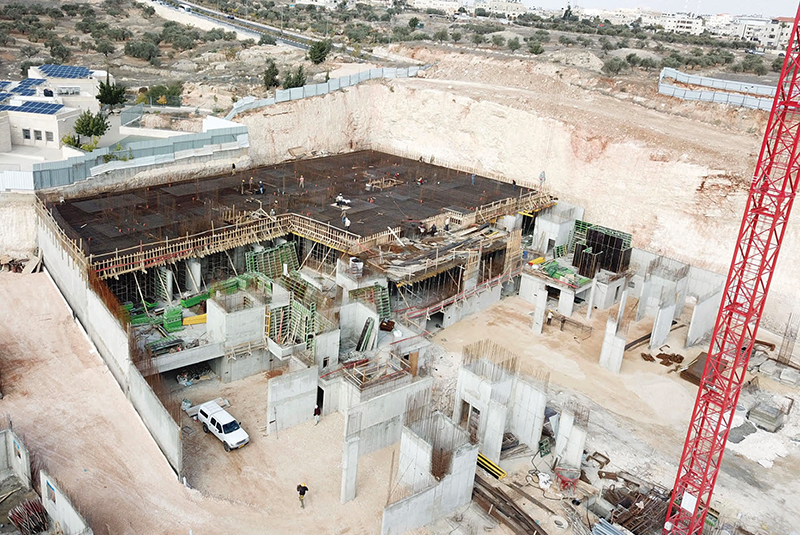 Morris Alon Ltd. & Alon Zaken Ltd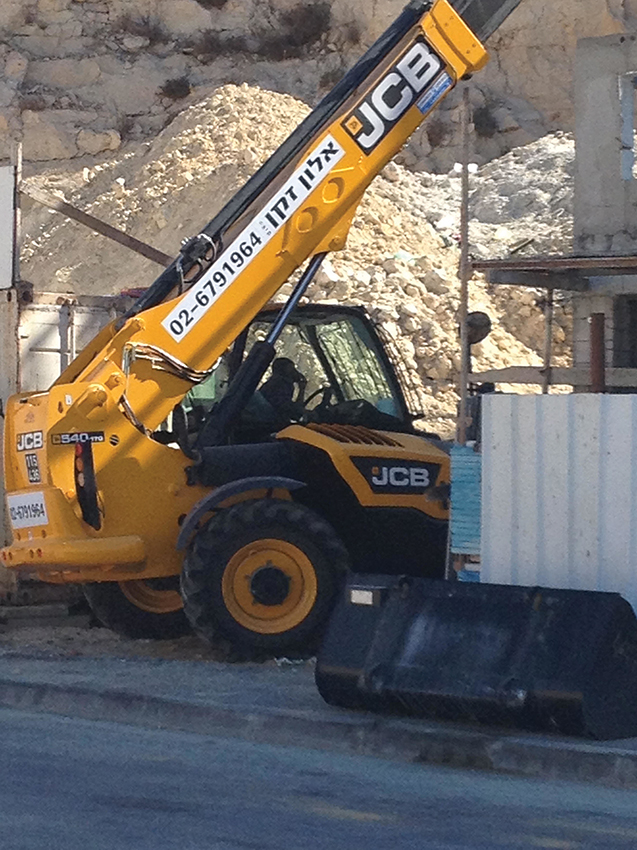 Morris Alon Ltd. & Alon Zaken Ltd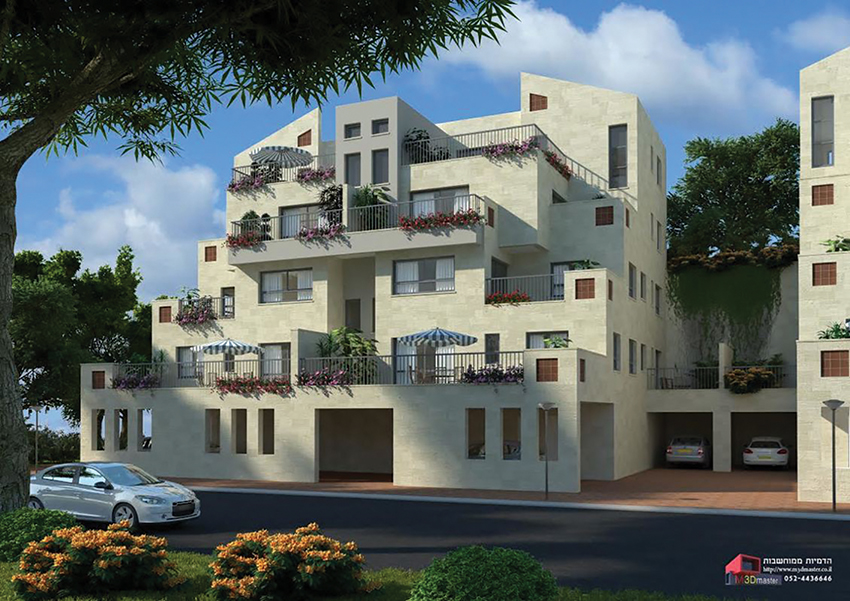 Morris Alon Ltd. & Alon Zaken Ltd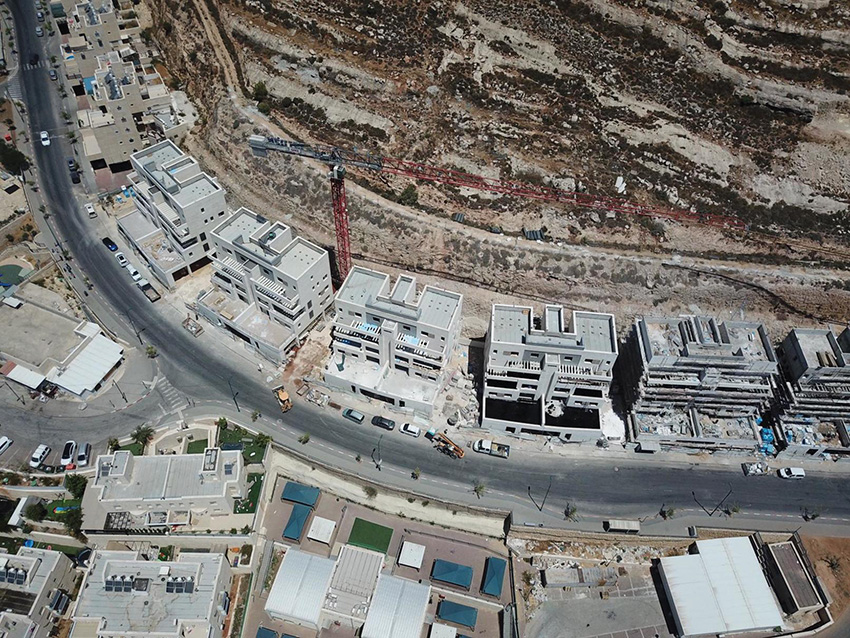 Morris Alon Ltd. & Alon Zaken Ltd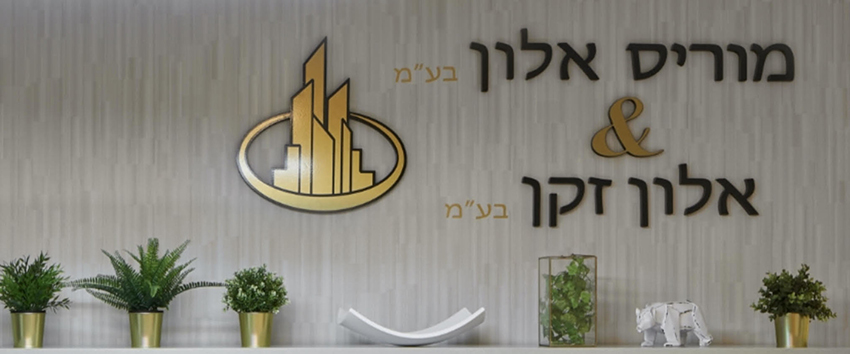 Morris Alon Ltd. & Alon Zaken Ltd