Company's Profile
| | |
| --- | --- |
| Established: | 2014 |
| Line of Business: | Start-Ups |
| Address: | 8 HaSadna'ot, Herzliya |
| Phone: | 972-77-2201337  |

Company Executives
Chemi Katz

Co-Founder & CEO

Namogoo Technologies Ltd.

Ohad Greenshpan

Co-Founder & CTO

Namogoo Technologies Ltd.

Dror Raskin

CFO

Namogoo Technologies Ltd.

Keren Halperin

Chief People Officer

Namogoo Technologies Ltd.

Liz Ritzcovan

Chief Revenue Officer

Namogoo Technologies Ltd.

Einat Etzioni

Chief Marketing Officer

Namogoo Technologies Ltd.

Alon Rozenberg

SVP Customer Success

Namogoo Technologies Ltd.

About Namogoo Technologies Ltd.
Founded in 2014 by Ohad Greenshpan and Chemi Katz, Namogoo's platform eliminates customer journey hijacking from e-commerce, marketplace, finance and insurance websites.
The company has offices in Israel (Herzliya), The U.S. (NYC and Boston), and England (London), and to support the accelerated growth for its longstanding and new customers, it has doubled its human resources in the U.S. and Israel, and currently has more than 100 employees. The company's name originates from the Hebrew word "Namogoo" which means "Vanished", pointing to the company's main product which prevents the "hijacking" of customers from online retail and eCommerce websites, by unauthorized ads injected into consumer browsers. Online visitors impacted by these injected ads are exposed to pop-up ads, banners, and other promotions when they visit an eCommerce website. Many of these ads promote competitor offers, all aimed at diverting visitors away from the site where they end up purchasing elsewhere.
Protecting the Customer Experience and Increasing Online Revenue for eCommerce Brands Worldwide
Namogoo helps some of the world's largest brands ensure their intended online shopping experience is received by their customers free of disruption, enabling them to increase online revenue and top business metrics. The company's unique customer-side platform identifies and blocks unauthorized ad injections running on the consumer's web browser when they visit their clients' eCommerce sites.
A New Generation of Efficiency and Maximum Control of Companies' Digital Investments
Namogoo's machine learning platform monitors more than a billion web sessions weekly, ensuring that companies can maximize their digital investment by delivering the optimal customer experience. Additionally, Namogoo's Customer Privacy Protection solution gives online enterprises full visibility and control of all 3rd party vendors running on their site and the data they collect and share, helping to prevent costly breaches and ensure compliance.
Integrating Namogoo's technology is seamless as it can be deployed by digital/eCommerce teams with standard tag management solutions, and does not require any development, IT, or security resources for setup or maintenance.
The company provides services to more than 100 large international customers with more than 1500 leading brands from the U.S., Europe and Latin America, including Asics, Lenovo, Samsonite, Upwork, Saks Fifth Avenue, Office Depot, Tumi, Dollar Shave Club, Teva and dozens more. To date, Namogoo has generated for its customers additional revenues amounting to more than NIS 1.5 billion USD.
A Promising International Start-Up
In 2018, Namogoo was included in Gartner's Cool Vendor list and CNBC's Promising Start-Ups in 2018 list. In addition, the company was selected by the prestigious journal Built In Boston as one of Boston's Promising Start-Ups in 2017 list. In 2019, Namogoo was selected by D&B as Israel's Best Start-Up to Work For in 2019. To date, the company has raised 69 million USD from external investors, an indication of the great trust of investors in the company's platforms.
The Company's Founders
Chemi Katz, Co-Founder and CEO
Chemi has 17 years of experience in the security, online purchasing and advertising world. In 2013, he founded Seapai, which was also active in the online purchasing world, as well as Reissod (both as a Co-Founder). Chemi served for four years as CEO of DoubleVerify, an advertising company.
Ohad Greenspan, Co-Founder and CTO
A serial entrepreneur with vast experience in building new technologies. Ohad has an extensive background in advanced technologies of Big Data, computational learning, information security and e-commerce. His Ph.D. and work in the IBM Research Lab contributed greatly to his knowledge in these fields. Udi served in the IDF's Military Intelligence Unit 8200 as an officer in the Talpiot Program. In 2010, he founded Fashioholic, a start-up in the serious games segment – games that create business value through the power of play. In 2014 he founded Namogoo with Chemi Katz.
Putting People First
The company has great faith in the cultivation of its human capital in Israel and in its offices abroad, and its employees receive benefits and superb employment terms. The employees also receive full transparency from the company's executives on the trends and developments in the company's direction, financial results etc. the company also emphasizes the human diversity among its employees as expressed in particular by the high share of women of total employees (about 40%), from entry-level positions up to the executive management.

Photo Gallery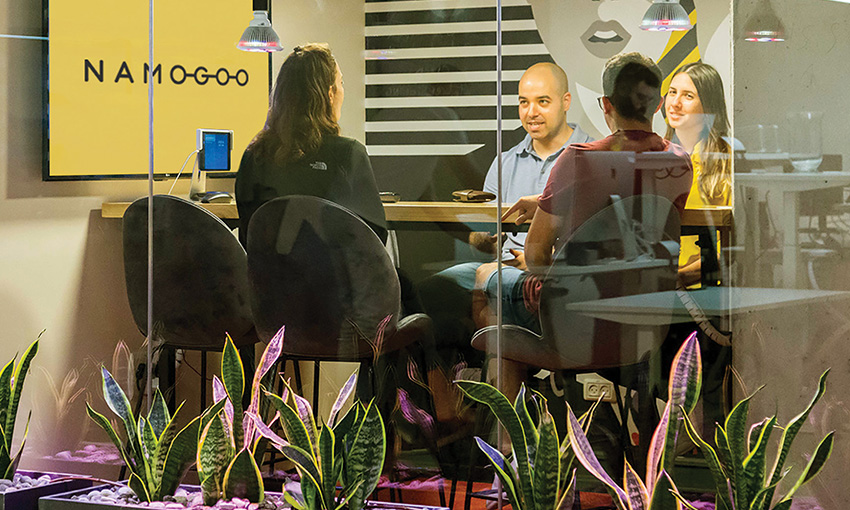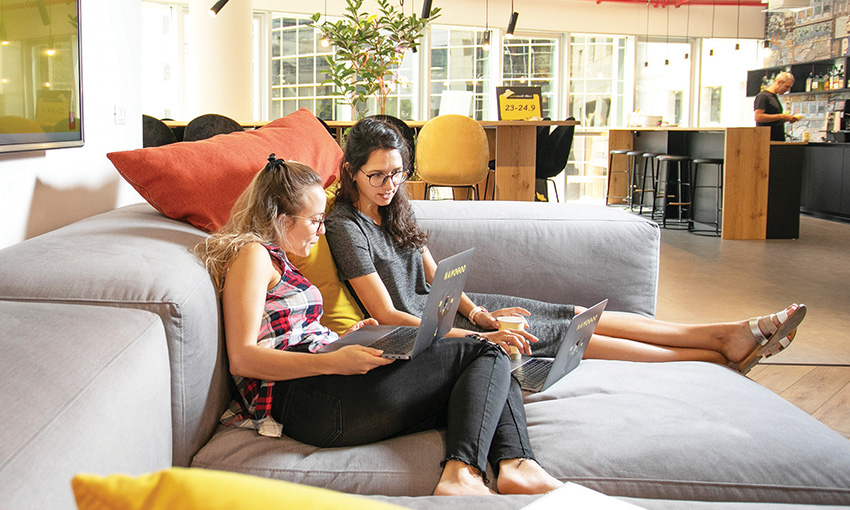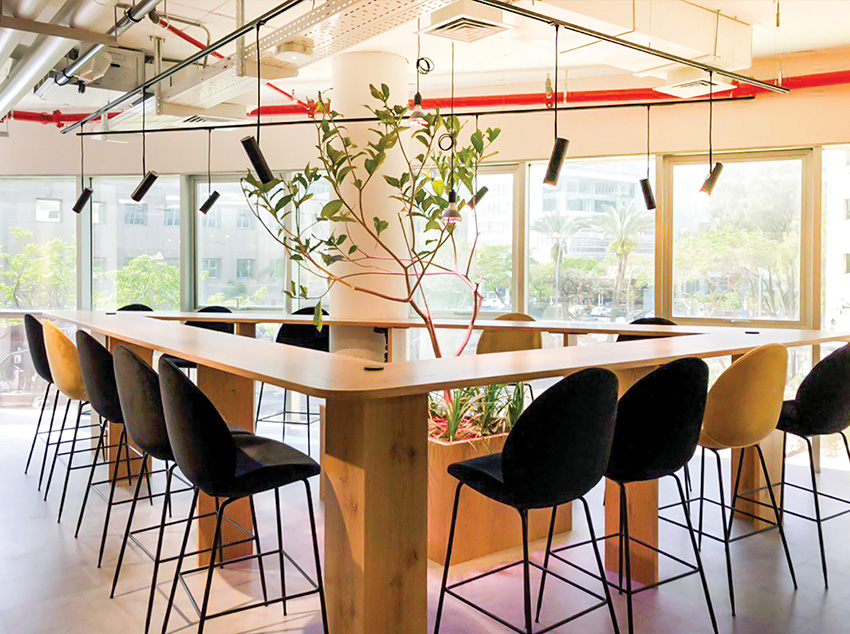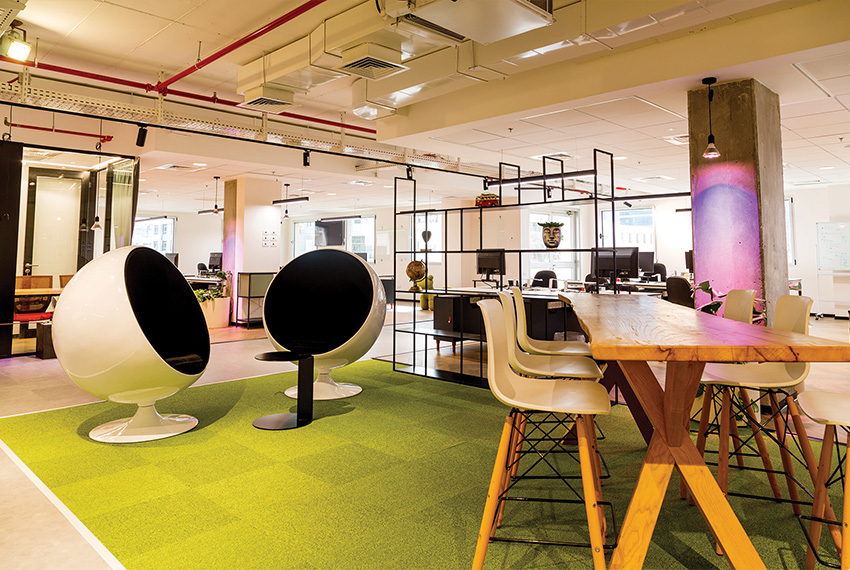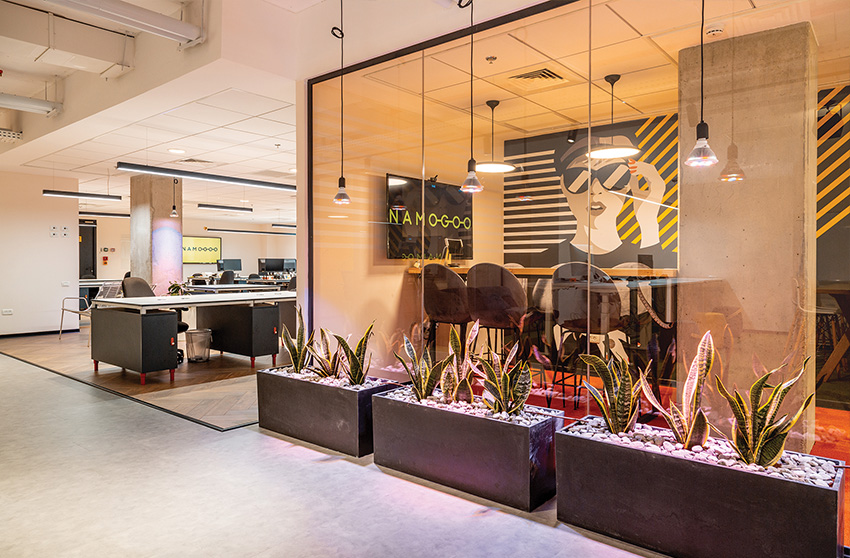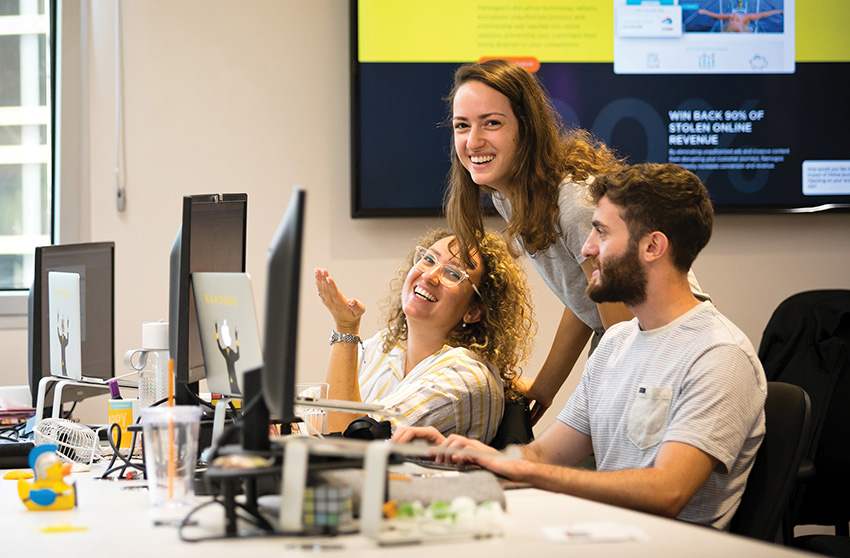 Company Rankings