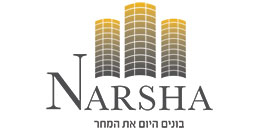 Narsha Construction and Investment Ltd.
Construction, Development and Infrastructures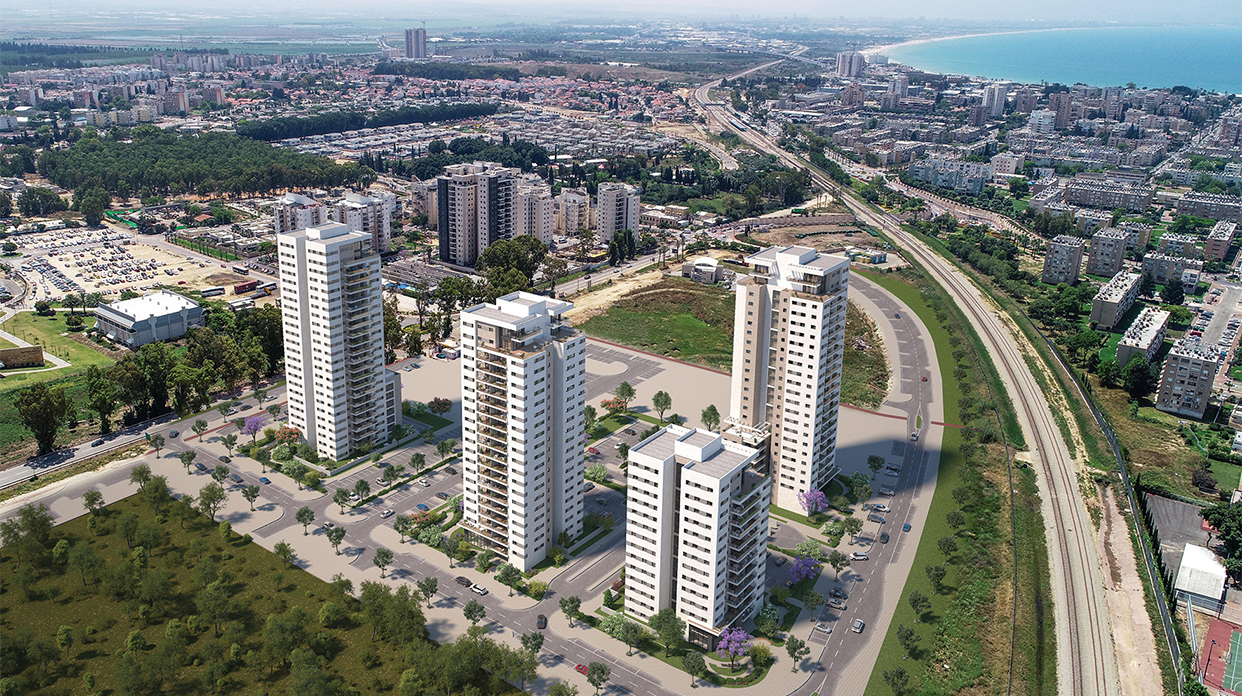 Company's Profile
| | |
| --- | --- |
| Established: | 1996 |
| Line of Business: | Construction, Development and Infrastructures |
| Address: | Yarka Village, 24967 P.O. Box 1123 |
| Phone: | 972-4-9562611 |
| Fax: | 972-4-9562610 |

Company Executives
Amin Ramall

CEO and Owner

Narsha Construction and Investment Ltd.

About Narsha Construction and Investment Ltd.
Narsha Group is a private group, engaged in the development, construction, and marketing of residential and commercial projects, along with the execution of other projects for companies, institutional bodies, and government ministries (Ministry of Defense, Prime Minister's Office, and Rafael).
Narsha manages and carries out all the projects, including development, planning, construction, marketing, sales, customer service, and inspection.
Founded in 1996 as a residential construction company, the company has steadily expanded in scope and number of projects, and in management and employee quality. The group has constructed thousands of housing units throughout the country and also acts as a contractor for institutional, security, and government agencies. The company's unique strength is that it is both a developer and a contractor, with the highest contractor classification in Israel - C5. It is recognized for performing government work on behalf of the State of Israel (has a supplier number from the Ministry of Defense).
The group employs about 100 individuals (including 30 senior engineers and 19 managers) and diverse and permanent professional teams from all construction areas. The group owns heavy equipment including cranes, a fleet of crane trucks, Manito vessels, a fleet of concrete pumps, Baranovich molds, and Acro towers (support scaffolding).
Vision and Values
Narsha Group's vision is to be the first choice for its customers and employees as a well-established and stable group, caring for their needs and those of their employees, encouraging excellence, professionalism, and innovation in construction (including using green technologies), all the while following environmental sustainability principles.
Amin Ramal, the founder, and CEO of the group grew up in this field and believes that the business should benefit everyone - its customers, suppliers, and employees. He believes the key to success lies in keeping the right people in the right places, managing them effectively, and maintaining the quality of the workforce at all costs while combining professional and academic experience.
Selected Projects
Narsha on the Park - a unique and magnificent project that consists of 318 quality housing units in four residential towers along with open areas for tenants to enjoy in the Hakerem C neighborhood of Acre.
Nof Poria - the "Nof Kinneret Poria" neighborhood, which contains about 950 housing units, most of which are inhabited, is currently expanded to 1,500 housing units and is intended for the ultra-Orthodox religious population in Tiberias.
Pikud Haoref, Camp "103" - the "103 Ramla" project is a unique construction project for the Rescue Division of the Home Front Command. The first and only of its kind in Israel and one of the few in the world, built with the most advanced technologies.
Neot Peres - a prestigious project in Haifa, containing two residential buildings and 52 housing units facing the green landscape of the Carmel Mountains.
Human Brain Research in Givat Ram - the construction of the "Human Brain Research" building on the Hebrew University of Jerusalem campus, in a unique design conceived by the British super-architect Norman Foster.
The decision to choose Narsha to build the unique project is a sign of appreciation, honesty, and great trust in the company.
Nursing Home "Haim baCarmel" - developing and establishing an innovative and groundbreaking nursing home in Daliyat al-Carmel that is supposed to accommodate about 288 beds. The Narsha Group has entered the field of senior housing and nursing homes and is currently working to expand its activities throughout the country.
Mehir leMishtaken, in Maalot - construction of a project with 247 housing units in 12 towers.
Urban Renewal
The Narsha Group is becoming a key player in the urban renewal arena and specializes in locating, managing, planning, and executing urban renewal projects in areas of demand in Israel.
Currently, the company promotes thousands of housing units throughout the country and boasts a tradition of excellence in planning and construction. Narsha is well versed in the complexities of Pinui Binui and TAMA 38 processes from all perspectives: social, property, planning, and performance, and it operates according to the requirements of local authorities and planning institutions, in full cooperation and transparency with the tenants.
"Narsha Urban Renewal" is the urban renewal division of the Narsha Group in areas of demand in Israel, specializing in TAMA 38/2 and Pinui Binui projects. Understanding and knowing the city, along with the professionalism and experience of the Narsha Group, allows us to create a quality living environment in the country's most sought-after cities.
Our vision will breathe new life into the city centers, giving buildings and their occupants a chance to innovate, weave new stories, and become leaders in planning, design, and residential experience. The result is high-quality buildings and residential complexes that offer a great real estate opportunity and contribute to strengthening the urban environment and community life.
A combination of Narsha's financial strength, being a development and contracting company, and being fully responsible for the products it delivers to customers is what provides peace of mind for customers and tenants of Narsha's projects.
Currently, the company is developing urban renewal projects across Israel, including Tel Aviv, Herzliya, Raanana, Givatayim, and Petah Tikva, amounting to more than 1,000 housing units in various stages of construction and will be built in the coming years in the sought-after city centers.
Contributing To The Community
Narsha believes that social and community contributions are an integral part of the group's business activities. Narsha chose to adopt a promising athlete, believing that sport provides an essential lesson in striving for excellence and fair competition and contributes to a healthy lifestyle.
Narsha invests in an innovative high-tech project at the MASA plant (where advanced technological work is carried out, also with the defense industries), which employs about 135 women from the periphery, many of them religious.

Projects