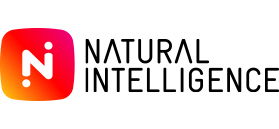 Natural Intelligence
Global Leader in the Comparisons Field


Company's Profile
| | |
| --- | --- |
| Established: | 2009 |
| Line of Business: | Global Leader in the Comparisons Field |
| Address: | 6 Totzeret Ha'Aretz St., ToHa Tower, Tel Aviv |
| Phone: | 972-72-2723840 |
| Fax: | 972-3-7608883 |

Company Executives
Tomer Amitai

CFO

Natural Intelligence

Nir Greenberg

CEO

Natural Intelligence

Neta Feller

Chief People Officer

Natural Intelligence

Jonathan Idelsheim

General Manager

Natural Intelligence

Moti Karmona

General Manager

Natural Intelligence

Lior Shechter

CTO

Natural Intelligence

About Natural Intelligence
Natural Intelligence (NI) was founded in 2009 and is a world leader in the online comparison sphere. The company's leading brands Top10.com and BestMoney, help millions of consumers worldwide organize the overwhelming flow of information needed to make informed decisions and connect with services and products that perfectly match their needs and interests. The company's advanced technology platforms are based on several infrastructures layers, which are updated continuously, enabling the company to continually increase its operation volume and the value it offers its partners and customers.
Every Employee Makes a Difference
Natural Intelligence's brands and products are characterized, defined, and developed in its Israeli R&D center in Tel Aviv, alongside its HQ, which includes Sales, Marketing, and Business Management. The company's employees, experts in their field, are its source of expertise and innovation, leading strategy determination at both the company and the product levels. Therefore, every employee influences NI's products daily and participates in critical decision-making processes. The company works in a business unit model for every house brand, and each unit is managed independently. In addition, professional stakeholders are also working cross-platform to assure transformation of knowledge between the teams and best practices sharing. This structure enables NI to drive business processes in a more focused and agile manner. As a result, each division in the business unit can affect the product on a deeper level.
Social Impact
NI takes an active part in the Israeli Tech ecosystem and is a pioneer and a driver of social impact for the entire industry, especially in issues pertaining to gender equality. NI strives to promote a fair and equal workplace for the LGBTQ community and works closely with LGBTech and the Israeli LGBT Association. Moreover, as part of its deep commitment to the issue, the "Maavarim" association operates from NI's offices and receives ongoing support in all aspects of its administration. In addition, NI was the first company to provide a NIS 50k surrogacy grant for those unable to undergo surrogacy in Israel.
Since its establishment, NI has been working with numerous organizations that promote social change, including "Gesher El HaNoar," "Appleseeds," "Shavot," and others. NI's employees and senior managers participate in various volunteering and mentoring activities. NI has won awards and recognition both within Israel and abroad for its diverse activities and social involvement.
Professional Development and Learning
The company emphasizes creating a work environment that enables all employees to reach significant achievements while realizing their full potential. NI pays extra attention to employee retention by developing in-house career growth paths by mobilizing and promoting from within. Each year, 15-20% of the company's employees are encouraged to take on their next role within the organization.
The company develops structured career paths, and all employees have a personal and professional learning program. In addition, the company conducts and participates in various technological training and learning seminars to enhance expertise and innovation.
The New Job World
NI is a leader of the new business world and was one of the first companies to adopt and implement a fully hybrid operating model that combines working from home and from the office, as they believe is suitable for the post-Covid era. NI has developed a "Hotel Desking" system in that mindset and has even created a designated seating reservation app for all employees, including management. Numerous organizations later adopted NI's model both in Israel and abroad.
Benefits and Welfare
NI is regularly included in the "Best Companies to Work For" rankings. The company firmly believes that hard work needs to be rewarded. In addition to the competitive wages and excellent benefits, it offers stock-option plans to all employees, allowing them to benefit from the company's shared success. The company also provides various welfare initiatives and perks, such as team building activities, well-stocked kitchens, a state-of-the-art gym, a professional producer leading our house bands, gifts, trips, parties, and much more.

Facebook Updates

Photo Gallery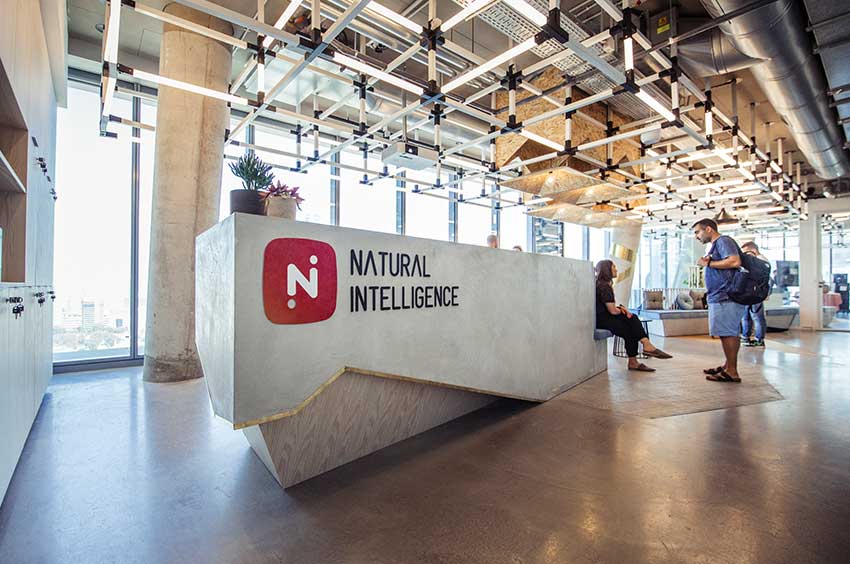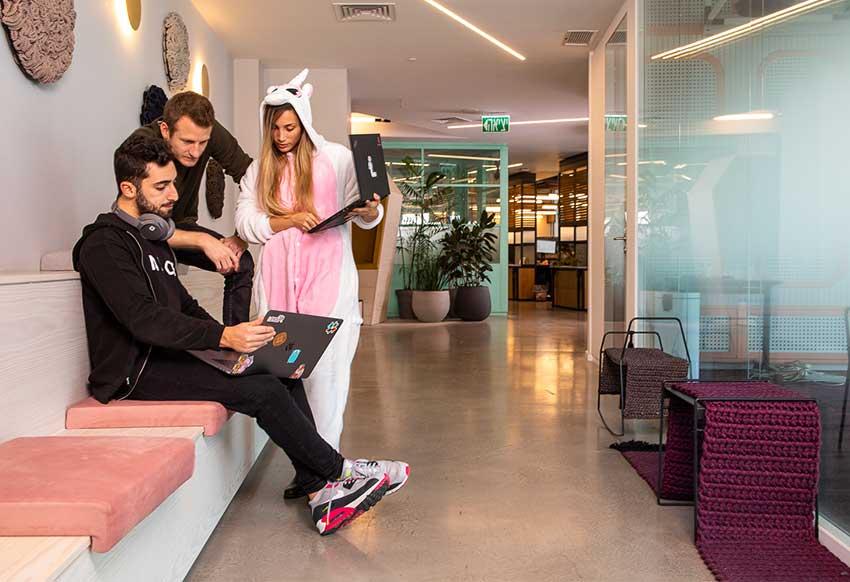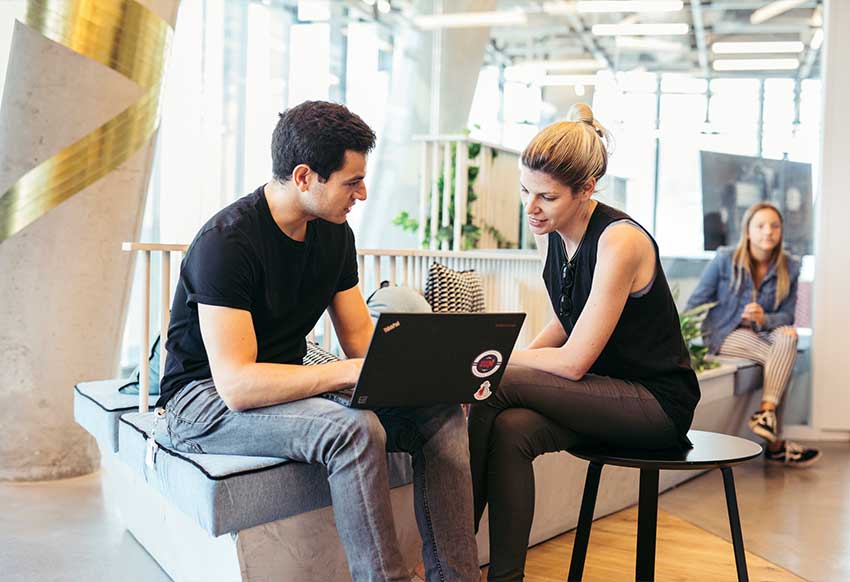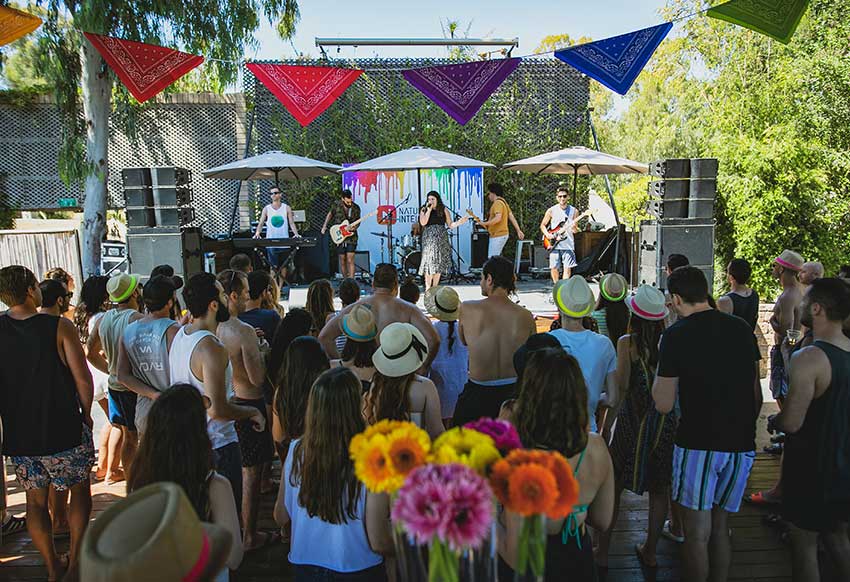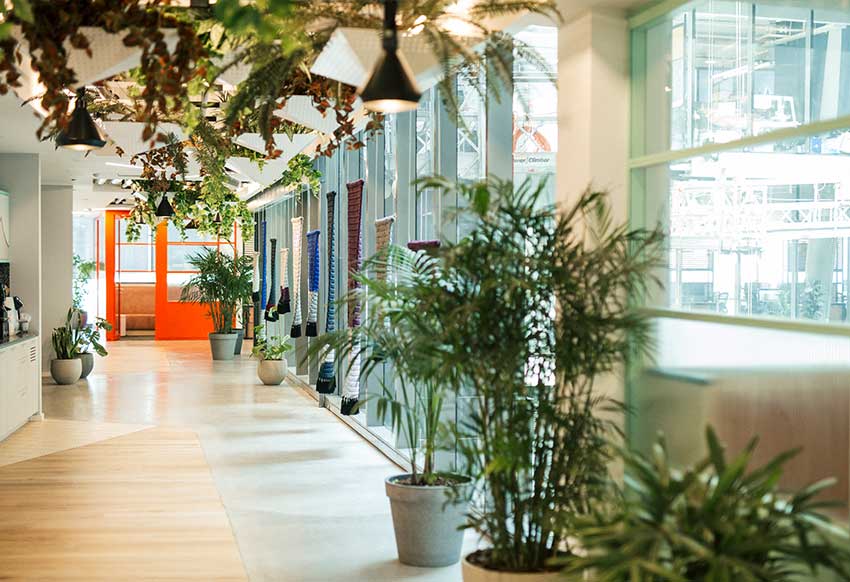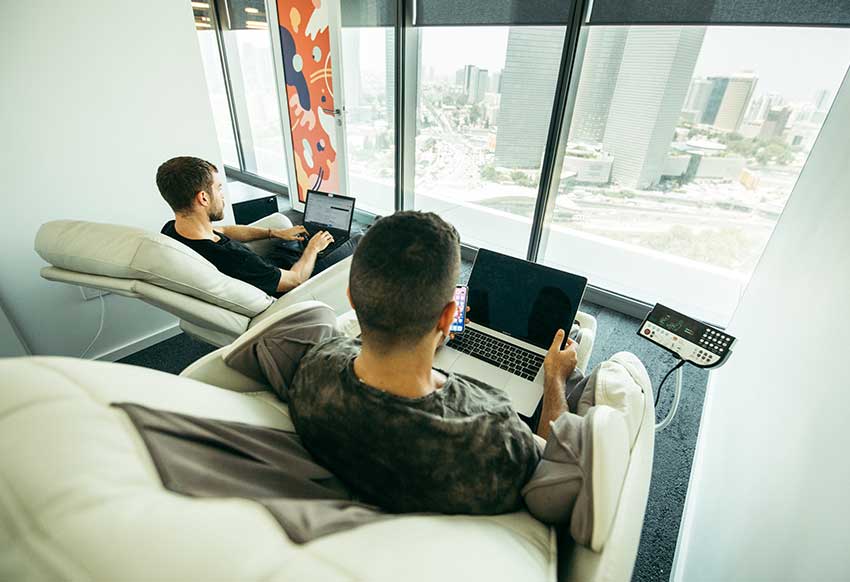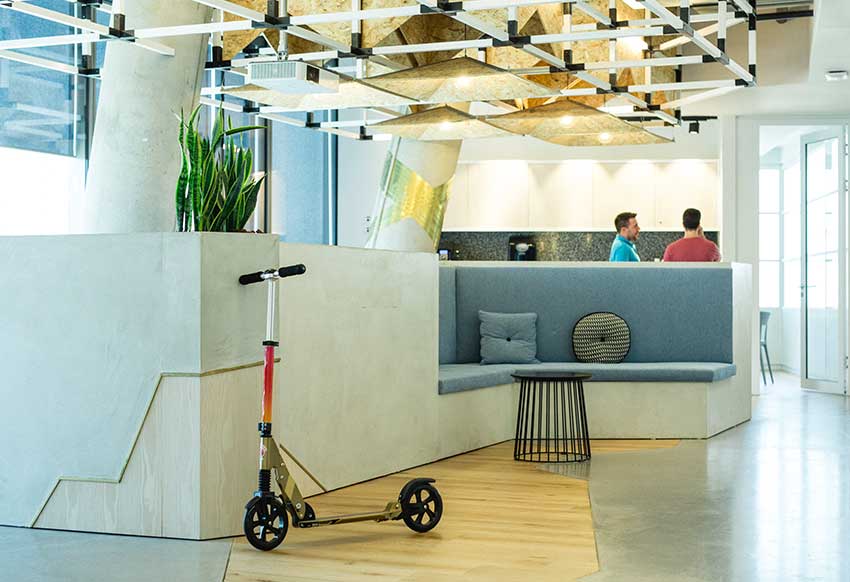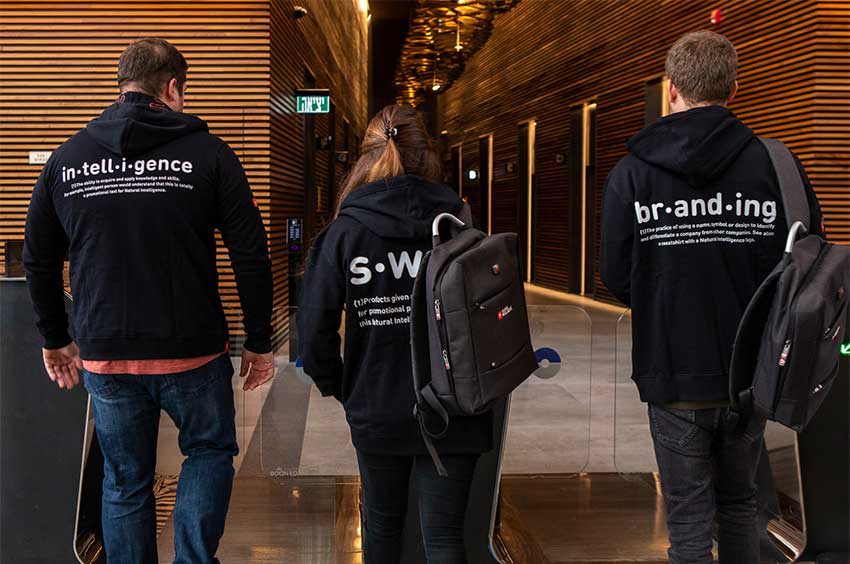 Company Rankings