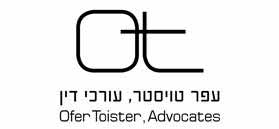 Ofer Toister, Advocates
Legal services in the field of planning and building including supporting plans and permits in planning institutions and courts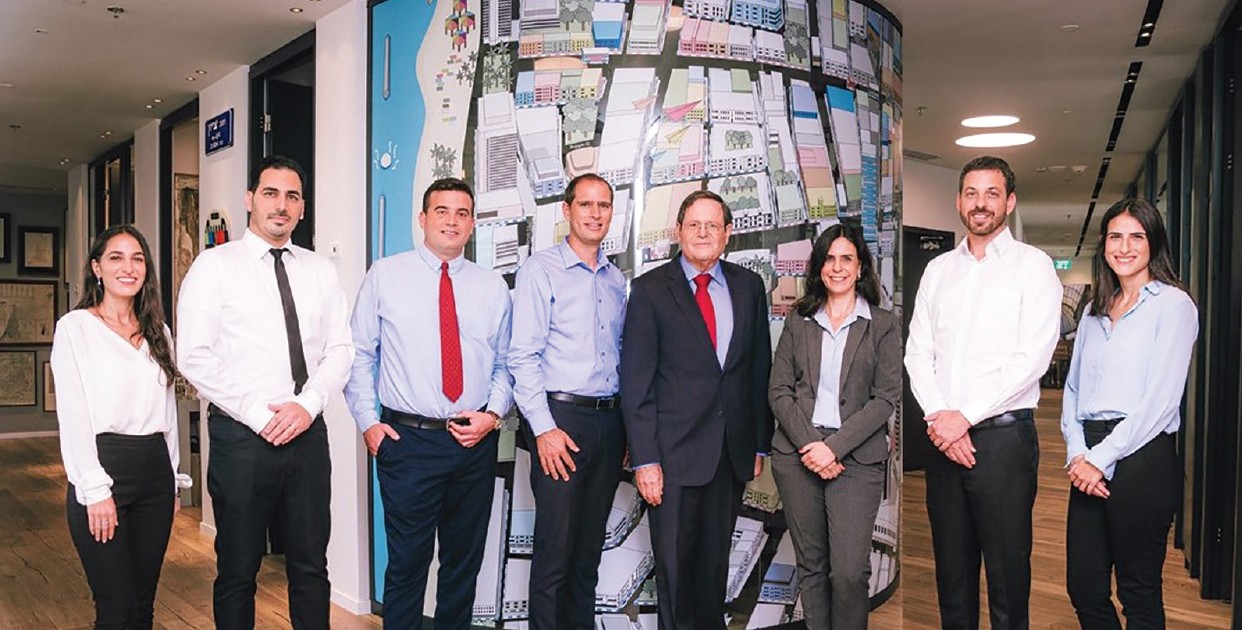 Company's Profile
| | |
| --- | --- |
| Established: | 2009 |
| Line of Business: | Legal services in the field of planning and building including supporting plans and permits in planning institutions and courts |
| Address: | 150 Derech Menachem Begin Rd., Tel Aviv 6492105 |
| Phone: | 972-3-5228445 |
| Fax: | 972-3-5228446 |

Company Executives
Adv. Ofer Toister

Founder Partner

Ofer Toister, Advocates

View Profile

Ofer Toister

Adv. Meital Toister Rosenthal

Partner

Ofer Toister, Advocates

View Profile

Meital Toister Rosenthal

Adv. Nitzan Zimran

Partner

Ofer Toister, Advocates
Lawyers
Ofer Toister
Meital Toister Rosenthal
Nitzan Zimran
Or Buchriz
Sophia Ben Giyora
Moshik Shami

About Ofer Toister, Advocates
Ofer Toister, Advocates is a leading, well-reputed boutique law firm specializing in providing legal services in planning and building. As planning and building have become more complicated and extensive as each year passes, it requires special skills, as well as in-depth familiarity with existing rulings and future trends. The firm follows every legal development originating in planning institutions and courts as well as legal amendments and the progress of basic plans. This allows the firm's staff to provide its clients with the most comprehensive, thorough legal services in the field. To implement an overall package of solutions to the firm's clients, the firm operates in close cooperation with leading firms in the areas of real estate, contracts, taxation, and more. The firm's clients include real estate development companies, companies handling TAMA 38 earthquake retrofits, contractors, landowners, leading commercial companies, local authorities, corporations, non-profit funds, and individuals. The firm is known and respected for possessing major expertise by those involved in the real estates' field such as developers, planners, architects, contractors, and real estate appraisers. The firm handles high profile planning and building cases and has been involved in setting many legal practices in the field.
The Firm's Practice Areas
• Supporting planning proceedings – Urban building master plans, Pinui-Binui (Evacuation and reconstruction) proceedings, urban renewal and TAMA 38, construction permits, preservation proceedings, allowance procedures, exceptional use proceedings, support in local, district and national planning committees, in appeals committees, the court for administrative affairs and the Supreme Court.
• Betterment fees – Following approval of master plans, approval of exceptional use, approval of allowances and in urban renewal projects – Tama 38 and Pinui-Binui.
• Fall in value claims – Following the planning, reductions in rights, construction, rezoning, and more.
• Conservation – The firm specializes in supporting conservation proceedings and handling betterment fees and the fall in value due to conservation plans.
• Administrative Law – Mainly in planning and building.
• Expropriations
About the Firm
The reputation acquired by the firm is based on professionalism, reliability, and fairness. The firm aims to provide clients with excellent service combined with rich legal experience and know-how in its areas of specialization, while consistently keeping up with the various new developments in its fields of endeavor, creative thinking, personal attention, and relations. The firm is geared towards providing clients with practical and quality solutions that will contribute to the success of their businesses.
The firm has seven lawyers who are experienced in the fields of planning and zoning and urban renewal, and administrative staff, working in cooperation to bring about optimal results for the firm's clients.
The firm also handles "group" proceedings in which it represents large groups of developers on principal matters: for example, the plans of Tel Aviv's Quarters, Fire Fighting Issues including access roads widths, and the spatial planning policies of the city of Tel Aviv.
Among other things, the firm handles proceedings related to preservation plans and urban renewal projects – Tama 38 and Pinui-Binui, and its lawyers' team is thoroughly acquainted with these plans.
Adv. Ofer Toister
Adv. Ofer Toister is a graduate of Tel Aviv University Faculty of Law and has an LL.M. in Law from the London School of Economics.
Adv. Ofer Toister has specialized in planning and building law, including urban renewal, for more than 40 years and is considered one of the leading lawyers in the field. As a leader in this field, Adv. Toister appears before appeals committees, planning committees, and other legal jurisdictions, as well as presiding as an arbitrator and a mediator.
Adv. Toister also lectures for training courses for the Israel Bar Association, the Real Estate Appraisers Association in Israel and other training courses. For more than 20 years, Adv. Toister has also delivered the final lecture at the annual Appraisers Conference, summarizing the new rulings on planning and building. Over the years, Adv. Toister led a series of public moves for top professionals in the field of building and construction, concerning important issues that are in the center of the field's public attention. Adv. Toister is an "honorable member" of the Real Estate Appraisers Association in Israel.
Adv. Meital Toister Rosenthal
Adv. Meital Toister Rosenthal is a graduate of Tel Aviv University Faculty of Law, and she completed her studies with the Rector's Summa Cum Laude Award.
After interning in the office of the Emeritus President of the Supreme Court Dorit Beinisch, Adv. Tositer Rosenthal practiced commercial litigation at the Erdinast, Ben-Nathan & Co law firm in 2008-2013, and she has been a partner at Ofer Toister, Advocates since, managing numerous complex planning and zoning proceedings in the planning institutes and the courts. Alongside her legal practice, Adv. Meital Toister Rosenthal lectures in conferences and seminars, publishes articles in the press and appears in the media on topics related to planning and zoning and urban renewal.
Adv. Nitzan Zimran
Adv. Zimran has an LL.B. from Haifa University, and was admitted into the Israel Bar Association in 2012. Over the years, he worked in some of Israel's leading planning and zoning law firms. Adv. Zimran formerly represented local authorities, public agencies and utilities, alongside with private developers, before all of the planning institutes and the courts. Adv. Zimran practices all aspects of planning and zoning and urban renewal, counseling and accompanying in planning matters, permits, appeals, objections and court appearances. He joined the firm as a partner in 2020, after several years as a senior associate in the planning and zoning department of Meitar Law Offices.
The Firm's Publications
One of the firm's priority values is publishing the major know-how it has acquired over the years and the latest updates and developments in the field of planning and building.
The firm publishes through the daily newsletter "Kol Yom" – which surveys developments in the field for lawyers, appraisers, engineers, developers and those interested in the field.

Facebook Updates

Company Rankings