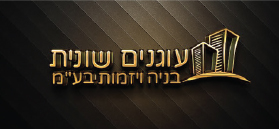 Oganim Shunit Construction
Construction, Management and Project Development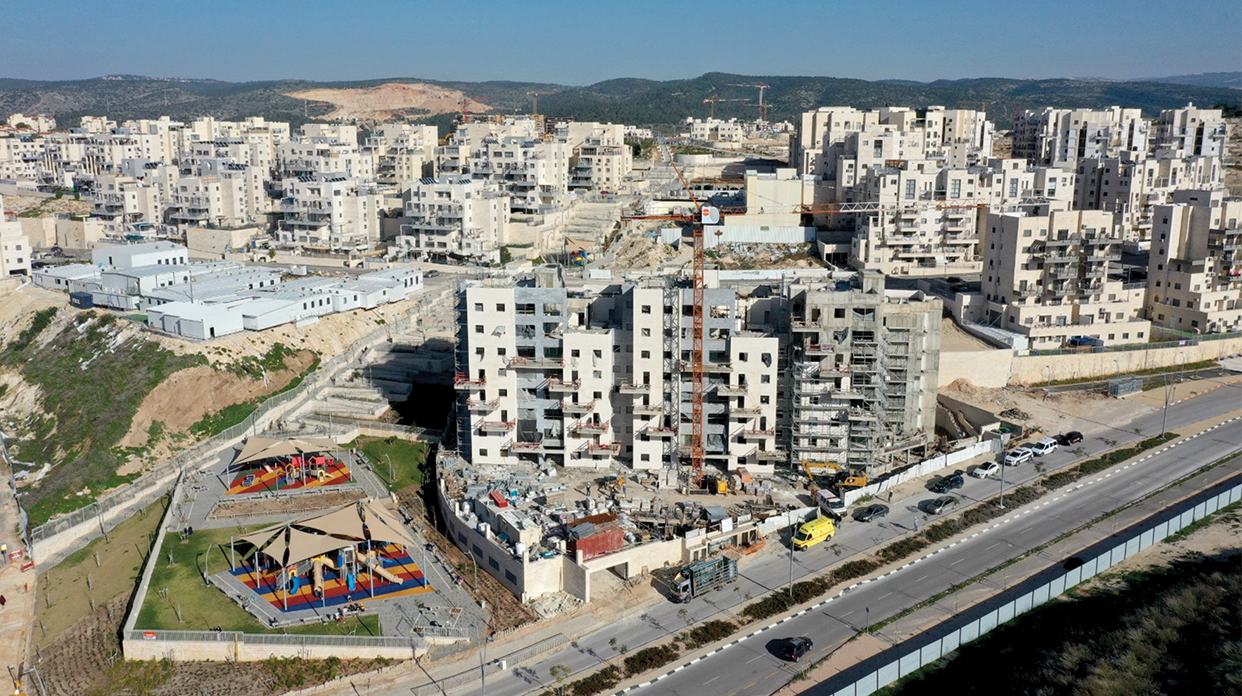 Company's Profile
| | |
| --- | --- |
| Established: | 1994 |
| Line of Business: | Construction, Management and Project Development |
| Address: | 55/13 Bar Kokhva, Jerusalem 9789208 |
| Phone: | 972-2-6307030 |
| Fax: | 972-2-6307031 |

Company Executives
Barkat Ahman

CEO

Oganim Shunit Construction

View Profile

Barkat Ahman

Hazam Jaafri

Chief Execution Officer

Oganim Shunit Construction

About Oganim Shunit Construction
Oganim Shunit Construction and Development is a longstanding construction company that has been operating in the construction and development field for 25 years. The company has the highest contractor classification, C5 (Unlimited, which enables it to build projects of any financial and engineering scope), a C2 classification in segment 200 – Roads, Infrastructure and Development and a B classification in segment 260 – Drainage, Sewage and Water Lines. The company is also supervised by the Standards Institute and is ISO9001 certified. During its 25 years of operations, the company has executed hundreds of diverse projects, and nowadays it is building about 12 active projects across Israel, including in Jerusalem, Tel Aviv, Beit Shemesh, Mishor Adumim and Rehovot.
Areas of Operations
The company is responsible for the execution of its various projects as a prime contractor, and its areas of operation include residential projects, urban renewal projects under the Tama 38 and Pinui-Binui channels, commerce projects such as shopping centers and offices and also industrial projects such as factories and logistics center. Oganim has vast experience and accumulated knowledge that enable it to provide the best service to its customers, while meeting tight schedules and protecting the safety of its employees in its construction sites.
Ahmed Barkat, The Company's Owner and CEO
Ahmed has more than a decade of experience in the construction industry. He comes from the finance and accounting realm and has a B.A., Accounting from the Open University. Before acquiring Oganim, Ahmed managed numerous construction companies and was responsible for the aspects of business development, management, finance and employee safety. About two years ago, he acquired the shares of Oganim Shunit Construction and Initiation Ltd. and currently he owns the full controlling share of the company. Since he took the company's reins, Ahmed has been leading it successfully to significant projects while winning large-scale public tenders, of both private developers and of government agencies and companies such as the Ministry of Defense and Moriah Jerusalem Development Corp.
High-Quality Human Capital
One of the company's significant advantages concerns its professional manpower – both managers and workers. The company employs an administrative staff of about 30 persons, including procurement managers, bookkeepers, project managers, engineers, safety officers and more. This management team works from a sense of deep involvement and supervises each of the company's projects with personal devotion. Furthermore, the company employs 120 first-class professional workers who have been accompanying the company throughout the years. These workers, who are employed through subcontractors, specialize in the field of steel frame and finishing works and enable the company to handle every project, complex as it may be, in competitive and fair prices.
Transparency, Quality, and Reliability
The company is guided by the values of transparency, uncompromising quality and very high reliability, and it is committed both to its customers and to its end-customers – the residents. Accordingly, the company operates a dedicated customer service organization which provide complete solutions to any application from the residents. In addition, the company is operating a maintenance team which is available for the residents 24/7 and meets every request and requirements on the work sites.
Prominent Projects
Luna Kass, Ma'ale Adumim: is expected to be Israel's first indoor amusement park and the largest of its kind in the middle east. The company is building this special project, which covers an area of 15 dunams, and is responsible for all of the works in this site, including development, steel frames, finishing, electricity, plumbing etc.
A School and Kindergartens Complex, Bet Hanina, Jerusalem: The company recently won a public tender by Moriah Corp. for building an education complex in the neighborhood of Bet Hanina. This complex includes 25 classes, 5 kindergartens and a swimming pool. Works are expected to start soon.
Oranim Center, Jerusalem: The Oranim Building in Israel's capital city includes 6 stories of parking garages and offices. The company is currently adding 9 new office stories to this building.
15 HaHagana, Rehovot: A Tama 38/1 Seismic Retrofitting project where the company is adding 17 new apartments to 15 existing apartments. The company is responsible for renewing and upgrading the building while adding safety rooms and balconies for the original residents.
35 HaHashmona'im, Ramat Gan: A Tama 38/2 demolition and reconstruction project where the company demolished an old building and is building in its place a 10-story tower with 30 2-room apartments. This is an extremely complex project execution-wise since the entire project's area is only 600 sq.m. and in addition to the building the company is also building 4 parking garages in this location.
Gilo, Jerusalem: A classic construction project for the Ultra-Orthodox public. This project includes eight new 6-story buildings with a total of 220 new apartments. All of the apartments would be 3-room apartments.
Ramat Eshkol, Jerusalem: Construction of a 3-story luxury villa.
216 Jaffa St., Jerusalem: Adding floors to a commercial building for a total of 9 stories.
Jaffa, Seaside: A Tama 38/1 project where the company is adding 2 stories with 4 new apartments to 4 existing apartments.
Wolfson, Tel Aviv: A classic construction project where the company would build a 5-story building with 17 new apartments.
Ramat Bet Shemesh Gimel, Beit Shemesh: A residential project where the company built three 10-story residential towers with 80 apartments. The apartments mix includes 4-room apartments and penthouses. The project has been completed and populated to the residents satisfaction.
The Company's Vision
The company intends to maintain its position as a prominent player in the construction contracting market, while expanding its operations also into the real estate initiation field.

Photo Gallery