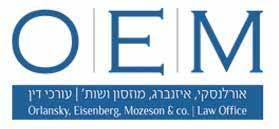 Orlansky, Eisenberg, Mozeson Co.,Law Office
Commercial – Civil Law, Litigation, Infrastructure and Energy, Real Estate, Planning and Zoning, Torts, Administrative Law, Defamation and Sports Law

Company's Profile
| | |
| --- | --- |
| Established: | 2002 |
| Line of Business: | Commercial – Civil Law, Litigation, Infrastructure and Energy, Real Estate, Planning and Zoning, Torts, Administrative Law, Defamation and Sports Law |
| Address: | 30 Sheshet Ha'Yamim St., Champion Tower, B'nei Brak 5120261 |
| Phone: | 972-3-7323888 |
| Fax: | 972-3-7323887 |

Company Executives
Edo Orlansky

Founding Partner

Orlansky, Eisenberg, Mozeson Co.,Law Office

View Profile

Edo Orlansky

Elad Eisenberg

Founding Partner

Orlansky, Eisenberg, Mozeson Co.,Law Office

View Profile

Elad Eisenberg

Ronen Mozeson

Founding Partner & Manager

Orlansky, Eisenberg, Mozeson Co.,Law Office

View Profile

Ronen Mozeson

About Orlansky, Eisenberg, Mozeson Co.,Law Office
Orlansky, Eisenberg, Mozeson & Co., Law Office is an esteemed boutique firm specializing in commercial-civil law, litigation, infrastructure and energy ventures, real estate, planning and zoning, urban renewal, torts, administrative law, defamation and sports law.
The Firm, founded in 2002, employs fourteen lawyers with profound experience in the firm's practice areas, and emphasizes professionalism, creativity and maximum availability to each client.
Throughout the years, the firm has successfully legally support large real estate and infrastructure projects and managed complex, precedent-setting claims, with great significance to the courts and public.
Founding Partners
Adv. Edo Orlansky: Founding Partner, an Honors graduate from Hebrew University of Jerusalem, and since 1992, licensed by the Israel Bar Association. Specializes in commercial, civil and administrative law. In the commercial law field, specializes in energy, real estate, expropriation and value declines,commercial agreements, international transactions and investment agreement, receivership, and liquidations (including local and international arbitrations), while in the administrative law field, specializes in legal proceedings with various regulatory authorities, including administrative appeals and petitions to the High Court of Justice. Advocate Orlansky serves as an arbitrator for the Arbitration Institute of the Israel Bar Association and has served as Presiding Head of the Disciplinary Tribunal of the Israel Bar Association.
Adv. Elad Eisenberg: Founding Partner, a graduate of Tel Aviv University and since 1995, licensed by the Israel Bar Association. Advocate Eisenberg began his legal career with the Military Prosecutors Office as a military prosecutor and as command defense attorney with the Israel Air Force, the Israel Navy, and the Home Front Command. Specializes in infrastructure projects, civil and criminal litigation (white collar) , defamation, torts, administrative law and military law. Adv. Eisenberg is legally supports significant and large infrastructure projects led by Israeli national companies, from tender to accomplish, including litigation against contractors. In litigation Adv. Eisenberg has large experience in wide and complex law suits, arbitration and mediation proceedings. He is a member of Schneider Children's Medical Center's Board of Trustees.
In 2006, Advocate Eisenberg was recognized by the Movement for Government Quality in Israel for his outstanding contribution to the field.
Adv. Ronen Mozeson: Founding and Managing Partner, a graduate of Tel Aviv University and since 2001, licensed by the Israel Bar Association. Specializes in commercial-civil law, real-estate and planning and zoning, including legal counsel for companies, real estate issues, support for complex commercial and real estate transactions, claims for construction defects, support urban renewal proceedings support for companies including hi-tech, international transactions and the administration of negotiations for diverse commercial agreements. Advocate Mozeson specializes in sports law and serves as legal counsel to Beitar Jerusalem Football Club.
The Firm's Vision and Values
Devotion, dedication, excellence and originality are the basic principles by which the firm operates. The firm believes in teamwork for each case, with at least one of the Firm's senior advocates being part of the team, thus ensuring a professional response based on many years of experience, extensive legal knowledge and creativity, while striving to achieve the best results for the client.
Clients
The firm's client list includes: Netivei Israel National Transport Infrastructure Company Ltd., N.T.A - Public Transportation Routes, Ho'tze Israel Ltd. Prashkovsky Investments and Construction Ltd. (a publicly listed company), Ayalon Insurance Company Ltd., Madeitaas Ltd., Eshkolot Energy Ltd., Traffilog Ltd., Mofet Etzion Ltd. and Beitar Jerusalem Football Club. Moreover, the firm also represents private clients, including leading businesspeople.
Areas of Expertise
Infrastructure and Energy – The firm is considered one of the leading firms in Israel in project and infrastructure support, including litigation. In this field, the firm advises, confirming the execution of a number of the local economy's largest transport projects. The firm also advises private projects involving green-energy and power plants.
Commercial Litigation – The firm represents private companies and individuals in all judicial instances, such as commercial claims, shareholder disputes, inheritance disputes, receiverships, liquidations, dissolution of real estate co-operations, construction defects, director's claims, derivative actions and more.
Real Estate and Planning and Zoning – The firm handles a variety of real estate transactions, including representation of local and foreign real estate entrepreneurs in various kinds of transaction - including contractors upon the sale of apartments ("TAMA 38") and gentrification issues, the registration of condominiums, combination transactions, mehir lamishtaken ventures, second-hand transactions, private and commercial rentals, expropriations, liquidations, access usage and more.
Commercial and Civil Law – The firm counsel's companies, partnerships, and businesspeople on a variety of business activities, including counsel for managers and directors, business negotiations, guidance and support for start-ups from their inception phase, investment agreements, shareholders' agreements, and more.
Defamation – The firm has significant experience and expertise in handling defamation claims and in representing public officials, in administering legal battles preventing the publication of articles, and managing libel claims in the courts.
Torts – The torts department represents Ayalon Insurance Company, and many private claimants in vehicle accident claims, claims against the National Insurance Institute, claims against the Ministry of Defense and others. The firm has unique expertise in damage claims against the regulatory authorities, including the Israeli Police and the Forensic Medicine Institute. The firm managed complex and sensitive cases of families of deceased vs. the Forensic Medicine Institute.
Administrative Law – The firm's team has extensive experience in administrative motions, petitions to the High Court of Justice, and in the administration of public-legal battles with government authorities.
Criminal Law (White Collar) and Military Law – The firm specializes in representing defendants in criminal cases that are unique (white collar), as well as representations before various military law tribunals. The firm advises and represents senior-rank police and army officers, including in classified security affairs and has recorded remarkable successes in this area.
Sports law – For over a decade, the firm serves as legal advisor to Beitar Jerusalem Football Club, and represents individual athletes in their business negotiations with their sports teams, advertising and media agencies, including in legal proceeding and arbitration.

Photo Gallery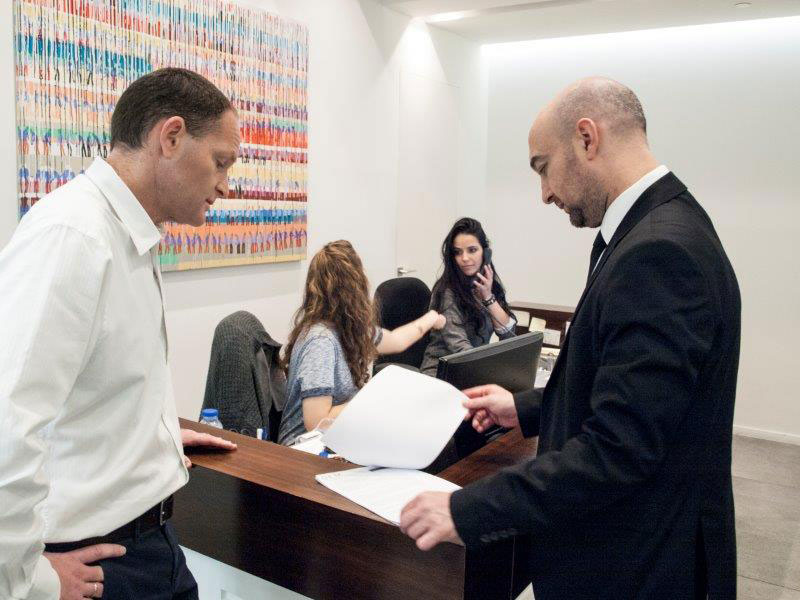 Orlansky, Eisenberg, Mozeson Co.,Law Office | Picture 1
PR Photo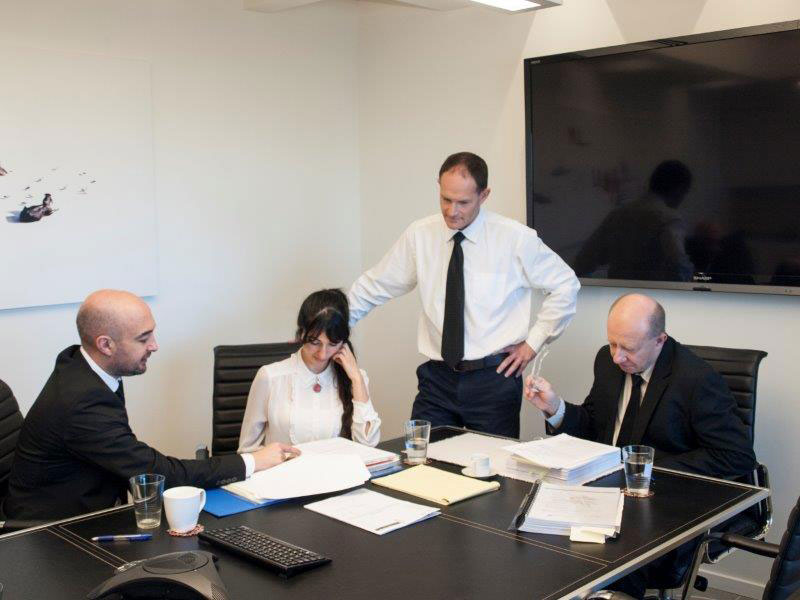 Orlansky, Eisenberg, Mozeson Co.,Law Office | Picture 2
PR Photo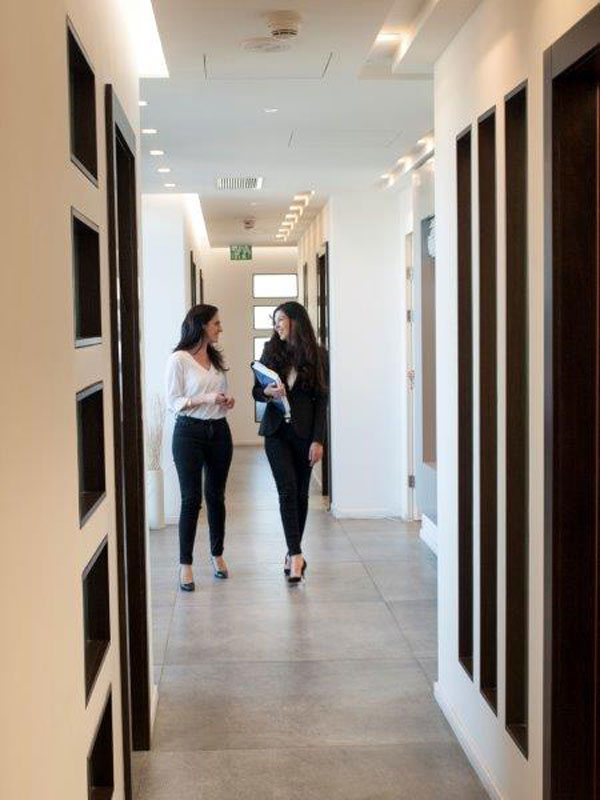 Orlansky, Eisenberg, Mozeson Co.,Law Office | Picture 3
PR Photo

Company Rankings