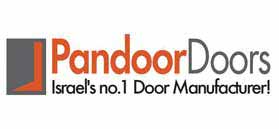 Pandoor Doors
Marketing and Manufacturing Doors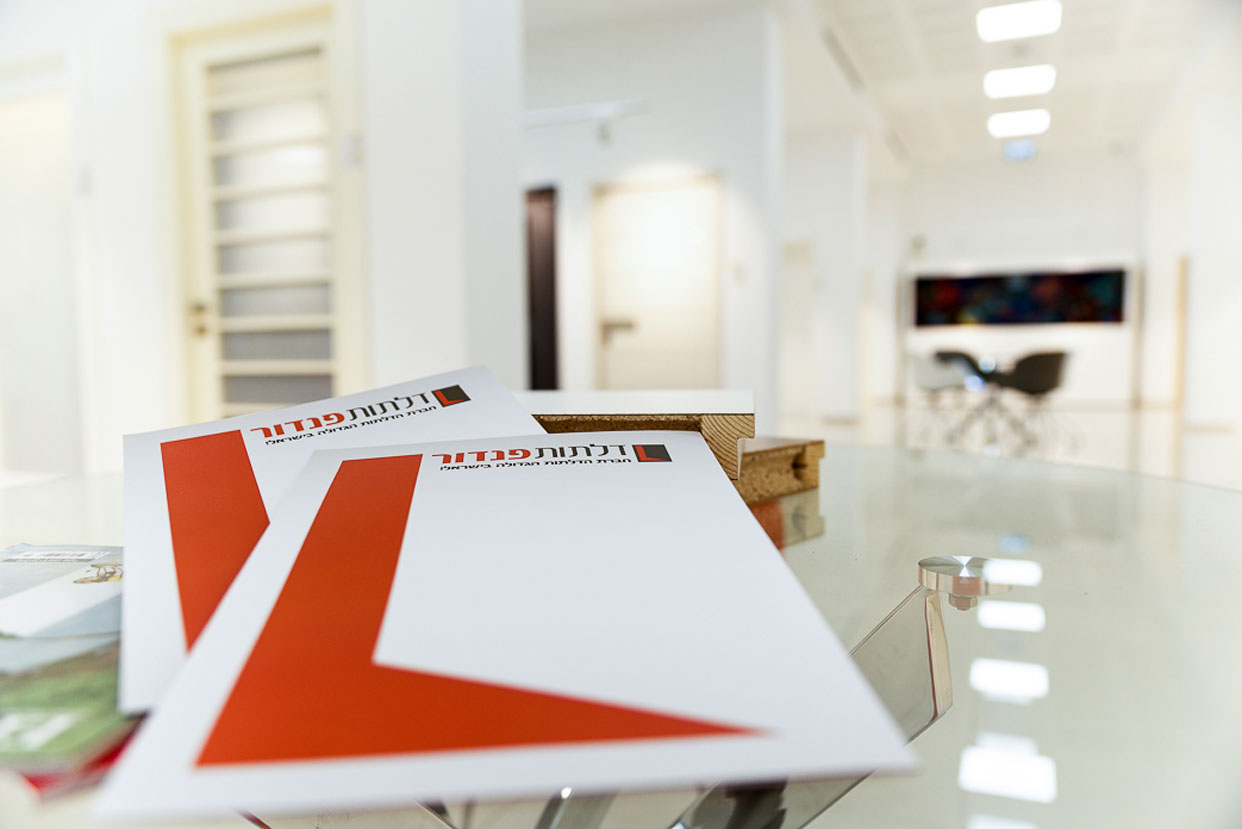 Company's Profile
| | |
| --- | --- |
| Established: | 1989 |
| Line of Business: | Marketing and Manufacturing Doors |
| Address: | 20 Etzel St., New Ind. Zone, Rishon LeZion 7570622 |
| Phone: | 972-3-9555000 |
| Fax: | 972-3-9617446 |

Company Executives
Ehud Gat

CEO

Pandoor Doors

Avi Dahan

V.P., Commercial

Pandoor Doors

Ariel Oren

V.P., Operations & Finance

Pandoor Doors

Anatoly Weiss

V.P., Production

Pandoor Doors

About Pandoor Doors
Pandoor Doors is Israel's largest manufacturer of doors. Over the years, the company has built an excellent reputation for high quality products, outstanding design, as well as reliable and uncompromising customer service. The company manufactures 240,000 doors annually, for private customers and contractors and has about 200 employees in its factories and offices.
Since its establishment in 1989, Pandoor Doors has been leading a revolution in interior doors design in Israel. This could have been achieved by combining many years of knowledge and experience and using first-class materials and the highest quality and most advanced methods. The company's vision sees doors as an integral part of the entire home's design and has changed the concept of doors from a purely functional element to one of the most important and unique design components in the overall interior design.
Developing & Manufacturing Professional, Quality & Well-Designed Doors
The company has a new automated factory in Kiryat Gat, which is the most advanced of its kind worldwide and is based on robots. The factory has the only automated UV line in Israel for painting interior doors enabling the painting of doors with water colors with the UV method that is resilient over time and remains almost unchanged when exposed to light. In 1996, Pandoor was the first company in Israel to bring computerized production lines into Israel's construction carpentry sector. These lines allowed the manufacture of doors from quality materials, maximum precision in details and a high level of finishing, providing a solution for the personal, technical and design needs of each and every customer. The company also provides doors to over 35,000 housing units per year (about 240,000 doors), to private customers and projects of the leading contractors in the Israeli real estate market.
Interior Doors – Part of Home Furnishing
Pandoor continues to lead the design revolution in the doors sector, offering private customers and contractors, quality, spectacular, custom-made doors. The company, which was the first in Israel to produce Italian-style interior doors, has introduced into public awareness the importance of door design. Since 1995, the company has manufactured and marketed quality, designed doors that have completely changed the status of interior doors in Israel. In 2002, Pandoor became one of the world's first companies to manufacture and market unique "Laminato" models doors, which quickly became the bestselling doors in Israel. In March 2011, the company began manufacturing and marketing its "Unique" line of interior doors, the first of its kind in the world. Unique doors are waterproof and pest-proof and have especially high resistance against mechanical damage, and are the only doors that come with a eight-year warranty for damages caused by water or pests.
Pan-Zero Doors Launch
In 2018, Pandoor continued its innovative strive with the launch of the luxurious Pan-Zero doors series. The series incorporates, for the first time, hidden hinges and magnetic locking devices, granting the door an esthetic appearance and harmonic design aligning with the wall. In the business, we call the hidden mechanisms "zero visibility alignment", since the installed door perfectly hides all mechanisms. This is, of course, the inspiration for the series' name since the door and wall are perfectly aligned. Furthermore, Pan-Zero allows cutting-edge designs with the possibility to incorporate two shades on the same door. The series includes a range of thick formica covered doors with a unique texture or an acrylic-oven finish and a range of shades to choose from.
The "Platinum" Collection Launch
This year, Pandoor is launching the new and prestigious collection "Platinum". This new collection that Pandoor developed constitutes a leap step in every aspect of innovation and design. The doors in the "Platinum" series are characterized by high acoustic insulation for noise prevention, hidden hinges and magnetic locks. The series has two models – "Platinum Double Silence" and "Platinum Zero" and it includes a variety of doors with Acrylic UV finishes. In order to offer a door that matches the interior design, the series offers a variety of designs.
Nationwide Distribution – Personal Service
The company has showrooms in Rishon Lezion, Netanya, Kiryat Gat, Rehovot, Mishor Edomim, Beer Sheva and Bnei Brak, and a nationwide chain of wholesalers selling the company's doors. The showrooms have a computerized ordering system enabling integration of type of door, color, glazing and forging according to the personal taste and budget of each customer and the atmosphere he wants to create in his home.
The skilled installation staff ensures an uncompromising quality of work, as well as meeting time tables. Customer service provides immediate responses and solutions on all products, even many years after its purchase.
Reputation
In In 2011, the "Unique" series won first prize in the "Design, Compatibility and Innovation" contest held by the "Israeli Furniture Industries Association". "The Best & Most Decorative Interior Doors Manufacturer in Israel" title was awarded 31 times in a row to Pandiir, in a survey conducted by Geocartography for "Ha'mivhan Shel Ha'medina" (updated to September 2020). In addition, Pandoor is ranked first in BDI's interior door manufacturing industry ranking . In a Public Opinion Survey performed by The Smith Institute in July 2021, Pandoor was selected as Israel's best, most durable, best-designed, best acoustic insulating and best value interior door. In 2021 Pandoor was selected by Israeli consumers as one of the country's "Superbrands", and in November won BRAVO's 2021 excellence award.

Photo Gallery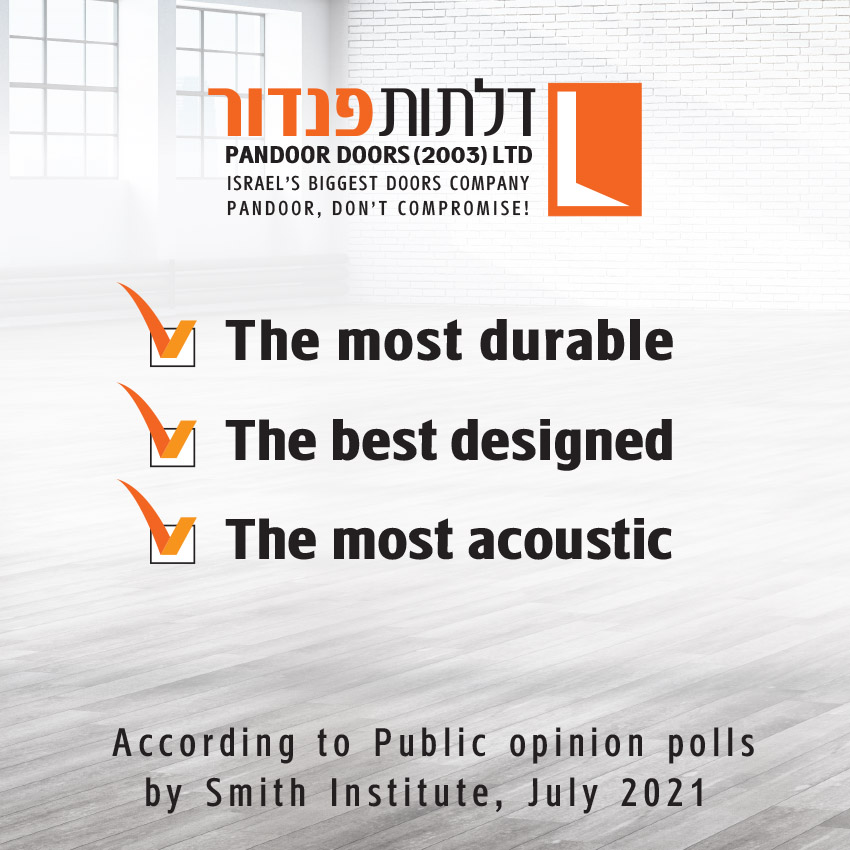 Pandoor Doors | Picture
PR Photo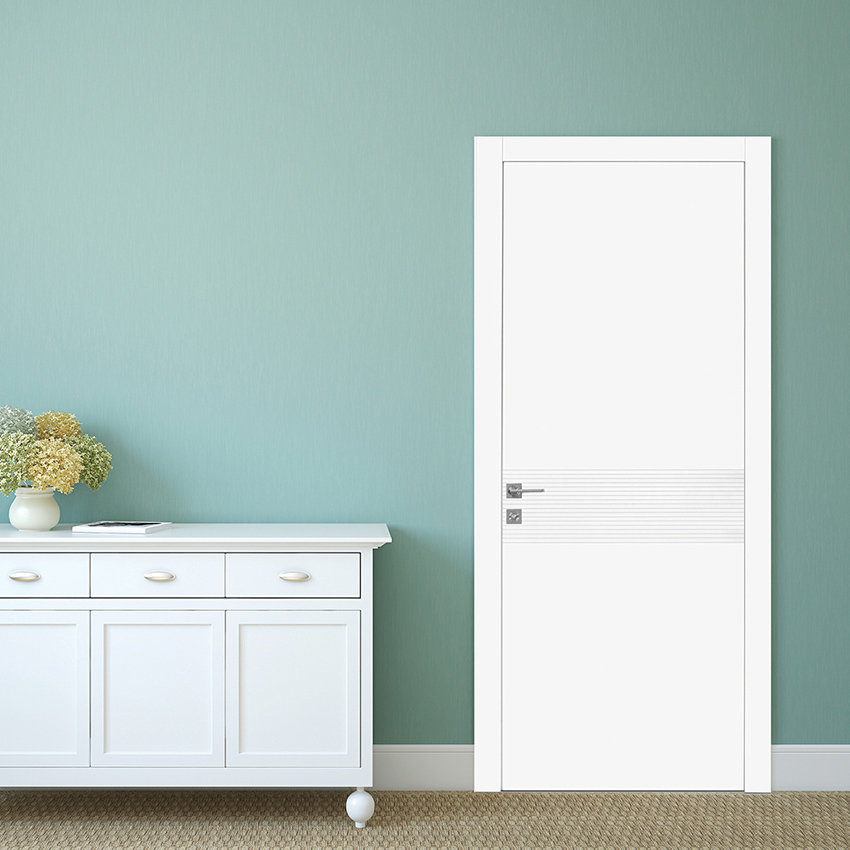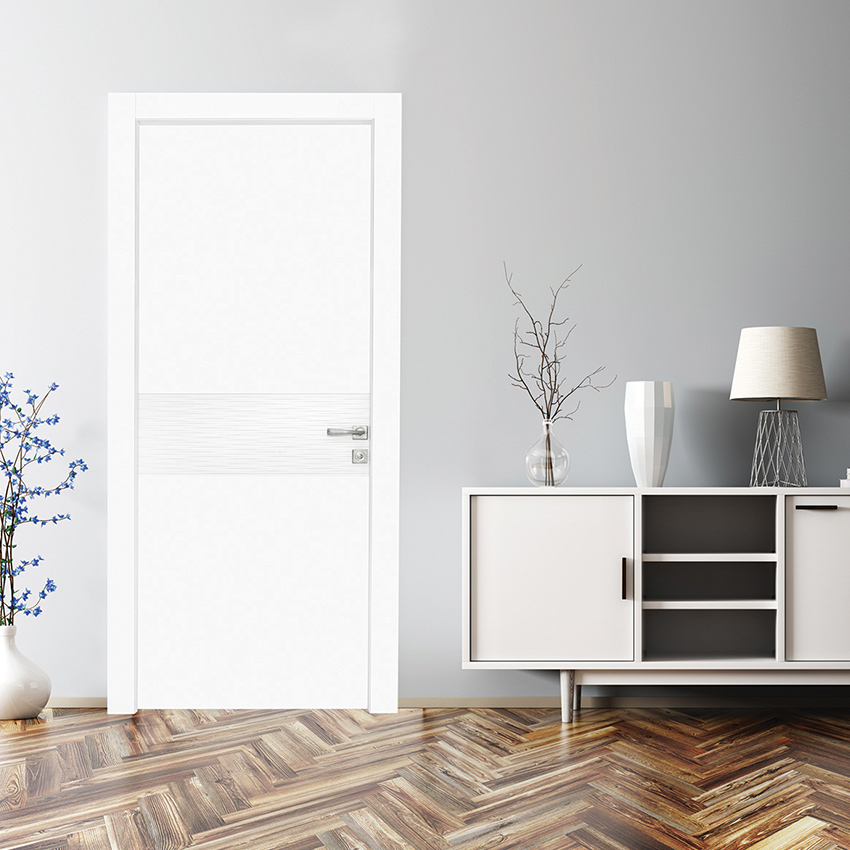 Company Rankings