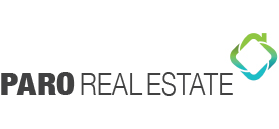 Paro Real Estate
Real Estate Development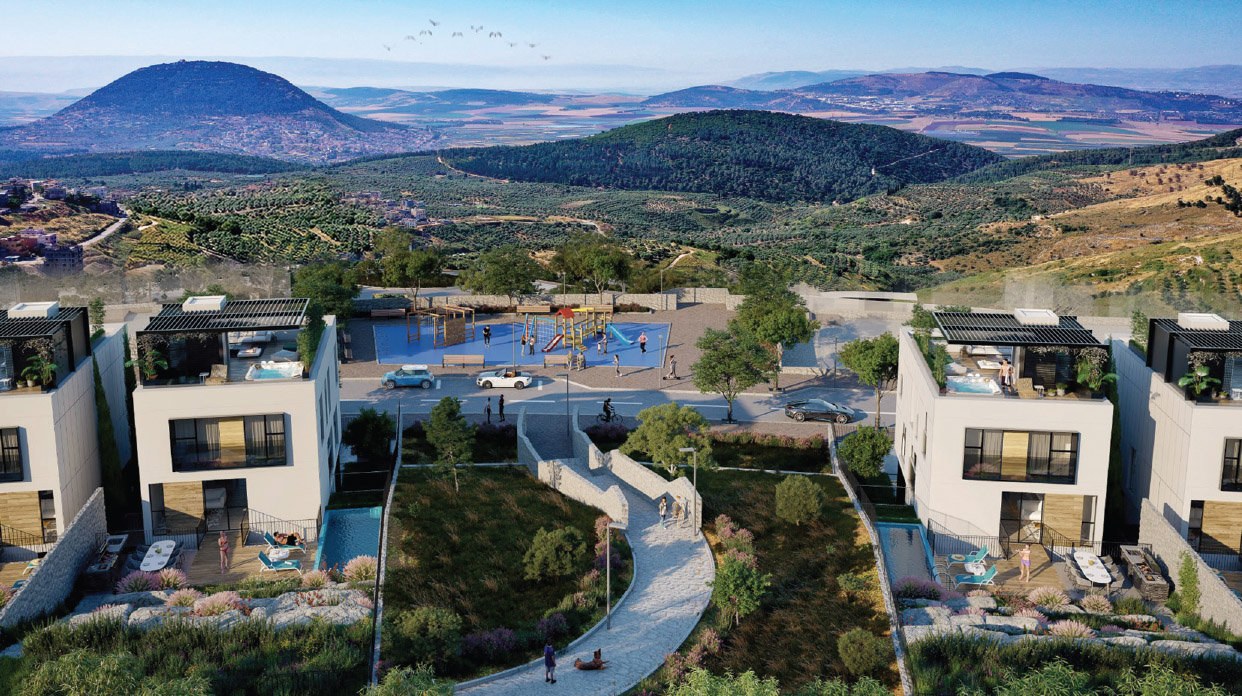 Company's Profile
| | |
| --- | --- |
| Established: | 2017 |
| Line of Business: | Real Estate Development |
| Address: | 5 Kehilat Zion St., Afula |
| Phone: | 972-*6496 |

Company Executives
Ami Bashiri

Founding CEO

Paro Real Estate

Zeev Lazar

Founding CEO

Paro Real Estate

About Paro Real Estate
Paro Real Estate is a leading real estate company with nationwide operations, that specializes in developing residential and commerce properties and identifying real estate opportunities. The company started operating in 2017, in projects that it built in The Galilee Panhandle area, and since it has initiated and managed the construction of about 1,000 housing units (high-density construction, detached houses and commerce areas) in Nof HaGalil, Migdal HaEmek, Kiryat Shmona and more. The company greatly emphasizes the construction quality and uncompromising professional management, adhering to the values of fairness, speediness, partnership and compliance with high standards. These, in combination with smart financial management, strong marketing orientation and accurate process management, serve as the company's strengths.
Areas of Operations
The company is unique in its strong ability to identify attractive transactions and location with real estate shortage, and its real estate operations rely on three pillars:
Residential Development: Through the acquisition and betterment of lands, various asset-swap transactions and government tenders such as Mehir LaMishtaken (government price-capped projects).
Commerce development: The company develops and promotes the construction of neighborhood commerce centers in areas where it builds residences. Among others, the company is currently building a 2,000 sq.m. commercial area in Yuvalim, Kiryat Shmona.
Real Estate Initiation: The company locates, initiates and promotes rezoning of agricultural land to commerce, logistics and industry uses in locations where it identifies potential.
Founding Executives
CPA Ami Bashiri, who has many years of experience in management and finance, formerly served as CFO of Hannan Mor, until he established the company with his partner, Adv. Zeev Lazar, who brings to the table 20 years of experience in the real estate industry, including serving as General Counsel and VP of the public real estate group Hannan Mor. Each of them brings to the company a different aspect of the current development perspective, which aims to promote real estate projects with economic and social potential quickly and efficiently, and which they turn into a reality every day and every hour.
Tailoring the Product to the Resident
The company has the unique capability to customize its products for the residents' needs and their geographical area. The company offers its customers high planning flexibility in accordance with each project's distinct characteristics, and they benefit from full transparency throughout the entire process, through direct calls to the company's owners, a smart app providing them with information on the project's status in any given moment and through monthly newsletters. The company takes care to remain at the cutting-edge of new technologies implementation, high-quality construction and unique engineering and architectural planning.
Notable Projects
HaMoshava Yuvalim, Kiryat Shmona: A project with 16 low-rise buildings with 140 apartments and 2,000 sq.m. of neighborhood commercial areas in the neighborhood of Yuvalim in Northeastern Kiryat Shmona. The apartments' mix is diverse and includes garden apartments, penthouses, duplexes, and 3/4/5-room apartments. Stage A of the project would be populated over the summer of 2020, and Stage B would be populated in the summer of 2021, with a variety of residents, from Mehir LaMishtaken and free market residents, through local families and up to various renters, including students who would benefit from the proximity to the Tel Hai College.
HaMoshava Sarid, Migdal HaEmek: with 478 apartments in four residential complexes – 297 Mehir LaMishtaken and 178 free market apartments. This neighborhood is characterized by low-rise, terraced and spacious buildings for protecting the privacy while creating a sense of communality, similar to the atmosphere of the expansions of Kibbutzim and Moshavim.
Mul Kinneret, Katzrin: A project that was built in Quarter 10 of this city, with the perfect location overlooking the Kinneret and the Galilee and Golan Mountains. The project with 32 4/5-room detached houses, was completed and populated successfully.
Forest Side, Nof HaGalil: A Boutique project to be built in Nof HaGalil's new neighborhood, in the city's northeastern part, with 55 detached houses of varying sizes. The project creates a once in a lifetime opportunity for a unique and enclosed complex, with an open view of the large national park on one side and a quiet private street on the other side.
Yeffe Nof, Migdal HaEmek: A project with four terraced 7-story buildings with 84 apartments, on a ridge with an open view of green fields. The apartment's mix includes 4/5-room apartments, garden apartments and upscale penthouses, of which 28 apartments with a sun balcony and attached gardens. Fully sold.

Photo Gallery