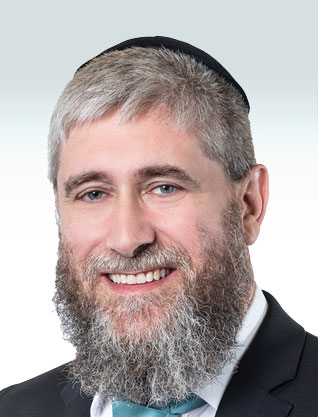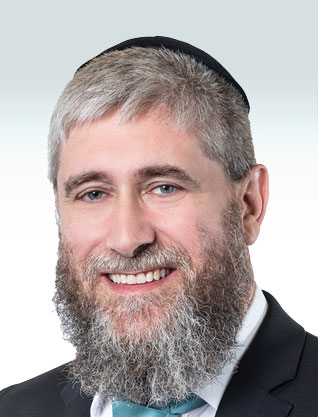 Oded Werner
CEO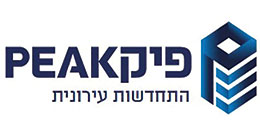 | | |
| --- | --- |
| Year of Birth: | 1966 |
| Email: | [email protected] |
| Position: | CEO |
| Past positions: | Manager of development and construction companies |
| Seniority in position: | more than 20 years in the construction and development industry |
| Education: | • A Doctor Degree (aqui) M.Ed. • Construction Development studies in the Technion • Certified Construction Projects Manager |
What recent key move did you lead?
Peak Ltd., which has financial strength and extensive experience, leads and promotes numerous projects with more than 10,000 planning apartments and hundreds of thousands of sq.m. of commerce, offices and services spaces.
The common thread for all of these activities can be summarized in one word:
Vision!
This word, which became a cliché recently, is the essence of everything!
Every project, neighborhood and even a single building, must be reborn from a view of the vision! Therefore we have and are accompanied by the best advisors, in architecture, construction and all of the company's departments!
What are the company's strongest attributes?
A rare combination of strengths with a personal touch, which covers all of the advantages of a mega-corporation, with some of the most extensive experience and capabilities in the market, with the desire to deliver all of this goodness to every project, big or small, and to each resident, providing the same level of confidence and trust as a unique boutique firm.
Furthermore…
I come from a family of builders of Israel, sixth generation of the Rabbi BaHaRan, the builder of new Jerusalem. As an offspring of a family which roots in Israel go back to the 19th century, I work from a sense a humility and mission, to build Israel, cities and neighborhoods, with the greatest return being – to see happy people populating our spectacular projects. I yearn for the day when we can live peacefully in Israel.
Which of the company's recent key moves will lead to it becoming stronger over the next few years?
We developed a multidisciplinary in-house mechanism comprising first-class consultants, that enables us to review and submit (initial) estimates for projects of any magnitude within extremely short timeframes.
In addition, in every city we turn to local experts in their respective fields, who are familiar with the ins-and-outs of the local planning, for perfect, fast and maximal results.
Thus we achieve planning efficiency and certainty, and save days and months of waiting for all of the parties…
What are the main challenges facing the firm in the next few years?
Peak is leading several mega-projects with more than 10,000 apartments in planning and execution this is a long process which is accompanied by unnecessary bureaucracy, but in Peak Renewal we are long-distance runners, and also enjoy the journey!
We work vis-à-vis planning entities and authorities, in order to streamline their processes and promote plans at reasonable times, as this would remove major barriers from the general housing and construction market.
What would you recommend and up-and-coming executive?
First and foremost – learn from everyone! Humility, and honesty – would lead you to you goals and aspirations.
And most important of all, my friend... minimize the time of sitting on the upholstered chair… success can only be found in the field, where the rubber meets the road, with the people who do the real work.
Believe in success! In yourself! In your Abilities! Even if it seems that the road is blocked – have a faith in man!
What should one remember during hardships?
Optimism is a fundamental quality that is required for this field! It is not a privilege.
In addition, my paramount maxim, which I instilled in the company's team consciousness, is that in urban renewal, the residents are the owners – both literally and figuratively, and the planning, like the entire process, should be made through and with them, with a direct and unmediated relationship – if the resident would have confidence