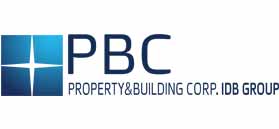 Property & Building Group
Management, acquisition, rental, initiation, planning, marketing and construction of income-generating properties in Israel and abroad. Development, planning, marketing and construction of high-quality residential neighborhoods in Israel and abroad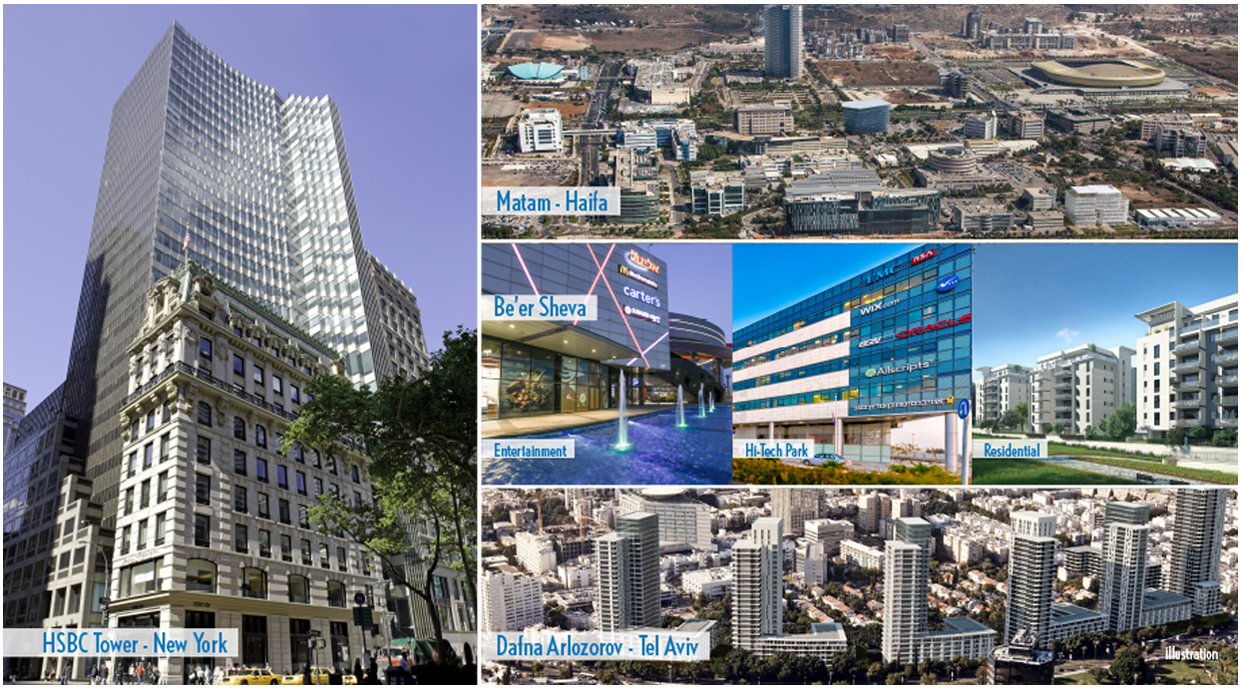 Company's Profile
| | |
| --- | --- |
| Line of Business: | Management, acquisition, rental, initiation, planning, marketing and construction of income-generating properties in Israel and abroad. Development, planning, marketing and construction of high-quality residential neighborhoods in Israel and abroad |
| Address: | Electra Building, 98 Yigal Alon St., Tel Aviv 6789141 |
| Phone: | 972-3-5672777 |
| Fax: | 972-3-5672776 |

Company Executives
Eduardo Elsztain

Chairman of the Board and Acting CEO

Property & Building Group

View Profile

Eduardo Elsztain

Alejandro Elsztain

Chairman of the Board

Property & Building Group

View Profile

Alejandro Elsztain
leading executives
Oren Hillinger CFO
Eli Elefant CEO PBC USA
Avi Rosen CEO PBC Residential Nave
Anat Shani Legal Counsel
Avi Jacobovitz CEO Gav-Yam
Israel Sandler CEO Mehadrin
Ziv Shchori CEO Ispro

About Property & Building Group
Parent Company: Discount Investments Ltd. of the IDB Group
Property & Building Corp. (PBC), of the IDB Group, is one of Israel's largest and leading real-estate companies. The company was established in 1961 and operates in the fields of yielding real-estate and residential properties in Israel and abroad. Its core operations are in the income-generating properties segment, in Israel and the U.S. Property & Building has income-generating properties with a total area of about 1,180,000 sq.m in Israel, as well as income-generating properties abroad, the most noteworthy of which is the HSBC Tower on New-York's Fifth Avenue, with a built area of about 80,000 sq.m. Additionally, the company, together with IDB, has a project in Las Vegas with an area of about 62,000 sq.m, Tivoli. Furthermore, the company develops, plans, markets and constructs high-quality residential neighborhoods and promotes large-scale urban renewal projects.
Traded in the Stock Exchange
The company's shares have been traded on TASE since 1963. The shares of two of its subsidiaries, Gav-Yam Bayside Land Corporation Ltd. and Mehadrin Ltd., are also traded. Bonds that were issued by one of its wholly-owned subsidiaries, Ispro, are also traded on TASE.
Long-Term Financial Stability
Property & Building is financially stable, which best expressed by Equity of about NIS 4.0 billion, of which NIS 2.0 attributed to its shareholders, Liquid Assets amounting to approx. NIS 3.2 billion, Investment property amounting to approx. NIS 12.1 billion, and Annual Rent Income amounting to approx. NIS 909 million (all data as of 31.12.18).
The company's liquid assets and the ongoing cash flows it generates enable it to continue and grow in Israel and around the world in accordance with its long-term growth strategy, while maintaining financial stability.
Yielding Assets in Israel - Stability Over Time
The company has approx. 1,180,000 sq.m of income-generating spaces in Israel with stable occupancy rates of about 98%.
The operations include: High-tech and industrial parks, office buildings, commercial centers, and industry, logistics and storage structures, including Matam Park, Kiryat Ono Mall, Ispro Center Modi'in, Gav-Yam Center Herzliya, Apple Complex, Ispro Planet – a leisure, movies and shopping complex in Be'er Sheva, and others. In addition, the company is currently planning, marketing and building projects with a total area of about 182,000 sq.m. These projects would serve as a future growth accelerator and increase the rental income in the future. The projects under construction include Another building at the Matam Park in Haifa and a fourth building in the Be'er Sheva high-tech park. Property & Building has additional land reserves with building rights for a total area of approx. 617,000 sq.m, in high-demand areas, for future construction in accordance with demand.
Construction of Quality Neighborhoods in Israel
Property & Building specializes in the initiation, planning, development, and construction of high-quality residential neighborhoods that create high-demands areas. The neighborhoods are built uniquely as a holistic "residential park" that includes various components of a fully-ecological development and complementary community services such as large public parks, kindergartens, walking trails, sidewalks and parking lots.
The projects include: The Shaul Park in Kfar Saba, Marom Nave – Petah Tikva, Rehovot Sheli in Rehovot, Nave Towers in the Avenue in Holon, the upscale Nave Noff Tower in Bat Yam, Karkur, Nave Avivim in Netanya, Open Valley in Be'er Sheva and more. Property & Building is currently marketing and building about 730 housing units, of which about 540 have already been sold. In 2018, the group sold about 220 housing units. The company's income from the residential segment amounted in 2018 to about NIS 400 million.
In addition, Property & Building promotes two large and unique projects in the area of urban renewal (evacuation of construction): Dafna Arlozorov in Tel Aviv (1,230 units, of which 402 are for existing tenants) and Nachlat Yehuda in Rishon LeZion (about 800 units, of which 214 are for existing tenants).
International Operations
Property & Building is operating abroad mainly in the U.S.
The main projects:
HSBC Tower – located on Fifth Avenue, at the heart of Manhattan, New-York City, with an area of about 80,000 sq.m, 100% rented to high-quality tenants such as HSBC Bank, Baker McKenzie, Man Group, etc., for long periods of time.
With the extension of the rental period for HSBC Bank by five more years, until 2025, the rental revenue per year will increase to $ 72 million, starting from 2020.
Tivoli – IDBG (a joint venture of Property & Building – 50%, and IDB) has offices and retail center in Las-Vegas, USA with an area of 62,000 sq.m., half of which are offices and the rest is a lifestyle and leisure complex (70% occupied). Among its tenants: banks, law firms, clinics, etc. In its commercial area RH, a leading American design brand, is a key tenant along-side restaurants, fashion stores, etc.
Agriculture
Property & Building holds 45% of Mehadrin Ltd. Israel's largest exporter of citrus fruits. In addition, Mehadrin has a variety of agricultural operations, including fruit and vegetable cultivation, and packing at controlled atmosphere, storage, and marketing services. Mehadrin has leased lands amounting to about 10,000 dunams.

Photo Gallery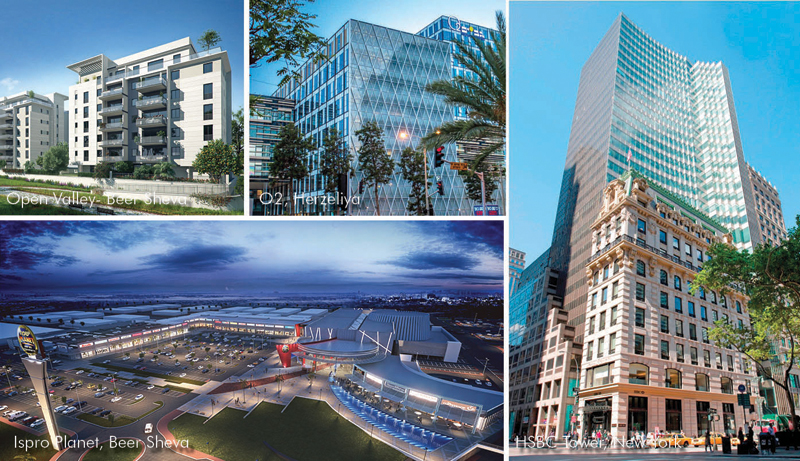 pic 1 | Property & Building Group
pr photo

Company Rankings