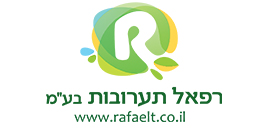 Rafael Feed Mills Ltd.
Production & marketing of animal feed mixtures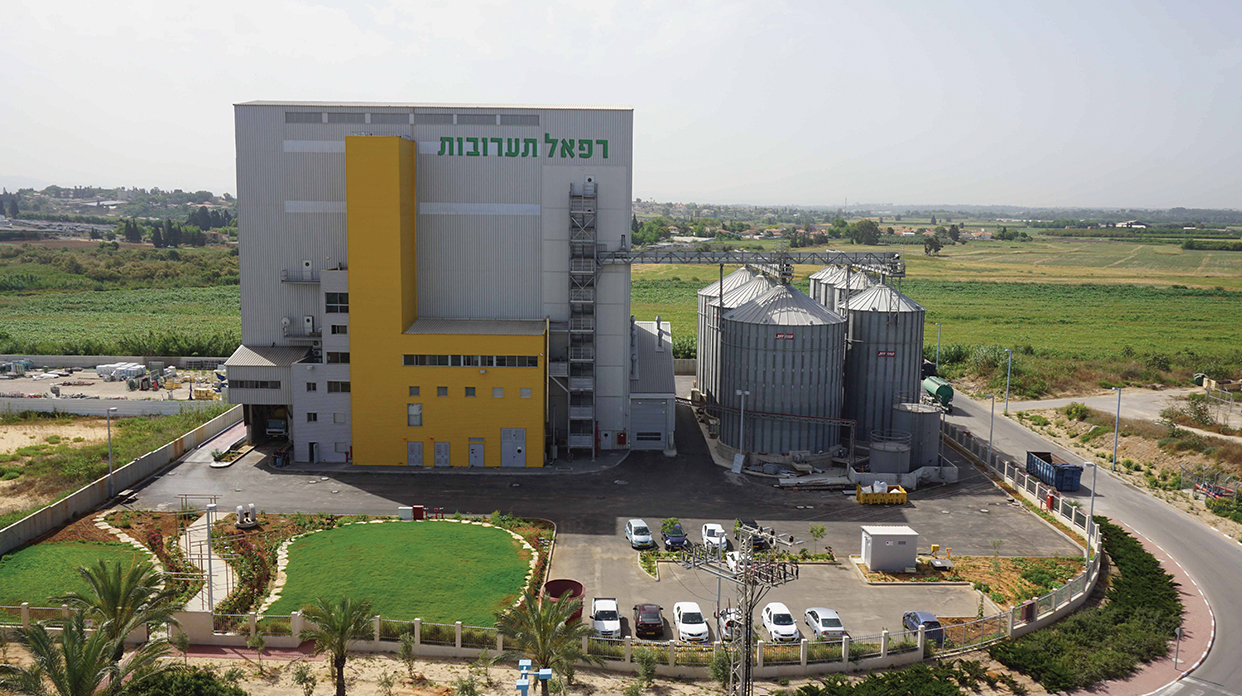 Company's Profile
| | |
| --- | --- |
| Established: | 1994 |
| Line of Business: | Production & marketing of animal feed mixtures |
| Address: | 15 HaMasik St., Industrial Park, Hefer Valley |
| Phone: | 972-4-7706450 |
| Fax: | 972-4-7706444 |

Company Executives
Ilan Rafael

Founder & CEO

Rafael Feed Mills Ltd.

About Rafael Feed Mills Ltd.
Rafael Feed Mills Ltd. is a growing company in the animal feed mixture industry – for poultry, laying hens, cattle, sheep, fish, dogs and cats. The company was established by poultry farmer and entrepreneur Ilan Rafael in the early 1990s, starting out with a small mixture plant with a limited production volume of only 2000 tons per month. With time, demand for the company's mixtures rose significantly and, in 2014, the company relocated from its former place of business in Moshav Bnei Zion to its new location in Emek Hefer's industrial park. The innovative technological Emek Hefer plant was established by Ilan with an investment of ILS 80 million.
Currently, the plant produces dozens of thousands of tons of animal mixtures, for marketing nationwide and in other continents.
Ilan Rafael, Founder
Ilan, one of the IDF's 669 search & rescue unit's founders, in which he served as part of his mandatory and reserve service, has been in the poultry husbandry sector (fowl and laying hens) for 40 years. As a private farmer with an academic background in economics, Ilan realizes that the mixtures account for approximately 75% of the husbandry output and sought to save production costs and thereby improve mixture quality. This idea resulted in the small Bnei Zion mixture plant that he initially established for personal needs, which later expanded into also marketing mixtures to other farmers.
Top Quality Services and Products
Rafael Feed Mills strives to provide its services and products in top quality, while maintaining personal and friendly treatment of clients. Work is done at the plant by a professional team with extensive experience, using the world's most innovative and sophisticated technologies and devices, under constant supervision and without compromises. The production lines can provide solutions for all livestock industries while meeting strict biological safety requirements. The innovative equipment allows for flexibility and for providing various solutions simultaneously to numerous clients, fully supported by the company's nutritionist and technical team. The company greatly emphasizes raw material quality to allow farmers to benefit from high professional growth. The feeding mixture are produced under the strict standards of ISO 9001 and H.A.C.C.P.
Human Capital
Rafael Feed Mills employs nearly 40 employees, headed by its leading team of nutritionist who personally oversee the farmers. Every company nutritionist specializes in specific husbandry – chickens, cattle, fowl, etc., and in many cases, the team has beneficial cooperation with leading nutritionists from around the world.
Custom-made Solutions
The company believes that every famer has their own unique needs and characteristics, which led to the development of a work method that enables "custom client" food. Moreover, because Ilan, the CEO, is a poultry farmer himself, it is easier for him to understand client needs and provide them with optimal service and products. Good examples include arriving at a specific egg size or a larger overall egg quantity in the egg laying industry, and higher food utilization at clients of fowl products. The company is also capable of producing mixture under short notice, even within a day, and all products are delivered to clients using a fleet of trailer trucks that transfer them to agricultural farms from Dan to Eilat.
Technological Supremacy
Rafael Feed Mills Ltd.'s plant is located in Emek Hefer's industrial park, standing 42 meter high. It includes nearly 70 containers with various raw materials for animal feed, as well as six silos for wheat and corn kernels. A novel control system oversees the plant and forms the various combinations according to livestock type and the various breeds. The company's plant is completely automatic and can be operated from anywhere. It has been designated as an essential plant and continues its operations during times of emergency also. The company constantly works toward expanding use of technology throughout the livestock sectors for the purpose of healthier food and improved animal welfare.
Groundbreaking Developments
With time, Rafael Feed Mills accomplished groundbreaking developments and achievements in the sector, including sheep mixtures based on whole kernels – a product that has proven itself with spectacular professional results, leading other Israeli plants to follow suit and produce a similar product. Moreover, a breeding pack that located in Kibutz Hasolelim and is fed by the company's mixtures won first place globally for the number of eggs they produced, the number of fertilized eggs they produced and the number of chicks that have hatched from them.

Photo Gallery