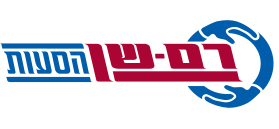 Ram Shan Services and Investments LTD
Transportation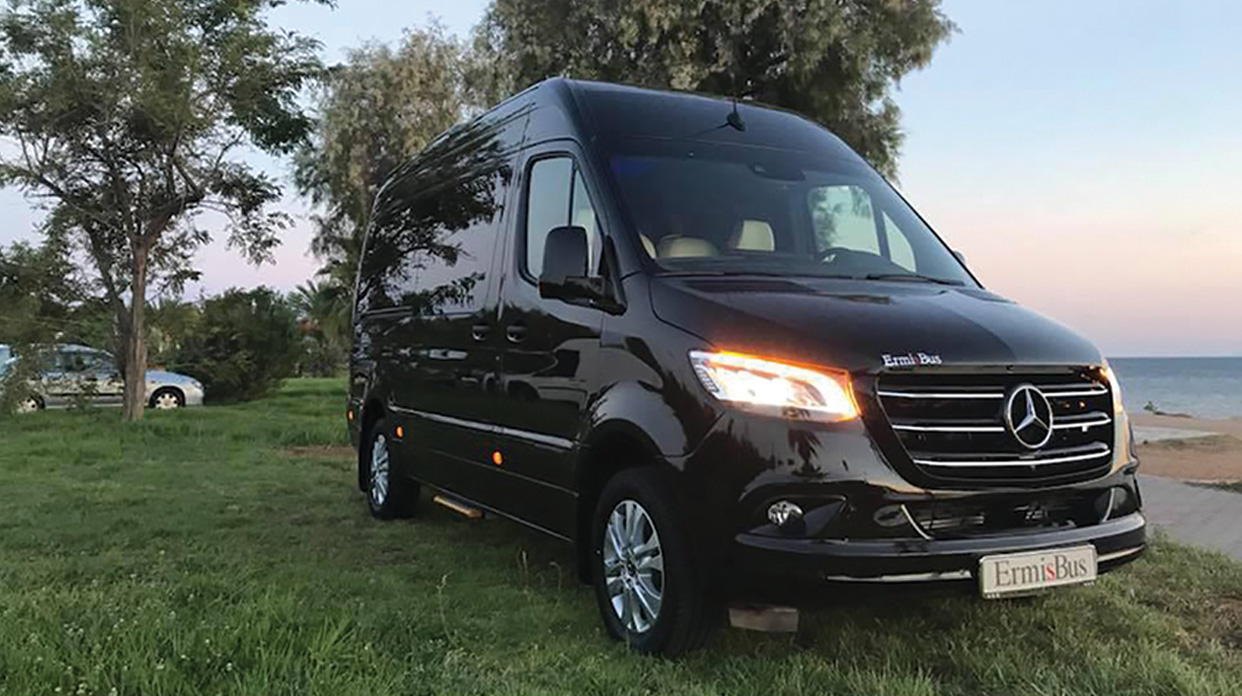 Company's Profile
| | |
| --- | --- |
| Established: | 1988 |
| Line of Business: | Transportation |
| Address: | 34 Beit HaDfus St., Jerusalem |
| Phone: | 972-2-6540880 |

Company Executives
Leading Executives
Haim Alkoby Owner and Founder
Ilan Alkoby Owner and Founder

About Ram Shan Services and Investments LTD
Ram Shan Services and Investments LTD specializes in transportation, delivery and vehicles. The company enjoy a stellar reputation 3 decades running in the transportation business, and provides its clients – some of which are government agencies, foreign embassies and hospitals – with comprehensive services under one roof.
Ram Shan, founded in 1988 by Ilan and Haim Alkoby, meets every demand of the stringent ISO 9301 standard set by the Ministry of Transport. Every vehicle it owns matches strict safety criteria and is inspected by a safety officer – a graduate of the Technion certified by the Ministry of Transport.
Ram-Shan is proud to provide its quality services to its satisfied customers. The company has longstanding contracts with major clients in the Israeli market; among which are the embassy of the United States, the Ministry of Foreign Affairs, Hadassah Hospital, Jerusalem Municipality, Modi'in Ezrachi, Amishav Security, Sa'ar Security, Mikud Defense, Bnei Akiva Youth Movement, and the "Noam-Tzvia" institutes.
Service, Courtesy, Luxury and Safety
Ram-Shan is committed to courteous and refined service, at all times, in order to ensure that its clients get a first-rate transportation experience.
The company's professional drivers, who maintain safety as their highest priority are endowed with a dedication to service, and all are parties to the "service credo" – according to which they're responsible for appropriate, tolerant and reliable behavior, while sticking firmly to their schedules. The company's chauffeurs hold mass-transit licensing, and in accordance with their profession undergo an annual occupational enrichment seminar, which has refreshers on various topics, and receive training monthly when met by the safety officer for inspection.
The company holds a fleet of 100 vehicles distributed country-wide, among which are taxis, minibuses, "midibuses", buses, luxury cars, bullet proof vehicles and vans, as well as accessible cars for the transportation of the disabled and miniature transporters, all equipped with communication devices and protective measures in accordance with the law. All the company's vehicles are measured by the most demanding standards enforced by a safety officer in transportation which is a fully employed by the company.
In order to afford its clients an exclusive and quality travel experience – which includes safety and service without compromises – Ram Shan offers an extensive fleet of new cars, touristic and comfortable, including VIP premium cars of up to 2 passengers, VIP cars for 3 passengers, luxury VIP vans for 3 passengers, VIP minibuses serving up to 20, and tourist buses with 50-person occupancy.
The company also offers vehicles with detachable ramps for the transportation of the disabled, with the cars accommodating between one to five wheelchairs. The specialized vehicles, which are state of the art and equipped with every safety feature, afford the passengers comfort and security throughout the journey.
The vehicles are equipped with an electric lift for mount and dismounting the car, a wide berth for the loading of wheelchairs, spacious interior to fit wheelchairs, specialized seatbelts specifically designed to harness wheelchairs, safety rails and adjacent seats for accompaniers.
Dedicated Departments and Big Projects
The company offers diverse transport services to public, commercial and private bodies, including High-Tech firms, hospitals, security companies, and educational institutions.
The company offers businesspeople and VIPs a unique department – the VIP department – and for groups and families from around the world, a tourist division. This division specializes in limousine-van transportation, which covers all stages of a trip, from pick up at the airport, to departure from Israel.
Ram Shan has successfully large projects in its day-to-day affairs, such as busing schoolchildren for the Jerusalem municipality, a 24/7 transportation service for Hadassah hospital and Hadassah on Mount Scopus, covering 3 daily shifts. The company also provided transportation for most major security and protection companies in Jerusalem. These companies receive its service for their security guards, at all hours of the day, from Ram Shan, which services a large number of vehicles simultaneously from around the country, and this include – among others – the companies Modi'in Ezrachi, Mikud Security, Amishav Security, Shahaf Security, and Sa'ar T&M.
Geolocation, Control and Oversight
Ram Shan vehicles are connected to a GPS system for managing the fleet. In addition, the cars are outfitted with a mobile cell and intercom connections, tailored to the specific needs of the client. The company's safety office oversees the company's drivers and cars full time. Corresponding to his position, he supervises the process of registering all vehicles and drivers, and regulates the safety and technical condition of all cars.
Licensure and Authorization
Ram Shan has a permit for transportation, No. 5388, and a letter of authorization for running a transport company, a vehicle registry from the ministry of transport, registered appointment of a transportation safety officer in the company, a certification for said safety officer, and an ISO 9001:2008 compliance writ. In addition, the company promulgates its service charter, which guarantees its clients first-rate services.
The company holds permits from the Ministry of Economics, and the Ministry of Health. The company is designated as an "Indispensable service provider during emergencies", which allows it to continue providing its services even in times of crises.
Ilan Alkoby and Haim Alkoby, Owners
Ram Shan's owners, Ilan and Haim Alkoby also own and are partners of various companies:
• V. H. Gv'aot Chen LTD, which owns a lot worth NIS 50 million, of which are registered rights for 109 residential units and over 29 floors.
• Pinui-Binui company Kfar Yona LTD, which runs the evacuation-reconstruction project in Kfar Yona, numbering 1900 housing units.
• In "R. M. Ishay Pumps", a company dealing in concrete pumping, which owns 18 concrete pumps.
• The Israeli Company for the Improvement of Buildings.
• Building a 10-apartment edifice on Mesilat Yesharim in Jerusalem.
• Transporting company "Yarok Hovalot".
• Aviv TAMA 38 – Construction and Holdings LTD
• Owners and franchisers of (via Ram Shan Motors) of a company for the sale of Mercedes Taxis in Tel Aviv.
• Aklim Ram-Shan Cooling Solutions Ltd., which installs air conditioners and cooling units for commercial vehicles and transportation vehicles.
• A showroom where the company's cars are presented. This showroom was constructed by a standard set by Mercedes-Benz in Europe.
Ilan and Haim Alkoby also own Income-Yielding Properties:
• Penthouse units located with close proximity to the IDC, Herzilya.
• A supermarket in Kiryat Yam of which 1200 sq. m. are leased to Shufersal.
• A private gas station in the industrial zone of Atarot.
• A section of the HaAlufim Junction complex in Hedera of which 2300 sq.m. are leased commercial space, and 2800 sq.m. of leased office space.
• A lot for the construction of 2 buildings in the Arnona neighborhood of Jerusalem.

Photo Gallery