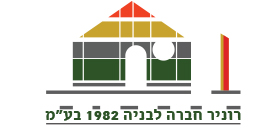 Roneer Construction Company 1982 Ltd.
Construction Contracting in the Public and Private Sectors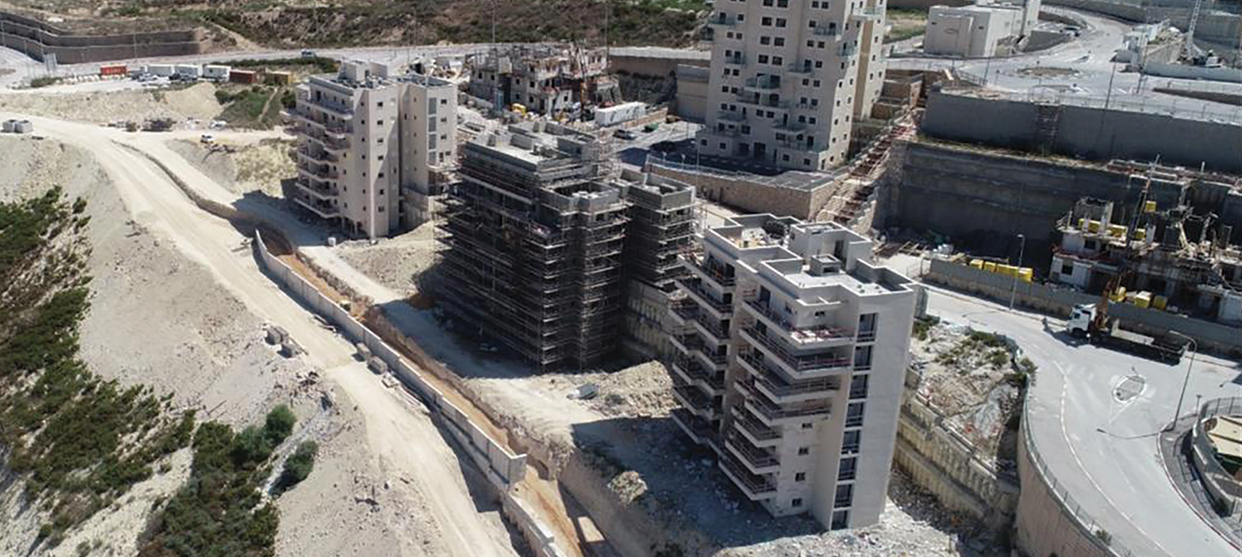 Company's Profile
| | |
| --- | --- |
| Established: | 1982 |
| Line of Business: | Construction Contracting in the Public and Private Sectors |
| Address: | Majdal Shams, P.O. Box 1243800 |
| Phone: | 972-50-9101365 |
| Fax: | 972-4-6870102 |

Company Executives

About Roneer Construction Company 1982 Ltd.
Roneer Construction Company 1982 Ltd. is a longstanding construction contracting company that specializes in the execution of diverse projects from Migdal HaEmek to the Northern Golan Heights. The company is managed by its CEO, Zohir, who has vast expertise and experience in the field. The company has a C5 (unlimited) contractor classification, which enables it to build project of any physical or financial magnitude.
During its almost 30 years in operations, the company built dozens of large and complex projects, including industrial factories, office buildings, commerce areas, schools, community centers, sports halls and kindergartens. In addition, the company has very extensive experience in residential construction - both high-density construction and low-rise construction of up to 4-5 stories.
As of today, the company is building large-scale residential and yielding properties projects.
Development and Preparation Works
In addition to its longstanding capabilities in building structures, the company also executes development works, including earthworks and infrastructure. For this purpose, the company has new and advanced equipment, including cranes, trucks, heavy equipment and advanced equipment for earth, development and paving works. The company set its quality bar high, and it complies with strict quality standards.
Reliability, Excellence and Attention to Details
The company strictly maintains the reliability and quality of the work it executes in its various projects while meeting strict schedules. In each of its projects, the company expresses its core values, thus winning the satisfaction of both developers and end-customers. The company provides customer service from the early planning stages, providing turnkey engineering solutions. The company is distinct in the comprehensive umbrella of solutions it offers to its customers, from construction, through development and infrastructures and up to landscape engineering. In order to make it easier for the customers, the latter can receive all of their needs as a one-stop-shop, with the assurance that the company would fulfill all of its obligations fully and appropriately.
Focus on Customers' Satisfaction
The Company champions a modern and innovative service experience with attention to the finest details, compliance with the schedules and uncompromising quality. The strategic principle that has been guiding the company throughout all of its years of operations is to maintain fairness, transparency, uncompromising professionalism and high service-orientation from end to end.
Thus, despite the company's large-scale construction projects, its professional team applies a professional, personal and respectful attitude for every customer, with modesty and high self-confidence with unpretentious dialogue and a fast and efficient service.
The Human Capital
The numerous achievements that the company reached were made possible by its skilled workforce – engineers, supervisors, project management and workers, all first-class in their respective fields. In addition, for the purpose of supporting the projects, the company uses external consultants and subcontractors. All of Roneer's external suppliers are selected professionally in accordance with the high norms that the company set to itself.
Prominent Projects
Har Yona: The construction of 90 apartments. Under Construction.
Migdal HaEmek: 226 apartments. Under Construction.
Kiryat Shmona: Building an industrial facility with an area of some 8,800 sq.m. Under Construction.
Unique Expertise
Roneer has a particular specialization and longstanding experience in building sewage treatment facilities and fishponds. Thus, the company built in cooperation with another contractor, a sewage treatment facility in Al Hamra in Ramat HaGolan, with an enormous financial value, with the company being responsible for the development, concrete and steel frame works.
The company also built several fishponds for the Kibbutzim Daphna and Dan. The company specializes in the construction of concrete elements and ceiling structures.

Photo Gallery