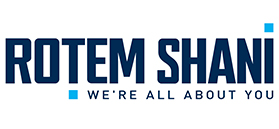 Rotem Shani Ltd.
Rotem Shani is a public real estate company with 25 years of experience in developing, planning and marketing residential projects

Company's Profile
| | |
| --- | --- |
| Established: | 1996 |
| Line of Business: | Real Estate Company |
| Address: | Kibbutz Galil Yam, Herzliya 4690500 |
| Phone: | 972-9-9579577 |

Company Executives
Didi Yedidia

Founder, CEO & Owner

Rotem Shani Ltd.

View Profile

Didi Yedidia

Avi Turiski

Founder, Chairman of the Board & Owner

Rotem Shani Ltd.

View Profile

Avi Turiski

Guy Gross

VP Engineering

Rotem Shani Ltd.

View Profile

Guy Gross

Dalia Turiski

VP Marketing

Rotem Shani Ltd.

View Profile

Dalia Turiski

Asaf Archia

VP, Planning

Rotem Shani Ltd.

Nir Ben David

CFO

Rotem Shani Ltd.

View Profile

Nir Ben David

Avi Nakash

VP Sales

Rotem Shani Ltd.

View Profile

Avi Nakash

Gil Matsei

Head of Tama 38

Rotem Shani Ltd.

View Profile

Gil Matsei

Gal Lahmi

Head of Business Development

Rotem Shani Ltd.

View Profile

Gal Lahmi

Naor Levy

Marketing Manager

Rotem Shani Ltd.

Lior Mahalal

Company Appraiser

Rotem Shani Ltd.

About Rotem Shani Ltd.
In Rotem Shani, we're all about you, our partners and customers. We believe that the creation of value and profits shared by everyone serves are the most fertile and stable ground for business success, and for the reputation that defines us as one of the leading public companies in the real estate sector.
For the past three decades, we've had the privilege of realizing the dreams of hundreds of families in Israel, and provided them with a perfect living environment, which is based on innovation and creativity, and meticulous planning, execution and finishing.
The creation of added value is at the core of our business strategy, and dictates our activities from end-to-end. It leads us to locate, develop and build projects in Israel's highly-demanded areas, to plan advanced living environments, which meet current and future needs, and to verify that our projects and the apartments in them are perfectly executed and finished.
Whether if an asset-swap transaction, a classic development or an urban renewal project, we recognize that our projects bloom in urban environments and would exist in them for many years to come. Accordingly, we dedicate resources and deliberation for improving and upgrading the environments of the projects where we are active.
The satisfaction of our stakeholders : The landowners, the existing residents or the new buyers, is our goal.
The company was founded in 1996 by Avi Turiski and Didi Yedidia, who manage it. The company, which is traded on the TASE, has a backlog of populated projects, projects in planning and projects under construction, which amounts to about 2,300 apartments in 32 projects at the heart of Israel's most demanded areas, alongside with 300,000 sq.m. (rentable) for industry and commerce, in a new quarter of Herzliya, in cooperation with ICR Ltd. and Kibbutz Glil Yam.
We believe that success in the real estate field stems from uncompromising attention to every aspect of the project starting from the location and initiation through planning, marketing and construction, and up to the management of long-term relationships with the landowners and the buyers. We locate lots that have 360 degrees of optimal redevelopment potential: for the landowners, for the company and for future apartment buyers. The projects' planning is noteworthy for its innovation, attention to details that constitute the living experience, and for the flexibility, which enables buyers to turn their visions into a reality.
The projects are built by Israel's leading professionals and companies and through advanced construction methods, materials and technologies.
Our Successes
The company's projects demonstrate the way in which we turn the company's vision and values into planning innovation and creativity, uncompromising attention to execution and above all – our focus on the wishes and needs of our partners and customers.
Notable Projects
Rotem Shani Ganey Tikva – Gush Dan's Rising Star - A new high-quality neighborhood which is build around a vast park. The neighborhood's 6 buildings have 9-23 stories, benefit from the advanced architectural design of Fogel-Shoham Architects, and were planned meticulously while integrating innovative environmental development, public spaces for social activities, pedestrian walkways and open green spaces. The project first phase, which includes 3 buildings, was fully populated in 2017-19, and the construction of its second phase is underway. Rotem Shani's focus on the planning, the human interface and the unprecedented quality of the construction and the finishing, enabled the company to sell the project in full two years before its population.
Rotem Shani Shchakim Herzliya – Redefining Herzliya's Skyline - A unique mix-use complex in the Sharon Region, which integrates residences, commerce and employment near Shiv'at Hakohavim Interchange, in cooperation with ICR Ltd. and Kibbutz Glil Yam. Kiryat Shchakim would become an advanced urban complex in Herzliya, which would integrate residences, offices and commerce areas, in accordance with advanced mix-use principals. The complex, which would be built near the Shiv'at Hakohavim shopping mall and the railway station, is planned by the architect Prof. Moshe Zur and would include 20-60-stories towers, about 1,650 apartments and 300,000 sq.m. (rentable) of commerce and employment spaces. The plan was approved in the framework of the VATMAL (National Commission for Planning Preferred Residential Complexes) and it includes an advanced transportation complex, which would include all of the public transport forms in a single location – Israel Railways, Light Rail, the "Mahir La'Ir" system, city and inter-city bus terminals and an underground public parking.
Rotem Shani HaYarkon, Tel Aviv – A Luxury Tower on Tel Aviv Beach - Over the past two decades, HaYarkon Street has become the ultimate luxury strip, on Tel Aviv' beach. Rotem Shani HaYarkon exemplifies everything that Tel Aviv has to offer with a sea view. For the purpose of building the project, a "Dream Team" of Israeli architect was brought together, including the architecture firms Kaiser Architects and Planners and Bar Orian, and the architect Alex Meitlis. The project's ultra-urban residential style is expressed in the planning of 2-3-room apartments with huge spans and balconies that enable one to enjoy the intoxicating air and atmosphere. The high floors have unique mini-penthouse apartments with large balconies and a panoramic view of Tel Aviv's beach. The project was successfully completed and populated in 2018 and became a luxury icon in one of Israel's most popular streets.
Rotem Shani Towers, Ra'anana: Bringing Ra'anana to the Top - A groundbreaking project of Rotem Shani, which is located in Northern Ra'anan near the Open University complex.
The neighborhood is a closed neighborhood which covers about 20 dunams and is full of open green spaces, seating areas and walkways that connect its various parts. Rotem Shani Towers is Ra'anana's first high-rise project, and this enables the towers' residents to benefit from unprecedented views. The four luxury buildings and the terraced houses that surround them serve as a small upscale neighborhood which overlooks Ra'anana.
Construction was completed in 2009 and the neighborhood has gained popularity among Ra'anana residents since, owing to its unique residential experience and the intimate and high-quality community that grew in it.

Facebook Updates

Projects

Photo Gallery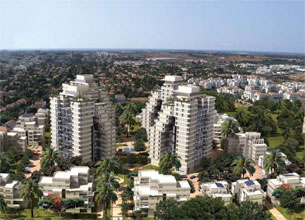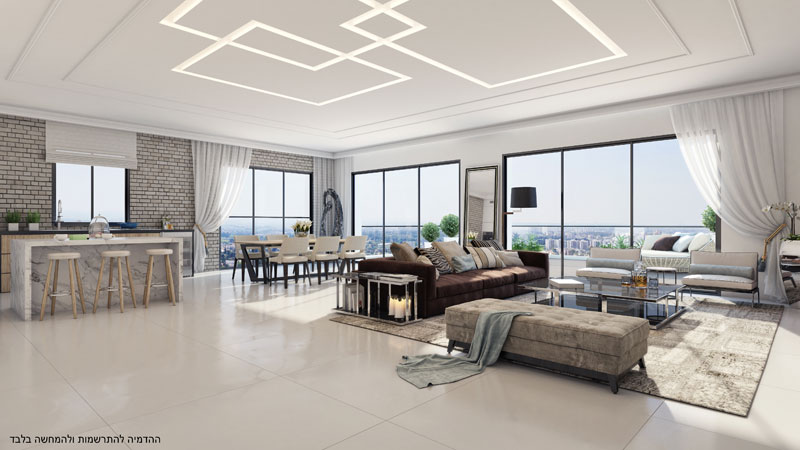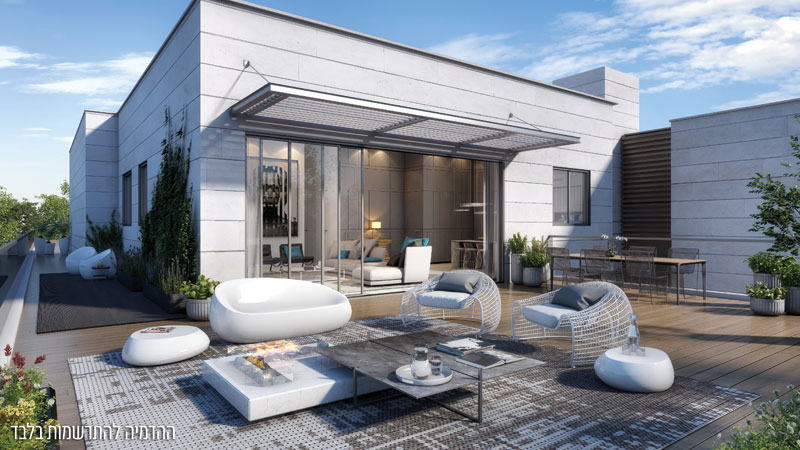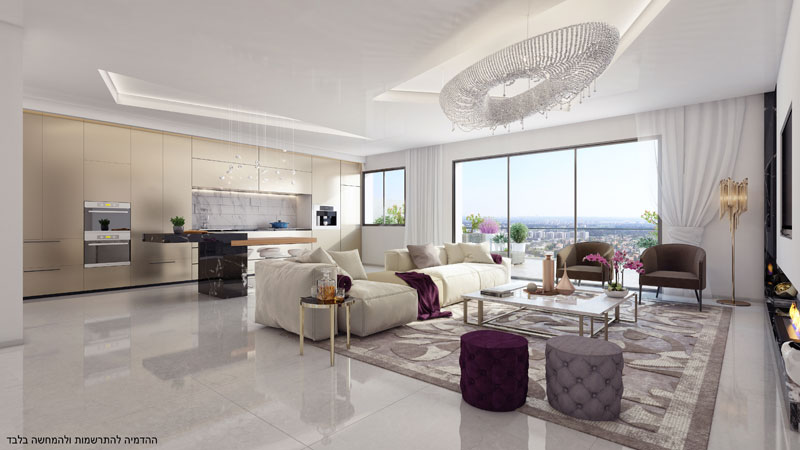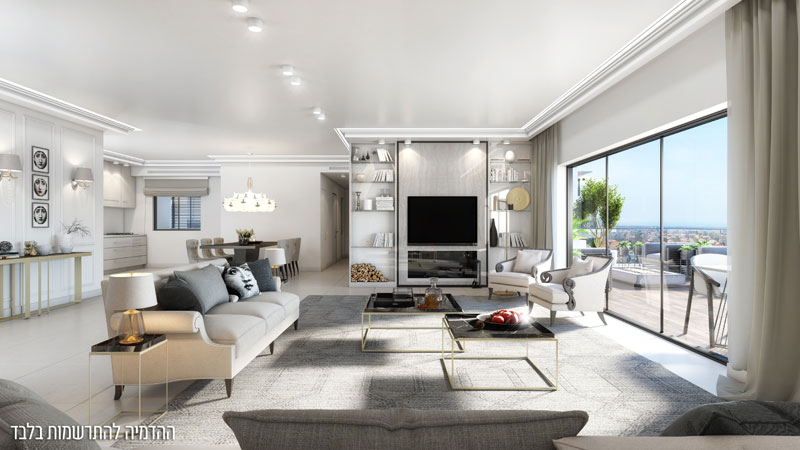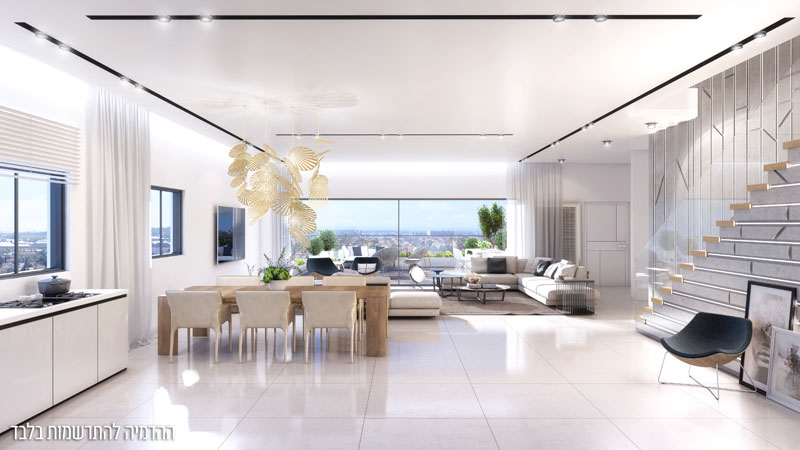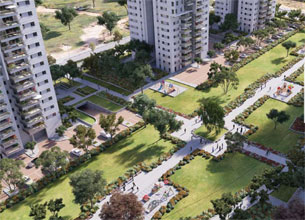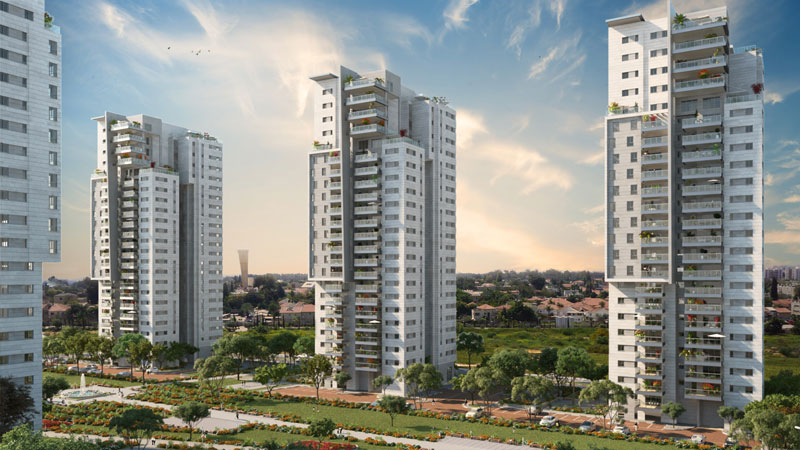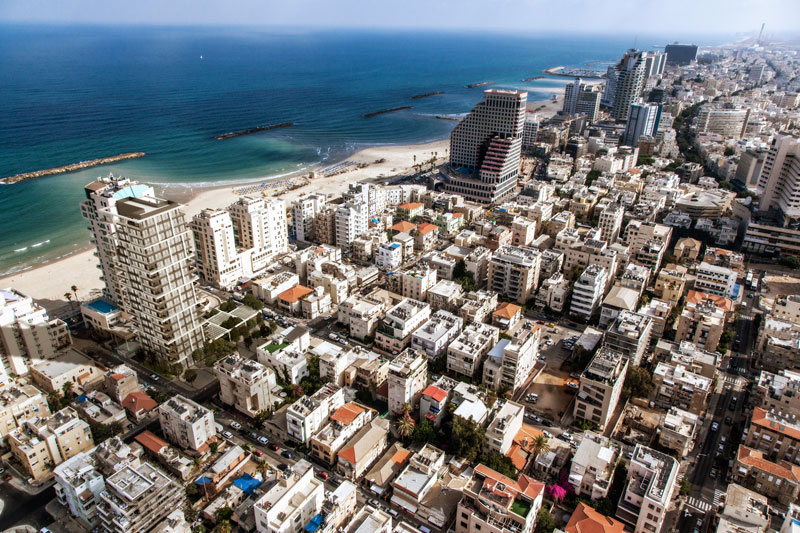 Company Rankings

Facts & Numbers

Years of experience
25
In developing, planning and marketing residential projects

A public company
Traded on TASE

Project scope of about
2,300 residential units
populated, developed and planned

Office and commercial space
300,000 square meters
Pending

Effective Management Team