Rotem Shani Ltd.
We're all about you

Company's Profile
| | |
| --- | --- |
| Established: | 1996 |
| Line of Business: | Real Estate Company |
| Address: | Kibbutz Galil Yam, Herzliya 4690500 |
| Phone: | 972-9-9579577 |

Company Executives

About Rotem Shani Ltd.
Rotem Shani is a leading real-estate company which specializes in developing and constructing unique residential, office and commerce buildings in high-demand areas in Central Israel.
The company was established in 1996 by Avi Turiski and Didi Yedidia and accumulated extensive reputation as a developer and builder of complex offices, commercial, and residential projects, with careful attention to the finest details. The company accumulated vast experience through dozens of real estate projects in Israel, mainly in complex transactions with multiple landowners, while utilizing leading architects and experts. The company has agreements for the construction of thousands of apartments and hundreds of thousands of sq.m of commercial and office spaces over the next few years, in the Sharon and Center regions. Rotem Shani is about to experience a breakthrough, which would place it at the forefront of Israel's most promising and high-quality real-estate companies. Rotem Shani's astute and prudent business and financial conduct, enables it to make intelligent decisions, locate opportunities and take advantage of them.
Rotem Shani – "We're all about you"
The company's motto, "We're all about you", expresses the attention for the needs of landowners and residents, the personal attention and the service consciousness, which led to a clientele of satisfied and loyal customers which grows with the group and constitutes another pillar in its reputation. The company's unique character yields exemplary projects, which provide the ultimate value for everyone involved. The projects are characterized by a high building standard in high-demand areas, attentive planning and extraordinary design.
Projects in Marketing
Ganey Tikva, Gush Dan's rising star: a new high-quality neighborhood, built around a grand park; six 9-23-story buildings which will include about 450 apartments. The project's optimal location and planning enable its residents to benefit from peaceful quality of life in a community and family oriented environment. 4-6 rooms apartments, luxurious mini-penthouses and upscale penthouses that will enjoy a breathtaking view. Construction is underway and three of the project's buildings are already populated.
Brandeis, Ra'anana: A new residential neighborhood at the heart of Ra'anana. On an area of about 6 dunams, 5 buildings around a 1-dunam garden. 3-5-rooms apartments, garden apartments and penthouses. The internal design is meticulous, flexible, and attentive to the finest details. In advanced execution stages.
Rotem Shani Rachel, Givatayim - The new residential complex in Givat Rambam, the company's 7th project in the city, ideally located, where it is rare to find new construction, on the quiet Rachel Street and yet with close proximity to the vibrant city. A modern and elegant design, created by Arch. Ran Blander. The project combines elements of green construction and unique architectural design, which includes spacious balconies that enrich the view from the apartments on the one hand and revives the urban space on the other.
Urban Renewal
Rotem Shani sees urban renewal as the driver of Israel's real estate initiation sector, and strictly maintains the harmonious combination between uncompromising execution-professional capabilities and sensitive and compassionate management, while applying its longstanding experience.
HaHagana Givatayim: a residential complex at the top of Rambam Hill, Givatayim's most desired neighborhood. 3-, 4- and 5- rooms apartments, garden apartments, and penthouses.
Sirkin Givatayim: An upscale boutique project at the heart of Givatayim. 3-4-rooms apartments and spectacular penthouses. The project is in advanced execution stages. All of the project's apartments were sold. Expected population – by the end of 2020.
HaGdud Haivri Ra'anana: A residential complex on about 10 dunams. Each lot would include two residential buildings and about 60 unique apartments, in the most sought-after location in Ra'anana, 180 apartments in total.
Herzog Netanya: 2 luxurious residential towers, with about 206 upscale apartments over 23-27 stories overlooking Netanya's beach. In the permit application preparation stage.
Future Projects
Shchakim Herzliya: in collaboration with Minrav Projects and Kibbutz Glil Yam, a unique complex with 20 to 60-story residential and office towers and commercial areas, on 145 dunams. In total, the plan includes about 300,000 sq.m. of commerce and office spaces and 1,500 housing units, as well as a train station, 2 light rail stations and a bus terminal. In advanced approval stages.
Keren Kayemet Le-Israel, Givatayim: 3 8-story buildings with about 60 apartments, in Givatayim's Borochov neighborhood. In advanced planning stages.
Sde Boker, Givatayim: A Tama 38/2 project where 14 apartments would be evicted, and 28 apartments would be built in 2 boutique buildings with garden apartments and unique rooftop apartments. In the promotion of permit application stage.
Yad Mordehai, Givatayim: a residential building at the heart of the upscale Rambam neighborhood. The project has unique apartments which are planned by Lothan Architects. In the promotion of permit application stage.
Prominent Populated Projects
Ganey Tikva: a residential neighborhood at the heart of Ganey Tikva in a community environment. 6 buildings build around a park, with about 450 apartments. 3 of the project's buildings, with about 252 apartments, are already populated, and the construction of the 3 other towers is underway.
HaYarkon, Tel Aviv: A luxury tower, which was planned by the best architects, 55 apartments overlooking a spectacular view of the Mediterranean Sea. Completed in 2018.
Rotem Shani Towers Ra'anana: The company's flagship project in northern Ra'anana, in an enclosed neighborhood around a "Dutch" pedestrian street surrounded by green areas. The 4 luxury buildings and the terraced buildings around them constitute a small and exclusive neighborhood overlooking Ra'anana. Completed in 2009.
Bitzaron, Tel-Aviv: A spectacular residential quarter at the Tel-Aviv/Givatayim border. Mini-cottages and upscale 5-room duplexes with large roof terraces. Designed by Architect Dani Lazar, and is regularly featured in the "Houses from the inside" show. Completed in 2002.
Hadar Yosef, Tel Aviv: A spectacular 6-story building, with 3-, 4- and 5-room apartments. The public spaces include an impressive lobby and a subterranean parking. Completed in 2003.
West Ramat Hasharon: A boutique 4-story building, offering 3- and 5-room apartments in a quiet residential environment near the city's culture, entertainment and commerce arena. Completed in 2000.

Facebook Updates

Projects

Photo Gallery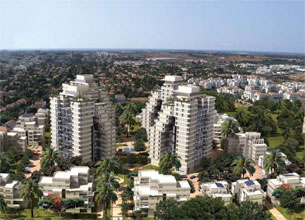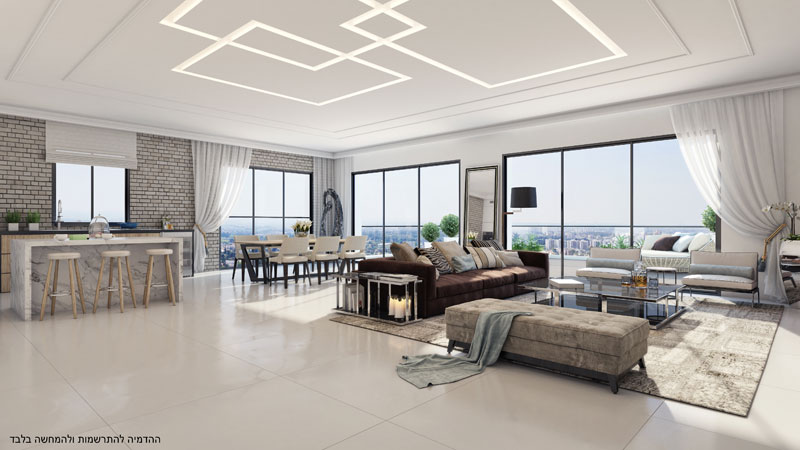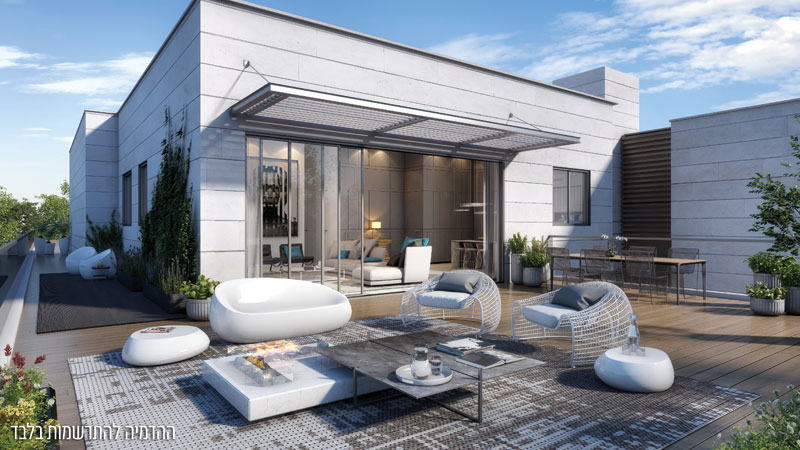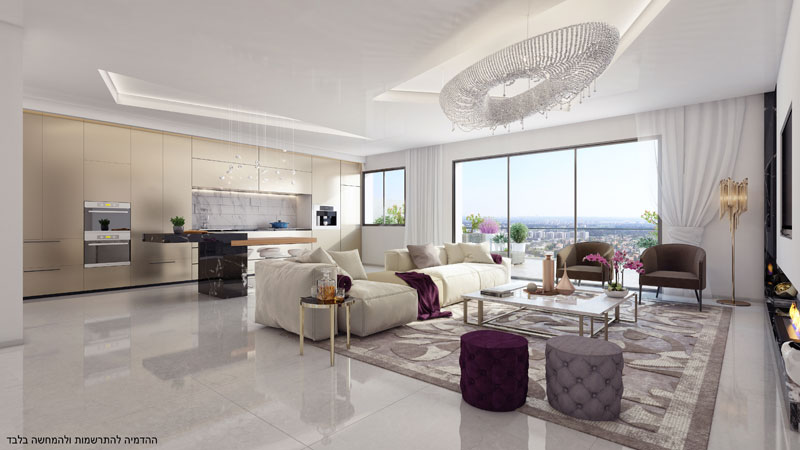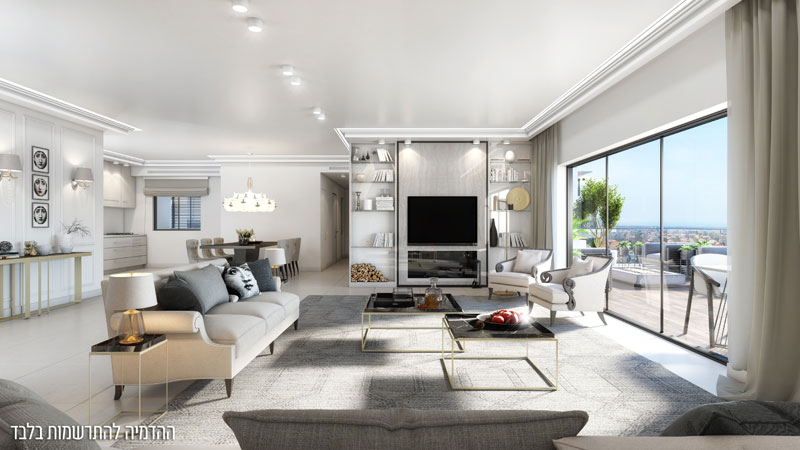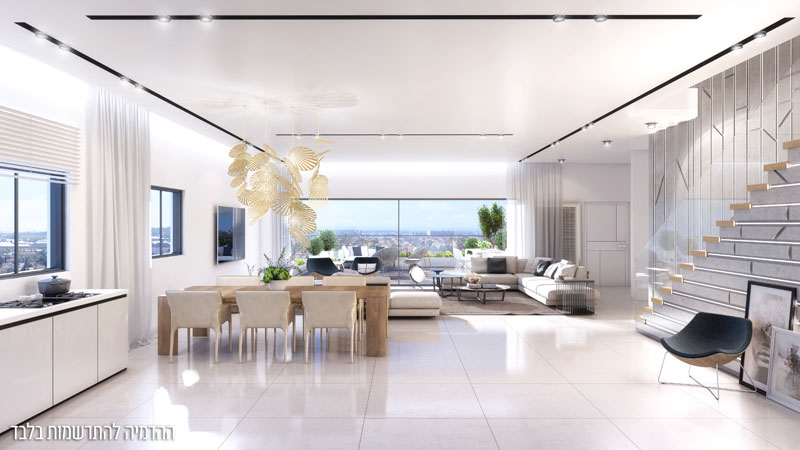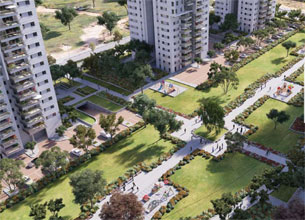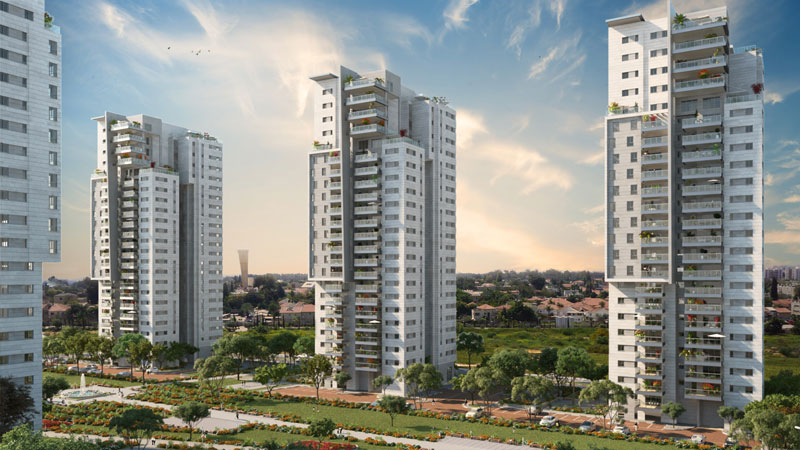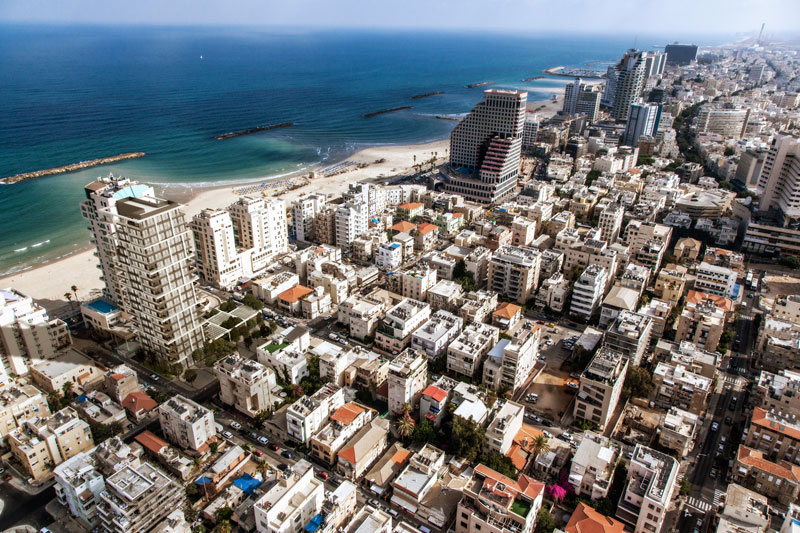 Company Rankings